2018 was a bang-up year for queer books. Here are 50 of this year's best, from a range of genres and on a range of topics!
---
Literary / Historical Fiction
Theory by Dionne Brand
What happens when love and intellect collide in academia? Three lovers — Selah, Yara, and Odalys — are about to find out in this poetic, witty, sensual novel.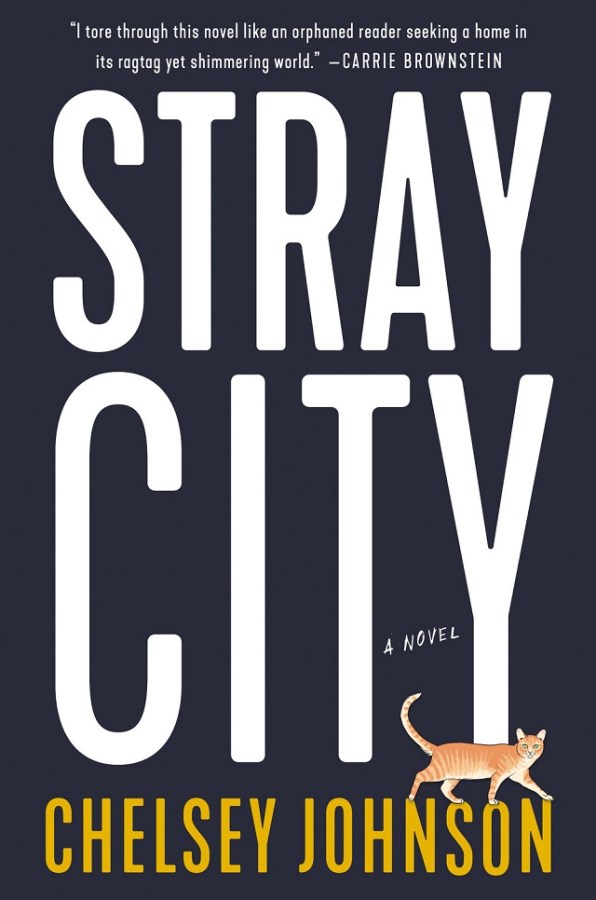 This funny, smart anti-romantic comedy set in 1990s Portland lesbian underground features Andrea Morales; when a drunken hookup with a cis dude leaves her pregnant, to her own and her friends' shock, she decides to keep the baby.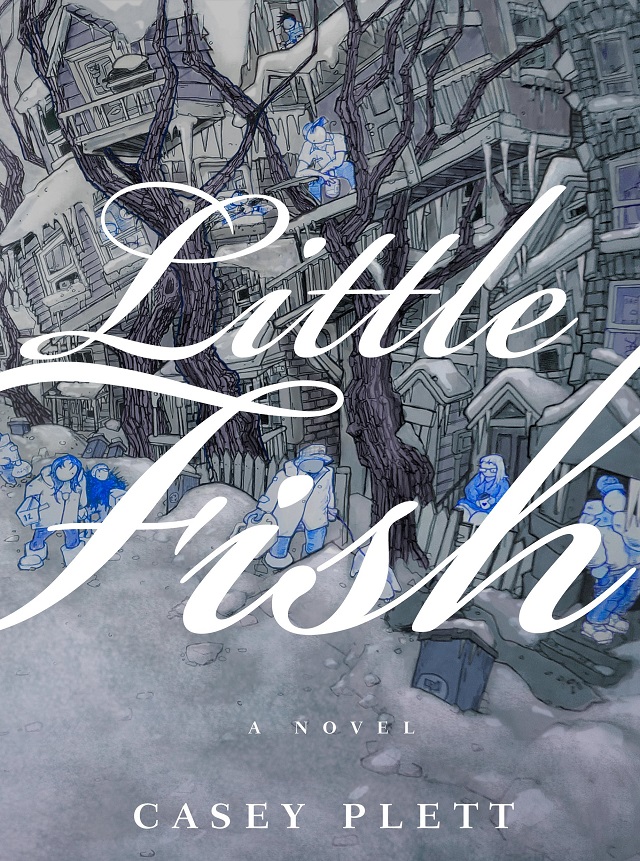 This debut novel has beautifully messy, complex characterization. 30-year-old trans woman Wendy has a lot going on in her Winnipeg life with her chosen trans family and her Mennonite family of birth: friendship, sex work, suicide, poverty, and finding out her grandfather might have been trans too. Read more from Plett in this trans women writers' roundtable.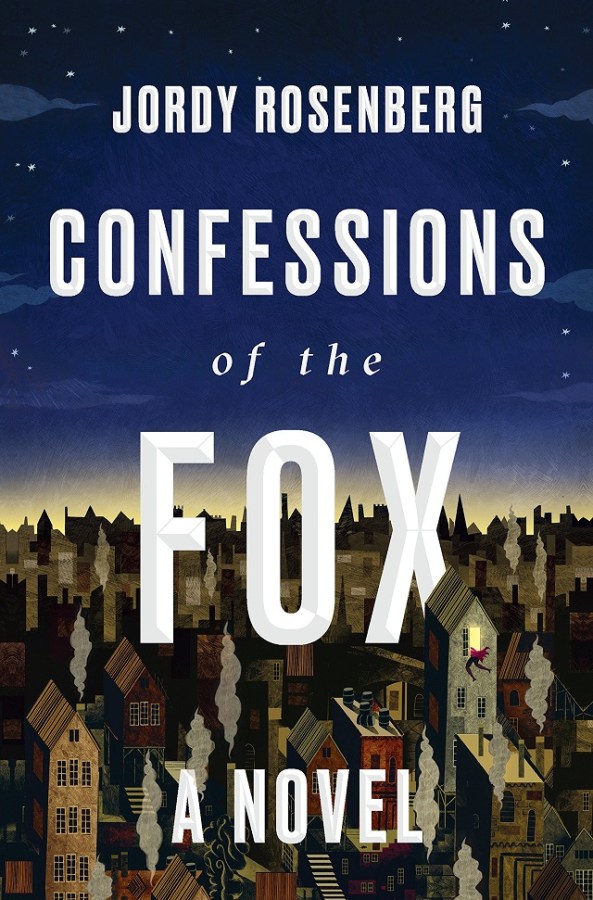 Contemporary scholar Dr. Voth discovers forgotten queer/trans history in the story of Jack Sheppard, a legendary 18th-century London underground thief. Corruption and conspiracy past and present eventually threaten both men amidst the academic comedy and period erotica.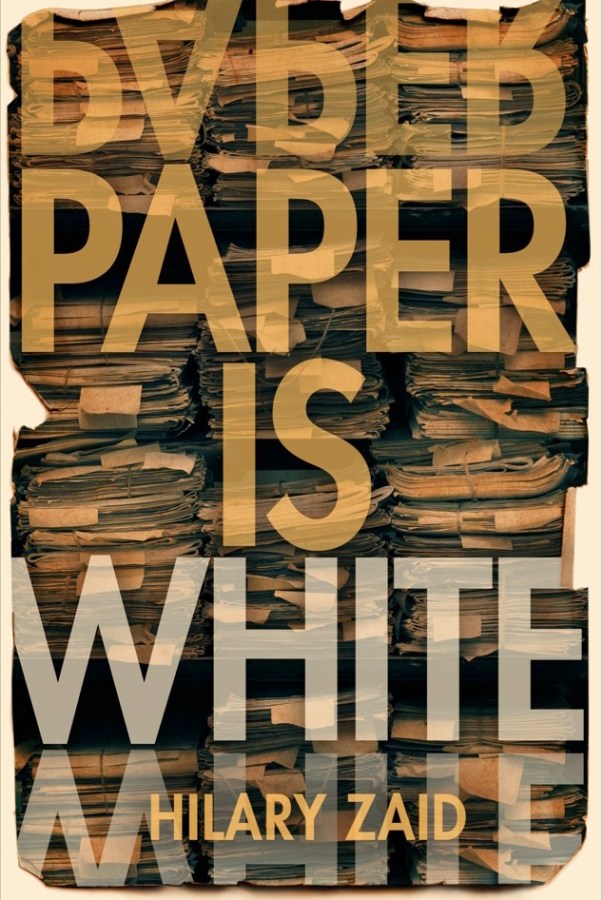 In 1990s San Francisco, Ellen and her girlfriend want to get married. Ellen realizes she can't do it until she comes out to her grandma. The problem? Her grandma died in the Holocaust; Ellen consequently becomes entangled with a mysterious Holocaust survivor.
Memoir/Biography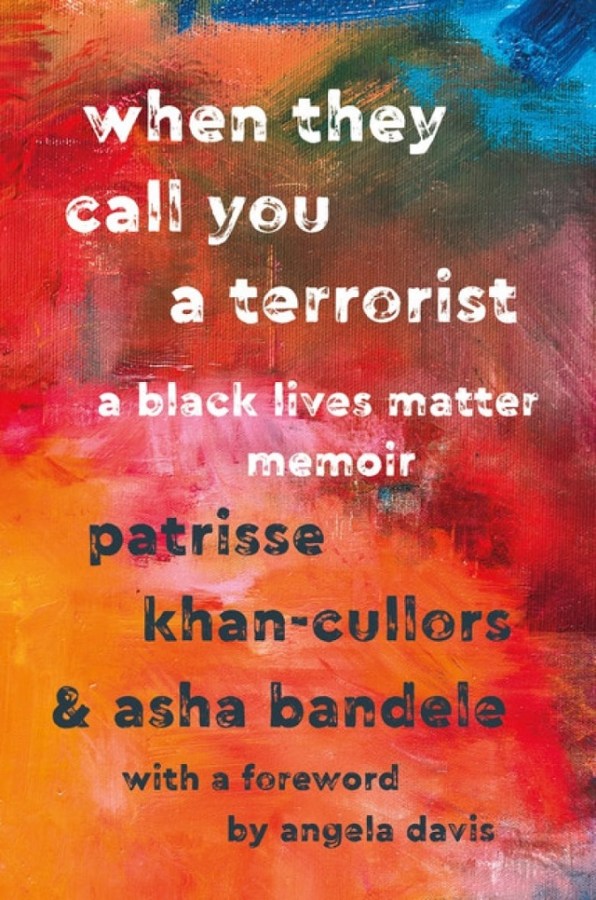 In this Black Lives Matter memoir, Khan-Cullors writes about her experiences as a queer Black woman in contemporary America. In poetic and powerful prose, the memoir tells what led her to co-founding the Black Lives Matter movement. Check out Autostraddle's discussion of the book.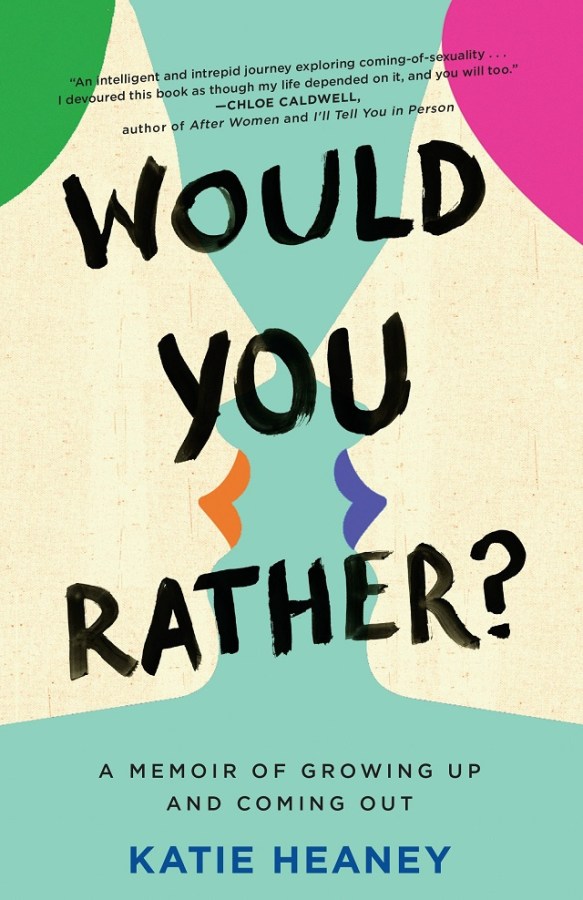 Heaney's poignant collection of personal essays discuss coming out in your late twenties, the trials of NYC queer dating, navigating your first relationship, and figuring out how to be an adult. Her trademark neurotic wit and relatable intimate tone are in full force.
What to do when you're reeling from your first big breakup with a woman? Drive across the country alone (despite the reservations of your friends), then share your vulnerabilities, drawings, and other stuff in a hilarious and moving collections of essays.
Using as a springboard his experiences training to fight in a charity boxing match, McBee untangles the troublesome relationship between masculinity and violence. From his perspective as a trans man, he tackles the limitations of conventional masculinity, and maps a path forward to a new kind of masculinity.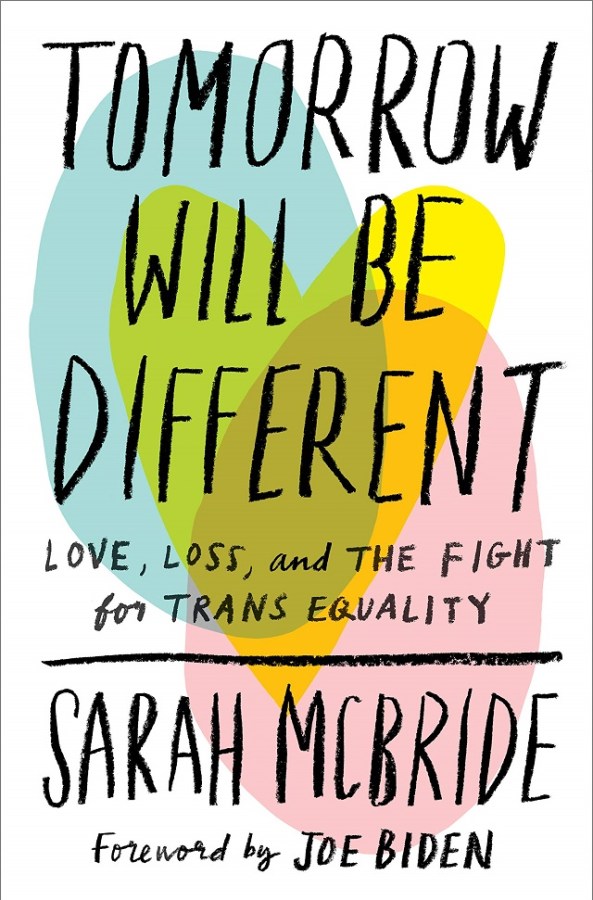 Highlighting her work as an activist and the key issues for trans communities, McBride's book is a welcome dose of contagious optimism. She weaves in her personal story — including the life and death of her late husband Andy, a trans health advocate — with politics.
nîtisânak is a genre-defying, funny, sad, and witty memoir about chosen and blood kin by this two-spirit Cree-Métis-Saulteaux writer. In beautiful poetic prose, Nixon writes about queer love, being a prairie punk, the intersections between queer and Indigenous identities, and more.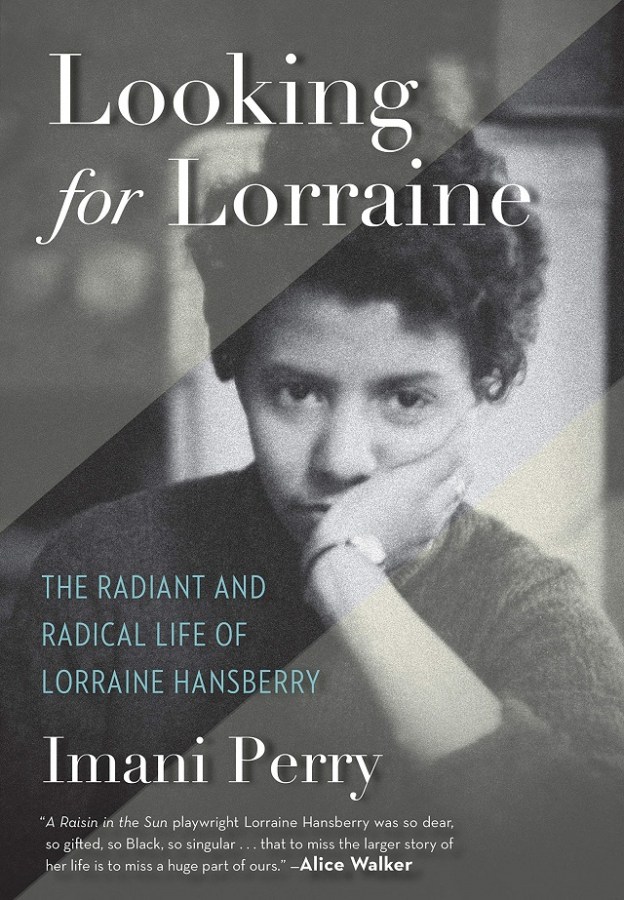 Mid-20th-century Black artist, activist, and intellectual Lorraine Hansberry's story has unjustly been neglected until now, with Perry's meticulous biography. Perry chronicles Hansberry's tragically short life, including her anti-racist and lesbian activism, her writing — which includes A Raisin in the Sun — and more.
Middle Grade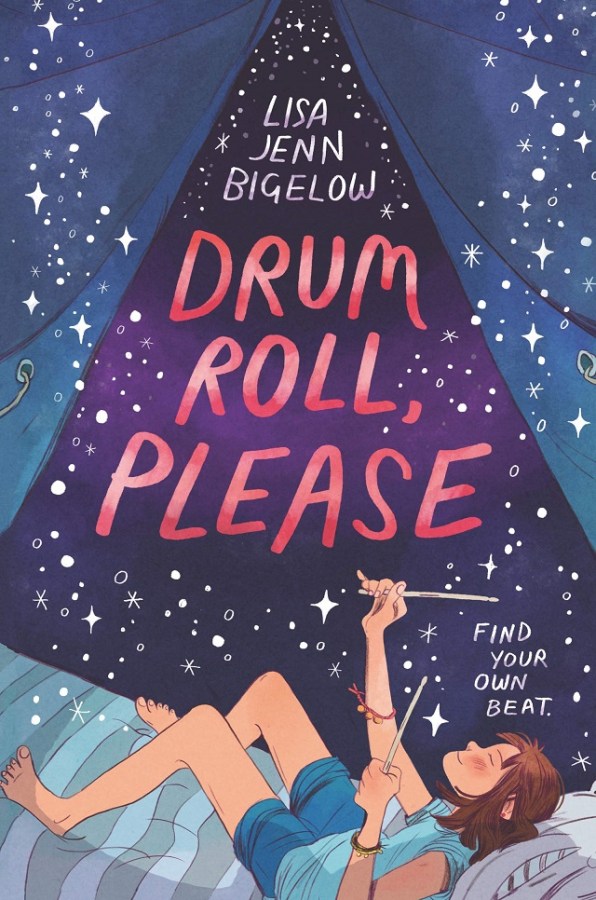 In this tender novel,  introverted tween Melly has a newfound love for playing the drums. At summer rock camp, though, things are all messed up: her parents are breaking up, her BFF ditches her, and she has a crush on a girl.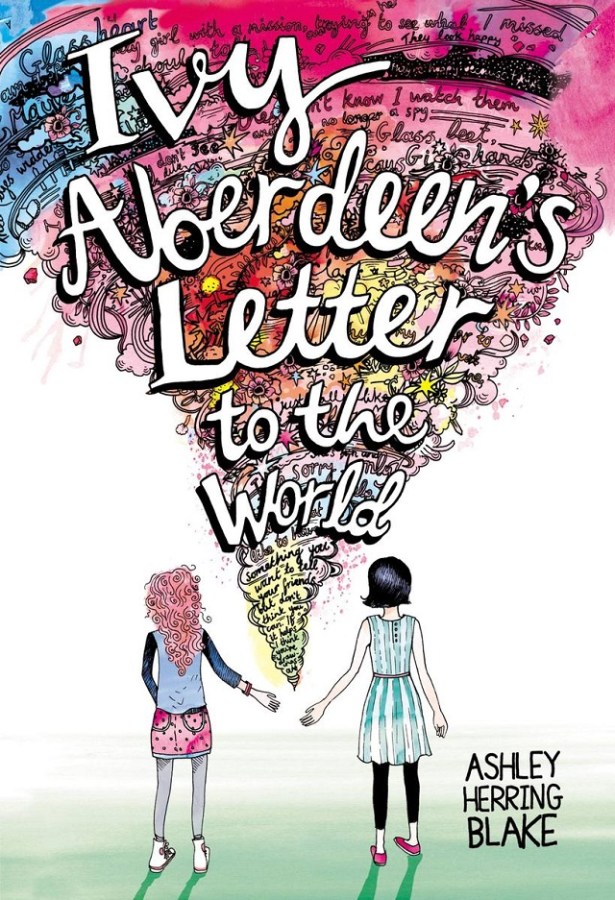 12-year-old artist named Ivy is dealing with a lot in this emotionally pitch-perfect novel: she's feeling left out of her family with two new twin babies; a tornado destroyed their house; and she's realizing that she likes girls instead of boys.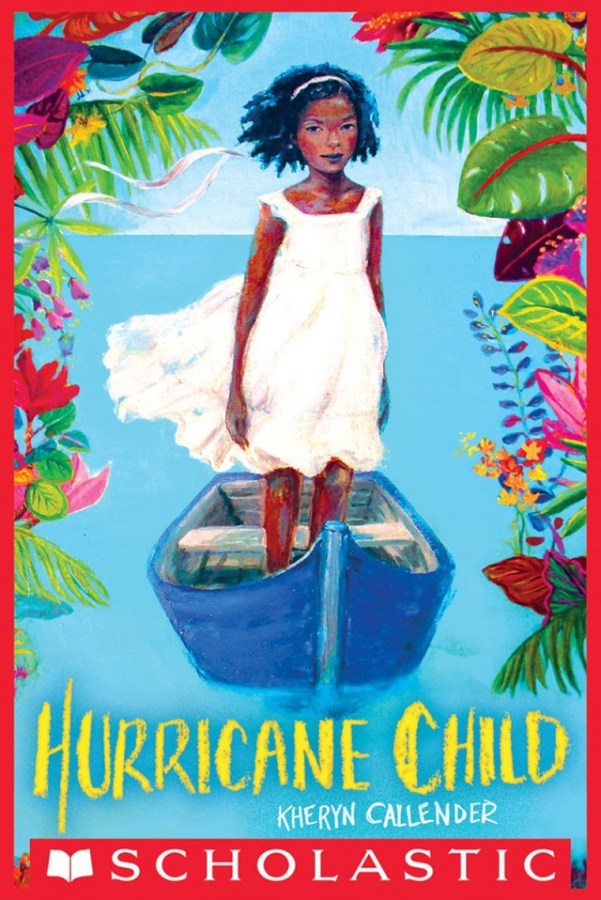 This magical realist book is complex, moving portrayal of a 12-year-old queer black girl from "Water Island" in the Caribbean. Grief and love collide when Caroline connects with a new friend, who seems to see the same things Caroline sees.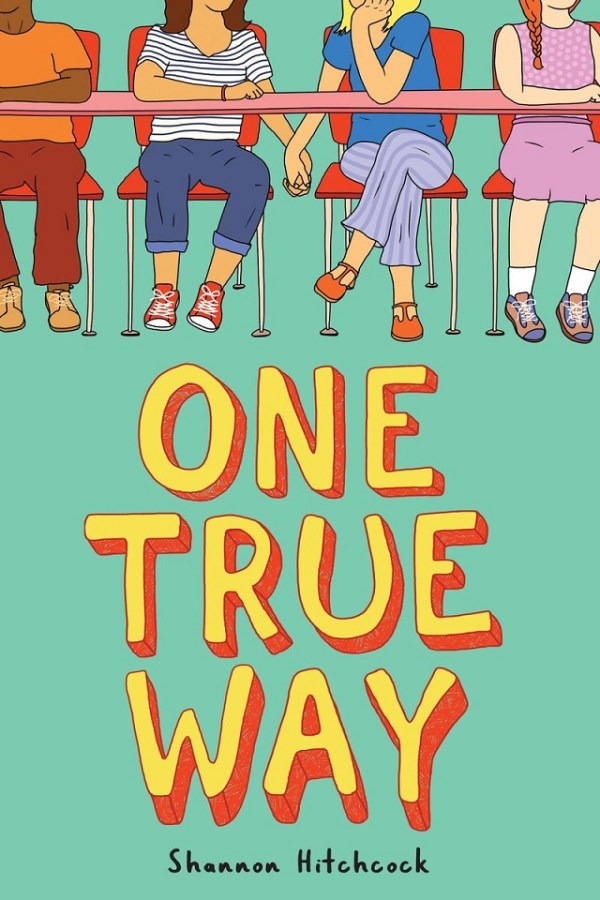 Two seventh grade girls, Sam and Allie, realize that the crush they have on the other is mutual. But it's the 1970s in the South, a hard time and place to be true to their queer selves.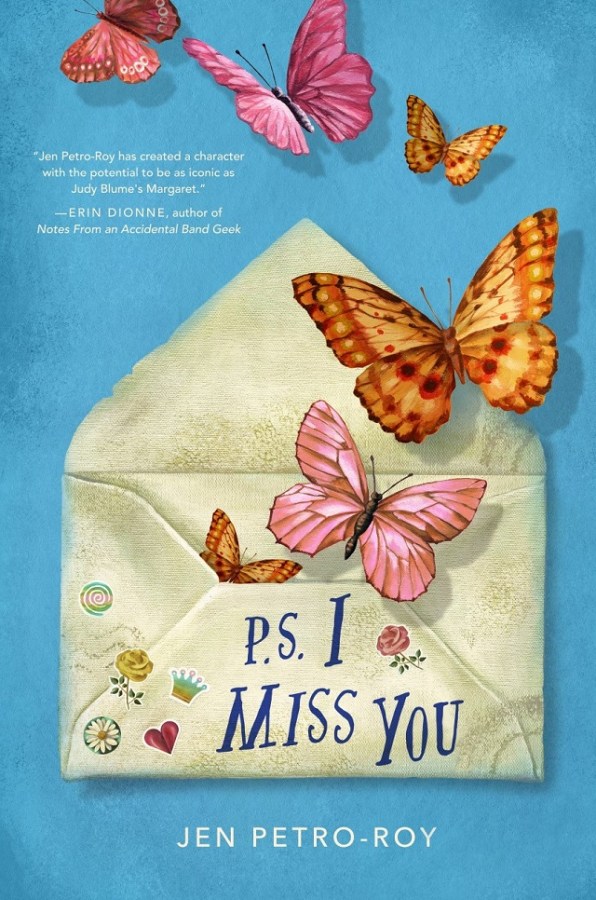 Petro-Roy's resonant epistolary debut novel deals with questioning what you've been taught to believe. 11-year-old Evie writes letters to her teen sister Cilla, whose pregnancy resulted in their strict Catholic parents sending her away; she especially needs Cilla's advice as she begins to question her newfound feelings for a girl.
Mystery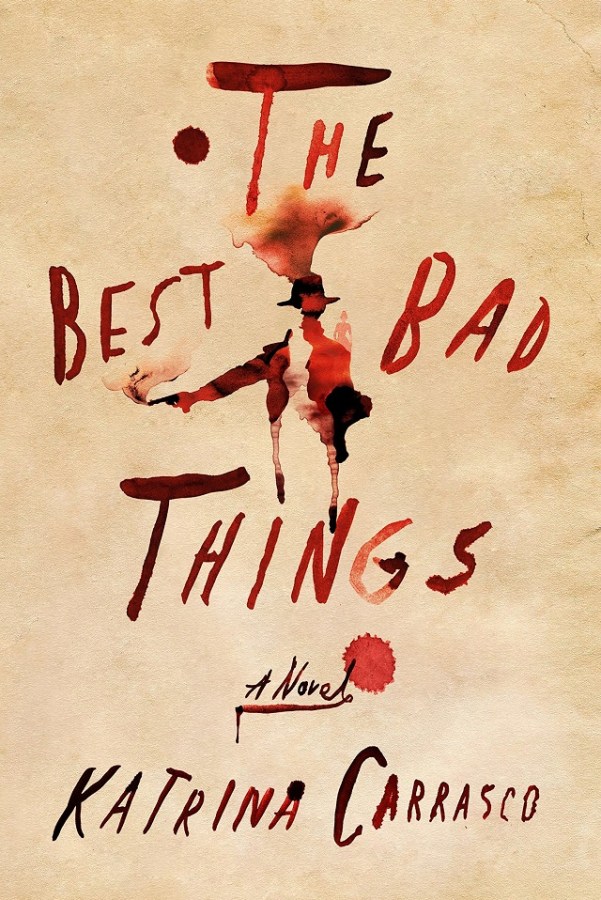 In this twisty dark historical crime novel set in the 1880s, Alma Rosales is a trained spy with a penchant for going undercover in drag and other miscellaneous "bad behavior." Her latest case is recovering some stolen opium for her former lover's smuggling ring — but this job is also another chance to engage in the double-crossing she's so good at. Read about the real-life LGBT outlaws who inspired this book on Autostraddle!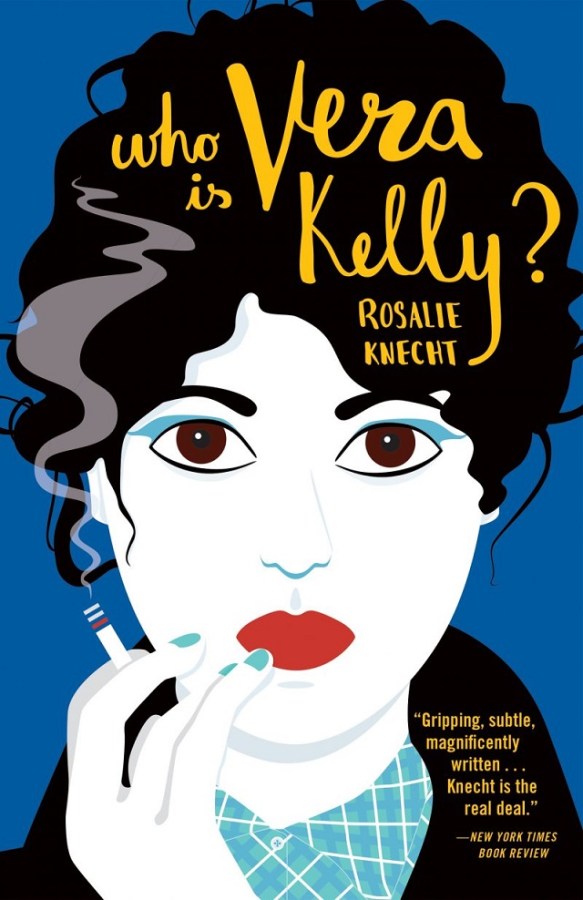 This exhilarating spy thriller is also a character study and coming of age set in turbulent 1960s NYC and Argentina. Vera's quick wit and radio tech skills get her recruited by the CIA; betrayal, crumbling governments, and war lead her to take extreme measures of self-preservation.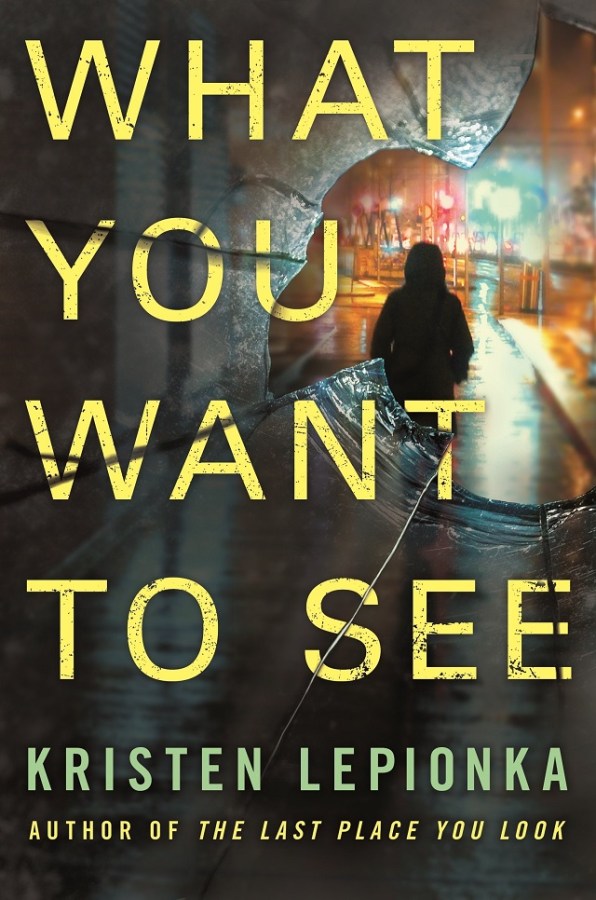 The second installment in Lepionka's series about bisexual PI Roxane Weary is even better than the first. The detective plot, following a complicated web of murder and fraud, is as compelling and complex as the characterization of Roxane.
Nonfiction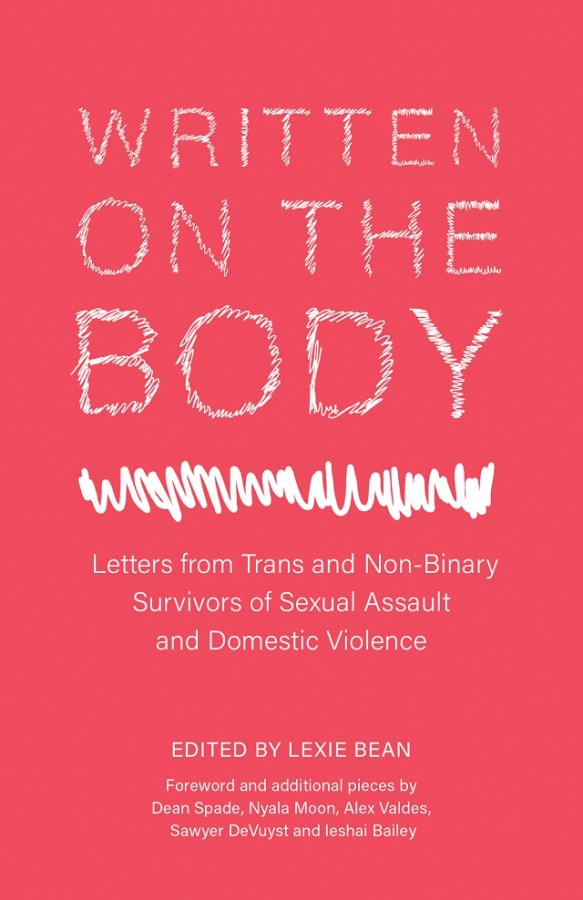 This anthology written by and for trans and non-binary folks is comprised of letters. These letters, however, are not what you might expect: they're addressed to bodies and body parts to offer hope, support, and guidance.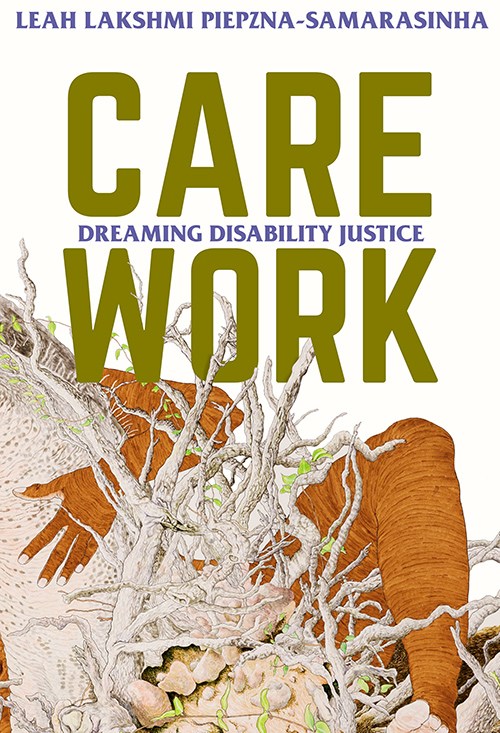 This groundbreaking book brings together the many areas of activism Piepzna-Samarasinha has been working in for years: justice for sick and disabled queer, trans, Black, and brown people. In powerful and moving writing, she presents a tool kit, celebration, and a road map. Read the Autostraddle review.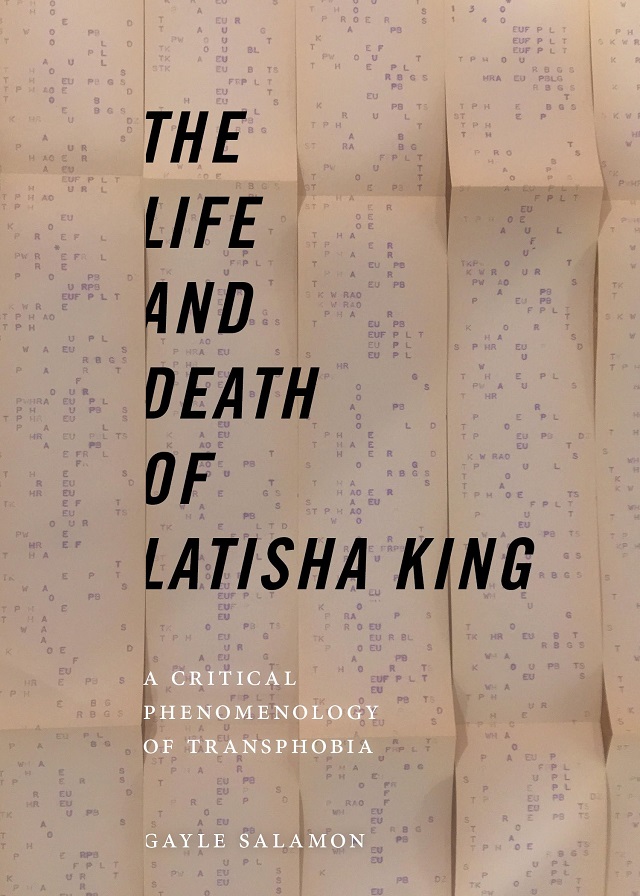 Taking the case of the murder of Latisha King, a 15-year-old trans teen, Salamon looks at the media coverage and subsequent trial using feminist phenomenology. It's a stark and disturbing look at the violence of misreading gender identity as sexual identity.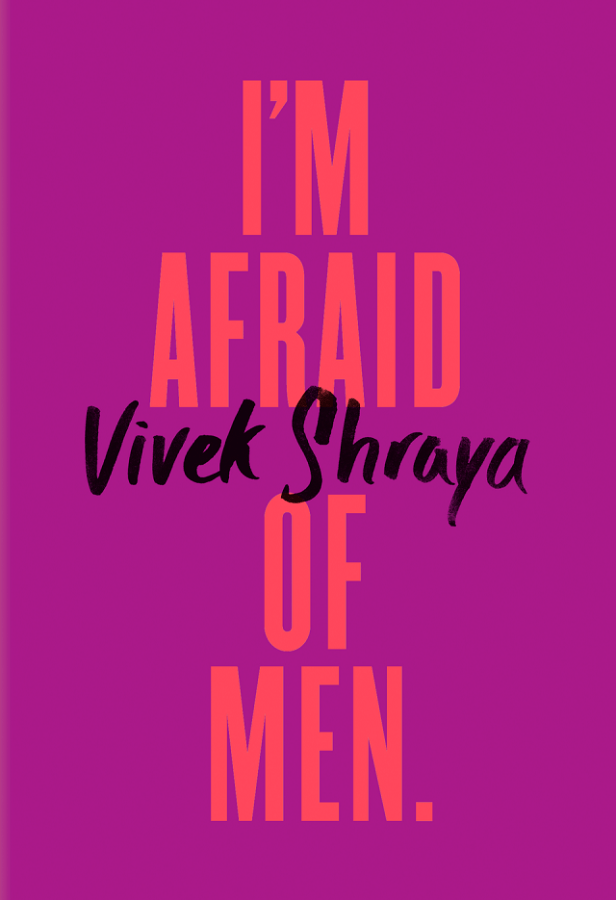 Shraya's book-length essay is an essential, moving, and accessible account of her experiences with masculinity and femininity as a trans woman. While recording the cumulative damage of misogyny, homophobia, and transphobia, Shraya also presents a challenge to reimagine gender in a way that would free us all.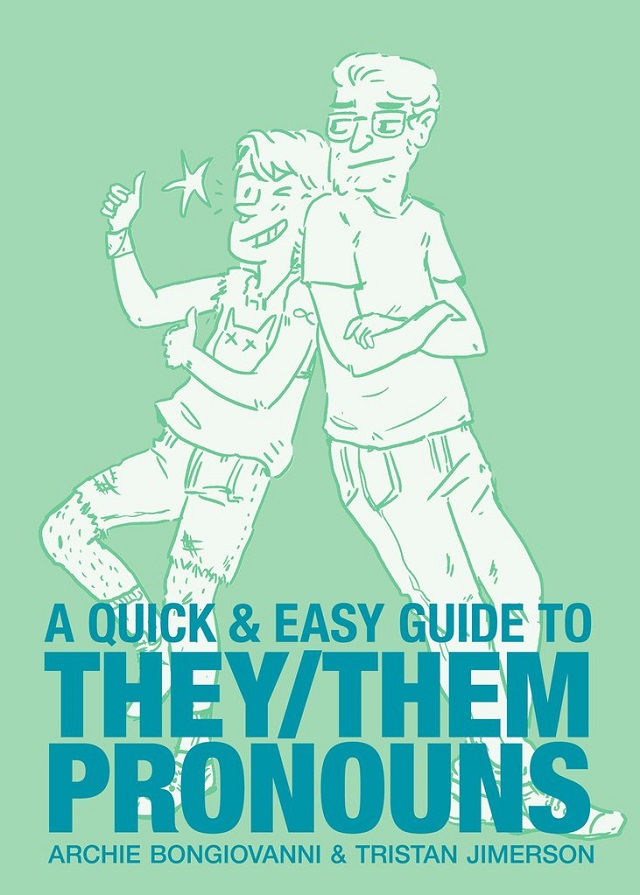 As quick and easy as the title promises, Bongiovanni and Jimerson's guide to they/them pronouns is a great introduction for both people who use or want to use gender-neutral pronouns and for people who want to learn more. Check out Archie's comics on Autostraddle!
Poetry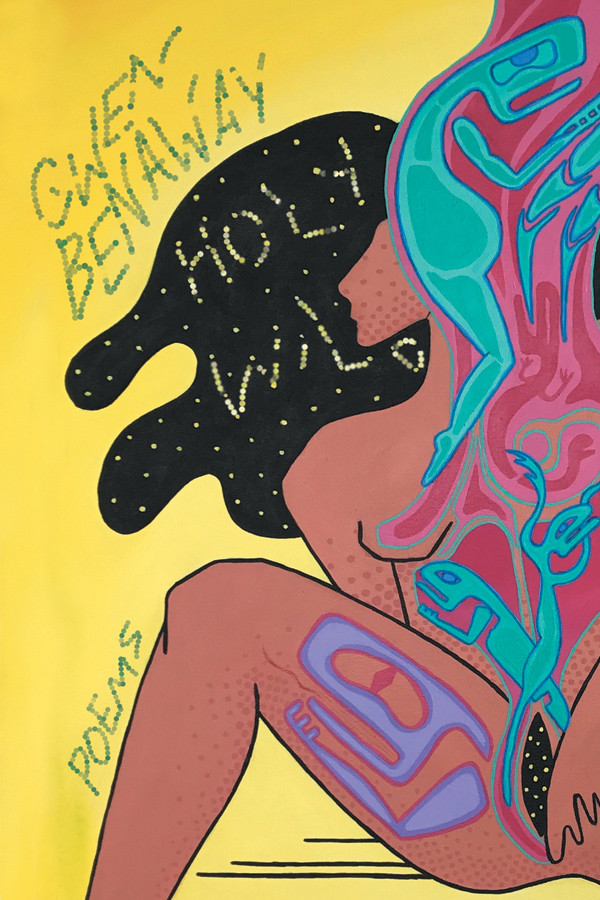 Benaway's third lyric poetry collection is a stunning exploration of the intricacies of being a contemporary Indigenous trans woman. In the confessional mode using both English and Anishinaabemowin, she writes of the daily burdens and violence of transphobia and colonialism, romantic and sexual partners, and the wonder and power of trans Indigenous womanhood.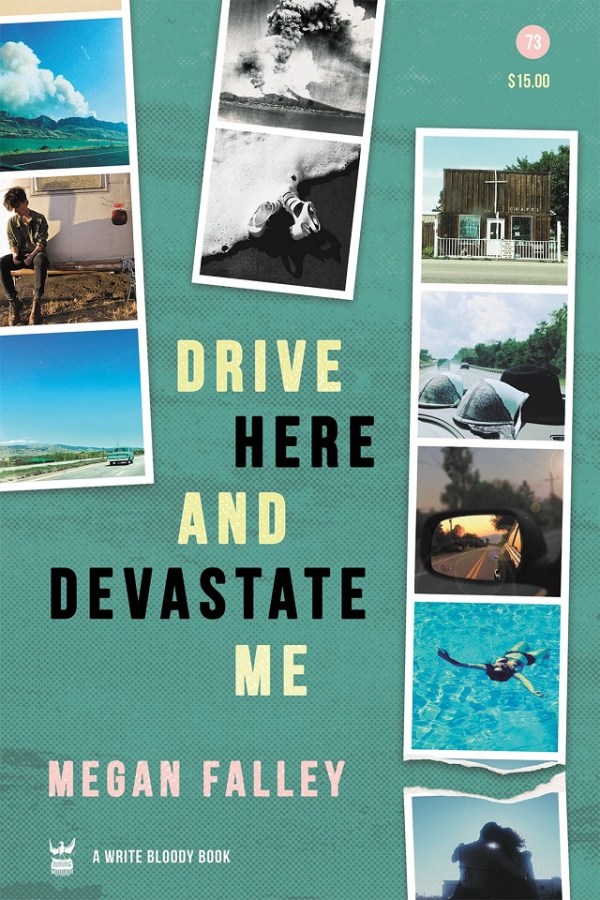 Falley's fourth poetry collection is what Vanessa at Autostraddle calls "a love letter to the queer community." With alternating lush imagery and clever wit, Falley tackles queer love, gun violence, toxic masculinity, femme invisibility, suicidality, misogyny, body positivity, and above all, a love of language.
Lambert's second book of poetry is a powerfully vulnerable and beautiful collection about mental illness, sexual assault, and body acceptance. Check out the Autostraddle interview with Lambert about the book.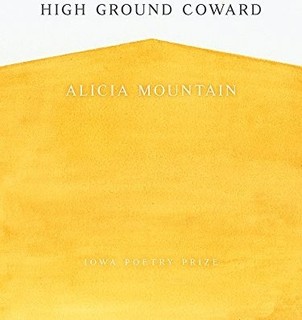 This lively and sensual debut collection maps new queer territory with its poems that are alternately lyrical, confessional, and narrative. Mountain offers "fists full of soil, leftovers for breakfast, road trip as ritual, twins of lovers and twins of ourselves" while addressing how to satisfy our own appetites while also nourishing others.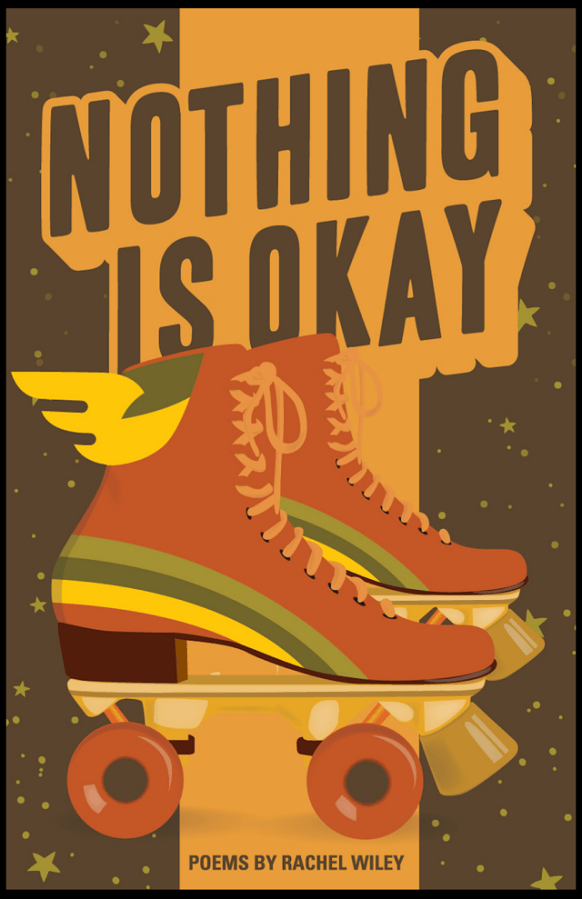 Breaking down the conventional ways we've been taught to think about gender, sexuality, race, fat bodies, and dating, Wiley offers on the other brand new ways of viewing ourselves. It's at once a celebratory and critical second book of poetry by this fat positive activist.
Romance
Blend by Georgia Beers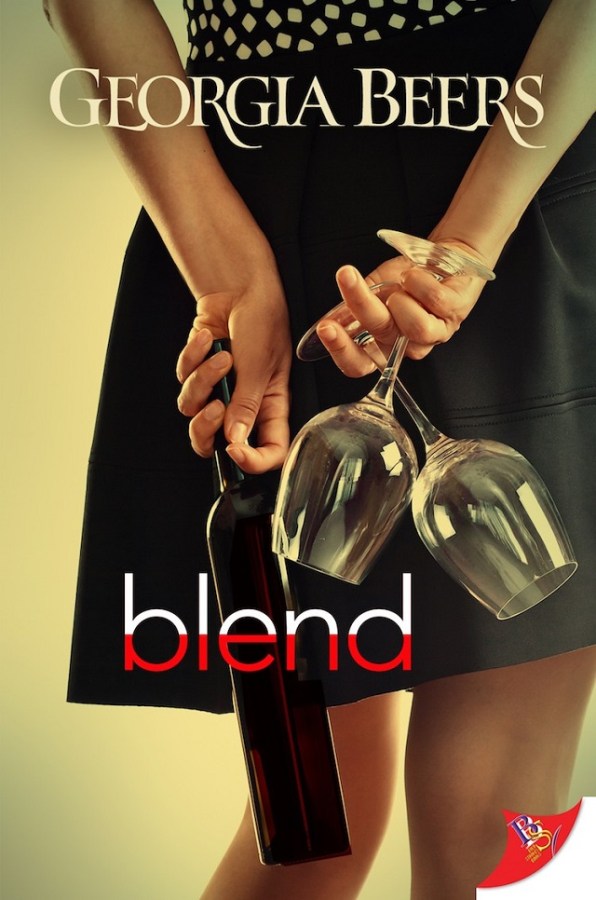 In this classic girl next door meets ice queen romance, Piper (the owner's "icy bitch" daughter) and Lindsay (the "do-gooder hippie" general manager) are left in charge of a vineyard. Working together is going to be… difficult, but not falling in love might be even harder.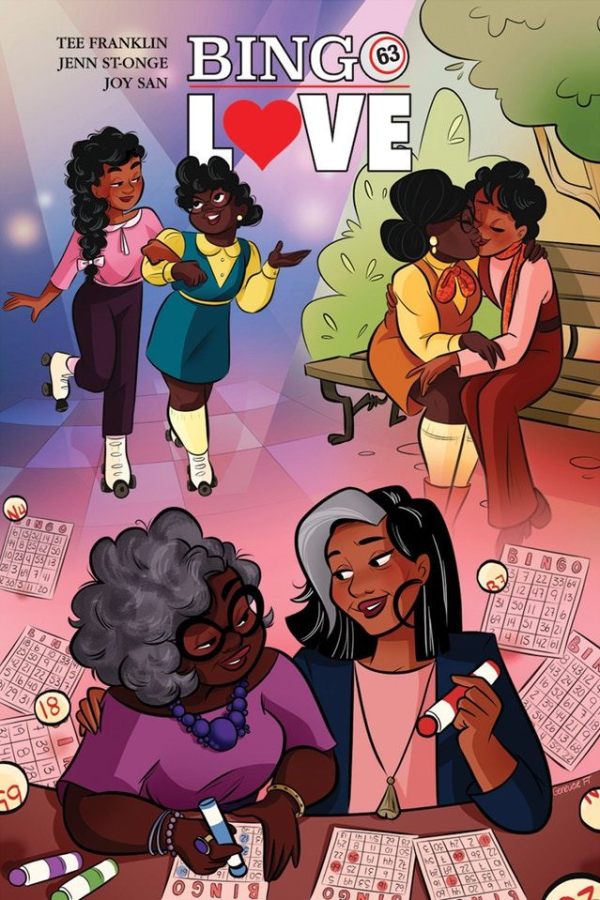 In this ungodly adorable graphic novel, Hazel Johnson and Mari McCray fell in love at church bingo in 1963, but were forced apart. Decades later when they are reunited in their 60s, they realize their love is still alive.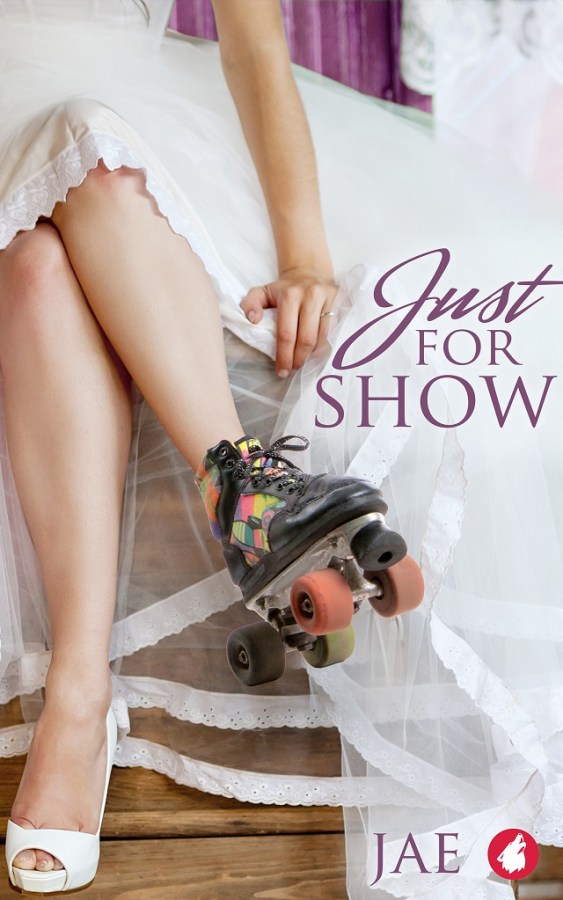 Claire Renshaw is an overachieving couples therapist whose perfect life crumbles when her fiancée breaks up with her, ending not only their relationship but also potentially Claire's relationship advice book deal. Enter her fake fiancée: Lana Henderson, a hot mess actress who, at least, Claire knows she will definitely not fall in love with.
This feel-good age gap romance features a younger bi woman, Anna, and an older lesbian, Victoria. They meet at an elite ballet company, Anna being the newest recruit and Victoria being the mentor/teacher. Along the way to the new season with Anna as its star, they discover they have more in common than their talent at ballet.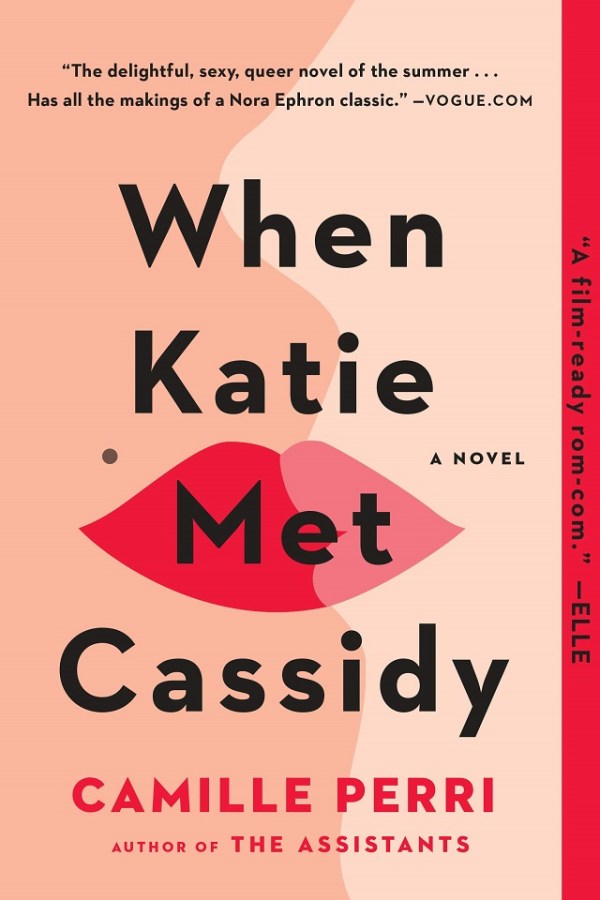 Katie and Cassidy have some serious obstacles to overcome in this traditional NYC rom com: Katie thinks she's straight and has internalized a lot of anti-queer feelings and Cassidy is a womanizing butch heartbreaker. Read Molly's full review on Autostraddle.
Science Fiction/Fantasy/Speculative Fiction
Amber Dawn's second novel is a lesbian supernatural thriller set in 1990s small town Ontario. Starla's story is at once a (queer) ghost haunting, family drama, and a classic queer-person-returns-to-their-hometown-as-as-adult narrative, all the while inventively subverting your expectations.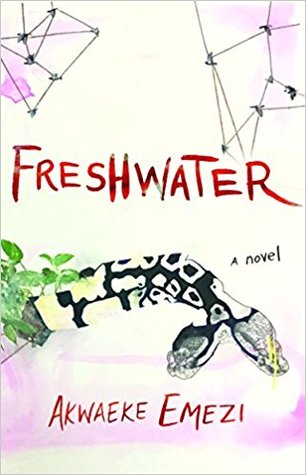 This unsettling, dark, extraordinary debut novel with startling prose is based on the Igbo legend of ogbanje. Emezi has crafted an original story about gender, duality, and identity featuring a young Nigerian, Ada, who develops separate selves.
So Lucky by Nicola Griffith
This fierce novel is an unflinching look at how terribly chronically ill and disabled people are treated as well as a declaration of self-love and hope. Griffith addresses this through the life of Mara Taragelli, who is diagnosed with MS and whose wife leaves her in the span of one week, leaving murder plots and shadow creatures in the wake of disaster.
This wild and visionary cyberpunk thriller imagines a future community of parthenogenic women, including doctor apprentice Kirilow, her lover Peristrophe, a "starfish" who can regenerate her own limbs, and Kora, a "girl-woman" bent on stopping an epidemic aimed at women. The women must go to war against disease, technology, and the men in power.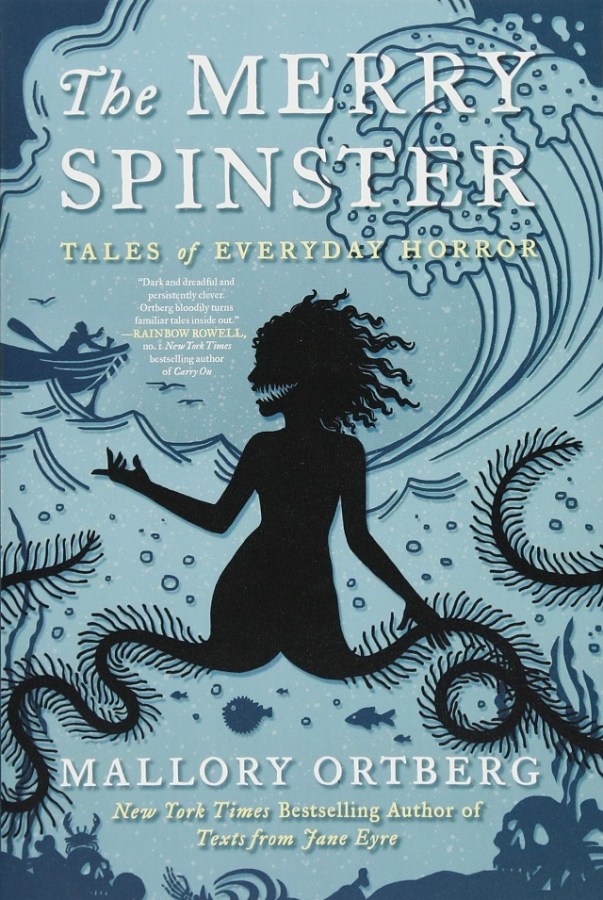 These unsettling and mischievous tales are based on familiar fairy tales, drawing out the dark threads to feminist and queer delight. Soothing childhood bedtime stories become chilling fables about gender, grown-up humor, and psychological horror. Check out the Autostraddle interview with Ortberg about the book.
Two Moons by Krystal A. Smith
Smith's debut collection of speculative short stories / prose poems concerns itself with women's bodies, infertility, miscarriage, drug addiction, magical healing herbs, astral bodies and the lines between human and animal. The tone throughout the book seamlessly goes from unsettling literal heartbreak to romantic Black lesbian love.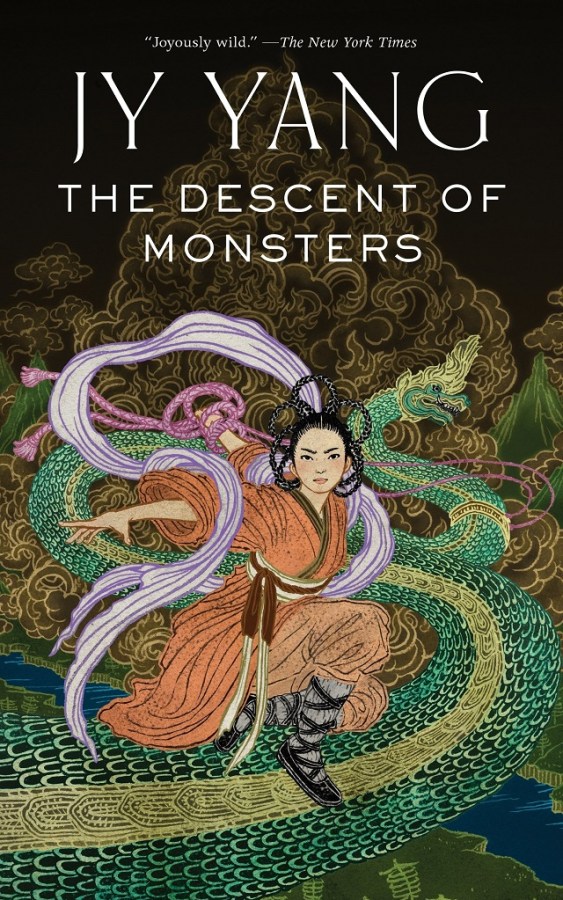 The third installment in Yang's gender creative silkpunk fantasy revolves around an investigation of atrocities committed at a classified research facility. This time Yang widens the perspective, telling the story using journal entries, letters, and reports.
Young Adult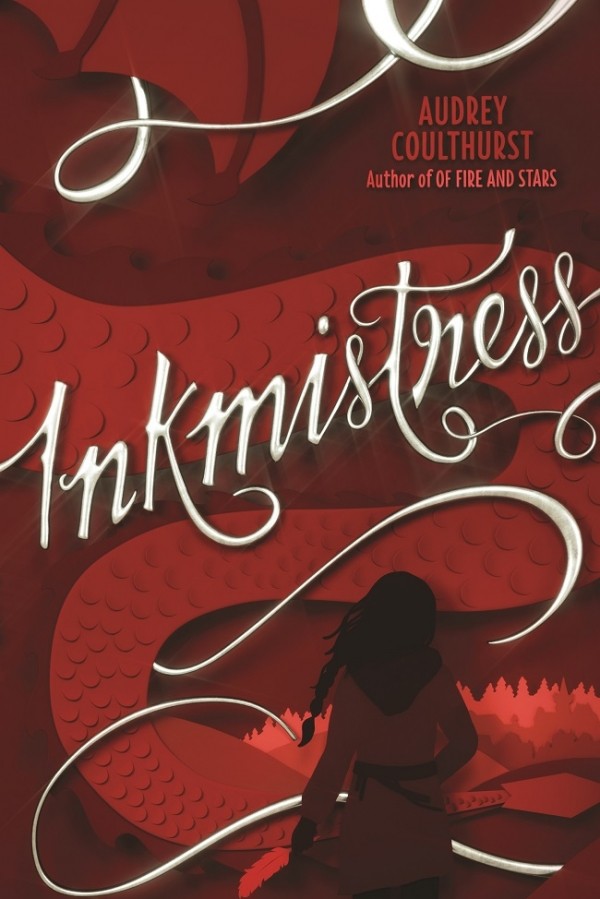 In this unique bisexual fantasy about love and found family, demigod Asra's love for Ina sets her on a dangerous path: a spell horrifically backfires and she is forced to follow Ina across the kingdom to stop disaster. Along the way she finds herself and falls in love with a boy.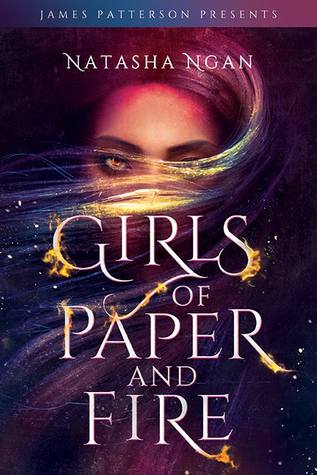 In this first book in a lush new fantasy series, Lei is a part of the Paper caste, the most oppressed class in the kingdom of Ikhara. When she's chosen to serve as a king's consort — supposedly an honor, but actually a cruelty — she does the unthinkable: she falls in love with one of the other girls and becomes part of a plot that could topple the regime.
18-year-old fat, pansexual, Ecuadorian American Laila is an accomplished sci fi writer whose final semester of high school is ruined when her favorite creative writing teacher is replaced. Her new instructor is critical of and unenthusiastic about her work, leading her to push herself out of her comfort zone — but how far is too far?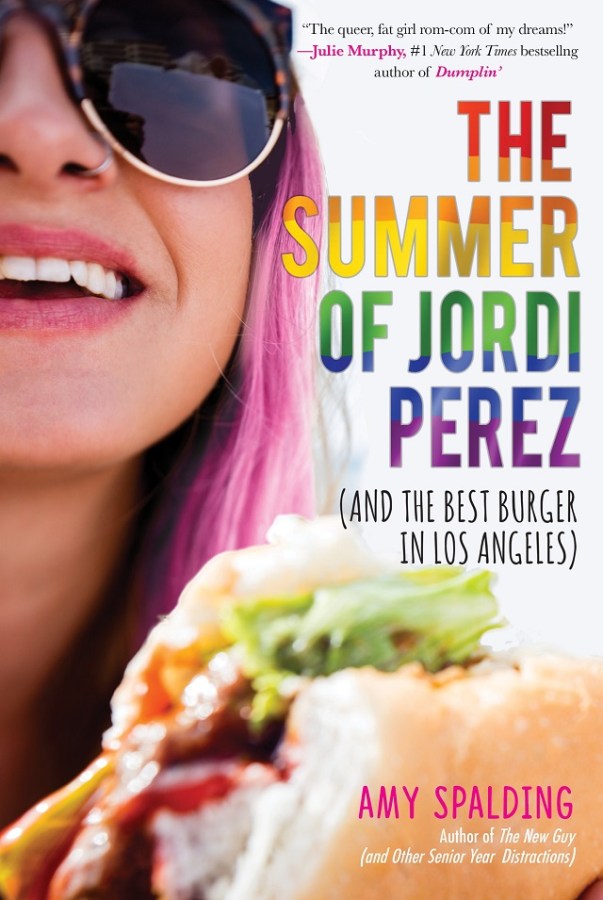 In this light-hearted feel-good romance, 17-year-old Abby is obsessed with fashion, fat, and gay. One summer, she finds herself falling for her fellow fashion boutique intern Jordi and participating in a project that involves eating burgers all over east L.A.
Sadie by Courtney Summers
A dark, scary thriller mystery, Sadie centres on tough, queer 19-year-old Sadie, who sets out to find her little sister Mattie's killer. Told alternately in Sadie's raw, grief-stricken voice and that of a Serial-esque podcast transcript, Summers's novel is an extremely well-written gut punch.
Pulp by Robin Talley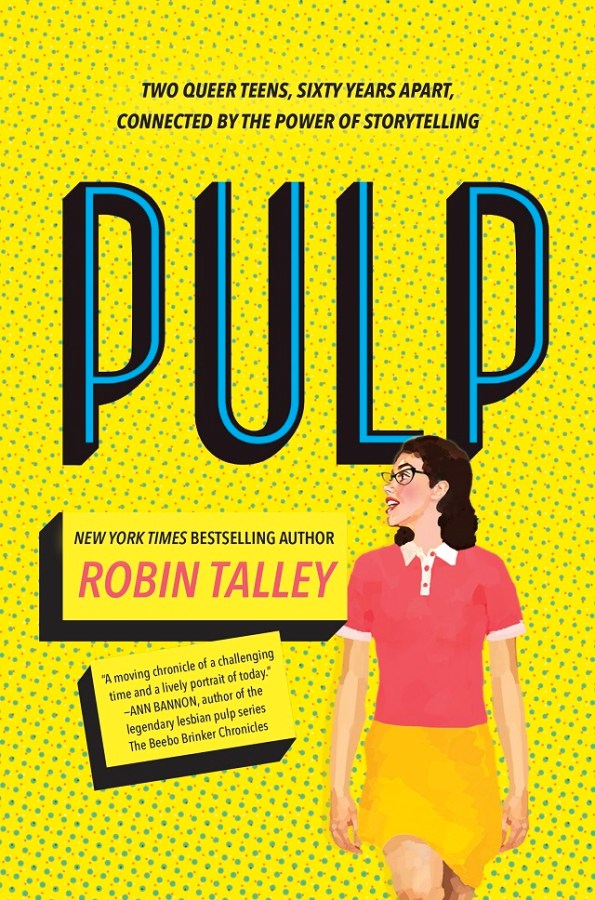 The dual narratives of this novel are set in 1955 and 2017, both centering on lesbian pulp stories: Janet Jones discovers lesbian pulp novels in the age of McCarthyism and Abby Zimet works on her senior project about lesbian pulp books of the 1950s. The two girls' lives are woven together through the power of queer narratives.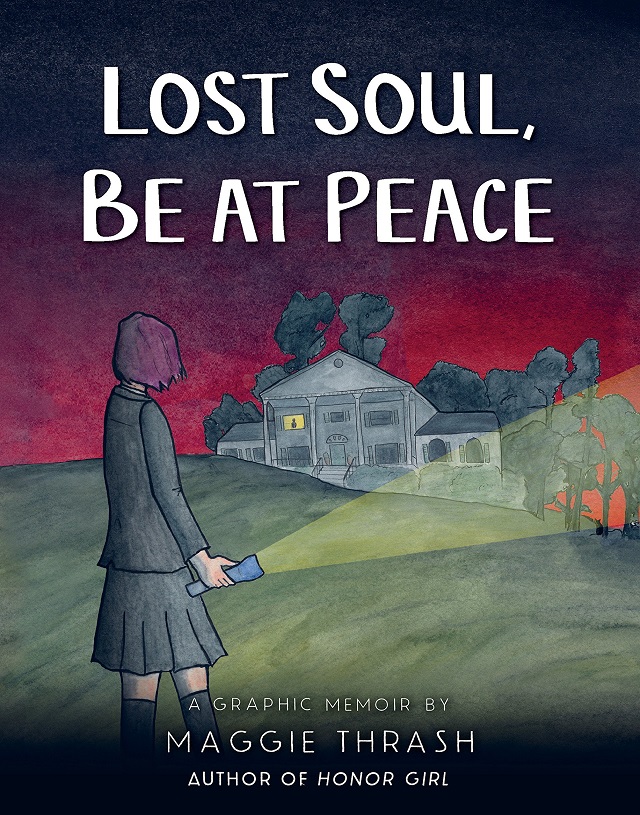 In this follow-up to her acclaimed graphic memoir Honor Girl, Thrash continues the story of her teenage lesbian self. The story brings to painful and authentic life the before and after of depression, as Maggie wishes she could take back the summer of queer revelation that changed her life.
This graphic novel set in Paris at the turn of the century is a story about a genderfluid prince who goes out at night as the fabulous Lady Crystallia. Wang's heartfelt story about love, romance, identity, and family is a beautiful heart-warming fairy tale.
---
What were your favorite 2018 queer books? Share them in the comments!