What up fellow East Coasters! You know it's only a matter of time until we get a storm that's, you know, as big a deal as predicted (sorry not sorry Juno). Here are three ways to dress up those stretchy pairs of gloves you can find at Target for $1.
---
1. Freezer paper letter stencil
Follow these instructions to stencil typographic letters on each glove.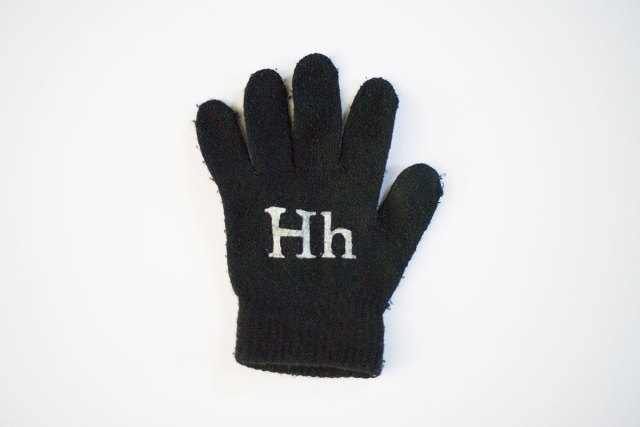 ---
2. Add a faux fur cuff
Cut out a piece of faux fur four inches wide and as long as the widest part of your hand. Stitch the short ends together. Pin the fur cuff right (furry) side facing down with the edge of the fur meeting the edge of the glove cuff. Sew in place, remove the pins, and flip the fur down so it's facing right side out!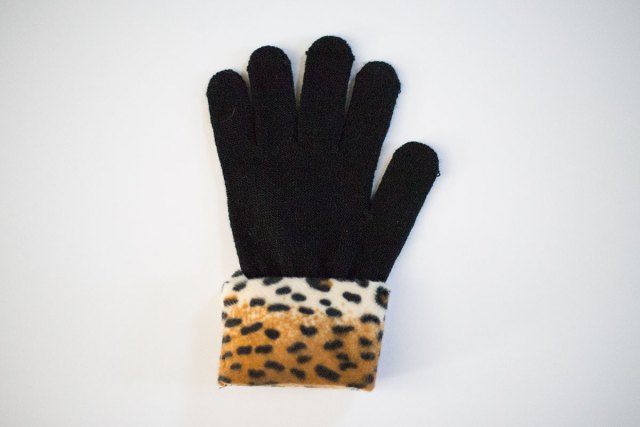 ---
3. Geometric shapes
Make a triangle by stamping craft or fabric paint onto the glove using one corner of a 1″ foam craft brush.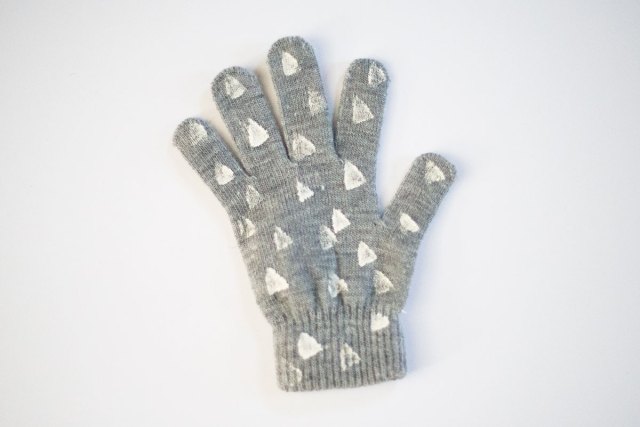 ---
For more DIY projects, recipes, and inspiration, visit the Homesteady, where Martha Stewart meets Liz Lemon (and LL picks the donut shop).