Don't get mad, but I have a confession to make. I just saw the movie Flashdance for the very first time like a month ago.
Are you okay? Are you still here? Good. Well, in the midst of my Jennifer Beals-induced haze, I noticed the tank top her pal Jeanie wears at the bar where they work, Mawby's. My heart was immediately a-flutter no longer just thanks to Beals' bod, but (nerd alert) that font!
It seemed like a great reason to try freezer paper stenciling (another first for me). Luckily, I found a pretty similar font for free online, and whipped up my own design. My friend Katy – another major Flashdance fan – and I made our own tanks in just one afternoon.
Freezer Paper T-Shirt Transfer
You will need:
A white tank top or t-shirt with the sleeves cut off
Freezer paper
X-acto knife
Black paint marker
Design (Download the Mawby's Bar one here!)
Printer
Cutting mat or cardboard
Iron & ironing board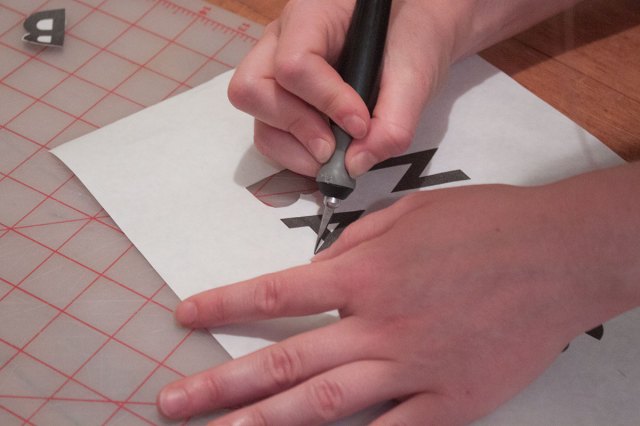 1. Print the design on the dull side of the freezer paper. On top of a cutting mat or a piece of cardboard, carefully carve out the letters using the X-acto knife. Save the little pieces that make up the inside of each "A" and "B"!
2. Carefully position your stencil on top of the t-shirt (including the center pieces from the "A" and "B"), and iron to attach. Slide an extra piece of paper or cardboard into the shirt to prevent the paint from bleeding through, and use dab the paint marker over all the stenciled words until they're saturated.
3. Allow the shirt to dry completely before carefully pulling off the stencil.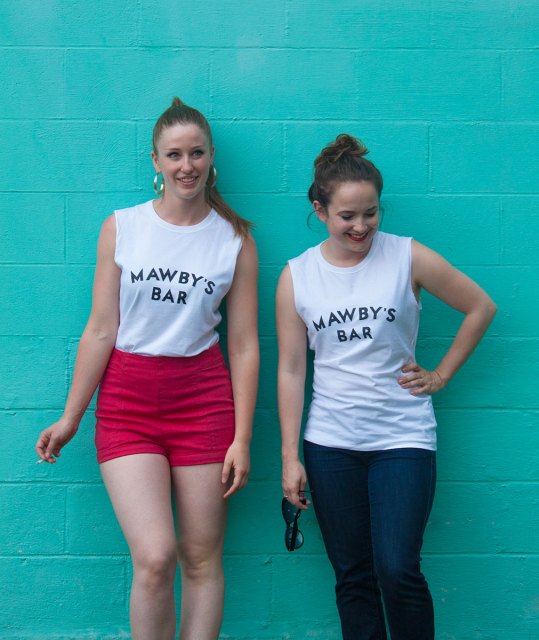 Now you're ready to start slinging drinks with Jeanie and Alex!