Hello and welcome to this new thing we're trying out where we help you figure out what you're gonna put in your mouth this week. Some of these are recipes we've tried, some of these are recipes we're looking forward to trying, all of them are fucking delicious. Tell us what you want to put in your piehole or suggest your own recipes, and next week we'll check in and talk about which things we made, which things we loved, and which things have changed us irreversibly as people. Last week, we ate peanut butter, nectar of the gods.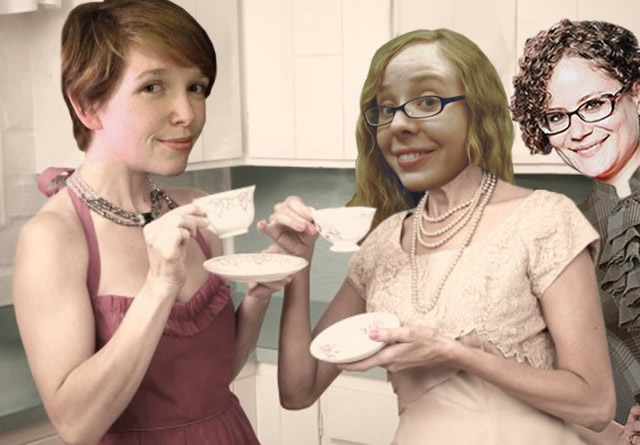 Soba noodles, made with buckwheat flour, have all the benefits of other types of noodles or pasta — they're filling, cheap and easy to make if you need them to be — but they're just more interesting. They have a strong enough flavor that you can eat them hot and with lots of things or cold and almost on their own and they will taste amazing, but not overpowering. They can fill out other recipes, turn your steamed broccoli into a respectable meal and they go great with peanut butter.
The best kind of soba noodles to get are fresh, probably from a market, and cooked al dente and rinsed. I have only had the dried kind though and I would be writing actual poetry here if I could think of lines other than "I would eat them with some clams / I would eat them next to yams" so as long as you stay away from 89-cent grocery store brands you should be fine. You can also make them from scratch, if you're a from-scratch type of person.
In conclusion, soba noodles are the noodle of my heart and I am about to go eat a pile of them under a pile of broccoli and it's gonna make my day. Here are some other ways to eat soba noodles – in sautés, soups, stir-fries, cucumber cups and more.
---
1. Cold Soba Noodles With Dipping Sauce
---
2. Cold Cucumber Soba
This is my favorite and I eat basically this, with more or fewer green things depending on the season, at least once a week. Good if you mostly want a sesame seed and sesame oil delivery system. Good if you want an avocado delivery system. Good no matter how boring or fancy you get. I could probably eat this forever.
---
3. Chilled Soba in Cucumber Cups
---
4. Soba Noodle Salad with Cucumber and Mango
---
5. Smoked Soba Noodles
---
6. Peanut Butter Soba Noodles
Admittedly, these are still also my favorite.
---
7. Vegan Rapini Noodle Bowl
---
8. Arctic Char With Soba Noodles, Pine Nuts and Meyer Lemon
---
9. Winter Soba
---
10. Soba Noodles With Parsley Pesto
---
11. Miso Soba Soup
---
12. Stir-Fried Baby Squash, Long Beans, Corn And Chiles With Soba Noodles
---
13. Garlic Soba Noodles
---
14. Caramelized Carrot and Fennel Soba
---
15. Roasted Eggplant Soba Salad
This recipe combines the best of eating eggplant with the best of eating soba noodles. I'm soy intolerant but hopefully it will look and taste just as good with way more mushrooms and brocollini in lieu of edamame.
---
16. Coconut and Cilantro Noodles
---
17. Black Sesame Noodles With Crispy Kale
Anything you are basically eating kale chips on top of is a superior food.
---
18. Peanut-Soba Spring Rolls
---
19. Citrus Ginger Tofu Salad with Buckwheat Soba Noodles
---
20. Korean Chilled Buckwheat Noodles With Chilled Broth and Kimchi
---
21. Sake-Steamed Clams With Soba Noodles
---
22. Noodle Bowl With Broccoli and Smoked Trout
---
Give me all your soba recipes right now!