Hi! I hate football. I don't understand the rules AND DON'T TRY TO EXPLAIN THEM TO ME 'cause like 5,000 people have already explained them to me and you know what, I don't buy it! I believe all sports should be instinctual and not complicated. There's so much stopping and starting in football, AND I can't see anyone's faces. I only like sports where you can see their faces, like basketball.
Anyhow mostly because this is an excuse to be just as lazy as everyone else in this g-dforsaken country of ours, today we are going to watch The Super Bowl.
We = Tech Editor Taylor, Occasional Contributor Kelsey, me (Riese) and the wise mind behind The bcw Memorial Commenting Award For People Other Than bcw, bcw. You guys can talk about football in the comments I think.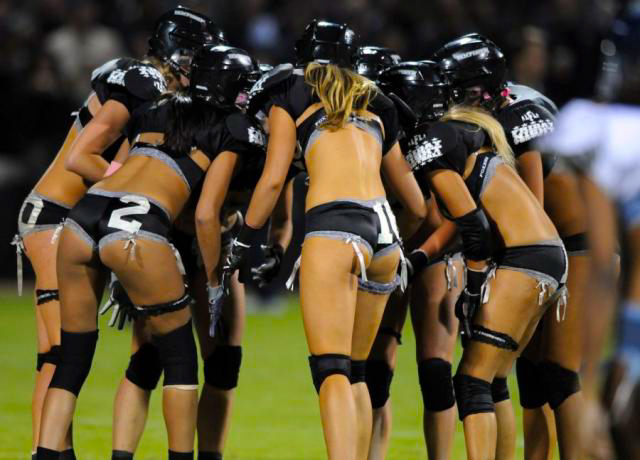 7:19 PM
Taylor: FIT AS MANY WHITE MEN AS YOU CAN ON THE GIANT FOOTBALL
Green Bay Packers won the game, the prize is a necklace made of American Smarties.
7:11 PM:
I hate talking babies I AM READY FOR GLEE NOW PLZ
6:43 PM:
The score is now 25 to 28
6: 22 PM:
That teevee moments montage was the best part so far besides the box-heads.
6:10 PM:
Someone got a penalty against Green Bay.
6:02 PM:
YOU GUYS THEY JUST DID A WHOLE THING ABOUT DETROIT, MY HOME AND NATIVE LAND!
5:51 PM: FOOTBALL IS BORING
Kelsey: "Why was Trader Joes so stinky today?"
Taylor: "We're not gonna talk about that."
5:44 PM:
Have you seen the Calendar Girls video yet? It's very fancy and hip! Everyone is very nice looking and the pool is super gorgeous and everyone is so professional! I have no idea what is happening anymore, I'm eating Doritos in Oakland with a bunny-ear teevee.
Oh anyhow! The score is 21 to 17, I think.
5:37 PM:
There's a cute baby on the teevee and now it's time for Ozzy Osbourne and Justin Bieber. They said something at the end that everyone will be upset about probs.
5:17 PM:
You guys I am REALLY INTO USHER I THINK HE IS SO SEXY. He's such a good dancer! Look at the white outfits. Apparently Usher is 5'3 or something I just heard, whatever. He can wear lifts.
Kelsey: "I think Usher just saved the show."
bcw: "This reminds me of one of those movies they show in school and those dancers that are lit up in red are the red blood cells."
Kelsey: "OH MY GOD BOX HEADS — someone went to Ikea."
Taylor: "I have that storage unit."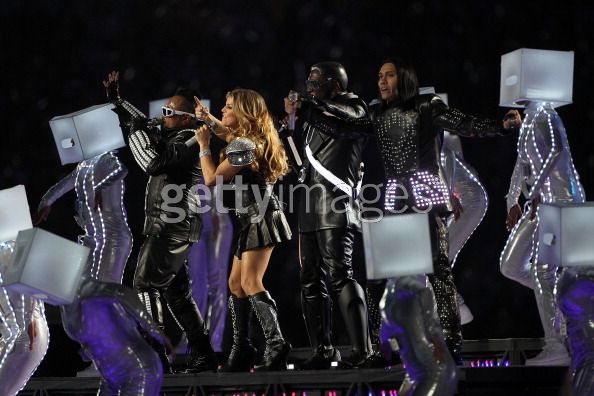 5:15 PM:
It's Slash!

Riese: "Oh thank G-d someone who is good [Fergie starts singing] Jesus, somebody's had a few cough drops tonight."
bcw: "I feel like Slash will appear anywhere for $50,000."
Taylor: "It doesn't even actually have to be him."
Kelsey: "They just get a wig."
Taylor: "That's not even his real face, it's just a mask."
5:10 PM:
The Black-Eyed Peas ALWAYS sound terrible and I feel like we are not gonna see anyone's nipples which is depressing.
BCW (about the white guy): That's the Jonathan Knight of The Black Eyed Peas, he's gonna come out in two years."
5:01 PM:
5:oo PM:
It's 10 to 21 now, the Packers are winning. Asha just presented us with the seven-layer dip. Also Black-Eyed Peas? Does anyone every actually care about them, like OH MY GOD I HAVE TO SEE THE BLACK EYED PEAS I CANNOT PEE YET. They always perform at everything, which is boring.
kelsey: "If I had arms like that, I would be lifting girls against the walls and fucking them all the time." [to Taylor] "You look cute, like a gentleman suitor."
4:50 PM:
Kelsey: "I'm worried about this rapist who's on the loose."
Taylor: "No, he's on the field."
bcw: "They know right where he is."
Taylor: "And he's also allowed to play football and make a million dollars."
Kelsey: "What are you flipping, flipster?"
We've just clarified that the poppers will be jalapeno, not the drug. Also somebody just scored a point. The Packers have 21 and the Steelers have 3 points.
4:45 PM:
Taylor: "Their team colors are so similar that I'm having trouble telling them apart. This is going to be a systemic issue, I fear."
Kelsey: "This wine is kinda bad. But it only cost two dollars."
Taylor: "White zin is never bad."
4:40 PM:
Taylor is eating ice cream out of the tub. It's mint chocolate chips and looks pretty good.
4:33:
Oh, sexual assault. Love how they just drop that in there like it's nbd.
4:20:
Good news, we're going to debut the first Calendar Girls post at halftime I think.
4:14:
Taylor: "Last year we had to care about New Orleans because they had that big disaster. But nobody here has had a like, disaster. There's no cultural underdog to root for."
Kelsey: "Kitty cat kitty cat kitty cat."
4:08:
Kelsey & Taylor have arrived with PITA CHIPS! Also Green Bay got another touchdown. Kelsey is staring at the teevee saying, "I've never seen football like this before. I mean it's so high def."
4:01:
Time goes by so slowly
PACKERS SCORED A POINT OR SOMETHING!
4:00:
Announcer 1: "John Madden is actually texting somebody"
Announcer 2: "I was gonna say, who is John Madden texting?"
Alex Rodriguez and Cameron Diaz are there, so is Michael Douglass and Catherine Zeta-Jones.
3:50 PM:
Someone paid more to produce that gross Doritos ad than Autostraddle will ever make.
3:45 PM:
So far nobody has made any points or scored any points.
3:37 PM:
bcw: "I think the best part of these sports games is that they like, always have a new ball, nobody has to like run into the street to grab the frisbee."
I just remembered that I asked for hot dogs today and I bet nobody got hot dogs. Because I want so many things.
3:34 PM:
bcw: Who won the coin toss?
me: Christina Aguilera I think.
3:30 PM:
Taylor & Kelsey aren't here yet. It's the Green Bay Packers versus the Pittsburgh Steelers. Wasn't it always weird how Queer as Folk was set in Pittsburgh? You know?
3:24 PM:
Christina Aguilera just sang the National Anthem. Did you see that? Is this whole thing gonna be about America.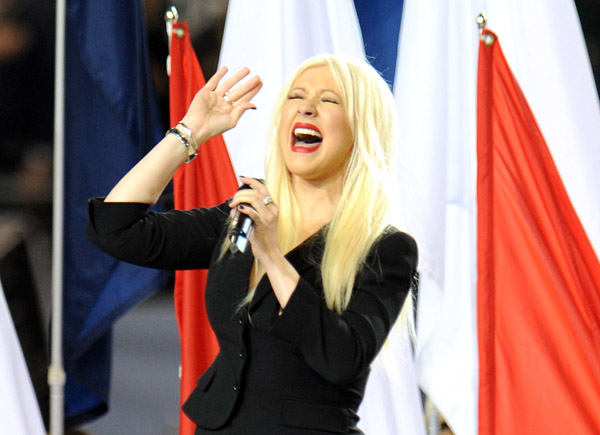 3:20 PM:
Lea Michele is singing the "America the Beautiful" making this the first time that someone I know personally is singing "America the Beautiful" on National Television for the National Football League. I'm going to find out what teams are playing and brb.
3:07 PM:
"Look I just tackled you, like in football!" -bcw