HI EVERYBODY! I'm not from this land, I still don't really understand what an "electoral college" is or how things work really but I'm gonna watch the State of the Union address and talk about it! Imagine you're having a beer on the couch with me right now because you are. Let's do this thing.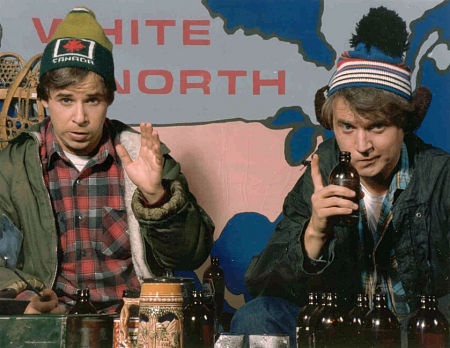 6:01 – I have no idea what any of these channels are. My roommates and I only have bunny ears and I've never actually used this tv. I just figured out that in order for the tv to turn on, the LAMP has to be on. I'm watching a channel called KRON4, which sounds like a planet in Star Trek. Nothing is making any sense.
The two KRON anchorwomen are talking about how important it is that the Republicans and Democrats are going to sit near each other. People keep talking about that and it feels like the sandbox has come full circle, you know? On the other hand have you ever seen the House of Commons in Canada? It's like a raucous high school assembly up in there. So good for the Americans for sitting beside each other like big boys and girls.
6:05 – Wow Obama got a great Oprah-style-yelling-intro from that dude. He's coming down the aisle like this is UFC; this would be way better if he and his entourage had silk robes on. So many minutes of hand shakes!
6:10 – Go time. His mic is a little hot.
Nice pink tie on the guy in the back. Oh it's the Speaker, John Boehner. My bad. Now I know how to pronounce Boehner though.
6:12: First Gabrielle Giffords mention.
He's leading with Tucson, smartly. And it's an easy segue into how important it is we all need to get along and act like a family. His words.
"It's not whether we can sit together tonight, but whether we can work together tomorrow." He's good with symmetry.
Biden's got this sort of mini-smile thing going on; he's softened a little bit, yeah?
Wow these guys in the audience need to step up their tie games; there's more out there than diagonal stripes, you know?
6: 20 – Unemployment. I think he's trying to explain the world economy?
How long is this thing?
Applause for "America still has the largest, most prosperous economy in the world." No country's workers are more productive than ours. Best colleges. Best universities. So many superlatives! Um I went to Concordia University, I'll have you know, and it has superlatively free vegan lunches. So there.
He just said "That's how we'll win the future"! YOU GUYS AMERICANS ARE GOING TO WIN THE FUTURE!
Why is this all about winning? He just went on about how America needs to out-whatever everybody else. What happened to being a family? I guess he's trying to keep it IN the family.
6:23 – Facebook mention. 13 minutes in!
Omg he's talking about the race to the moon v. the Soviets. Why is this 'beating-the-world' thing his angle? This feels weird.
Aw, he just said that we need to show kids that it's just as important to celebrate the winner of the science fair as is it the winner of the Superbowl. Right on!
6:32 – Oh shit people are standing what did I miss. I had to pee. I think he's talking about more teachers! Hooray for teachers!
Tuition tax credit. Good start, guys.
I feel like there should be a drinking game happening. How about "I will take one drink every time I get a minute." Fun!
6:37 – It sounds like he's trying to tiptoe around the fact that the 'problem' of "illegal immigrants" could easily be solved by "legalizing" said immigrants. Or maybe that's just me idk.
OMG HE'S TALKING ABOUT HIGH-SPEED RAIL AGAIN. Can I just tell you that the one thing I remember from one State of the Union address was when he mentioned high-speed rail in like 2008? HE SOUNDS SERIOUS THIS TIME! You guys high-speed rail is a really cool thing. I'm really excited about it.
6:45 – Health care. "I've heard rumors that a few of you have issues with this law." First laugh! Not as jokey as the last SOTU though. I like jokey Obama.
6:50 – Woah. Freeze domestic spending for the next five years? What does this mean, shit just got quiet.
6:53 – Back to working together as a team!
"We can't win the future with a government of the past."
Again with winning the future! Seriously Obama have you heard about Arctic Sovereignty? Canada's gonna win the future. Write that down.
"No one rival superpower is alligned against us." I swear that's a line from a superhero movie. In fact I feel like half of this was maybe lifted from an obscure DC comic?
7:00 – Afghanistan. He's talking about starting to remove troops by next year. I know that Canada is pulling everybody pretty soon – like this year –  and that the US has an indefinite commitment. Seriously things are really messed up over there you guys.
8:00 – "We will argue about everything" got a chuckle. I feel like he's talking to me at the altar right now.
"I know there isn't a person here that would trade places with any other nation on Earth."
While that may be true, Mr. President…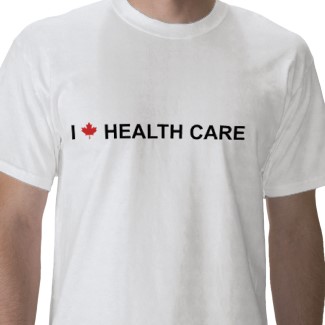 7:13 – Wait a minute, he's done. Did he talk about anything gay? I overheard something about getting the troops better equipment but I don't recall anything about DADT. Certainly nothing about anything else. And you know that's not that surprising, considering he's up for re-election next year.
Okay yes, he did:
"Tonight, let us speak with one voice in reaffirming that our nation is united in support of our troops and their families. Let us serve them as well as they have served us – by giving them the equipment they need; by providing them with the care and benefits they have earned; and by enlisting our veterans in the great task of building our own nation. Our troops come from every corner of this country – they are black, white, Latino, Asian and Native American. They are Christian and Hindu, Jewish and Muslim. And, yes, we know that some of them are gay. Starting this year, no American will be forbidden from serving the country they love because of who they love. And with that change, I call on all of our college campuses to open their doors to our military recruiters and the ROTC. It is time to leave behind the divisive battles of the past. It is time to move forward as one nation."
What the hell just happened? I feel like we just spent an hour hearing about science and American Innovation and Winning the Future. I do not feel like I am winning the present.
One of the CBS people just said "Reagan-esque." May God have mercy on us all.