There's a word that gets tossed around during March Madness every year: "chalk." This shouldn't be confused with "rock chalk" which is an entirely different thing.
If you'll allow me a bit of sports nerdery: chalk's usage dates backs to the illicit gambling halls of the last century. When it came time to wager on an upcoming horse race, a bookie (the guy in charge of the betting) would go and write the odds for each participant on the blackboard. Everytime a new bet came in, the bookie had to adjust the odds — to ensure they didn't go broke — and was forced to update the board with the latest forecasts. The constant erasing resulted in a plume of chalk dust…and thus, "chalk" became part of the sports betting lexicon. Today, "chalk" refers to betting on the overall favorites: the top seeds who are often thought to have the best shot of winning.
I mention all this because through the first round of voting in our search for the Best Coming Out story, voters have gone mostly chalk. With a few notable (though not entirely unexpected) exceptions, the favorites advanced through Round One…which, of course, means the match-ups only get harder from here.
---
In the CLASSICS region, the three top seeds all advanced to the next round. I'll try to forgive y'all for allowing my beloved Bianca Montgomery bow out in the first round…though, if she had to lose, losing to the soup chef isn't a bad way to go out. Perhaps the most surprising outcome of this region came in the #8 vs. #9 match-up between Emily Fitch and Carmen de la Pica Morales. I thought for sure Skins would advance — her coming out scene with JJ is so hilarious — but the allure of Sarah Shahi is just too great (#Sharmen, ftw!).
#1. Ellen Morgan – Ellen vs. #9. Carmen de la Pica Morales – The L Word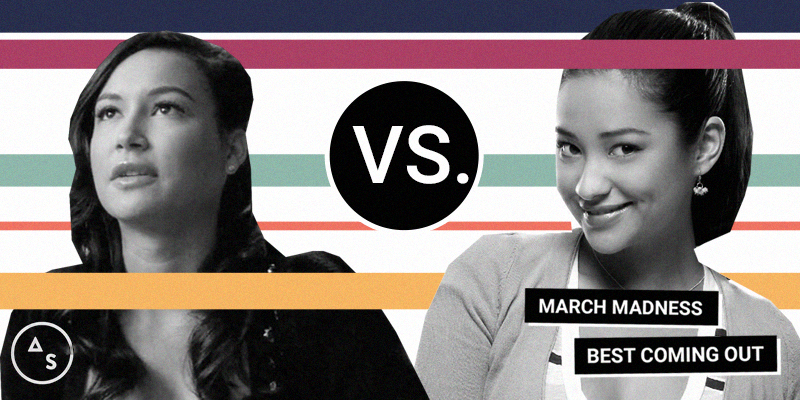 #3 Naomi Campbell – Skins vs. #6. Jessie Sammler – Once and Again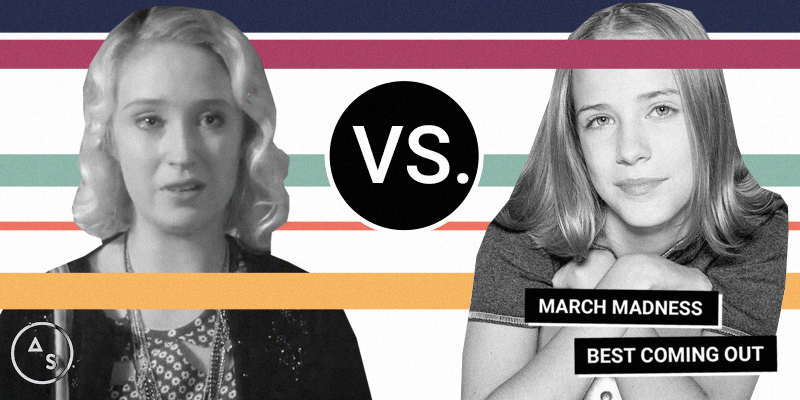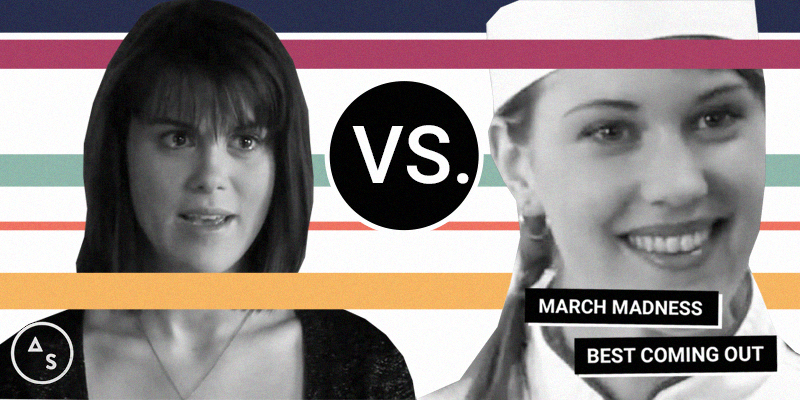 ---
Voters went almost all chalk in the Baby Gays region, advancing all but two of the top seeds on to the next round. The upsets? Atypical's Casey Gardner advancing past All American's Coop and Supergirl's Nia Nal edging out Riverdale's Cheryl Blossom in the #7 vs. #10 match-up. Our closest match-up of the entire first round came in this region: the #8 vs #9 match-up between Catherine Meyer of VEEP and Nomi Segal of grown-ish came down to just five votes!
#1. Elena Alvarez – One Day at a Time vs. #8. Catherine Meyer – VEEP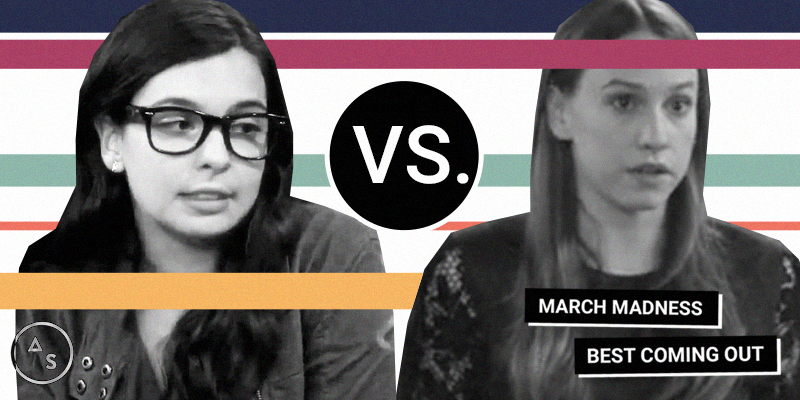 #2. Tess Pearson – This Is Us vs. #10. Nia Nal – Supergirl
#4. Kate Messner – Everything Sucks vs. #5. Willow Rosenberg – Buffy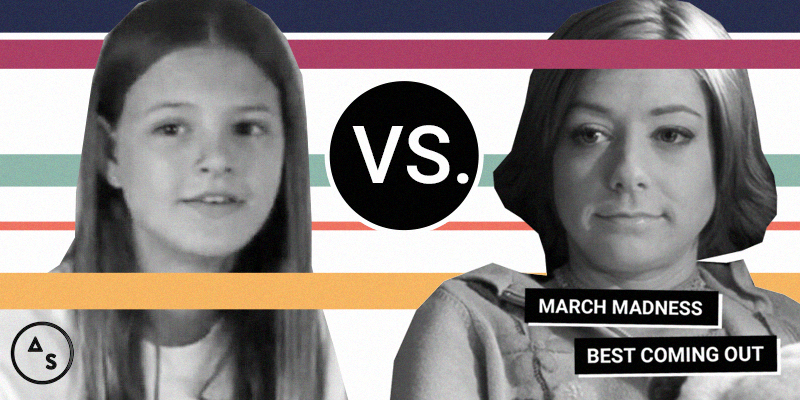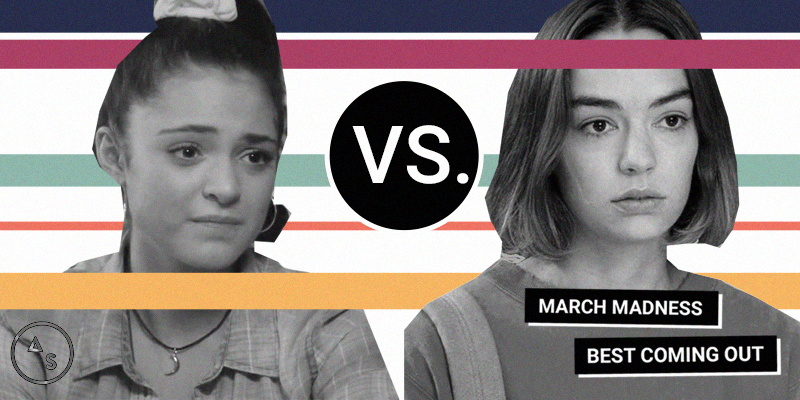 ---
We had similar results in the GROWN region: voters went chalk and advanced almost all of the top seeds to the next round. Much to my chagrin, American daytime television went 0-3 in the first round of our March Madness competition, including a surprise early exit for Mariah Copeland who was ousted by GLOW's Yolanda Rivas. I was a little surprised to see that the contest between Petra Solano and Sara Lance not be more of a battle…ultimately, last year's March Madness runner-up won that contest handily.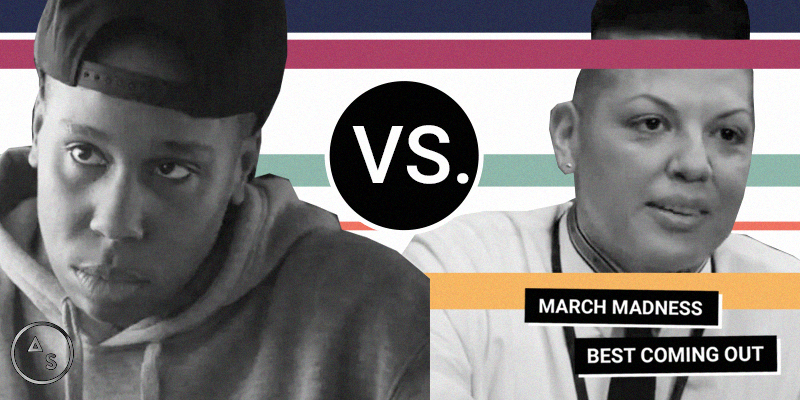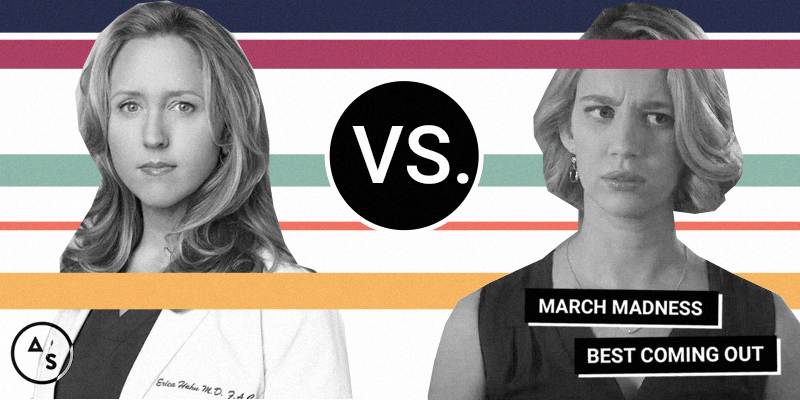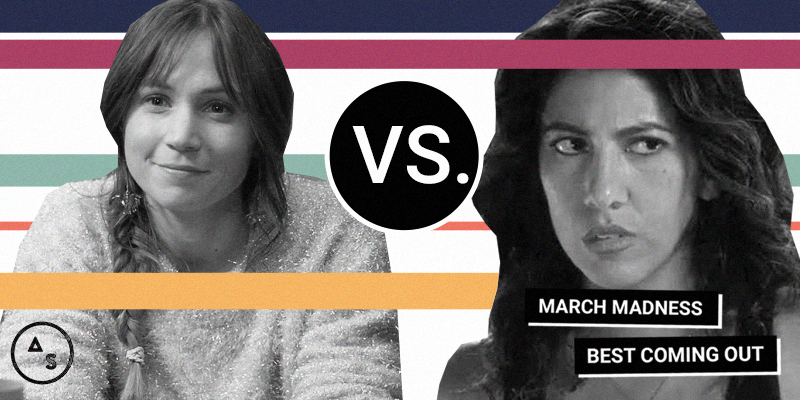 #4. Alex Danvers – Supergirl vs. #12. Yolanda Rivas – G.L.O.W
---
Though the seedings suggested otherwise, I wasn't surprised to see our favorite "wee lesbian," Clare Devlin pull off the lone upset in the International region. She had all the momentum on her side and would've likely upended whoever she faced in the first round. The rest of the International region? All chalk, all the top seeds advanced to the next round.
#1. Mercedes Möller – Perdona nuestros pecados vs. #8. Umang Singh – Four More Shots Please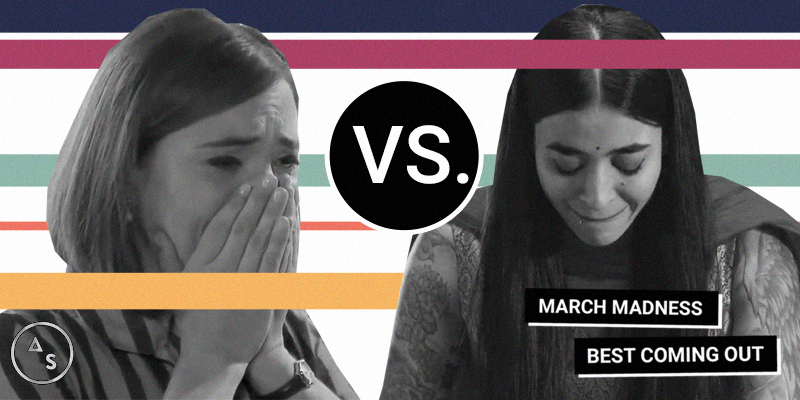 #2. Nasreen Paracha – Ackley Bridge vs. #7 Luisita Gómez – Amar es para siempre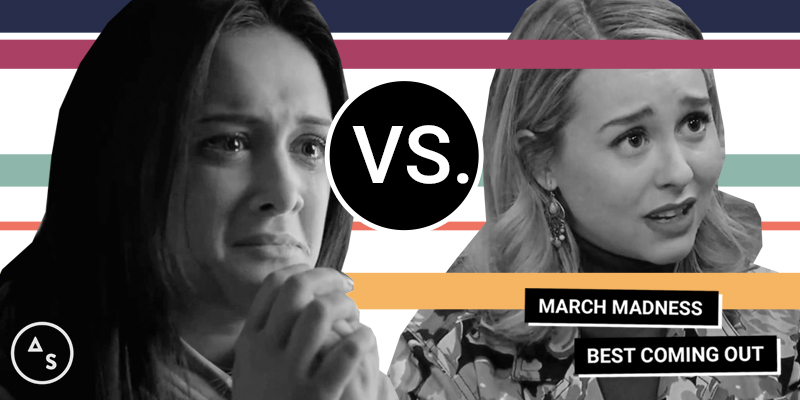 #3. Valentina Carvajal – Amar a Muerte vs. #11. Clare Devlin – Derry Girls
#4. Juliana Valdés – Amar a Muerte vs. #5. Sara Millán (Óscar Ruiz) – Las Chicas Del Cable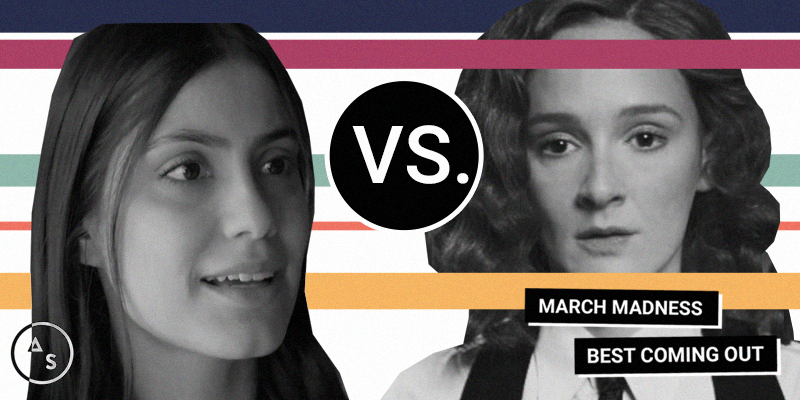 But if you thought the choices in round one were hard, wait until you check out some of the match-ups for round two: Santana vs. Emily Fields? Kate Messner vs. Willow? Erica Hahn vs. Petra? Waverly vs. Rosa? Valentina vs. Clare? It only gets harder from here. If you need a refresher about the remaining shows, or if you want to toss yourself down a rabbit hole of coming out videos, then check out my earlier write-ups: Classics, Baby Gays, GROWN and International.
---
As always, the clock's set: you've got 48 hours to cast your ballot in the second round of March Madness. After that'll we'll tabulate the votes, update the bracket and introduce you to the Sweet 16 on Friday!
Oops! We could not locate your form.