Laneia: I want a pizza. I should never have thought about Sbarro.
Riese: OMG I was just thinking about Sbarro.
Laneia: LIKE OMG BREADSTICKS
Riese: I knew a boy who worked there.
Laneia: Baked Ziti. I was only in it for the Baked Ziti and the breadstick.
I never knew anyone who worked at the food court b/c the malls were 2 hrs away.
Riese: Our Sbarro was across the hall from the movie theater in the mall and one time Kristyna made me walk out of Twister to go to Sbarro "for a minute" and then once we got there refused to go back to the movie. Bad movie, though.
Laneia: That movie was so bad it was good THE FLYING COW.
Riese: Oasis just came on my Pandora
To really bring me back to that time of my life when I ate at Sbarro. And listened to Oasis.
Laneia: !
Riese: SO I START A REVOLUTION FROM MY BED
CAUSE YOU SAID THE BRAINS I HAD WENT TO MY HEAD
Hey!
We should do 'top ten bands we don't listen to anymore but did in the 90s'
Laneia: GOO GOO DOLLS
Riese: YES. Hootie?
Laneia: !!!!!!!!!!!! all caps
Riese: I HATE HOOTIE AND HIS BLOWFISH
Laneia: I can't say Counting Crows b/c I still listen to them.
Riese: Yeah so do I. We should have another list for that.
That's how this happened:
[ETA DISCLAIMER: This list is completely self-indulgent and is not a definitive list reflecting anyone's opinions but our own. When we say "WE," we literally mean "Riese and Laneia." Also, we focused on "rock" bands (not solo artists) but we included The Fugees for no real logical reason besides wanting to talk about The Fugees. Also, if we did pop bands, like Ace of Base, or solo artists, like Jewel, we would be here all night. This is about a certain genre of music (loosely defined as "rock") and also The Fugees. Mmk.]:
Top 15 Bands From the 90s We Used
to Listen To But Don't Anymore
1. Oasis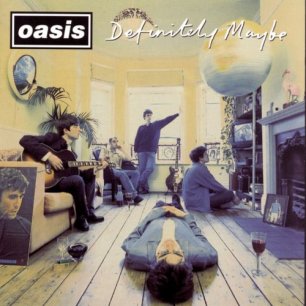 Laneia: I only pretended to be into Oasis and really couldn't figure out what everyone loved so much about them.
Riese: I wrote a screenplay called "High on Life" and Oasis was the whole soundtrack. I went to an Oasis concert with a boy I liked and on the way home had to face the fact that he'd come with me because I had an extra ticket, not b/c he wanted to kiss me. At the concert, they were both drunk and terrible. "Where were you while we were getting high?" is one of life's Big Questions.
2. Goo Goo Dolls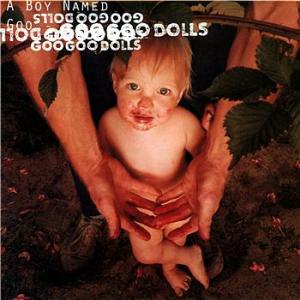 Laneia: Jennifer basically ruined "Name" for me by singing it at top volume every time it came on the radio that summer.
Riese: At the Goo Goo Dolls show at the Ohio State Fair in 1995, my Grandfather fell asleep.
3. Hootie & the Blowfish
Laneia: They came along at a time when my mother and I inexplicably shared a taste in music: just after my Mariah Carey phase and right before the time I would try to sneak out of my bedroom to smoke what I thought was pot but ended up being parsely or possibly oregano.
Riese: In ninth grade, my BFF Becky made a music video using video footage of her and I together and clips of Simba and Nala from The Lion King set to the sweet sounds of "I Only Wanna Be With You." I think she might also be gay now too.
4. Belly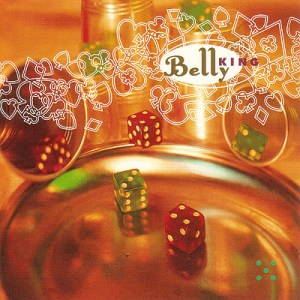 Laneia: I bought King strictly because Belly was on the Tank Girl soundtrack, which was my moral / musical compass for 1995-96. Favorite songs: "Now They'll Sleep" and "The Bees".
5. Lemonheads
Laneia: I wanted to make-out with Evan Dando in a way that I'm sure most of you will relate to. "Alison's Staring to Happen" !!
Riese: GOD I CAN'T EVEN START. Look I could start loving The Lemoheads again any day now. Come on Feel the Lemonheads? COME ON! FEEL THE LEMONHEADS! "I'll Do It Anyway" was the secret gem of the album. GOD I CAN'T.
6. Spin Doctors
Laneia: Always thought it was, "got some mint julep on his jacket" but it's "got some big seal up on his jacket," in case you were wondering.
Riese: My older cousin liked to listen to "2 Princes" and her best friend liked to listen to "The Macarena" and so we switched back and forth from one single to the other for a long drive between Kentucky and Columbus, Ohio. Back and forth. 2 Princes. Macarena. 2 Princes. Macarena. 2 Princes. Macarena. I can keep going, or you can get out of the car.
7. Stone Temple Pilots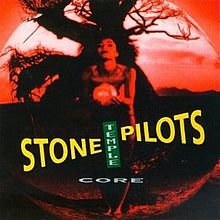 Laneia: I don't know if I've ever listened to Core in its entirety. I feel like that would be a fun thing to do one weekend.
Riese: I know that I knew who these people were at some point. That point has passed. I have some negative feelings about their album design however.
8. Live
Laneia: My older brother was really into Live, so we'd occasionally smoke Marlboro Lights out his bedroom window and discuss the deeper meaning of "Lightning Crashes."
Riese: I was always so annoyed that their name was "Live." It's so fucking confusing. "I'm gonna go see Live, LIVE!" hahahahahaha! Whatever suck it, live/Live. Lightning Crashes, Life Live Love Living Live Live Liveylive.
9. Offspring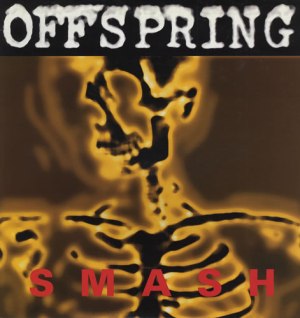 Laneia: Smash was what I cleaned my room to on Saturdays!
Riese: Smash was what I listened to before school on weekdays!
10. Blues Traveler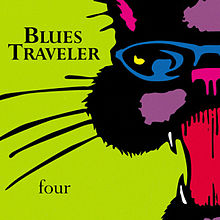 Laneia: Another band my mother and I could sing along with on our way to the mall and high school football games. Yep, we were those people.
Riese: At the Maccabi Games in suburban Illinois in the early 90's, I danced with a boy (OK NEXT TO A BOY) who knew all the words to Blues Traveler's "Run-Around" which was really impressive to me. I don't know. I was thirteen what does anybody know.
11. Bush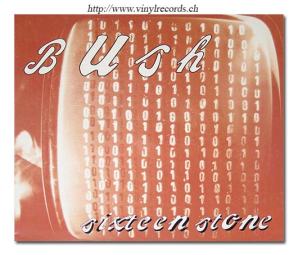 Laneia: Sixteen Stone was a big fucking deal. I don't know why, but it was.
Riese: That guy was one of the guys that everyone had a crush on but like — Bush? God, the 90s were like a heartland of Dumb Band Names. Chumbawumba. Goo Goo Dolls. Bush. It was like after the Red Hot Chilli Peppers (great band name) everyone else just stopped trying.
12. Crash Test Dummies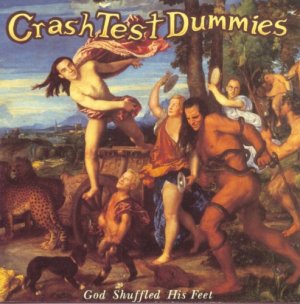 Laneia: Most of my friends and I were fairly confused by this band, but we could sing along, and sometimes that's all that matters.
Riese: My Dad used to spend entire days only speaking to my brother and I in altered-CTD-verse… Once, there was this girl who wanted macaroni and cheese for dinner…
13. Blind Melon
Laneia: I NEED TO TALK TO YOU ABOUT WHEN THEY COVERED "THREE" FOR THE SCHOOLHOUSE ROCK ROCKS CD. Pivotal moment in my life. PIVOTAL LIFE MOMENT. HOLY FUCK.
Riese: That girl in the bee costume for the No Rain video. You are RAD.
14. 10,000 Maniacs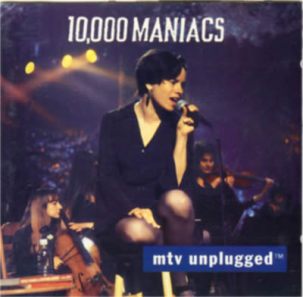 Laneia: Really only knew of the band via their MTV Unplugged album, which I think makes me a 'poseur,' possibly? Don't care.
Riese: Given the choice of angry ladies with aggressive/crazy-sounding lady-plural-nouns in their band names, I prefer the Violent Femmes.
15. Matchbox Twenty

Laneia: Yourself or Someone Like You is still one of my favorite album titles ever.
Riese: I liked one song they did. One. It wasn't even in the nineties. So is it relevant. Do you care. Okay, it was "Bright Lights."


Next:
10 Bands We Still Listen To.
10 Bands Who Peaked in the 90s
Who's 90s Albums We Still Listen To
"August and Everything After" is a good CD for the months following August in the midwest. We suggest Anna Begins. I made my first power-point presentation about our hometown using the song "Round Here" to provide atmospheric weight.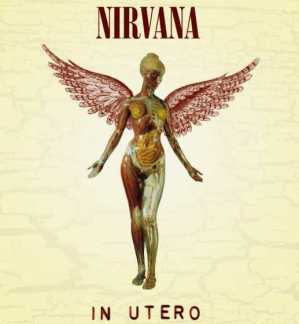 The suicide of Kurt Cobain was basically the worst thing to happen to our generation until 9-11. Since then it's basically all been downhill. Heart-Shaped Box and All Apologies are In Utero's best-known/best tracks and, and the MTV Unplugged album is surprisingly perfect. Kurt Cobain's songs are about being depressed and wanting to die. But he was so honest about wanting to die, it made the rest of us NOT want to die. And then he died.

If you can hear "I Will Survive" and not want to dance your fucking face off, then I pity you and I pity those ears you've got hanging off the sides of your head. This album is the faux-aggro playful punchy side of the mid-90s. Sublime and Sugar Ray tried to do something similar, both failed.


"I hurt myself today, to see if I still feel" —> one of the best lines ever. This album is the epitome of 90's Grunge-Induced Depressive Disorder. You're smoking cigarettes in the bathroom and crying and writing lots of swear words in your diary about how much you hate your parents and loved The Crow.


5. Pearl Jam, Vitalogy (1994) and Vs. (1993)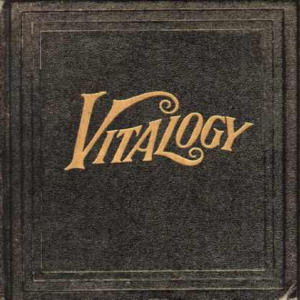 Remember when they won a ton of MTV Music Video Awards for that song "Jeremy" and it was about suicide? That was a weird year.

6. The Fugees, (The Score, 1996)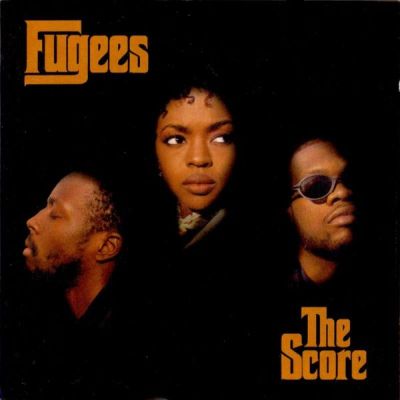 If you don't like this album, then you're an idiot.

7. Smashing Pumpkins (Siamese Dream, 1993)
My friend Lorn had drunk Mormon parents who slept through the parties we'd hold in her basement with stolen liquor-cabinet alcohol and this one time Loren told us that her sister had hooked up with James Iha. Or maybe it was Billy Corgan. Whatever. They did it. Just saying.


Dave Matthews Band went to hell in a handbasket circa Y2K, releasing that terrible black-and-white album — Everyday? — at the peak of their popularity (or perhaps more accurately at the peak of my collegiate experience). They released some promising tracks on Busted Stuff a few years later but really, 90's Dave is the only way you are ever going to defend your affection for Dave. Remember the stoner down the hall with the DMB poster over his bed? Don't think about that guy anymore. Just listen to Satellite. YOU GUYS, CRASH. Proudest Monkey. #41. Under the Table and Dreaming, Crash, SAY GOODBYE? Tonight we'll be lovers then tomorrow go back to being friends? No wonder college kids ate this shit up.


For starters, the Cranberries were on the Empire Records soundtrack, because all good 90s bands were on one of the following soundtracks: Clueless, Empire Records, Romeo & Juliet, Reality Bites, Singles.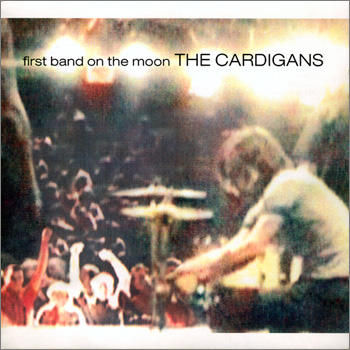 This is one of those albums you bought for "Lovefool" and then found out all the other tracks were way better, and the Cardigans are actually still making good music. So.


11. Radiohead – OK Computer (1997) & The Bends (1995)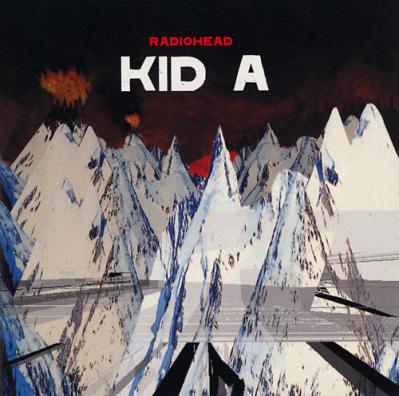 I didn't start listening to Radiohead until the mid-00s, but I believe most of the music I presently enjoy by Radiohead is from the 90s like Karma Police. Fake Plastic Trees gets two bonus points for being on the Clueless Soundtrack.


These are our  personal opinions. If you disagree, you should totally say something really mean about it, like try to make me sound like I just stole something from you, maybe even your soul. Caps, exclamation points, the full anger of your day: I want it. Give it to me. I can take it, 'cause I just had listened to Fu-gee-La and I feel real good about it.
Pages: 1 2See entire article on one page