If you're celebrating #HotGaySummer by having lots of queer sex, you probably have a "Hookup Preparednesswp_postskit with safer sex supplies, sex toys, and lube. Simply having these items on hand shows your partners that you care — but if you want to look extra put-together for your next hookup, it's time to upgrade your lube dispenser.
Here are five lube dispensers that will show the queer babes exactly how prepped (and bougie) you are.
---
A Fancy Soap Dispenser (prices vary)

If you're a regular lube-user during solo or partnered sexy time, you've probably lost a bottle under the sheets at some point — that can be annoying and messy. Storing lube in a steel soap dispenser on your bedside table can ensure easy access. Plus, it looks classy at a low price point. This Metal Soap Pump ($10) goes with all kinds of decor. Make sure the internal tubing of your soap dispenser is safe to use with the type of lube you're using — silicone lube can damage silicone tubing, so those two things shouldn't mix. And don't forget to keep your dispenser in a cool, dry place to prevent lube clumps from clogging the pump!
---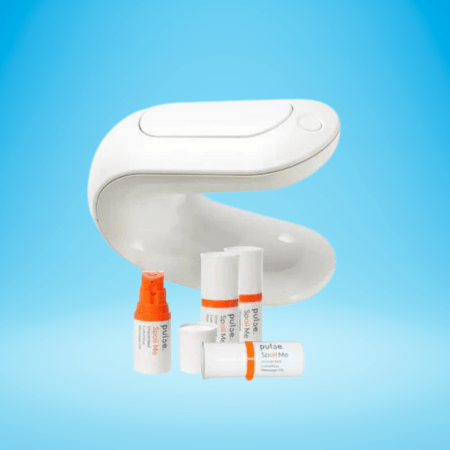 If you're feeling extra bougie and despise the feeling of cold lube on your bits, invest in the PULSE Personal Lube Dispenser, which warms up your lube and dispenses it directly into your hand. This is ideal for folks with limited hand strength and mobility and folks who just don't want to fumble with a bottle in the heat of the moment.
---
A Mug Warmer (prices vary)

If you want toasty lube on a budget, buy yourself a mug warmer like this one ($14.29) — or, if you're extra saucy, a gravy warmer (lube is the gravy of sex, is it not?). Pour a little lube into a cute mug and place it on your warmer before getting down — then pour the lube into your palm for some warm and cozy slipping and sliding. Just make sure you test the temperature on your wrist before heating up anybody's bits, and dispose of any leftover lube between sex sessions.
---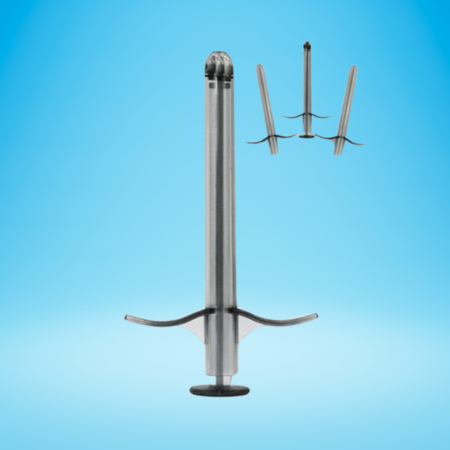 Are you planning to engage in some deep penetration? Disposable lube shooters allow you to slingshot lube deep inside hard-to-reach places and minimize mess. They don't look especially fancy, but having a useful gadget on hand will help you score Queer Scout points.
---
Lube Packets (prices vary)

Different toys and bodies require different types of lube — and some folks have skin allergies that limit their options. Collecting lube packets is a low-cost way to ensure variety. Plus, packets are a perfect lube dispenser option for on-the-go gays. You can buy packets individually or opt for the Sliquid Lube Cube Sampler ($12.95), which offers a variety of silicone and water-based lubes. Sliquid even offers sugar-free flavored options that are safe for vaginal use!
---
Do you store your lube in something special? Tell us about it in the comments and stay slippery all summer long!