feature image via The Pop Hub
---
Our gal pal true love Kristen Stewart's recent comments to The Daily Beast about the validity of mental health diagnoses and treatment rubbed a lot of fans the wrong way — and her comments are especially unfortunate considering the disproportionate numbers of LGBT folks who have some kind of psychiatric diagnoses. Like uh, most of the people who work here! And the women on this list.
---
Ruby Rose, Actress / DJ / Model
Ruby Rose, who has bipolar disorder and is a survivor of sexual abuse, attempted suicide at the age of 12 and, in 2013, announced on twitter that "it is with great sadness that despite everything I have tried in the short time I was given, I am still losing my battle with depression," before canceling tour dates and taking time off to get healthy. "Being honest about being bullied in school and my bipolar was not so much of a 'do I or don't I?'," she said, "it was waiting for the right time. Even before I knew what making a mark on the world meant, I knew I wanted to make a difference." She's an ambassador for digital health platform Headspace, which focuses on mindfulness and meditation, and copes by staying sober and taking medication, admitting "Sometimes you take it for so many years and then it doesn't work and you've got to find a new one – and that period is a really crazy period."
---
Lambert's recent single "Secrets" starts out with the singer coming out as bipolar — a decision she made during one of her "funnest nights ever." She told DAME magazine that being open about it felt freeing, noting that "we talk about bipolar disorders, or mental disorders in general, usually in a negative light, like Oh, she has bipolar disorder, she went to the mental hospital, or something. But we don't often talk about functioning people who are successful that have bipolar disorder." She's also spoken openly about being a survivor of physical and sexual abuse, hoping her willingness to talk about trauma can be used for "a tool rather than sympathy."
---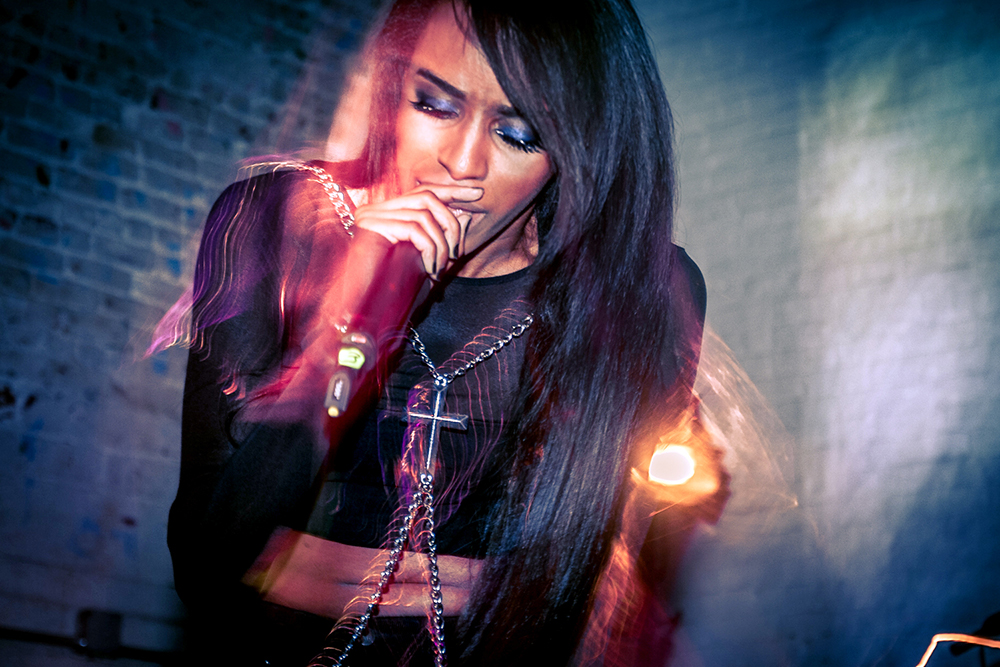 "Mental health problems are like a stain, once they happen in your life you're scarred by it forever," pansexual rapper Angel Haze wrote in their Vice magazine column. "You have to wake up every single day and make the decision to be better, and that's not easy." Haze was raised in a cult-like religion and is a survivor of sexual abuse and an eating disorder. Haze is open about suffering from depression and the loneliness of not feeling like they have a family, but says they're doing much better these days. Haze doesn't hold back from addressing depression and suicide in their music.
---
McNichol was a wildly famous young actress just getting started in her career when she walked off the set of a movie under mysterious circumstances. It turns out that the stress of fame and the industry was too much for her to handle on top of her recently diagnosed bipolar disorder, especially during a time when not much was known about the condition. Eventually, McNichol decided that acting just wasn't her passion anymore and has led a relatively private life ever since, aside from a brief return to the spotlight when she came out in 2012.
---
Heather Matarazzo, Actress
Actress Heather Matarazzo has worked with the advocacy project Half of Us and The Mental Health on Campus conference, sharing the story of her personal struggles with low self-image and depression.
---
The crippling lack of self-esteem and sadness that haunted her childhood resurfaced after the release of her first album, when she fell into a depression — further complicated by the daily oppressions she experienced as a black bisexual woman. The pressure she was under while recording her album in 1993 drove her to a drug addiction, and she credits her son with giving her the strength to get past it. Despite her desire to leave the industry in the '90s, she is still going strong, recording and touring today.
---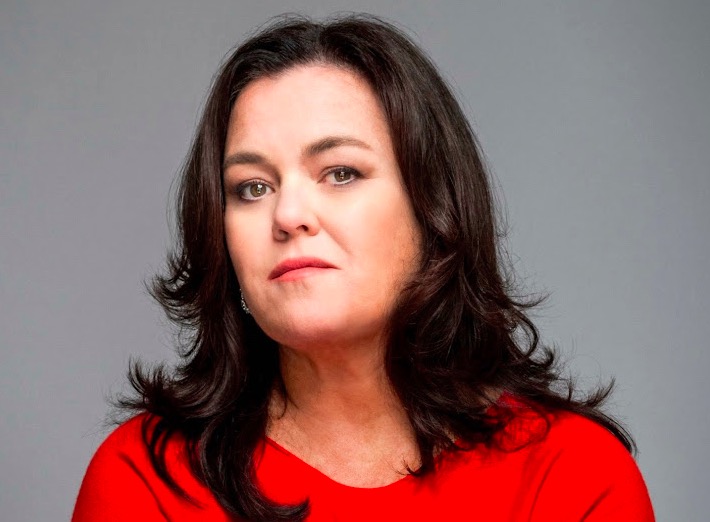 Rosie has been very open about her lifelong struggle with major depressive disorder as well as the profound grief she suffered after her mother's death when Rosie was only 11. Depression runs in Rosie's family and her Aunt once attempted suicide before recovering with lithium. She first sought treatment for depression in 1999, and in doing so has employed methods including yoga, giving up alcohol, medication (including Prozac and Effexor), therapy, and, apparently, "inversion therapy" — hanging upside down for 15 to 30 minutes a day.
---
During her senior year of college, Walker learned she was pregnant, and considered suicide before eventually getting an abortion — an experience that led her to another depressive episode. She published her first short story, "To Hell With Dying," while recovering. She discovered meditation as a coping mechanism after her emotionally exhausting divorce.
---
Laura Jane Grace spent much of her life struggling with depression and feeling isolated, and those themes are abundant in her punk band Against Me!'s album "Transgender Dysphoria Blues." Grace told Grantland, "Dealing with depression is really what a lot of that's about. On the surface level, the album may be transgender-themed, but underneath it, there are those universal themes — alienation, depression, not being happy — that I think that everybody can really identify with." Although coming out as transgender had a radical impact on Grace's mental well-being, she's open about the fact that it wasn't a "cure-all." (However, she's also found getting tattoos to be therapeutic for her.)
---
The outspoken comedian and actress has been through a whole lot — including depression, alcoholism, anorexia, and drug addiction. In 2001, she appeared on the cover of Rosie magazine for a story entitled "The Faces of Depression." Cho has also recently come out as a survivor of sexual abuse — an issue she's addressing head-on in her new song "I Want To Kill My Rapist." Music, humor and advocacy have been transformative coping mechanisms for Cho, who considers no topic off-limits.
---
Resources: