It's the most consumerist time of the year! And, as we do every year, we are here to bless you with holiday cheer while you eat leftover mashed potatoes, consider the futility of life, and then surrender to the conflicted joy you feel about getting a good deal. Plus, everything you buy through our affiliate links gives us a kickback, because why give money to retailers when you could give money to retailers who give money to us.
Also, here's our link to Amazon and here's our link to Etsy I have a feeling you might be checking those websites out today.
---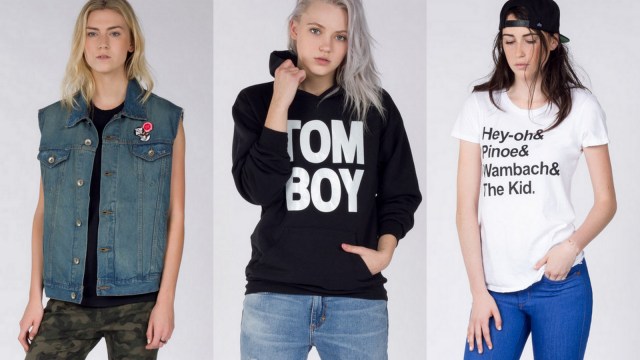 The Portland Denim Vest $41.60 (from $52), The Night Life Tomboy Hoodie – $56 (from $70), Squad Tee – $38.40 (from $48), 
Wildfang's offering 20% off site-wide on Black Friday and Cyber Monday — plus you'll get a $20 gift card with every order. This could be the moment that you let yourself or a close friend or family member finally get that floral WILD snap-back or the Foxfire Pocket Knife Necklace of your dreams.
---
2. The Gap – These Cozy Jogger Pants for $19.97
The Gap is offering 50% off your entire purchase until Saturday, November 28th.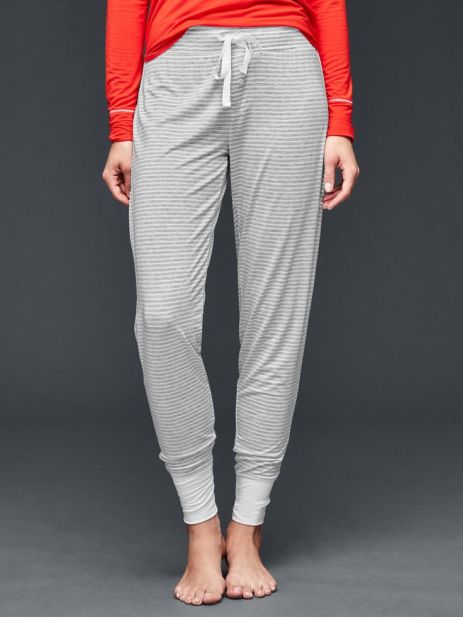 ---
Now that I'm back in the Midwest, I'm all about that Eddie Bauer Life.  Eddie Bauer is also offering 30% off everything all day with the code "SNOWBALL." These blankets are light and also warm and come tied in a ribbon to give as a gift to any friend or family member whose house you sometimes sleep in and wish they had a blanket like this for you to wrap yourself up in like a burrito.
---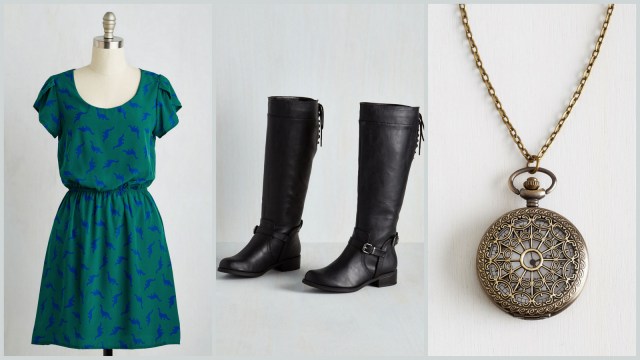 Dino My Gosh Dress – $35.99 (from $59.99), Steadfast Style Boots in Black – $32.99 (from $54.99), Turn Back Time Necklace – $14.99 (from $24.99).
---
This is your big chance to figure out if perfect pores, sexy lids and perfect hair days are truly possible!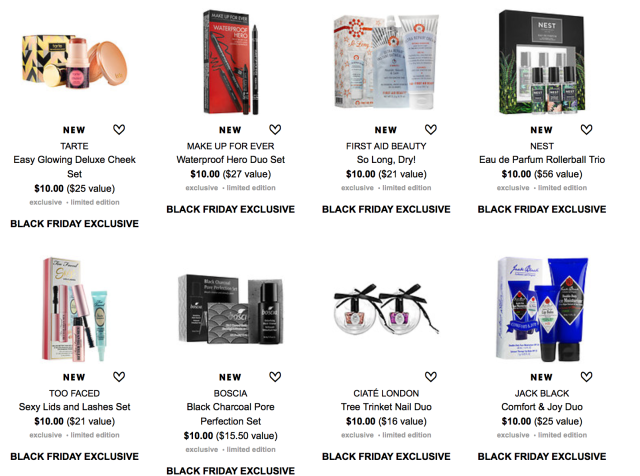 ---
Uniqlo's got tons of Under $50 and you get free shipping and you can take another $15 off orders of $100 or more with code "DEALS."
Slim Fit Oxford Shirts – $14.90 (from $29.90), Women's Ultra Light Down Hooded Jacket – $49.90 (from $79.90), Women's Heat-Tech Jeans – $39.90 (from $49.90).
---
7. ThinkGeek – Harry Potter House Sweatpants – $14.99
ThinkGeek has 40% off 75 Amazing Gifts and they really are pretty amazing. If you or someone you love likes Star Wars, Dr. Who, Star Trek, unicorns or adorable hooded Unicorn Bathrobes, you are in LUCK, my friend.
---
It comes delivered to your door 99% assembled! Public Bikes are the cutest ever.
---
Basic Cotton Computer Backpack – $34.80 (from $58), Trekker Eco-Constellation Thermal Top – $39.40 (from $64), Knockout suit Hoodie & Pants 2-Pack Bundle – $58.8 (from $98)
---
Indie food from indie makers, 100% worth it!

---
In celebration of Black Friday, Small Business Saturday AND Cyber Monday, we're offering 20% off everything in our brand new store! Your Gal Pal Sweaters, Scissoring Sweatshirts, Lazy Femme Tees, the first three issues of our 'zine series (yes, OMG I'm Gay is back in stock!), totes, boxer-briefs, flasks, pencil cases and so much more!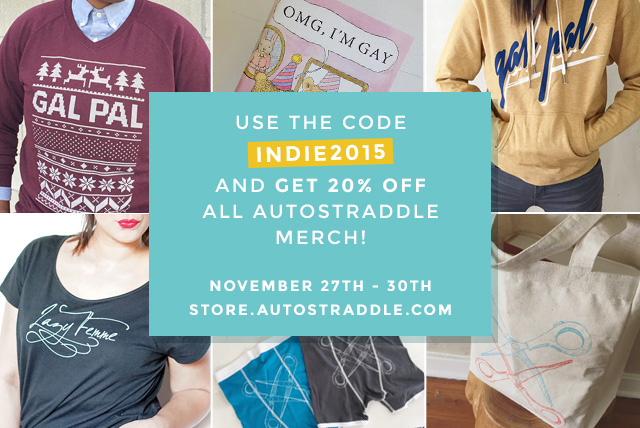 ---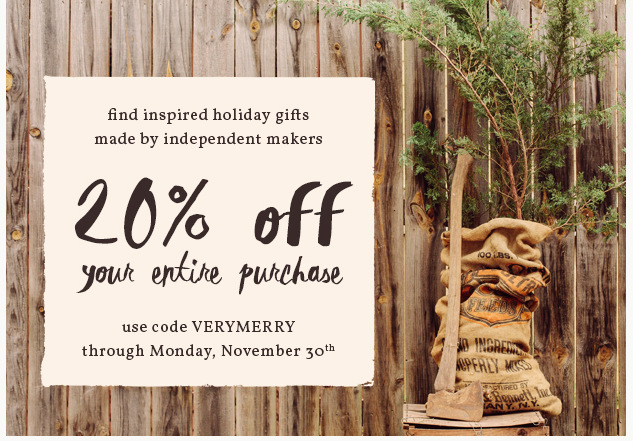 ---
Also: