If you live in Los Angeles, you should be familiar with Fubar. It's where we had a calendar girl party, it's seen other lezzie parties come and go, and now it finds itself the esteemed homebase of the newest, flyest, Autostraddliest party in Los Angeles: Faggity Fridays.
Julie Goldman and Brandy Howard are hosting this monthly party that falls on the first Friday of every month. Brandy will be playing all the jams as DJ Sexo Pharmacia. But don't get it twisted. She doesn't take requests. She's not that kind of DJ. If you've ever wanted to party with Julie and Brandy, then now is your chance. They're not your usual party hosts, which you probably could have guessed. Faggity Fridays is the official after party for the Mikey and Teddy Comedy Hour.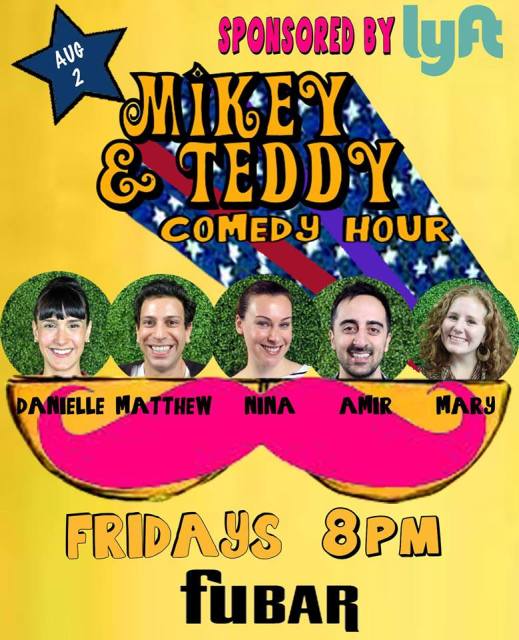 So to reiterate, Friday August 2nd from 10pm-2am this Friday (and the first Friday of every month) at Fubar! No cover, no excuses.