Welcome to You Need Help! Where you seek advice and we try our very best to give it.
This has traditionally been done by way of individual Formspring accounts, Autostraddle's Tumblr and a Formspring Friday column, which has all been very fun and insightful. But, because Formspring has a character limit and we're wildly optimistic w/r/t our time-management skills, we thought we'd go one further and let you use our ASS private messaging to share advice-related feelings, too.
For more info on sending in questions, see the bottom of this post. Let's get down to bossing people around on the internet! Today we help you deal with an abusive relationship.

This was a tough question to answer, and I'm sure I didn't say all the right things or half of the things that needed to be said. I encourage any of you with words of wisdom to share them in the comments. (-riese)
***
"Women run away because they must. I ran because if I had not, I would've died. No one told me that you take your world with you, that running becomes a habit, that the secret to running is to know why you run and where you are going — and to leave behind the reason you run."
– Dorothy Allison
Question:
My girlfriend has been repeatedly abusing me: emotionally, verbally, and physically. We've been dating for a year and a half. I'm scared and I'm scarred and more than once I've tried killing myself. I don't know how to recover from this. I suggested that we both go to counseling but she refuses. I really need help, here. Things have gotten really bad. Once incident already landed me in the hospital and police reports were filed (but I didn't file charges against her). I love her, I really do… but one of these days, I really just might end up dead.
Answer:
It's suffocating, isn't it? The fighting and self-destruction? Sometimes I'd be sitting on the subway, listening to Ave Maria in my ghosty mosque of pain, and I'd look at the other passengers and think, they're probably thinking about real life. Like about dinner, overdraft fees, what they'll watch on Netflix, phone calls they need to return. They're having lives, actual lives!  Not me, though. I'd already been evacuated from the captain's seat of my life by a pirate disguised as my girlfriend. She could steer and I'd just hang out on the back deck, scared and crying in the unbearable sunshine. I felt like a dead person stuck inside the shell of a living person; slack and bruised. And to think it all began with me falling in love.
I tried to remember what it was like when my phone ringing or a text message didn't make my stomach lurch and my body tense with fear, when that noise just meant I owed Visa some money or a friend wanted to have lunch. What it was like to be alive. To want to be alive. I don't know if you still remember this — but life, even when it sucks, doesn't kill you like this girl is killing you.
I am so sorry that this is happening to you. I am so sorry that you're going through this.  You deserve to be with someone who tells you every day how beautiful and special and smart and unique and worth it you are every day. Not someone who berates you and hits you.
You're right that you both need counseling, but not together, and not because this relationship needs fixing, but because ending it is going to be hard and you have to end it. Until then life will be a thing that's happening TO you, not something you're actively a part of. I'd recommend starting the hunt for a therapist/counselor for you immediately. Leaving might feel like resisting a magnetic force. But a girlfriend is supposed to help you through tough times, not cause them.
There's a misconception that women don't hit other women and that is bullshit. Sometimes it's extra-hard because you might worry that anyone already judging your sexuality will be like SEE?!!! Well, that's also bullshit. This situation isn't about politics, this is about getting your life back.
I don't know the specifics of your situation, where you live, how old you are or the 100 things you surely love about her, or how she apologizes or about how it gets harder and harder to leave because well, you've toughed it out this long and it didn't make sense to quit when you're behind. But none of that matters. Physical abuse is inexcusable. Sending you to the hospital is inexcusable. Emotional abuse is also inexcusable, and those scars can last a long time. They can impact the rest of your life and all your future relationships. So you want to minimize the scarring, you know?
I was afraid of what would happen when I tried to leave my situation, and honestly my absolute worst fears of what might happen were met, and then some. I recently saw this happen to another close friend trying to leave an unhealthy situation — where the fallout was uglier than the nightmares she'd prepared for. Not that your experience is just like hers or mine, yours is yours and yours alone, but still I need you to trust me when I tell you that you should not handle this alone. I don't know what would have happened to me if my screaming hadn't finally woken up my roommate.
* What's your support system like right now? Do your parents/friends/siblings know how she treats you? You need to tap into that now. You need to be honest with as many of them as you can, because you'll need them!
* Although in most circumstances this is considered tacky, in this situation I'd suggest having another human literally with you in the room when you break up with her. It'll both temper her comfort level with acting crazy and it will protect you physically.  Ideally someone strong.
* Call your cell phone company and block her from calling you, or change your number.
* I'd really recommend you completely shut out any of her attempts at communication post-breakup. If for some reason that doesn't happen and she reaches out to threaten to hurt herself or you, get in touch with whichever friend/family member of hers you're closest to and put them on her case. If you can't do that, call the police or the hospital.
* If pressing charges is a possibility, then be sure to keep records/save voicemails/emails. You'll need them.
* Surround yourself with other people as much as possible until you feel safe, to protect and distract you. If at all possible, this'd be a good time to get out of town with friends/family. Maybe a place where your phone doesn't work.
* Check out this website for resources on dealing with domestic abuse: The Hotline and please please please read these checklists on how to leave.
You'll come out of this independent, self-aware, and free. You will one day feel light, like your lungs are filled with birds and you're steering your own ship. You deserve to always feel that way, even when you're in a relationship.
You have love and you have support and I think that probably there will be a lot of people reading who have been through what you're going through and can give you more advice.
"Two or three things I know, two or three things I know for sure, and one of them is that if we are not beautiful to each other, we cannot know beauty in any form." 
– Dorothy Allison
Love,
Riese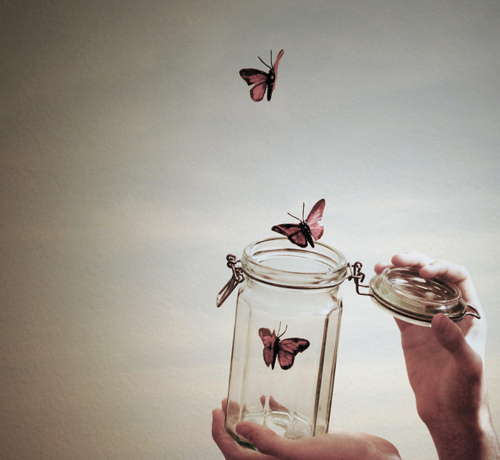 To send your question via ASS personal messaging, choose an editor: Riese | Laneia | Rachel
Or ask any team member you'd like: Meet the Team
*If messaging is down, email us! There are so many options, you guys! You could send carrier pigeons!*
For 100% anonymity, contact us through Formspring:  Riese | Laneia | Rachel
Please keep your questions to around, at most, 100 words. Due to the high volume of questions and feelings, not every question or feeling will be answered or published on Autostraddle. We hope you know that we love you regardless.