feature image via shutterstock.com
Welcome to You Need Help! Where you've got a problem and yo, we solve it. Or we at least try.
---
Q: What's a good gift for your new gal pal when you're really broke?
A: Oh, what a fun problem to have! You think someone is cute, and they think you're cute, and you want to make them happy but preferably without being an awkward overeager weirdo. I feel you. Maybe it's your new gal pal's birthday, maybe they're really into fall, maybe you want to give them a gift for no reason at all. Regardless, it's a new enough relationship or flirtation or whatever other cute configuration of humans that you have to make sure your gift doesn't seem extravagant, but that demonstrates a great deal of thought and personal attention.
It's hard to give specific advice without knowing what your gal pal is into, but let's dream about it.
Books
There's that old meme about buying someone a book at a bookstore instead of a drink at a bar, and I don't know where people are buying $17 drinks (NYC is a myth, etc), but I'm really into the principle of this idea.
You could get your new gal pal a queer book, like Maggie Nelson's The Argonauts — read Ali's wonderful Q&A with the author if you haven't already realized this is one of the best books of the year.
You could get them some fiction. Offer them a challenging author who enraptures you and share a world with them. If I were in your position right this minute, I would buy my person On Beauty by Zadie Smith and then take them out to coffee so we could crawl inside its language and ideas together and wander for a while.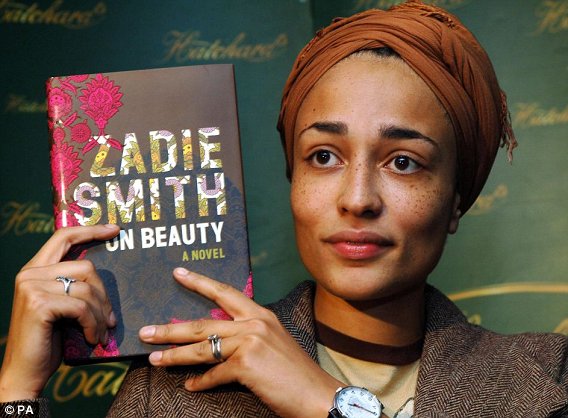 Or, if you really want to seal the deal, buy your gal some poetry. Whether it's the chapbook of a local poet, Pablo Neruda's Twenty Love Poems and a Song of Despair or something really gay like Eileen Myles, nothing says "I love how I can't breathe when I'm around you" like giving someone poems.
Cute Queer Shit
It is impossible to go wrong with a gift that reminds your new pal just how much fun you have being really gay together. May I please direct you to the Autostraddle merchandise store?
You could also get them a kickass Sally Ride patch, a male tears mug or some radical queer art like that of Favianna Rodriguez.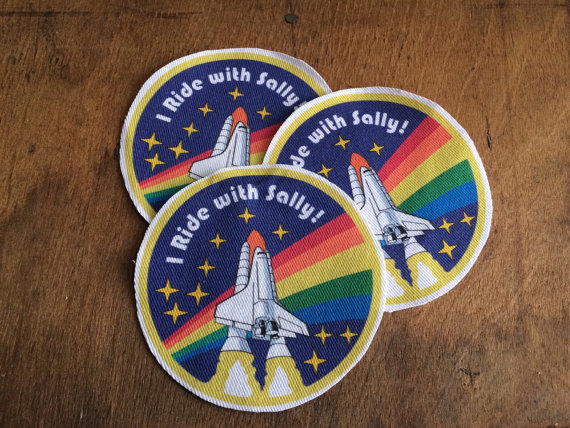 Experiential Gifts
Sometimes with a new partner, your best gift is to go out into the world and do something awesome together. I wrote recently about how to have a great first date, which can easily apply to 5th or 10th or 20th dates. Take your date to a concert, a museum or for a fancy picnic in the park. You get to show them how much you care AND spend quality time together. And the risk of the gift seeming like *too much* is low, because you're spending the same amount of money on yourself as on your date. In this category I will also add cheesy, adorable things like making your date a craft, writing them a poem or singing them a song on your acoustic guitar while they try not to cry over how cute and perfect you are.
What kinds of gifts do you like to buy for or receive from new partners? What makes you swoon? Tell us about it in the comments!