"Which iconic sci-fi sex symbol with a history of bad relationships has gone lesbian? The once red-hot actress' life is usually an open book, so it's no wonder she's telling friends that she's ready to come out!"
As you know, Blind Gossip is always totally true and reliable, and this particular story seems EXTRA TRUE because it's so oddly specific.  Also, this piece of Blind Gossip is extra EXTRA special for its perpetuation of the idea that a "history of bad relationships" would inspire one to "go lesbian." How exactly does one "go lesbian"? Does it involve an alternative lifestyle haircut? I feel like it involves an alternative lifestyle haircut. Regardless, the mystery woman is in for quite a surprise if she thinks lesbians and Bad Relationships are mutually exclusive.
So, who could it be? It'd be fan-fucking-tastic if it was Katee Sackhoff, Carrie-Ann Moss, Jennifer Garner, Sarah Michelle Geller, Jane Fonda or Sigourney Weaver but the odds are radically out of our favor with respect to those ladies.
So, here's our best guesses — and just for the record our money's on Kelly LeBrock.
Carrie Fisher
+ Sci-Fi Sex Symbol: Princess Leia in Star Wars
+ Open Book: Fisher writes a lot of memoirs!
+ History of bad relationships: Briefly engaged to Dan Aykroyd, but then got back together with Paul Simon. They divorced in 1983. Her second husband, Bryan Lourd, turned out to be gay.
However:
A few months back, from an interview in The Advocate:
In the September 2009 issue of Out, you participated in its monthly Can I Be Blunt? column by sharing 10 things that gay men should know about straight women. One of those things was, "We don't really care that John Travolta is gay." I know you and Travolta go way back, so let's get really blunt here: Does his legal team have any business demanding Gawker remove a recent post suggesting that he's given blow jobs?
Wow! I mean, my feeling about John has always been that we know and we don't care. Look, I'm sorry that he's uncomfortable with it, and that's all I can say. It only draws more attention to it when you make that kind of legal fuss. Just leave it be.
Would she really speak openly like that about John Travolta while keeping her own sexuality a secret? Carrie Fisher is relatively legendary for her tendency to spill-all, after all, this would be highly out of character.
+
Jeri Ryan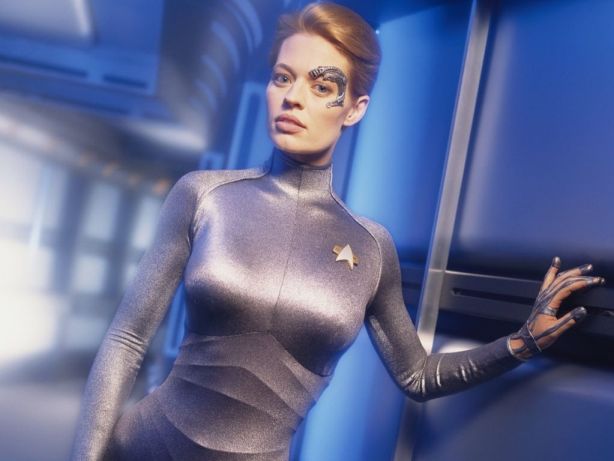 + Sci-Fi Sex Symbol – Borg Seven of Nine in Star Trek: Voyager and a regular role on Dark Skies
+ History of bad relationships: Married Jack Ryan and they had a child together. They eventually divorced and Jeri accused Jack of "asking her to perform sexual acts with him in public, and in sex clubs in New York, New Orleans, and Paris."
However:
+ Ryan Married French chef Christophe Émé in 2007, the couple had a daughter in 2008.
+
Kelly LeBrock
(our pick!)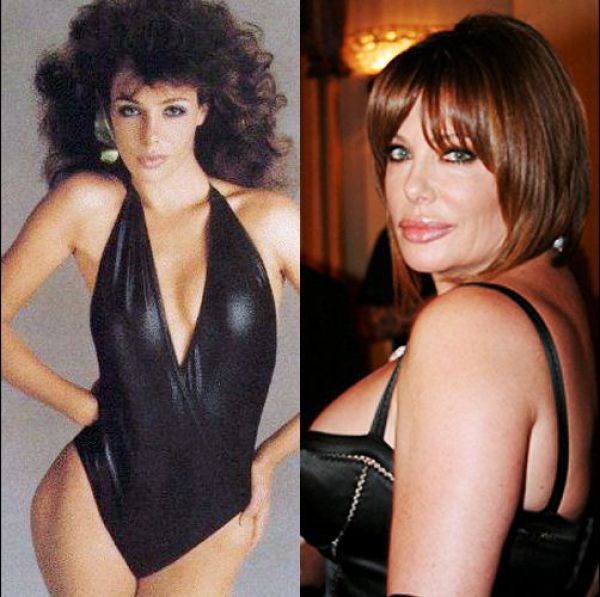 + Sci-Fi Sex Symbol: Charlotte in Weird Science
+ History of bad relationships: Married Victor Drai in 1984, divorced in 1986. Married action star Steven Seagal for nine years and divorced, she says he kept a sex slave in the basement.
+ Open Book: Is currently writing a tell-all bio which promises to reveal lots of secrets about her marriage to Steven Seagal.
+ Once Red-Hot: Her first film was "The Woman in Red," her career has died off as of late though she recently appeared on Celebrity Fit Club and Hell's Kitchen.
+
Linda Hamilton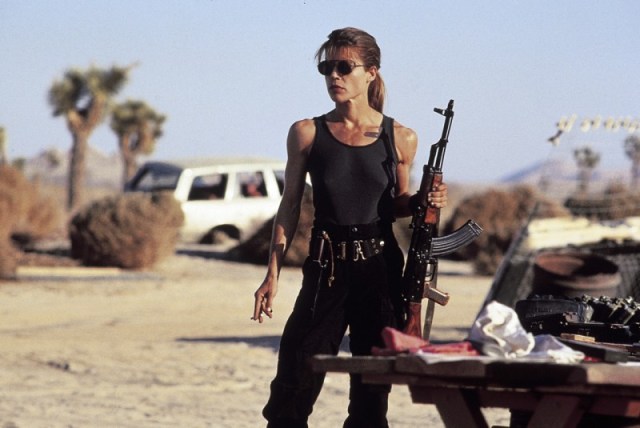 + Sci-Fi Sex Symbol – Sarah Connor (The Terminator)
+ History of bad relationships/Open Book: has been married and divorced twice, once to James Cameron, who she says has a "Titanic-sized ego"


+
Gillian Anderson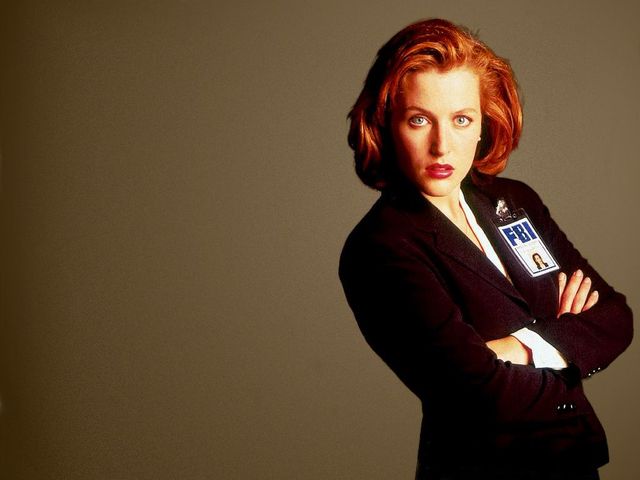 + Scully probably made you gay
+ Sci-Fi Sex Symbol : Scully on X-Files
+ Red Hot: Gillian has red hair
However:
+ After her 2006 divorce, Anderson started dating Mark Griffiths. They have a baby together and seem to still be dating.
+
Cindy Morgan:
+ Sci-Fi Sex Symbol: Lora/Yori in Tron
+ Open Book:"According to the documentary Caddyshack: The Inside Story, Morgan is currently a resident of Florida and is working on a book about her experiences during the making of Caddyshack."
+ Red-Hot: Tron costume!
Thoughts/feelings?