Ah summer. When the melancholy heartbreak of the cooler seasons is replaced with frantic lust and desperation. But you can stop crying over whoever it is you're crying over. Because only one person matters now. Lesbian Jesus herself. Hayley Kiyoko.
Yesterday Kiyoko released a new single called "I Wish" and a new video to go along with it. Directed by Kiyoko, the video is like The Craft but gay. So it's like The Craft.
Hayley is a heartbroken Catholic school girl and her friends/coven/eventual backup dancers are tired of hearing about it. So one of them has tracked down a love potion she insists worked for her "cousin's best friend's boyfriend's sister." Hayley pretends to drink the potion and have a fatal reaction before cracking up at her friends' concern. Even when heartbroken she's still hilarious and a little mean and wow something about that is really, really hot??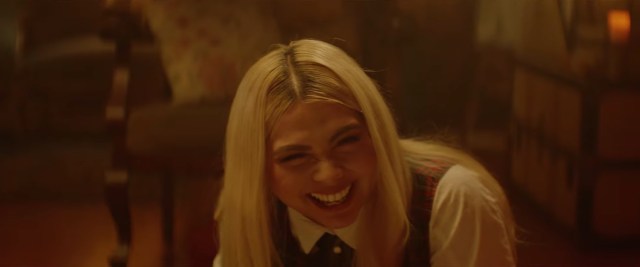 She does drink the potion and the song begins. As do her boyband-inspired dance moves. Kiyoko's videos are great because they're as gay in form as they are in content. It's as if she's her own muse, shooting herself with endless lust. The other dancers are there just to make her hotter and she interacts with them while she stares at us as if to say, Yeah you wish.
Kiyoko's camera floats back and forth and all around as the video shifts from sped up to slo-mo and back again. It's like we're lucky enough to be dancing with her. During the bridge, she lies flat on her back and we watch from above as the other dancers surround her, casting a spell, worshipping her as she deserves to be worshipped. "I cry, cry, cry, cry to the heavens why won't you just send me somebody?" Hayley moans. And it's like Hayley I'm right here. Just call me.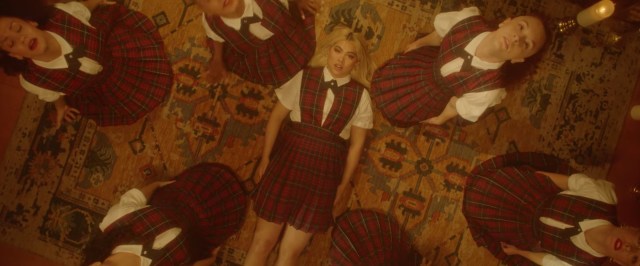 My only issue with the song and the video is it suggests someone would not be into Hayley Kiyoko and while I'm on board with the witchcraft I found that a tad unbelievable. That is until the end when the person who broke her heart appears dreamily in the doorway and it's model Bree Kish and you're like okayyyy I guess I understand.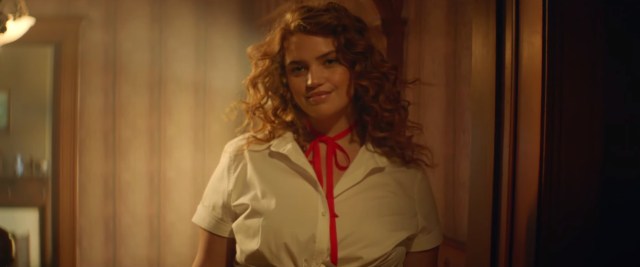 The song is so catchy it immediately got stuck in my head. She may be singing about a toxic relationship, heartbreak, and devastating loneliness, but it's still so much fun. It's never felt better to lose faith in love.
Honestly, is there anything Hayley Kiyoko can't do? She sings, she dances, she acts, she directs, she somehow manages to get hotter and hotter even when it seems impossible for any human to be hotter. Kiyoko has released dozens of songs about overwhelming gay feelings and right now my overwhelming gay feelings are all for her.