Internet mini-sensation Dani Shay, who is not only often mistaken for a boy but frequently mistaken for a specific boy named Jason Bieber, said her goodbyes to The Glee Project last week but remains a steadfast cast member of Your Heart's Project. Last week she put out a new track on her YouTube channel called "Girl or Boy?", inspired by the question she's been asked by strangers all her life – "are you a girl or a boy?"
Shay says she's noticed fans jumping in to defend her when ignorant Fans-of-the-Binary ask questions or make backhanded comments about her gender, but that it actually doesn't bother her:
"I want you to know that i welcome those questions and comments because I hope that I am causing people to question what does it mean to be a girl? What does it mean to be a boy, beyond just the biological definitions of female and male, why do we think that girls are supposed to be this way and boys are supposed to be this way?"
Here's the song!
If The Glee Project wasn't an insufferable television program responsible for bringing Teen Jesus and Irish Breakfast into our lives, we'd be writing about it this season because in addition to featuring Shay (who also ranked 48th in the 2011 America's Got Talent competition), the reality show's second season also features a transgender contestant, Tyler!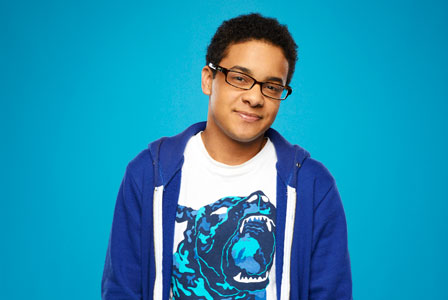 Prior to Shay's tenure on reality television, she got a lot of internet buzz for "What the Hell," her musical response to being constantly mistaken for Justin Bieber, to the tune of "Baby Baby Baby":
What are your feelings regarding Dani Shay or any feelings about The Glee Project we've not yet provided a space for you to discuss?  I found this very interesting.