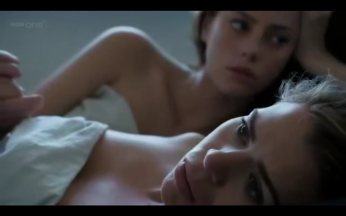 The BBC's "True Love" is an improvised drama series featuring five overlapping love stories set in the same town.
Monday's episode starred Billie Piper (Secret Diary of a Call Girl, Doctor Who) as a teacher going through a rough time emotionally and Kaya Scodelario (Effy from Skins) as her admiring student. If you live in the UK, I imagine you've already seen this or could've watched it on the BBC website.
If you live in the US, like me, then you'll be overjoyed to know that my 48 hours of compulsive youtube searching has finally paid off. I have found the program for us all to watch together as a family. Ta-da!
Part One:

+
Part Two:

What do you think?