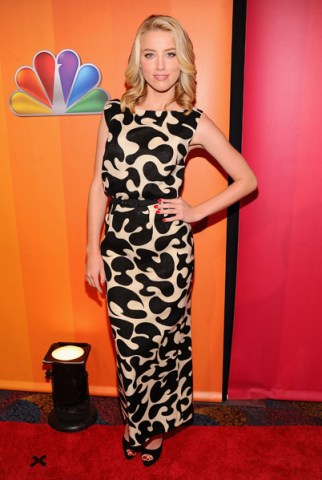 The networks have announced their fall season pick-ups and cancellations, and it's looking like despite being mildly excluded from the movies, women are coming up roses on the teevee:
Girls Rule: With few exceptions (see Fox's Awake, CBS'Person of Interest, Fox's The Finder), women tend to dominate the new crop of network shows. The bulk of these freshman offerings not only cater to female-skewing audiences, but also have women inhabiting their lead roles. There are the ensemble dramas, including Playboy, Pan Am, NBC's Smash and ABC's Good Christian Belles, as well as the female-led comedies, including Fox's The New Girl, NBC'sWhitney, Up All Night and Are You There Vodka?. Still other dramas, including Prime Suspect and ABC's Scandal, revolve around female stars.
NBC's Bob Greenblatt, who we love because he is responsible for ushering in all that lady and gay-friendly content on Showtime (he's won a GLAAD award for his efforts), had this to say about the female-friendly line-up:
"We know that it's easier to get women to watch television… We do have a lot of female stars. But I don't think that means that men are going to turn away. I think we've got a lot of balance in spite of what it may look like."
So, what's worth getting excited about
+
On NBC, Amber Heard, allegedly the most beautiful lesbian in the whole wide world (I prefer Shane), is starring in The Playboy Club, which appears to feature a lot of good-looking women in Playboy Bunny outfits canoodling with wealthy men and getting involved in Intrigue and Drama.

+
Also taking us back to a time period when it was okay to blatantly objectify women (please note: this isn't a complaint, it's an observation) is ABC's one-hour Sunday night drama Pan Am, starring Christina Ricci and a bunch of people I've never heard of:
In this modern world, air travel represents the height of luxury and Pan Am is the biggest name in the business. The planes are glamorous, the pilots are rock stars and the stewardesses are the most desirable women in the world. Not only are these flyboys and girls young and good looking, but to represent Pan Am they also have to be educated, cultured and refined. They're trained to handle everything from in-air emergencies to unwanted advances – all without rumpling their pristine uniforms or mussing their hair. There's Dean (Jonah Lotan) – a cocky, charismatic and ambitious new pilot – the first of a new breed not trained in the war. On the sly against company policy, he's dating Bridget, a stunning beauty with a mysterious past. A rebellious bohemian, Maggie (Christina Ricci) turns into a buttoned up professional for work so she can see the world. Rounding out the crew are flirtatious Collette (Karine Vanasse), the adventurous Kate (Kelli Garner) and, finally, Laura (Margot Robbie) – Kate's beauty queen younger sister, a runaway bride, who recently fled a life of domestic boredom to take to the skies.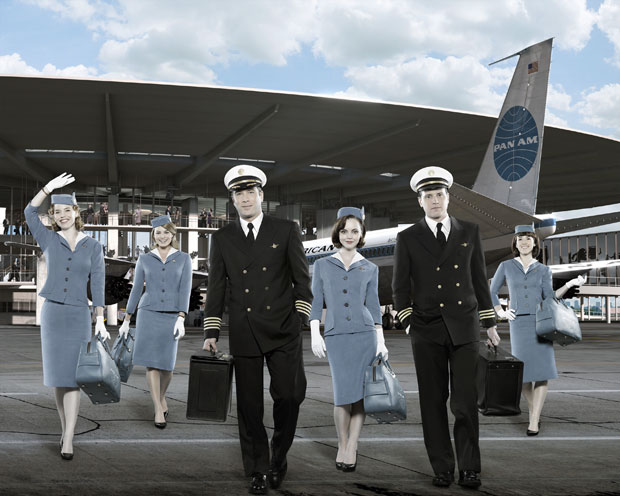 +
I'm most looking forward to Smash , and I'm saying that because it involves singing & dancing, which as you should know, are my two favorite elements of otherwise unremarkable television programs:
"Smash" is a musical drama that celebrates the beauty and heartbreak of the Broadway theater as it follows a cross-section of dreamers and schemers who all have one common desire — to be a "Smash." The series centers on a desire to create a Broadway musical based on the life of Marilyn Monroe — written by the successful songwriting duo of Tom (Christian Borle) and Julia (Debra Messing)… a rivalry soon forms for the lead role between a youthful, inexperienced Midwestern beauty (Katharine McPhee) — who is trying to find fame in the big city against all odds — and stage veteran (Megan Hilty), who's determined to leave the chorus line and finally get her big break. A tenacious producer Eileen (Anjelica Huston) discovers the "Marilyn" project and jumps on board with a brilliant director (Jack Davenport) — whose talent is matched by his cunning and egocentric amorality.
It's directed by Michael Mayer, the guy who won a Tony for directing Spring Awakening and also directed American Idiot on Broadway. Check out Kate Clinton at the beginning!
+
Chelsea Handler, of whom apparently many of you are fans, is debuting her sitcom Are You There Vodka, it's Me Chelsea starring Laura Prepon as Chelsea Handler. In this preview, Chelsea sort-of half kisses a butch flannel-clad lesbian in prison played by Coach Bestie.
+
Will Arnett, Maya Rudolph and Christina Applegate have a new one-camera sitcom about BABIES called Up All Night. If you're a lesbian, you'll like this, because lesbians love babies. Almost as much as they love sea mammals but not quite.

+
And down in "I can't believe stupid shows like this are getting made" we have ABC's "Work It," in which a man named "Lee" is compelled by some force, I suppose the opposite of the patriarchy, to dress like a woman in order to get a job. Good thing he gets a job too because he was feeling very emasculated by his working wife's desire for him to do things like grocery shop and get a prostate exam.
This high-concept comedy centers on two unrepentant guy's guys who, unable to find work, dress as women to get jobs as pharmaceutical reps. Not only do they pull it off, but they might just learn to be better men in the process.
He recruits his friend Angel to do the same — I mean — honestly really I can't even. ISN'T GENDER HILARIOUS? AREN'T WOMEN WEIRD?  The pilot script is chock-full of zingers about pocketbooks/purses and other lady-business. Here's one from when Angel decides to join Lee in his new enterprise:
ANGEL: You know what, I quit. I'm going to go work with my friend here.
MANAGER: As what? A transvestite prostitute?
HAHAHAHAHAHAHAH!! I can't wait 'til they have a scene about Lee going to the bathroom dressed as a woman, that'll be HILARIOUS!
+
Another frontrunner for "shows I will def hate" include this Zooey Deschanel vehicle New Girl on FOX (in the coveted post-GLEE spot), wherein Zoey plays a QUIRKY woman with WEIRD INTERESTS who requires a band of roommate frat boys to help her rein in that WILD personality to actually acquire a man.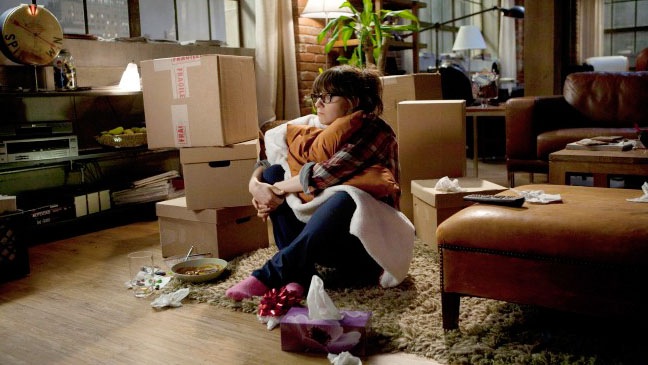 There's also some new drama/suspense shows that look promising, like NBC's Awake, which co-stars BD Wong (gay) and Cherry Jones (gay) about a detective who finds himself living a double life after his wife is killed in a car crash and his mind creates a world where his wife is still alive.
On CBS, Michael Patrick King of Sex and the City is writing "Two Broke Girls," about "two 22-year-old women (Kat Dennings, Beth Behrs) who tackle life in New York as they try to make their dreams come true." Whitney Cummings, who will also have her own show called Whitney on NBC, is producing the show.
The CW is making another vampire show called The Secret Circle, starring a lady, based on a book series by Vampire Diaries author L.J Smith and co-written by Kevin Williamson.  Rachel Bilson is working with The OC crew on Heart of Dixie, about a woman who "inherits a medical practice in a small Southern town inhabited by eccentrics." Sarah Michelle Geller has a suspense show on the network as well.
Looking over all of the network show descriptions, however, I'm reminded of how desperately sitcoms cling to gender roles as a primary source of humor/plot! It's so lazy!
Tim Allen's new ABC sitcom, Last Man Standing, is defined as "a guy fighting for his manhood in a world increasingly dominated by women" and tag-lined "Today it's a woman's world, and this man's man is on a mission to get men back to their rightful place in society."
ABC's Man-Up is described as such: "Three modern men try to get in touch with their inner tough guys and redefine what it means to be a "real man" in this funny and relatable comedy… Will and his friends find themselves wondering — in a world of Axe ads and manscaping — what does it really mean to be a guy anymore?"
I suppose Two & A Half Men has proven people still find this hilarious. I suppose this is why I enjoy shows like Arrested Development, Moden Family and The Office but otherwise can't bear to sit through 95% of sitcoms. The Office and shows like it pull jokes from every corner in the room, push for inventive quirky humor and rely on fleshed-out, complicated, fallible characters to drive story forward, rather than a series of jokes about how men can't read shopping lists. I appreciate that.
Are you looking forward to any of these riveting programs?