Are you looking to advertise your love for Unicorn Plan-It, the internet's favorite webseries of all time? Damn right you are! Oh, look: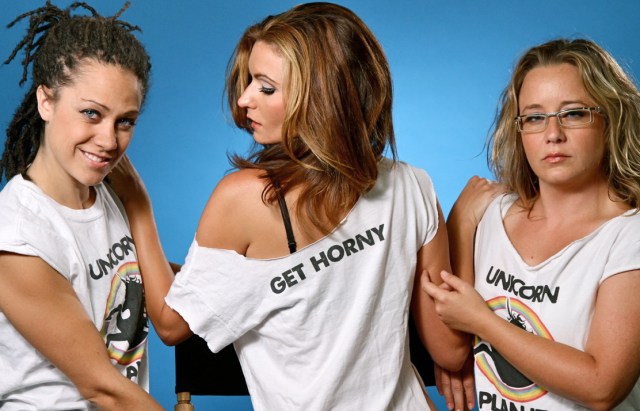 For the low low price of $20, you too can be a unicorn!
Optional 'GET HORNY' text is optional!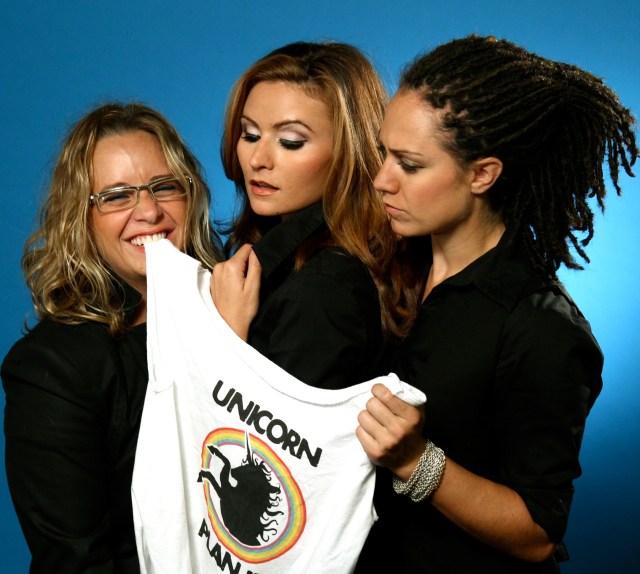 Ashley Reed might even chew the sleeves off of your t-shirt before it's shipped! You don't even know! (Or you could just do it yourself.)
This is a great way to jumpstart your holiday shopping — our store's gonna be fully stocked with all kinds of shit for y'all this holiday season! I hope you're ready to get hella laid.