A lot of people don't know anyone who is trans*, and as such may not have a complete understanding of transition and trans* issues in general. Our invisibility in mainstream, culture, in classrooms, in discussions of history, in scientific exploration of sex and gender, and even in campaigns for "LGBTwp_postsrights has left us isolated and othered. We are often deemed weird and abnormal by society simply because people don't know anything about us.
Education is critical! And y'all asking questions is sometimes the best way for us to educate! (Of course, as we previously discussed [Trans Etiquette 101], it is important to be aware of and understand what is appropriate.)
You had so many thoughtful questions that we decided to divide our responses into several posts. The first time around, we answered questions about how hormone therapy affects your sex life, whether or not we believe gender is a social construct, and much more! In the second installment, we discussed topics like "undoing" the effects of puberty, intimacy with a trans* person, and how to address gender ambiguous people. In Part 3 of the series, we'll be addressing issues like dealing with internalized transphobia, going "stealth", and how you can help your partner if they are struggling with gender dysphoria. We also made a video sharing our favorite things about being trans*!
We would like to genuinely thank all of you who sent in questions. Although they appear here as anonymous, we know it took some courage to send them in to us on ASS. And it's a gutsy thing to admit that you don't know something and/or you want to learn more. We hope that we have done your courage justice!
[Privilege disclaimer: Also, before we get into our answers, it is important that we acknowledge that we are speaking from our own very specific perspectives and do not represent the trans* community as a whole. We realize that we have it easier than many others with respect to our race, social class, ability to not be read as trans, et cetera et cetera..]

Q: What is your favorite part about being trans*?
[yframe url='https://www.youtube.com/watch?v=CPRpGnHYTSw']
Q: I hear so many trans* people talk about how they were never comfortable in their bodies until they began living as their preferred gender (which can be through apparel choices or surgical interventions, etc.). My problem is that I cannot seem to find how to express my gender. What if you see yourself as genderqueer but have no idea what you need to do to be comfortable in your own skin? Where do you "fit inwp_poststhen?
SEBASTIAN: External affirmation is a really important and helpful part of transition. I will not pretend that it didn't make my life way easier. But an equally important part is internal recognition and affirmation. Accepting myself as male and seeing myself that way was an essential piece of feeling comfortable – other people seeing me as male was a bonus. This was something I came to after a lot of introspection, and this is something gender therapy is really useful for. I really recommend hashing out the intricacies of your identity with a therapist who is knowledgeable in the areas of gender diversity and non-binary identities. Figuring out just what your gender identity is (even if "figuring outwp_postsmeans realizing that yours is fluid and ever-evolving) and figuring out just how important it is to you and what role it's going to play in your life is the first step. And I think that accepting whatever you figure out will aid in your comfort.
Then maybe you'll have a better handle on how you can express it.  And you know what, if it's non-binary, most people aren't going to see it. So your internal affirmation is going to be SUPER important to your mental health.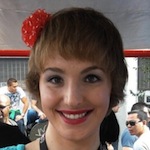 ANNIKA: I'm not going to lie and say that having a gender identity that fits comfortably within the traditional social binary of male or female isn't a privilege. It totally is. Even my most sheltered and conservative relatives were able to understand, albeit on a very basic level, what my being trans meant when I came out earlier this year. And yeah, being seen as my true gender when I go out in public is one of the most wonderful things about transition. But like Sebastian said, self-acceptance is just as important (if not more so) than external validation. So I'd work on that first.
And once you've got your gender sorted out (whatever that means for you), then you can start exploring ways to feel more comfortable with your body. Plenty of non-binary trans* people have benefitted from HRT (like Justin Vivan Bond), so that is always an option. In the end, the unfortunate reality is that most people you encounter will not understand if you don't indentify as either male or female because they've never had to think really hard about gender before.
Q: I am bisexual. Although I am not opposed to dating people who fall outside the gender binary, when I came out, I used the label "bisexualwp_postsbecause I still thought in terms of male/female. I have recently come across the term pansexual as an alternative to bi. This is strange to me because I think of the word "bisexualwp_postsas just being a proxy for letting uninformed straight people know that gender identity/expression is not something that prevents me from forming romantic attachments to a person that I meet. What is the trans* (or just your own) take on this: would bisexuals identifying as pansexual be preferable?
SEBASTIAN: Man, identity politics are tough, amirite?! Bisexuals have fought for so long to claim their identity and this particular term, and they definitely deserve after their hard work to have visible identity and a label they don't need to explain or justify to the world. And yet, the term in every way enforces the binary. And it is technically inaccurate for people who are down with any gender identity. Still pansexual has a very queer theory sound to it and nobody in the mainstream has even heard of it (haven't we all heard/made jokes about being attracted to cookware?)…
I'm not offended by the term if people are truly only attracted to people who identify as men or women. I'm actually way more offended by the concept that people need to identify as pansexual to include transgender people. I'm a man so being attracted to me, I believe, is no different than being attracted to a cisgender man. I feel othered when people think that being attracted to me somehow makes their sexuality different. But if you are attracted to non-binary identities (like genderqueer people) then bisexual just won't do, right?
My solution to all of this is "queer!wp_postsIt's mainstream enough that people can roll with it with very little explanation. And if someone asks you what it means, a quick "not heterosexualwp_postswill do.
ANNIKA: I don't really see it as my place to tell other people how they should or should not identify. If you see yourself as bisexual, that's totally cool with me- even if you are attracted to people that fall outside the societal gender binary. I've said this before- labels are wonderful for self-acceptance, community building, and political organization, but we should be careful not to limit ourselves because of them. (It's part of the reason why I think the concept of a "gold starwp_postslesbian is stupid.) Like Sebastian said, it sounds like pansexual more accurately describes your orientation, but I can understand why you might not want to have to explain what the term means to every uninformed straight person you meet. I mean, the bisexual community has spent decades just trying to prove to people that the actually exist!
And the term pansexual is still so far removed from the mainstream vocabulary that it's bound to cause confusion every time it's brought up in a non-queer setting. One of my pansexual friends was recently explaining what that meant to a mutual (straight) acquaintance, whose only response was "Wait…does that mean you're attracted to Annika?wp_postsAs a binary-identified trans girl, this felt very otherizing and hurtful to me, since I don't see my self as a "third genderwp_posts(although some trans* people do.) So it's tricky. My advice? Just stick with "queer"! It implies a rejection of heteronormativity and is flexible enough to fit how you view your gender and/or sexuality, and allows for as much fluidity as you want it to.
Pages: 1 2 3See entire article on one page