Because of Upfronts AND the upcoming season known as "summer," there's lots of news in the news about the future of television. Let's dig in.
+
True Blood – Season Five
We left True Blood's fourth season finale unsure of Tara's fate. It appeared she was dying in Sookie's arms, because television loves killing gay ladies and especially gay ladies of color!
The latest Season Five trailer, released today, doesn't provide any insight on Tara's status as a living breathing human person, but Tara appears in posters for the show, IMDB has Rutina Wesley credited as cast for the fifth season, and last year Rutina Wesley confirmed that she'd be back for Season Five, but wasn't sure "in what capacity." Hurrah!
True Blood's Season Five cast will include lots of fresh and/or familiar faces: Christopher Meloni of Law & Order: SVU, for example — I guess that's why he left Olivia Benson all alone with that other guy — comes on as Roman, the mastermind of the Vampire's "mainstream movement" and Guardian of the Vampire Authority.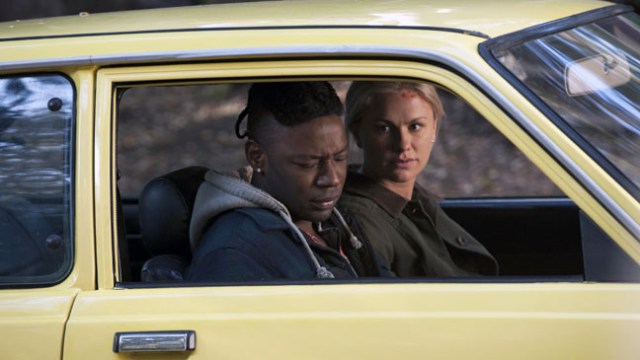 Lucy Griffiths will play Eric's "sister," Nora (they were both turned by Godric) and actress/writer/trapeze artist Carolyn Hennesy joins the cast as Texan Vampire Authority Chancellor Roslyn Harris, who Harris describes as a "broad" who will "have a glass of whiskey with you and then if you cross her, she'll drain ya."
Fresh face Jamie Gray Hyder will play Danielle, a werewolf and little Jacob Hawkins will play Alexander, who joined the Vampire Authority when he was a mere 9 years old. Italian actress Valentina Cervi plays Salome, a Vampire character who is "derived from King Herod's daughter in the New Testament."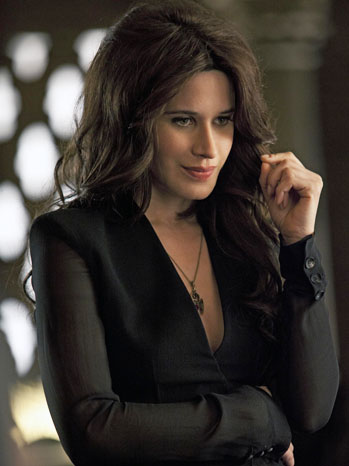 Michael McMillan, who is definitely where he is today because he read the lead in the first reading of my one-act play, Familyland, in 1998 (we were classmates at Interlochen Arts Academy), returns as the creepy religious dictator Steve Newlin –– but now he's a vampire! Janina Gavankar, aka Papi from The L Word, is back at Luna Garza. More ominously returning is Russell Edgington, played by Denis O'Hare, who was buried in cement at the end of Season Three but has apparently gotten through that stage and is back on the prowl. Sookie's cousin Hadley Hale (Lindsey Haun) will also be back.
+
The Mindy Project
At last, Mindy Kaling will be shining in the spotlight she has always deserved — this time on her very own show, to debut this fall on FOX. Mindy will play "a young Bridget Jones-type doctor who tries to navigate her personal and professional lives." In addition to Mindy Kaling, this show appears to also feature Toby from The West Wing, Ted from Six Feet Under, Andy from The Office (OF ALL THE PEOPLE!) and that blonde girl from The Good Wife and True Blood.
+
+
"The New Normal"
This new NBC half-hour comedy from Ryan Murphy and Ali Adler features a gay couple obtaining a child via surrogate and then presumably raising said child. There are also females involved. Here's the trailer:
+
Etc.
We gave you the scoop on Season Four of Glee yesterday. The other big piece of news coming out of the FOX upfronts is that Britney Spears will be a new judge on "The X Factor."