Last Wednesday, University of Toronto student Fan Wu hosted a community forum to discuss his proposal for a queer-centric high school in Toronto. Although his idea was ultimately voted down, his proposal has generated discussion on how best to address the problems LGBT students face in school.
Already way ahead of Edmonton, where the passing of  Alberta's Bill 44 prevents educators from speaking about gay issues without first sending students home with consent forms, Toronto already has a program in which LGBT students and allies can earn high school credits in a safe, queer-positive classroom setting. Called the Triangle Program, it was started in Toronto 15 years ago. Still, Wu was hoping to expand the program into an entire high school, similar to the Harvey Milk school in New York.
Founded in 2003, Harvey Milk is designed as a refuge for, and to meet the specific needs of LGBT youth and even their teachers. In an interesting New York Magazine piece about the controversy surrounding the gay-centric high school, an English teacher spoke of how, at Harvey Milk, he felt comfortable addressing gay issues with more frankness. Orville Bell, who, like many of his students, is both black and gay, has 29 years of experience as an educator, but was ready to retire before he heard about Harvey Milk. He thought the school "sounded wonderful." There, he is able to teach plays such as Bent, which is about homosexuals in Nazi concentration camps and includes a sex scene between two men.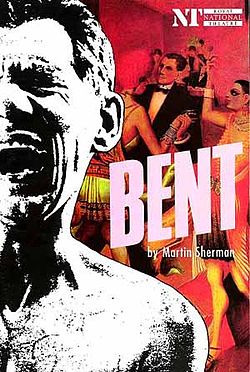 The silencing of gay teachers is an issue with which Wu has first-hand experience, and it's a problem he feels could be solved with a queer-centric high school. In an interview on CBC radio's The Current, he explained how, as a teen, queer teachers would give him gay books, but only "under the desk," so to speak. Though he didn't experience outright discrimination, he calls the silence surrounding gay issues a kind of covert bullying. Covert bullying is bad enough, but unfortunately for many students it is not the only kind of bullying. As Dan Savage told The Current, the bullying of LGBT students is a serious issue that can lead to suicide, and the existence of queer-centric high schools can save lives. Michael Erickson, a teacher and gay advocate, reminded listeners that people who have experienced trauma need a place of healing; and for many, that can't be the place where the trauma occurred in the first place. For queer students who have been bullied, returning to school not only makes them vulnerable to more bullying, but it's also triggering. No wonder many opt to drop out instead. A large percentage of Harvey Milk's students come to the school behind in their studies. Many don't graduate until age 21 because they've been left behind by the mainstream school system and have a lot of academic catching up to do. There's also the fact that "20 percent [of students] qualify as homeless or living with someone other than their immediate parent or guardian." I don't need to say that getting kicked out of the family home is an unfortunate reality for many queer teens and that the bullying of those who are different is still commonplace in school's everywhere. It's undeniable that Harvey Milk fills a very real need.
But in Toronto, which already has the Triangle Program, does the same need exist? At Wu's forum, Triangle Program graduates expressed concern that a queer-centric high school would put the program at risk. This is a concern echoed by Michael Erickson, who says there's only so  much money that can go around. The Ontario school system is still dealing with the severe cuts made by Premier Harris in the 90s. Creating a queer-centric high school will not only take away from the already thriving Triangle Program, but it will also pull resources away from city-wide educational programs that benefit everybody – gay students and straight students alike. "Building a queer-centric school doesn't address all the problems we see across the city," he told The Current. In New York, Democratic State Senator Ruben Diaz Sr., a Pentecostal minister from the Bronx,had a similar criticism: large amounts of money should not be spent on a single school for LGBT students when across New York, there are many inner-city schools in gross need of funding. Diaz Sr.'s views were dismissed because he is a known homophobe, but he and Erickson raise a valid point: when it comes to education, which group gets priority on the money?
Of course, these arguments divide students into groups – gay and straight, inner-city and affluent. In an ideal world, shouldn't the point of education be to lessen the divisions between groups? To learn together about one another? Jonathan Turley, an associate professor at George Washington University, says queer-centric schools "promote a 'separate but equal' educational system uncomfortably reminiscent of one of the most shameful episodes in American history, when black students were placed in separate schools from their white peers – supposedly for their own good." Turley goes on to say that "to simply remove the object [of a] prejudice does not deal with the underlying prejudice."
This is why, as one of the students interviewed on the Current believes, Toronto's Triangle Program is only a band-aid solution and the idea of a queer-centric school only moves people further from the goal of LGBT acceptance in mainstream schools. Yes, it's good for there to be a safe refuge where gay students can learn and thrive in safety, but the goal should be to create this kind of safe environment in mainstream schools. This is important for openly gay kids, but also for closeted gay kids, and kids who don't even really know they're gay yet. As a 14-year-old, I knew I kinda-maybe-sorta liked girls, but there was no way I would have wanted to have a discussion with my mom about attending a queer-centric high school. There was also no way I was going to go to a Gay/Straight alliance meeting. What helped me love and accept my sexuality was seeing everyday gay people in everyday environments.
For openly gay and bullied teens, queer-centric schools fill a need, that's true: students shouldn't have to suffer while they wait around for the mainstream school system to get its act together. But it's important to realize that the end goal is to have queer role models as well as discussions of queers in history and in literature in all schools. I don't want a situation in which confident gay students and teachers are drawn to queer-centric high schools, leaving all the little queermos-to-be without any good role models. You shouldn't have to go to a gay high school to read Bent or to learn about people like you. Part of the Harvey Milk school's mission is to help students "in the process of coming to grips with their sexuality and the emotional trauma associated with it." But  straight  students also have to learn to come to grips with, and deal with the emotional implications of realizing that there are students whose sexuality differs from theirs, and that one day, their sexuality, too, might differ from their current definition or understanding of it.  As the Toronto student who views separate but equal' as a band-aid solution says, "A permanent solution is making sure that when you're in a Sex Ed. class, you're hearing about your relationships, when you're learning about families, you're learning about all types of families, when you're learning about sexuality, it's not just assumed that everybody is straight."