Leslie Feist is:
a) a Canadian
b) woman
c) who rocks a guitar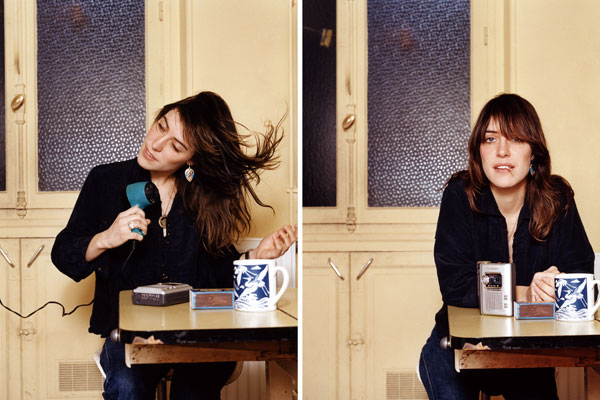 image credit: kai junemann
Aside from being super sexy, Feist is also super talented, as evidenced in these 5 videos I'm about to share with you and her 10 million Juno awards. Inspired by Intern Grace and a lack of willpower to study for exams.
Sea Lion Woman, live in Paris 2005
This song is super fun, and Feist is a total rock star. You should watch the rest of the videos from that Paris concert, as they are also fantastic.
"Nothing sexier than a woman who can carry a guitar and jam out like that…" – YouTube
Undiscovered First, Black Cab Sessions 2011
Feist &co. improvise some percussion in a (presumably) black cab. Mostly I love the before and after they play the song. I mean also the whole thing. Does anyone else wonder where they're going?
Lover's Spit, with Kevin Drew, 2007
Okay, the people screaming are annoying. But I just really love it when Feist stands on pianos, and this song is so awesome.
Look At What The Light Did Now, with Kyle Fields, 2010 (from documentary)
Just a few things about this video:
+ The peacock feather
+ The adorableness of this location
+ Feist has cowlicks just like me!
+ legs
+ The peacock feather
Where Can I Go Without You? with Chilly Gonzales, 2009
Oh my God, you guys. Her voice is so good. Did I mention I love it when Feist stands on the piano? I wish she would stand on a piano and sing to me.
Know How, Kings of Convenience with Feist, 2009
Just promise me you'll watch it 'til the end.
If you want to skip all that sentimental crap, just watch this video where Peaches and Feist get in a pool together. Sidenote, Feist used to perform with Peaches as "Bitches Lap Lap"… so I mean just do what you want with that info. More Feist videos can be found on The Internet.
---
Before you go!
It takes funding to keep this publication by and for queer women and trans people of all genders running every day. We will never put our site behind a paywall because we know how important it is to keep Autostraddle free. But that means we rely on the support of our A+ Members.
Still, 99.9% of our readers are not members.
A+ membership starts at just $4/month.
If you're able to, will you join A+ and keep Autostraddle here and working for everyone?
Join A+