Chapstick Lesbians Definition
What's the meaning of "chapstick lesbian"? We know that "lipstick lesbian" is a thing because we have seen it on the Internet and on The L Word. But the definition of "chapstick lesbian" is harder to nail, but we're gonna try: "chapstick lesbian" is generally assumed to describe a lesbian who presents somewhere between masculine and feminine, which overlaps with the "tomboy femme" gender presentation. Chapstick lesbians are low-key and practical. Chapstick lesbians don't wear lipstick unless it's a very special occasion. The default outfit of a chapstick lesbian is "t-shirt and jeans." They value comfort and, you guessed it, VALUE.
We are all about chapstick for ever and ever, world without end, amen. Working on the assumption that chapstick lesbians are a thing, here are some chapsticks we have positive feelings about. And they have positive feelings about us. It's all pretty gay.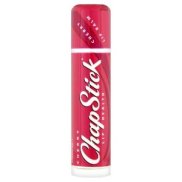 OR IS THAT THE BISEXUAL CHAPSTICK? Thanks Katy Perry!
2. Burt's Bees Beeswax: The Best Chapstick That Rachel Can't Afford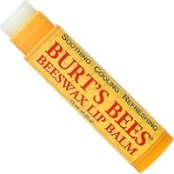 Burt's Bees Beeswax has menthol or something in it, which is nice for kissing because it makes the other person's lips slightly tingly. Just for the record. Burt's Bees works best for chapstick lesbians who don't want their lip balm to add any color of shine to their lips, they just want the long-lasting impact of a quality chapstick.
This smells a little funny but tastes really sweet when you kiss someone.
Not a chapstick at all, this lip product is for when it's really cold and windy and you have no intention of making out with anyone within the next half hour and/or ever. Blistex Medicated Ointment is all business, despite the super sweet taste.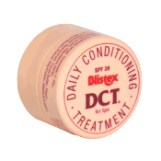 Also not necessarily chapstick, as it comes in a pot. It's nearly impossible to find Blistex DCT in a reliable way. If you ever see DCT at a drug store, you should buy two, because they won't be back for another three months and even then they'll be in an entirely different, nonsensical location, usually just out of reach behind a box of tampons for some reason.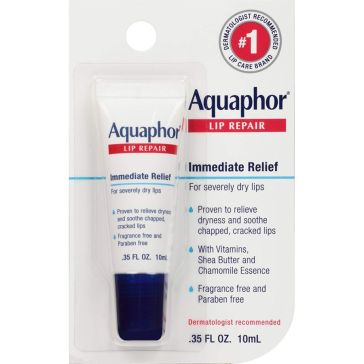 Our final entry in the "not actually chapstick" category. It's cheap and it works on the dryest of lips. Music to a chapstick lesbian's ears.
For when you want everyone within a three-foot radius to think you're enjoying the most delicious piece of watermelon bubblegum on this fine planet, but without the gum. No one can resist the allure of a chapstick lesbian with Watermelon Lip Smackers. No one.
God, vegan chapstick lesbians.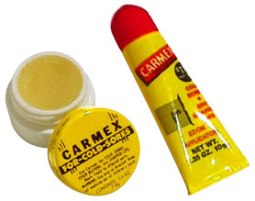 The sweatpants of lip products.
For when you're playing softball and need some SPF. Don't want any flavor on your lips? Try Banana Boat.
Usually you have to go to the mall at least once a year, and it's a heinous experience, and you can't believe you ever did this voluntarily or with any excitement. There are two things that make mandatory mall stops endurable: Auntie Anne's pretzels and getting a tube of Bigelow's mint lip balm from Bath & Body Works. As chapsticks for chapstick lesbians go, this one is a little pricey, and also not chapstick, but well worth it because it's the only balm that acts as a breath freshener. Other balms are minty, yes, but Bigelow's is superior in every way.