"I had really long hair for the longest time & always wore it in buns or ponytails because I was a Jock. I was going to do a fancy up-do for prom but once I got to the salon I decided to chop it all off instead. I'd been toying with the idea for a while and it was obvs a part of my Subtly Convince My Friends To Tell Me That I Am Gay Because I Refuse To Come Out plan. So off it went, and I showed up to prom looking smoking hot."
-Autostraddle Television & Technology Editor Carly

"Was I ever crazy? Maybe..or maybe life is…crazy isn't being broken or swallowing a dark secret. It's you or me amplified. If you ever told a lie and enjoyed it. If you ever wished you could be a child forever."
–
Girl Interrupted,
2000
"I'm the person most likely to sleep with my female fans … it's great when you discover that you love other women."
-Angelina Jolie to Jane Magazine, 2000

"I just hope I remember to tell my kids that they are as happy as I look in my old photographs. And I hope that they believe me."
-Stephen Chobsky, The Perks of Being a Wallflower

"I took my cue from Ferris Bueller, I rarely attended class."
-Autostraddle Web Programmer Tess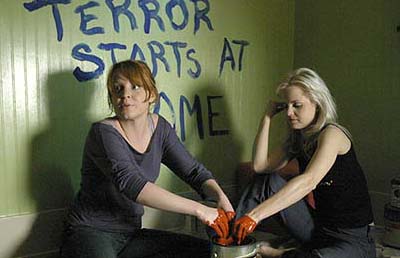 Teacher: Well, maybe if you paid attention in class instead of reading —
Claire: Well, maybe if you talked about something that was actually gonna be useful to me I would.
Teacher: Oh, algebra is useless? Mmmm. Know a lot of physicists who would disagree with you there.
Claire: Well, I don't want to be a physicist.
–Six Feet Under, 2001

"Lesbians frequently get sidetracked by body image issues. It's easier to give in to mandatory heterosexuality when the culture tells you sex isn't supposed to be much fun for women anyway.

A woman can pass as heterosexual by just remaining passive; it's not that easy for a gay man to fake a heterosexual response."
–Pat Califia

"Instead of going to senior prom, my best friend and I stayed in and rented Carrie. True Story."
-Autostraddle Music Editor Stef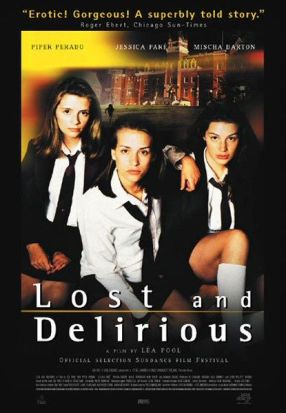 Paulie: Lesbian? Lesbian? Are you fucking kidding me, you think I'm a LESBIAN?
Mouse: You're a girl in love with a girl, aren't you?
Paulie: No! I'm PAULIE in love with TORI. Remember? And Tori, she is, she IS in love with me because she is mine and I am hers and neither of us are LESBIANS!
–Lost and Delirious
Pages: 1 2 3See entire article on one page