It's likely that by now you already hate Todd Akin, the Missouri Republican nominee for the US Senate who launched a thousand groans of horror when he claimed that his position of opposing access to abortion in all cases, even for survivors of rape, was defensible because "If it's a legitimate rape, the female body has ways to try to shut that whole thing down." Akin now claims that he "misspoke" and has since apologized and asked for forgiveness, emphasizing his "compassionate heart" by reminding us that he prays for the victims of sexual violence, and also reminding us how much he sounds like a robot when he talks.
Now Akin is generally considered to have singlehandedly ruined his own chances of winning a seat on the Senate, and his own party is so embarrassed by the negative attention that their previously endorsed candidate is garnering that they're pressuring him to quit the Senate race altogether. Akin has been given a deadline of 5PM today (Tuesday) by the GOP to step down; if he does, then the party is free to select a replacement nominee. If he doesn't, then there's an amount of passive-aggressive procedural steps to be taken. Akin would have to file a court order to have himself removed from the ballot if he later agrees to step down under pressure from the GOP, and that's only a viable option until Sept. 25th, after which he's locked onto the ballot even if he dies. So far, Akin claims he has no intention of leaving the race.
The backlash against Akin has been extreme (and rightfully so), even from members of his own party (although of course there are those ready to defend and support him). Which is a little confusing, given that the Republican party's platform has consistently included an anti-abortion stance and hasn't typically included exceptions for rape or incest, which actually puts them on the same page as Akin policy-wise. The fact that Romney has so forcefully distanced himself from Akin and his beliefs puts him in a bit of a bind, as Jezebel noted today, because he now has to decide whether he's going to allow his manufactured outrage about Akin to substantively change his party's stance on the issue.
Because really, that's the thing, right? Todd Akin is an entitled, misogynistic man who doesn't think that his total ignorance about the lived experience and biological basics of half of his constituency should prevent him from making legislative decisions that will vastly affect their lives. But he's very much not alone in that. Todd Akin apologized for "using the wrong words in the wrong way" because he genuinely thinks that's all he did wrong, and regardless of what Romney says about how Akin's words were "insulting, inexcusable, and, frankly, wrong," the GOP's platform and voting record imply that they agree with Akin when he says "I haven't done anything morally or ethically wrong." One of the biggest stories of the election season is how the Republican party's "war on women" is creating a gender gap between Obama and Romney, with women more likely to vote for the Democratic candidate. The Republican backlash against Akin isn't about the fact that he doesn't care about women or even have a basic level of knowledge about them; if that were true, there wouldn't have been an all-male panel on access to birth control. The Republican backlash against Akin is about the fact that he displayed his lack of knowledge about or respect for women in such a careless way that women are now less likely to vote for another candidate (and his running mate) who don't care about or respect them, either.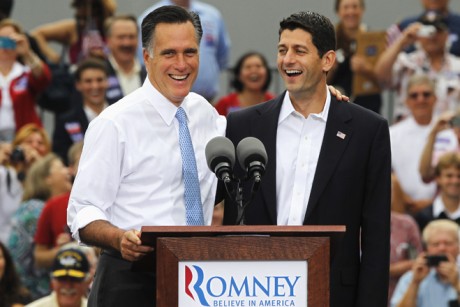 Akin is really, in every respect, a totally run-of-the-mill Republican candidate — which is why the party nominated him in the first place. He's consistently scored a 0 on the HRC's annual congressional scorecard, opposed the repeal of DADT by invoking the "gay agenda," and has been endorsed by Phyllis Schlafly. But in 2011, Paul Ryan, Romney's running mate, also co-sponsored a bill that would introduce the concept of "forcible rape" to clarify who should be exempt from proposed abortion restrictions. Todd Akin is an anti-woman, anti-gay, hyper-privileged candidate, but this isn't really just about Todd Akin. The things Todd Akin believes, and perhaps even more dangerously, clearly has no understanding of whatsoever, are still going to exist in the legislature whether he reaches the US Senate or not. And that's something to really be concerned about.