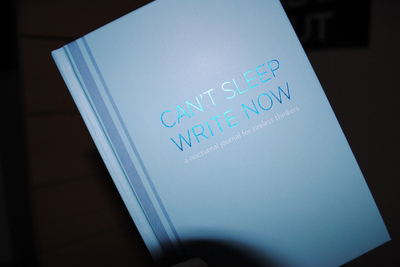 HELLO and welcome to the 35th installment of Things I Read That I Love, wherein I share with you some of the longer-form journalism/essays I've read recently so that you can read them too and we can all know more about Gloria Allred and Dustin Diamond! This "column" is less feminist/queer focused than the rest of the site because when something is feminist/queer focused, I put it on the rest of the site. Here is where the other things are.
The title of this feature is inspired by the title of Emily Gould's tumblr, Things I Ate That I Love.
Anorexia Killed My Grandma (July 2012), by Claire Glass for Alternet – It's so terrifying what we carry around as women, what we learn about our worth from the women who raise us and define us.
Why They All Want Gloria Allred (July 2012), by Sheelah Kolhatkar for Bloomberg Businessweek – "Gloria Allred believes there's an epidemic of sexual harassment and discrimination against women in companies across America."
Paris Review Interview of Haruki Murakami: The Art of Fiction No. 182 (Summer 2004) by John Wray for The Paris Review – "When I make up the characters in my books, I like to observe the real people in my life. I don't like to talk much; I like to listen to other people's stories. I don't decide what kind of people they are; I just try to think about what they feel, where they are going. I gather some factors from him, some factors from her. I don't know if this is "realisticwp_postsor "unrealistic,wp_postsbut for me, my characters are more real than real people. In those six or seven months that I'm writing, those people are inside me. It's a kind of cosmos."
"Is He Coming? Is He? Oh God I think He Is" (August 2012), by Sean Flynn for GQ – Set aside some time for this one about the shooting in Norway, it's hard and heavy. There's also a bit  about the lesbian couple I wrote about at the time.
What Happens To Children Nobody Wants? (May 1997), Text by Marilyn Johnson, Reporting by Jen M.R. Doman, pictures by Mary Ellen Mark — this was sort of a strange thing to read — it's about an elderly blind woman who adopts a lot of children with developmental disabilities.
The Politics of Killing (December 2008), by Patrick Doyle and Natsha Gardner for 5280 – "Fifteen years after the Chuck E. Cheese massacre in Aurora, the shooter is still on death row. Nathan Dunlap's only hope that his life might be spared is Colorado Governor Bill Ritter."
The Search for Nadia (November 1979), by Bob Ottum for Sports Illustrated – I have a secret obsession with women's gymnastics, I don't really even know how to begin talking about it. For this piece the author tracks down Nadia Comaneci in Romania, the gymnast who basically changed the entire sport. I'm not a big fan of Bela Karolyi and how he treats his charges, but he's portrayed really favorably here, obviously.
Nickeled and Dimed: On Not Getting By in America (January 1999), by Barbara Ehrenreich for Harper's – Obviously this project eventually became an entire book, which I haven't read, which is weird 'cause it's totally the kind of book I'd think I had already read. But this article was a good temporary substitute.
R.L Stine Has Been Giving Us Goosebumps For 20 Years (July 2012), by Jen Doll for The Atlantic – "If you're an adult of a certain age in America, of course you know the name R.L. Stine, you know it like a delicious shiver down your spine, and of course you've heard of Goosebumps and Stine's teen horror series, Fear Street."
11 Most Scandalous Saved by the Bell Revelations in Screech's Autobiography, by Sam Greenspan for 11 Points – I was brought back to this classic book review this week when one of our writers was struggling to consider reviewing a book she didn't like too much.