Welcome to This Shit Rules, wherein members of the Autostraddle team open up to you about the beauty products they couldn't live without.
---
I'm not much of a beauty maven. I've eschewed mascara permanantly after realizing that it's not worth the effort for my super haphazard short lashes, and I've got no clue about BB or CC creams. It's more likely that an extra 10 minutes in the AM will realistically be spent sleeping, if not figuring out what to wear once I roll out of bed. That's not to say that I don't have a slew of products that help a lazy Lyd look as though I put in a smidge of effort, even though I probably didn't. Shall we?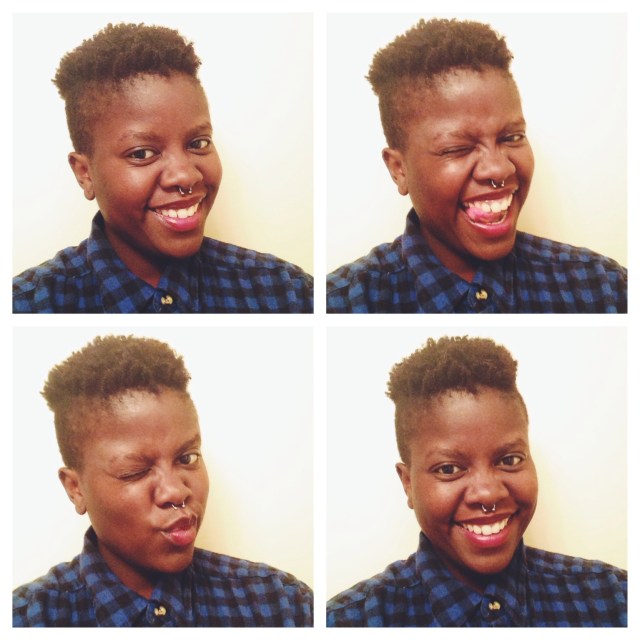 bathroom selfie, mid product application… coconut oil, engage!

---
Hurraw Lip Balm (Any Flavour)
So one product I know a lot about is lip balm. I've always been die hard for a good balm (Bubblegum LipSmacker, my first love), and this is my platinum pick. I thought I had it good until I met you, Hurraw. The consistency is smooth, not sticky, and the flavour selection is immense and delectable. Moisturizing enough to only require one or two applications through the day, Hurraw is my trump card of lip balms. It doesn't hurt that it's all natural + vegan + raw. I can't go back! Sorry Bonne Bell.
Buy It on Amazon: .15 oz  ($5.75)
---
Revlon Colourburst Balm Stain in Smitten
What can I say? This crayon lookin' lipstick stays put for most of the day, smells minty fresh and is the closest I've come to a "natural" or "just kissed" (whatever that means) lip color for my deep complexion. Hear, hear, for subtle lip color!
Buy It on Amazon: 0.1 oz ($6.15)
---
Meow Meow Tweet Bergamot Vetiver Tonic

I snagged this face mist on super clearance, since I'd been in the market for a face tonic. In the winter my face gets weird dry patches, and this elixir has been holding down the moisture now that the temperature has dropped. I usually do a quick spritz before adding moisturizer to the really dry spots. The herb-y scent is a nice bonus!
Buy It on Twisted Lily: 2 oz ($22.00)
---
Nutiva Organic Virgin Coconut Oil
If you don't love coconut oil, I'm not sure we can be friends. I was a major skeptic of the widespread coco-love, but after going natural hair wise, this has become my new best friend. It's the last step in my wash and go routine, as well as my new favourite moisturizer. I've run into issue with product irritating my sensitive eyes, but coconut oil is now my go to as a make-up remover, among other multi-tasking properties. It smells so delicious and the tub lasts forever!
Buy It on Amazon: 2 pack of 15oz containers ($19.38)
---
Shea Moisture Coconut & Hibiscus Curl Enhancing Smoothie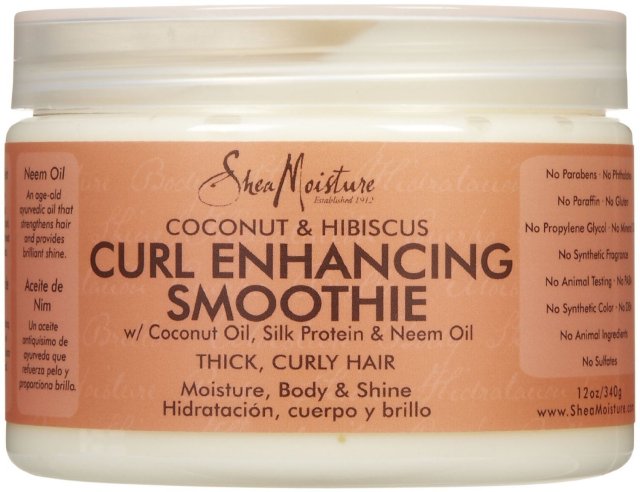 When I decided to chop off my relaxed hair 7 months ago, I had no idea what my natural hair texture would be, or how to take care of it. Luckily, I discovered that Shea Moisture's Curl Enhancing was made for a natural hair newbie like me. I didn't know that I was capable of springy spiral curls until I started using this lovely goop. You only need a pinch, so the tub goes a long way! Added plus: I get to smell a tropcal smoothie each morning.
Buy It on Amazon: 12 oz ($14.00)
---
Vaseline Cocoa Butter Deep Conditioning Body Lotion with Cocoa Butter & Vitamin E
This lotion keeps my skin lookin' luminous and smellin' delicious, and I can't argue with that. It goes on non-sticky and is moisturizing, something that is super important when the temperatures are at their extremes (super hot or super cold).
Buy It on Amazon: 20.3 oz ($4.36)
---
Atelier Cologne Vanille Insensee Cologne Absolue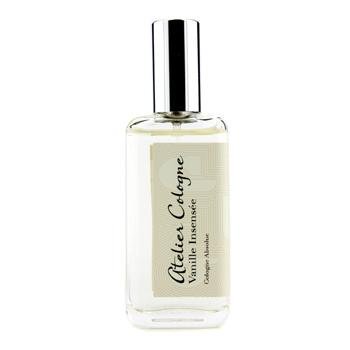 My favourite scent is vanilla, but I don't want to smell like a cookie all the time. This is perhaps the most complex vanilla based scent I've sniffed, and I'm sold! It has notes of amber, jasmine and vetiver, which are always on my must-haves when it comes to choosing perfume. Soft, warm and a teensy bit musky (but not in a grandma way). I might just have to spring for the full size once my wee tester runs out!
Buy It on Amazon: 1 oz ($68.00)
---