After my girlfriend and I had to cancel holiday plans to Tanzania back in 2019 because we couldn't guarantee our safety as an openly Black lesbian couple, I knew I never wanted to feel that despair and helplessness again. These feelings were spurred, not only from a safety standpoint, but also from simply not knowing how to connect with Tanzanian queer communities despite knowing that they very much exist. We constantly kept thinking that there must be something more than a cursory Google of 'LGBTQ+ rights in Tanzania' and that there must be other Black queer people who have been faced with this quandary before.
As a result, over the last year and a half, I've been working on the Black Queer Travel Guide (BQTG), primarily an app to help Black queer travelers navigate the world as safely as possible, with specific advice, information and local experiences. The project takes into account our whole selves and, while very much in the early stages, we're building a digital resource that will offer more than white cis gay hotspots; one that takes into account the nuances of visiting the place your parents call home while knowing that your gender and/or sexuality could be the impetus for unprovoked violence.
Beyond an app or an organisation, BQTG is looking to build and develop community links. Last year, I carried out research through a survey on Black queer people and travel. With 93 participants, 90% shared that they are interested in connection with other Black queer people when they travel. The remaining question is 'how?' — one that we hope to answer with BQTG over the coming years.
Despite having this desire to connect, there are a whole host of reasons as to why finding other Black queer people on our travels can be tricky. I spoke to six Black queer people about why that is, alongside their personal experiences with travel and attempting to locate community around the globe.
A.I.D.
For A.I.D., the destinations they choose are often influenced by familiarity. "I'm a fairly infrequent traveler, usually choosing destinations that I'm familiar with (because I've been before) or know someone who lives there that can show me their version of the area."
With Twitter, Instagram and Facebook as their main resources, the Black non-binary queer creative seeks out accounts, people, collectives and events that centre Black queer and trans folks. "In preparation for a now Covid-derailed trip to the West Indies that was planned for 2020, I had searched for and reached out and connected with some queer people living on the island I was visiting on through Twitter." While finding these accounts online is relatively easy, they've found that the more challenging part is attempting to start a relationship with a stranger online in a way that isn't overbearing or invasive.
Mila*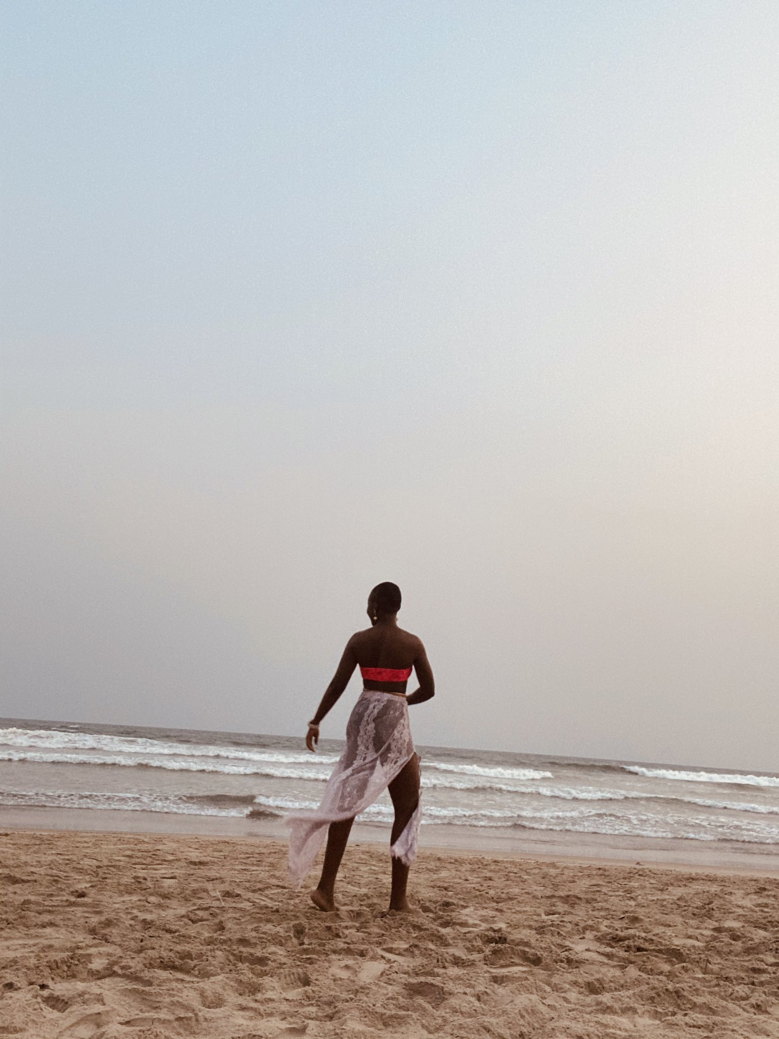 Traveling up to four times a year, holidays are all about simultaneously connecting with a new space and disconnecting from day-to-day hubbub for Mila. "Living in a small, predominantly white city in Canada – travel is how I remain connected with my friends as well as with more of a global Black and racialized communities. As someone that's an immigrant as well, the journey of migration and being mobile keeps that drive in me to keep connecting."
While the likes of Twitter and even Airbnb activities have been useful for scouting out what's available in her chosen destination, Mila admits that locating other Black queer folks has been tricky. "It hasn't been the easiest because most times, I don't know where or how to start."
Jed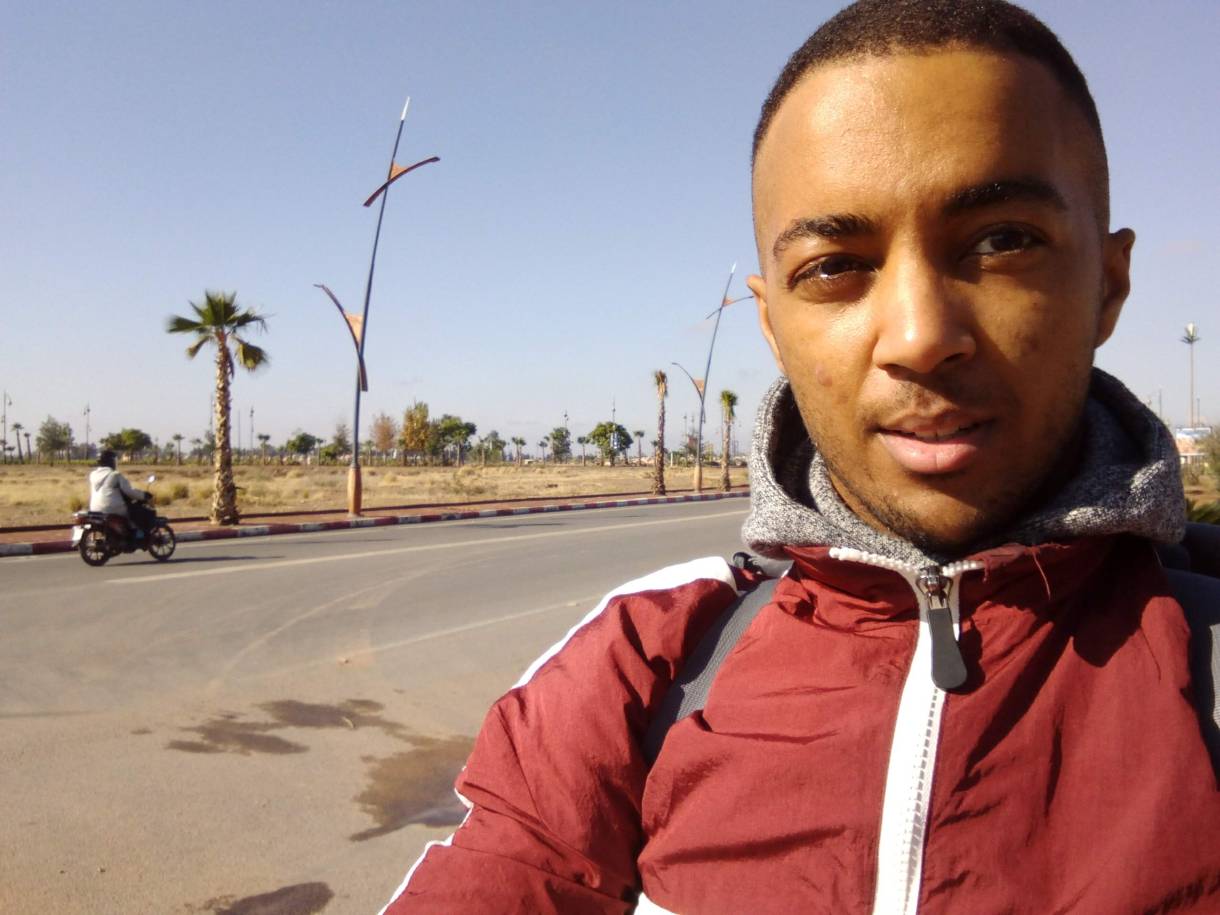 Bad experiences with a solo trip at 16 coupled with the fears that come with being a Black queer trans man mean that Jed's relationship with travel has been nothing short of complicated. "I started transition in my mid-twenties and had a fear of being detained or humiliated at customs. In 2020, I started traveling again – first to Europe with friends and then to Morocco by myself."
This renewed zeal for exploring the globe has also sparked Jed's interest in finding other Black LGBTQ+ folks when the world opens up again. "I'm excited to do it in the future. In Marrakesh, it seemed that the wealthier creative people felt free to be queer but I didn't see any Black people among them."
"I'm quite ignorant on what's out there, however I'm not so sure it's easy to find Black queer community while traveling simply because in many countries around the world queer people are not tolerated and therefore do not celebrate their community as openly on social media as we might do in the UK," he adds. "It seems you'd need to know where to go or already have a connection to find Black queer community while traveling in a lot of places. I could be very wrong, of course."
Christania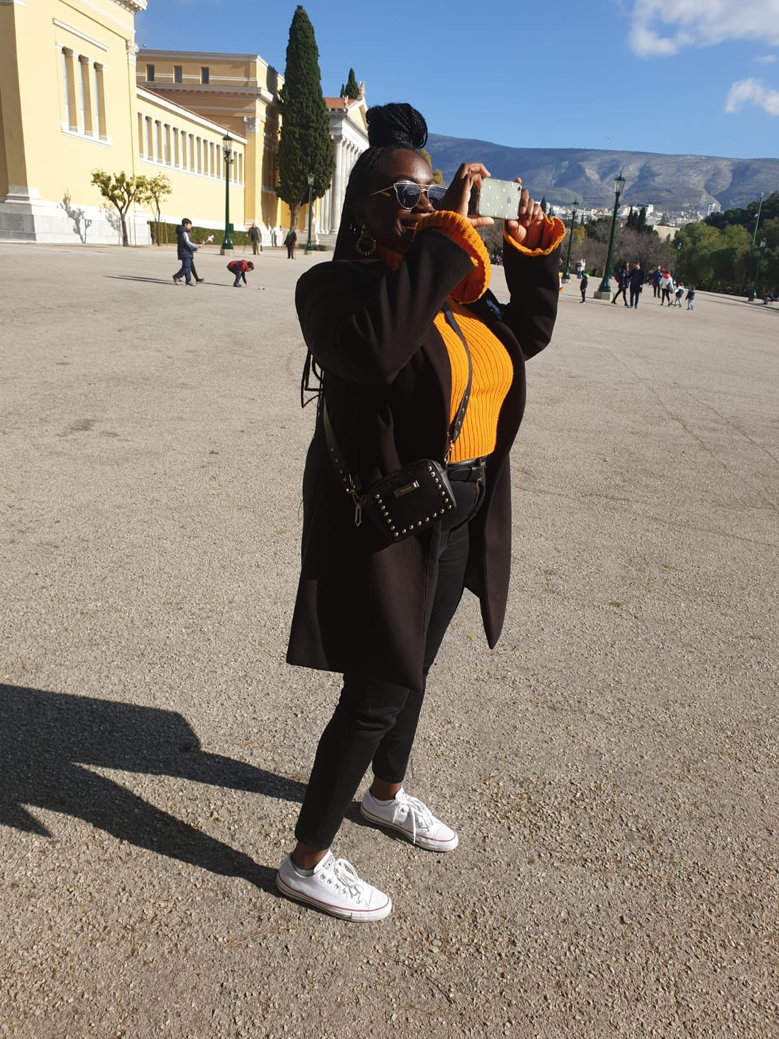 A bonafide explorer, Christania has been traveling since she was 2 years old, after her family relocated to Nigeria for a few years. "I was born in Jamaica so I prefer warmer climates and particularly enjoy traveling to hot countries where the pace of life is a lot slower and calm compared to the rat race in the UK. I went to Cuba with my partner in 2019 and having no internet access for 10 days was absolutely glorious."
When it comes to holiday research, Christania turns to Google. "I usually Google the life out of the destinations that I want to visit," she shares. "I purposely seek out travel blogs/Instagram profiles by Black women. I used to check Facebook groups as well to hear about the experiences of Black queer women in different countries."
Finding Black queer communities on her travels has proved quite easy and Christania puts this down to the accounts she follows. "I follow non-UK/US Black queer people on social media. Once I find one person, I'm able to go down a bit of a rabbit hole and find the information I'm after."
Imale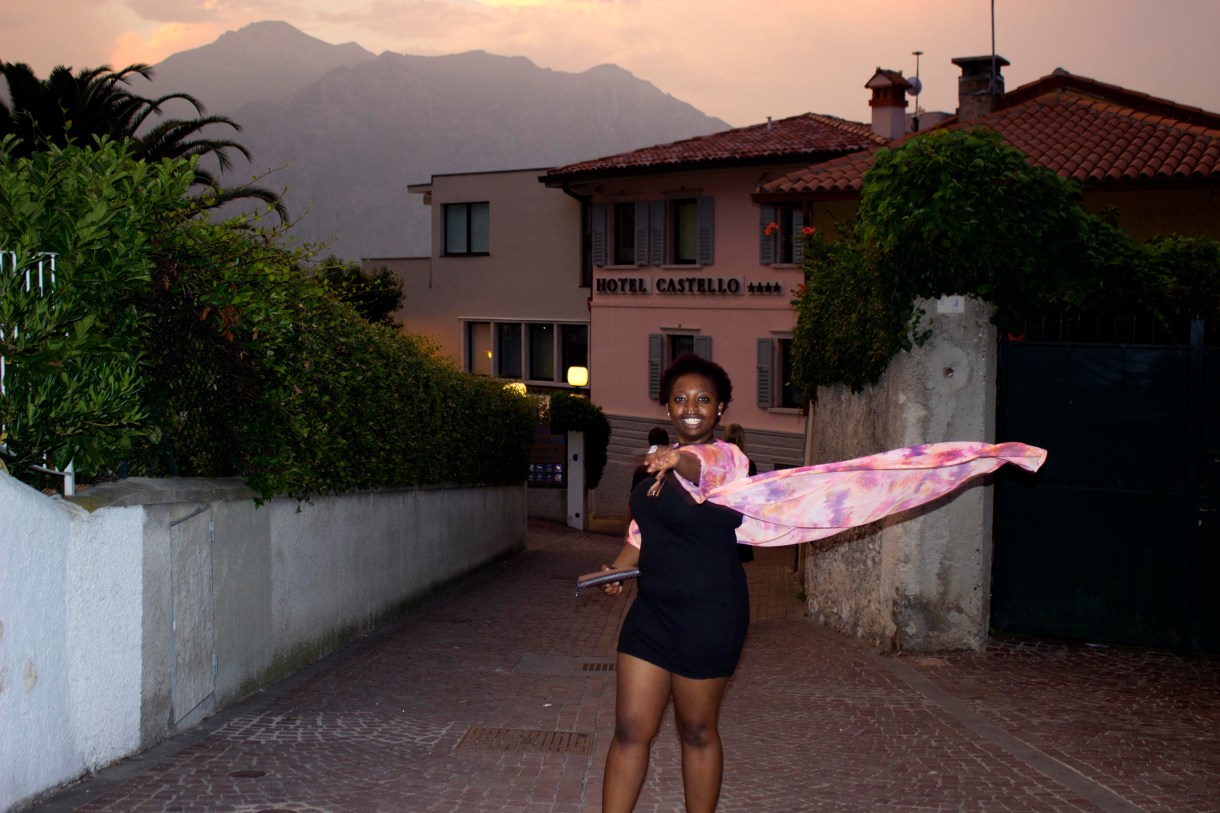 Being pushed outside their comfort zone is how Imale describes traveling, with Black majority countries being their favorite destinations. "I'm also open enough to venture as far as China to see just how different 'different' can get."
Normally taking one big holiday to an African country alongside city breaks within Europe to change things up, Imale's big holiday is normally decided off the back of rigorous research on YouTube and social media. "I have discovered that going to art events will turn up one or two queer people who are then welcoming into their world — I have connected with some amazing queer people in Zambia and Rwanda this way."
Though Imale's inventive arts world tactic has yielded success, it has only been as a result of recently changing their approach. "I think the difficulty lies in the fact that homosexuality is still criminalised in a lot of countries — for the purposes of safety, community members tend not to be as visible unless you are already a member of that community."
Sadé
A lover of traveling, the queer non-binary photographer headed out on holiday at least twice a year before the pandemic. "I love city breaks but also warm coastal areas where the beach is easily accessible. I also love visiting places where there are stark cultural differences however these places are usually homophobic and/or racist."
Much like many Black queer folks, Sadé's main travel guide has been google '____ LGBT+ laws' or trawling Twitter for peoples' experiences. "I've never found a queer Black LGBT community abroad although I would love to, just like here you kinda need to know someone to get you in/know where the hotspots are. My partner and I went on our first holiday together last year to Lisbon, Portugal and the only Black queer people we found on the trip were a lovely older couple who took this photo of us."
"I'm excited to use the Black Queer Travel Guide in future to help navigate new holiday destinations and also hopefully to connect with black queer communities abroad."
---
As more of the population gets vaccinated and we begin cautiously looking ahead to the world opening up again, that world needs to prioritize Black queer travelers. The Black Queer Travel Guide project is well underway, with a web app now live and demonstrating the first stage of what will eventually become an easily downloadable phone app. We're also still fundraising on the Black Queer Travel Guide's GoFundMe page to help get the project off the ground and begin commissioning Black queer creatives and writers, alongside applications for grants which will no doubt take up much of our year.
With the growth of Black queer-led initiatives and projects, an exciting and more accessible future lies ahead for Black queer and trans folks and Black Queer Travel Guide plans to be a part of that.