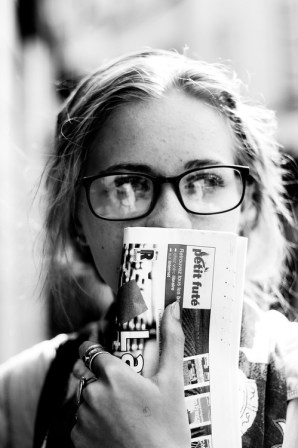 HELLO and welcome to the 67th installment of Things I Read That I Love, wherein I share with you some of the longer-form journalism/essays I've read recently so that you can read them too and we can all know more about group exercises! This "column" is less feminist/queer focused than the rest of the site because when something is feminist/queer focused, I put it on the rest of the site. Here is where the other things are.
The title of this feature is inspired by the title of Emily Gould's tumblr, Things I Ate That I Love.
Big Breaks For Blowjobs (March 2013), by Katie J.M. Baker for Jezebel – "…our investigation found that the people behind the scenes — not the camera-ready women they hide behind — are the ones truly worthy of a spotlight. Some of the men who recruit and run the organization's lucrative pageants are scam artists with lengthy track records of manipulating desperate clients with false promises of fame. Chasing the dream can be pricey, but sources told us it's possible to pay up with sexual favors."
Why Didn't They Stop Him? (August 2009), by Phoebe Zerwick for OPRAH – "Vernetta Cockerham did everything by the book. She took her abusive husband to court. Got a protective order. Reported his violations to the police. Yet in the end, none of that was enough to prevent the worst tragedy she could imagine. Why aren't the laws against domestic violence enforced?"
Hurt to Read (June 2009), by Michael Copperman for Guernica — Beautifully written piece about a teacher returning to New Orleans and finding his former student's house in ashes, remembering the student "from a family who was the kind of poor that made the baseline poverty of the rest of the children in my class seem first world" and how she loved to read, and this one dress she wore.
The Price of Marriage in China (March 2013), by Brook Larmer for The New York Times – This follows two stories; a "love hunter" who gets paid shit-tons of money by extraordinarily men to find their dream girl by literally roaming the country looking for girls who look a certain way, and a mother trying to find a daughter for her unmarried son. There's also some interesting stuff about how successful women are the hardest people to find mates for.
Scenes From a Group Marriage (May 1999), by John H. Richardson for Esquire – "Does America's new polyamory movement mean: That it is possible to have a serious commitment to more than one person.That there is an alternative to hypocrisy and infidelity, or That in suburban New Jersey, Tom and Nan and John and Jen are having a lot more fun than you are?"
The Science of Sleeplessness (March 2013), by Elizabeth Kolbert for The New Yorker – This is about how people started studying sleep and then the author gets a sleep study herself and then she writes this article.
Camp Conformity: I Was Sent To Bond With My Fellow Jews. I Failed (July 2012), by Rebecca Aronauer for Zócalo Public Square – Having written my own essay about failing at life via Jewish summer camp, I was drawn to another such essay which, just like mine, involves a lot of puberty anxiety. It's short, but sweet.
I Was A Teenage Arsonist (March 2013), by Delaney Nolan for The Rumpus – "…there has been one time, once, in my entire life, that I have found myself completely alone. It was in 2004, at the age of sixteen, when I lay in my room and realized that no one was going to help me. That I was going to break my family's heart. That I'd be kicked out of school, that everyone I knew in that whole state would suddenly see me as an insane criminal, an arsonist. That I'd have a record. That I might go to juvie, could get taken away from my home. That nothing would ever be the same. And I'd brought this on myself. It was my own fault. There was nothing, nothing I could do. This was the worst hour. It is still the worst hour. But this is a funny story."
Meet the Men Who Spy on Women Through Their Webcams (March 2013), by Nate Anderson for Ars Technica – Um so apparently guys can remotely hack in to your computer, see all your files, and watch everything you do via their webcam, and then share these photographs with each other on the internet. Just um, FYI.
Hercules: Master of Cuisine, Slave of Washington (February 2010), by Craig LaBan for The Philadelphia Inquirer – This story is in two parts (here's part two) and it's about George Washington's slave Hercules, who, despite being the head of Washington's laborious kitchen in Philadephia, Washington would not let him go free. It's a really fascinating story especially if you love history.
20/20 Riotous Hindsight (May 2012), by Matt Welch for Zócalo Public Square – Looking back on what has changed since the Los Angeles Riots with respect to acceptable public discourse and the racial composition of the LAPD. Pretty short, but interesting.
Between Us (And Honeybun) (March 2013), by David Houlb for The Rumpus – The author spends a lot of time thinking about the bizarre relationship between his officemate and his officemate's wife, as played out via insane telephone conversations every day.
Food Desert, (June 2010), by Adrienne Samuels Gibbs for Ebony Magazine – "In Chicago, approximately 633,000 people, in a city with a population of 3 million, live in neighborhoods that lack a grocery store. Roughly half of Detroit's residents live in an area devoid of a mainstream full-service supermarket, leaving 460,000 people who, without a car or food-delivery service, don't have access to fresh fruit and vegetables."