OK. Here's the deal. If you saw the article I wrote two weeks ago on nail polish, you already know that I'm coping with my anxiety about the apparent end of world with retail therapy and — I don't know what to tell you, you're either you're into that or you're not. But here's gay socks!
Why socks? Five reasons, brainstormed 100% from the top of my head right now, why cozy socks should be queer culture:
Socks are easily customizable to show off personality, ideal for a workplace setting when you want to flag "I'm a homo" or for when your sitting on your couch with your cats, I do not have cats because I am allergic, but we're talking about a broader gay audience here
As an accessory, socks are pretty gender neutral if not agender completely? So often when we do fashion content for Autostraddle, we have to approach it with "is there femme content? butch content?" but socks are… socks. And that's beautiful.
Socks just feel queer, maybe because they are overlooked but provide just the right amount of POP. Are straight people really rounding up socks for each other? I don't think they are.
Warm fluffy socks padding around on your kitchen floor on a weekend morning are the brunch of footwear. I don't make the rules.
Ugh… We have feet? (Don't laugh! There's no bad ideas in a brainstorm!!)
And so! Without further adieu, you can avoid work by looking at socks. You're welcome.
* Usually on MLK Day, I write personal essays reflecting on the history of Black activism and lessons learned. But see my previous comment re: my current state of mental health about the world haha. That said! You should be calling your Senators today to tell them to abolish the filibuster, which is going to be the first step in getting the Voting Rights Act passed. I can't emphasize enough that today especially that is the best, most actionable way you can honor a truly great man who believed in the universal right to vote above all else. Yes, I know that was an abrupt transition, but it was worth it. NOW SOCKS!
---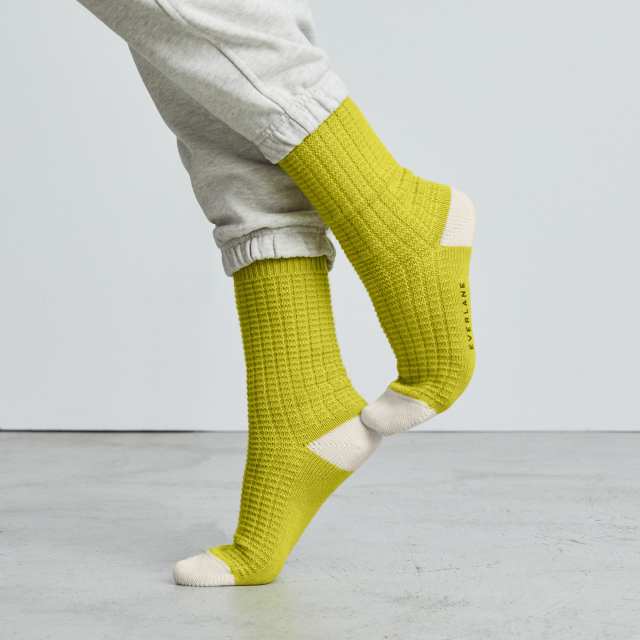 I am OBSESSED with this chartreuse (is that a word? did I make it up?) green color.
Soft socks in a soft grey. Classic.
This is giving me '90s preppy mean girl, and I… I'm surprisingly here for it?
SPEAKING OF 90s NOSTALGIA. I want them. I want them on my feet right now.
Ok now I'm all the way down the nostalgia Choo Choo Train and cannot be stopped, but seriously!! These1960s inspired "make love not war" socks!?! IN LAVENDER!! C'mon!!
I always buy at least 10 pairs of these at the start of the year, and like clockwork I lose every pair to the washing machine monster. (They also come in the footie version if that's your jam.)
I've been promised by the website that these are "The coziest cotton socks" and they come in a literal rainbow of colors. Just look at them? I believe!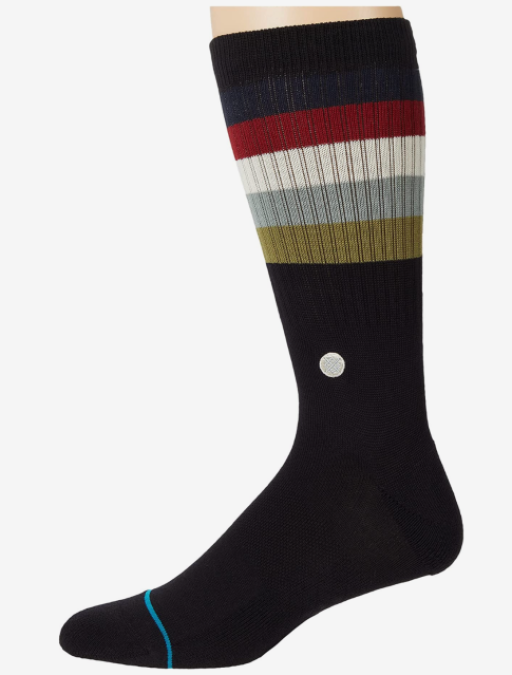 Socks really don't have to be fluffy and pink to be cute, there's a stoicism (can socks be stoic?) that I keep coming back to in this pair.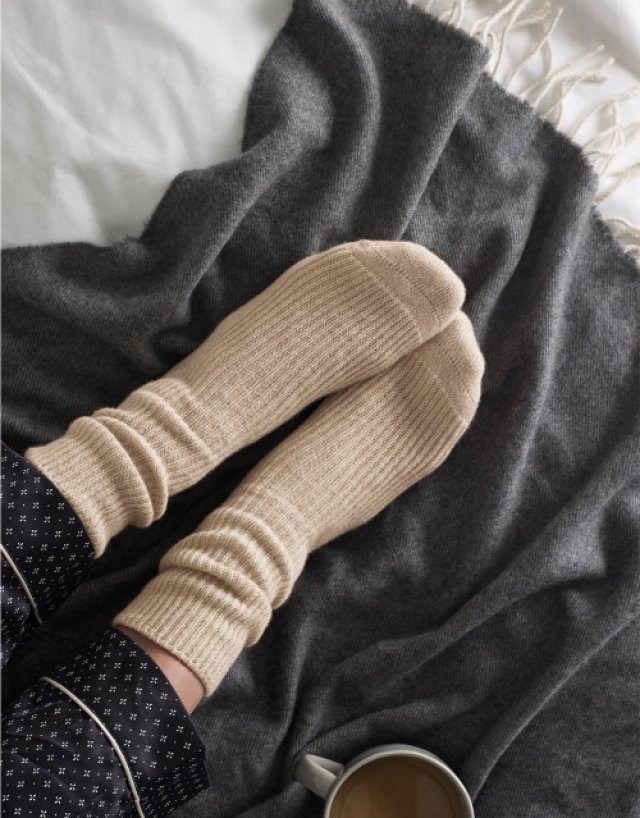 These are easily the most expensive socks on this list. You and I both know that I do not have $50 to spend on cashmere socks. The idea alone is absurd. But these are the socks I dream of anyway. I dream of their softness and the loose hug of them around my toes, perfect for being underneath a blanket without your feet cramping, for long hours of reading a book and sipping tea on a Saturday afternoon. Perhaps with just a whisper (a whisper, I say!) of snow falling out of the window.
The life I could live.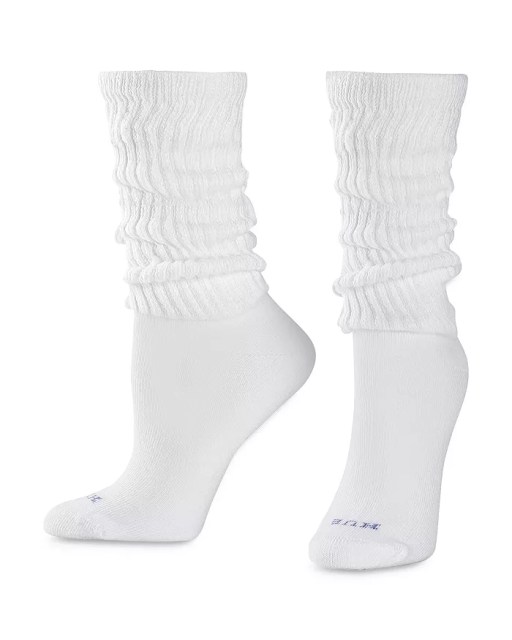 And on the other side of the spectrum, just a picture perfect slouchy tube sock. It literally goes with everything.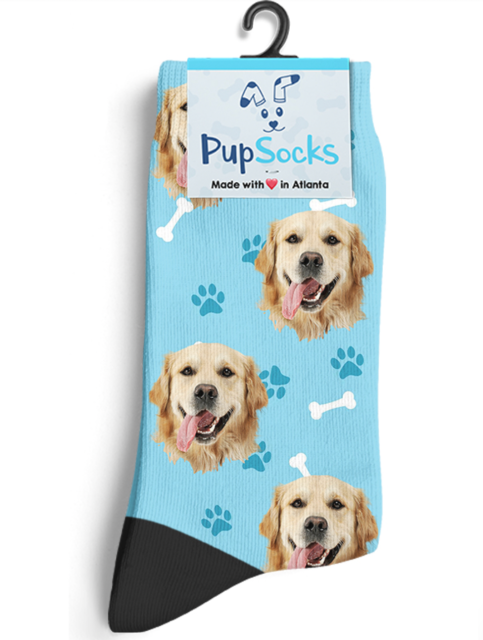 As I already mentioned today, I am allergic to all pets with fur. So these are not socks for me. BUT I am thinking of the greater gay good here, and definitely someone in your life wants to have their cat or dog on their feet with them at all time. We know who we are, as a people.
Much like Pup Socks above, these come to us courtesy of Nicole Hall our A+ and Fundraising Director (support queer indie media!), who had this to say: "They ship from Germany I think, so take a minute, but that's good news for our European readers."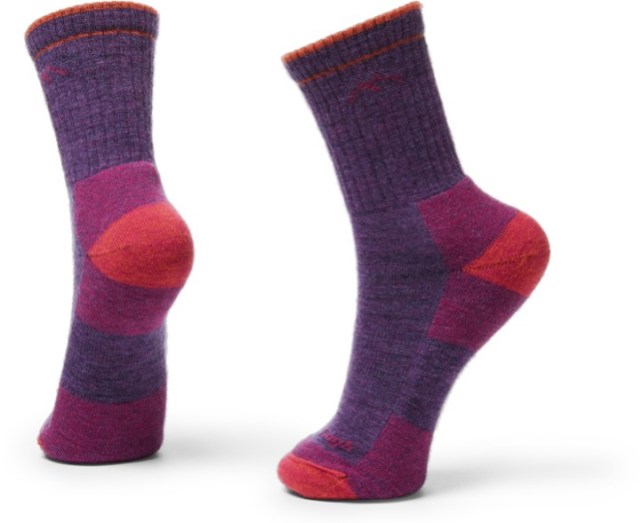 And once again, we have Nicole to thank: "Wool socks keep your feet drier than cotton if you're out in lots of snow!" And listen, they woke up to multiple feet of snow this morning outside their door, so they know exactly what tf they are talking about.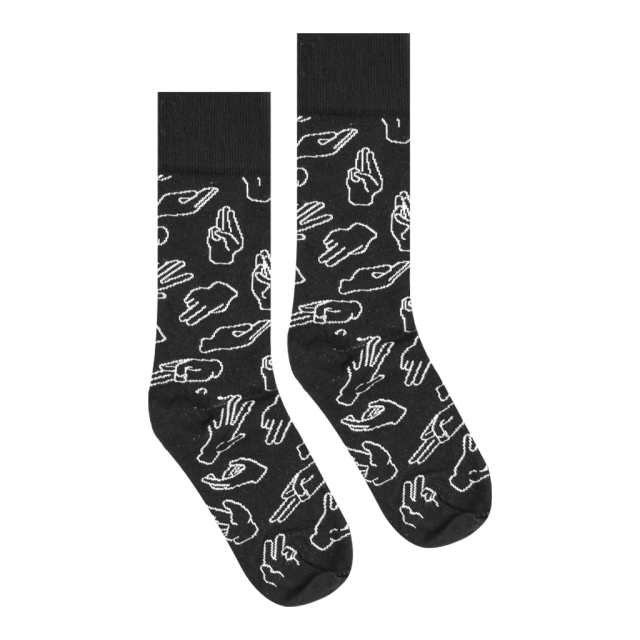 Yes, yes, you know I couldn't leave us on our sock journey without plugging some of our own merch, right? I simply must do it.
Here's the story: I bought a pair of these on the exact day they came out, and after they were delivered to my house they mysteriously… disappeared… right after Christmas. I'm convinced they were stolen by ghosts of lesbians past (or they rolled under my bed never to be seen from again, who's to say?)
THESE ARE OUR #1 SELLERS!! So much so that they are out of stock right now, but you can get on the waitlist. And you should! Because you could be wearing these purposely mis-matched socks and living out your own 1980s cheerleader queer fantasy. I want that for you. I want it so badly.