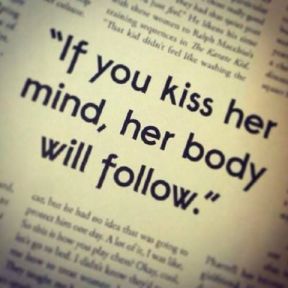 HELLO and welcome to the 93rd installment of Things I Read That I Love, wherein I share with you some of the longer-form journalism/essays I've read recently so that you can read them too and we can all know more about Aaron Carter! This "column" is less feminist/queer focused than the rest of the site because when something is feminist/queer focused, I put it on the rest of the site. Here is where the other things are.
The title of this feature is inspired by the title of Emily Gould's tumblr, Things I Ate That I Love.
Pimp (Fall 2006), by Olivia Chia-lin for Narrative – Olivia graduated from UC-Berkeley and was subsequently alarmed to hear there was no place for a woman at divinity school, so she turned her attention to community organizing in Oakland and also became one of the highest-paid call girls in San Francisco. This story is a few snapshots of her life as a call girl who wanted to experience the secret dreams and longings of the people around her.
**Dear Khary (An Autobiography of Gentrification) (August 2013), by Dr. Jasmine Elizabeth Johnson for Gawker – A beautiful piece written from a daughter to her murdered brother about her San Francisco neighborhood being gentrified, seeing the businesses that catered to people of color replaced by restaurants that cater to Silicon Valley millionaires while their family struggles to maintain their legendary bookstore. It unravels in a really interesting way.
Love Love Love (September 2013), by Lizzy Acker for The Rumpus – "There are people you love so much you get tattoos so you'll never forget how much you love them. These are the people you scream for, who cut out your heart with a spoon. And there are hypothetical people who exist in certain cells of your body, and you are mother to all those people, and you love them in a deep and theoretical way."
How Male Power Spreads HIV (September 2013), by Eva Hershaw for The Atlantic-  Follows HIV-positive activist Sandra Villarreal, who speaks openly about HIV in Chiapas, Mexico, where it's still stigmatized, 27 percent of HIV cases are women (compared to 18 percent nationwide) and most women get HIV from their husbands.
**The Effects of the Rio Grande Valley on a Scholarship Boy (September 2013), by César Díaz for Guernica – "It is the writing found over a thousand miles west on a Tijuana border wall: Go, but do not forget me. Those who flee do so to escape living in the midst of everything they have seen or have been. It is a dream. It is a nightmare. This is the borderland, a land of misunderstanding, where you cling to the past because you are afraid to embrace the future. But it makes no sense. And it makes perfect sense."
Man and Superman (September 2013), by Malcolm Gladwell for The New Yorker –"In athletic competitions, what qualifies as a sporting chance?"
A Good Angle Is Hard To Find (September 2013), by Sarah Hepola for The Morning News – Another essay about selfies? Don't mind if I do! Plus, Sarah Heppola used to write a series for Nerve that I believe was called "Crying in Public," which is obviously a winner.
Spilling Secrets (August 2013), by Lilly O'Donnell for narrative.ly – Bartender on bartending.
And two articles about teen idols:
Aaron Carter: Starting Over, Starting Now (At a Mexican Restaurant) (September 2013), by Mitchell Sunderland for Vice – "Aaron had no problem acknowledging his past or admitting how fucked he was. Midway through the show, he pointed out that the woman taking photos on the stage was his sister B.J., not a professional photographer. Since she didn't have a press pit or a tripod, she stood on a pile of stage equipment boxes next to me, wearing blue jeans and sunglasses on top of her blonde hair. I leaned in and told her I was blown away by his performance and honesty. She gestured at the Mexican restaurant around us. "He's worked so hard," she said. "This is as real as it gets.""
Leifland (July 2000), by Danielle Gardener for LA Weekly – There's this episode of This American Life from like 1999 or something about The Internet where Ira Glass is totally mystified by the story of a girl meeting up with a guy she'd only met on THE INTERNET! It's really quaint in retrospect. This article was kinda like that, except about online fandom rather than internet dating. So much time is spent in awe that this Leif Garrett fanclub even came together in the first place — something so common and pedestrian now that online fandom is no longer indicative of great success, fame or awe. Anyhow, this was very interesting and weird and funny!