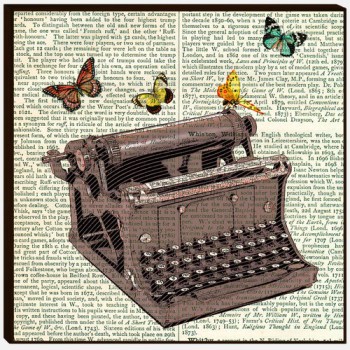 HELLO and welcome to the 70th installment of Things I Read That I Love, wherein I share with you some of the longer-form journalism/essays I've read recently so that you can read them too and we can all know more about Bally's! This "column" is less feminist/queer focused than the rest of the site because when something is feminist/queer focused, I put it on the rest of the site. Here is where the other things are.
The title of this feature is inspired by the title of Emily Gould's tumblr, Things I Ate That I Love.
This week the National Magazine Awards were announced! I wrote a thing about it, and for that thing I did mini-profiles of all the ladies nominated. You should read the thing. Also, while writing that thing I obviously was digging through the archives of said nominated ladies and reading all of their shit, which will be reflected here today! Also: other things.
But first, we'd read about the Zanesville Exotic Animal Escape in TIRTL before, so I assumed I'd read the NMA finalist about the Zanesville Exotic Animal Escape, but no it was a different story about the same story! So I had to read the NMA finalist one. This is that:
18 Tigers, 17 Lions, 8 Bears, 3 Cougars,2 Wolves, 1 Baboon, 1 Macaque, and 1 Man Dead in Ohio (March 2012) by Chris Heath for GQ –  "The miracle of the great Zanesville zoo escape—which began last fall when a depressed, desperate man named Terry Thompson set free his vast collection of exotic animals—was that not a single innocent person was hurt. The incident made global news. It also thrust into daylight, if only for a brief moment, a secret world of privately owned exotic animals living off the grid, and often right next door. We sent Chris Heath to Zanesville, Ohio, to find out where the wild things are—and what the hell they're doing there."
Okay now here's the rest:
The Bad-Boy Brand (April 2013), by Lizzie Widdicombe for The New Yorker – About the guys who run VICE, who sound like douchebags a little in this article, and their television show and how their business has evolved and developed or whatever
Life and Meth (June 2004), by Pamela Colloff for The Texas Monthly – "Since the arrival of cheap, homemade speed in East Texas five years ago, the drug has torn apart countless families and turned kids into addicts — and there's no end in sight."
Fit To Be Tied (January 2000) for by Sabrina Rubin Erdely for Philadelphia Magazine – Seriously this is totally true, Bally's Total Fitness is a total shithole and they totally trap you in crazy membership contracts after a really intense sales pitch and it's impossible to get out of these contracts.
Lip Shtick (September 2003), by Pamela Colloff for The Texas Monthly – Did you know that the Neiman-Marcus in Dallas sells more makeup than any other Neiman-Marcus anywhere? This article is about why people in Dallas wear so much makeup.
Wal-Mart's Death Grip on Groceries is Making Life Worse For Millions Of People (March 2013), by Stacy Mitchell for Alternet – Seriously I think that we as a people are underestimating Wal-Mart and should be legit freaked out and there should be nationwide pushback. They are doing some fucked-up shit. Not the people in the blue aprons, but the people in charge up top.
Consumer Products (Winter 2011) by Stephen Marche for Lapham's Quarterly – This was a trip!! "Celebrity culture is religion in disguise. It pretends to be junk while giving us the sustenance that we need. Celebrities live like gods; they act like gods. They dwell in the dark recesses of our souls where we crave the images of gods. In the aisles of the supermarkets they stare down at us like the saints and gargoyles that once crowded the cornices of medieval cathedrals with the iconography of suffering, or like sculptures in Hindu temples that celebrate birth, sex, death, rebirth. The latest American Religious Identification Survey shows that the fastest growing religious choice in the United States is "none," now larger than every other group except Baptists and Catholics."
Intimate Intimidation (April 1996), by Sabrina Rubin Erdely for Philadelphia Magazine – How this gynecologist Allan Nachills got away with molesting his patients for years, hopping from town to town and continuing to get new jobs in new hospitals and opening new private practices without previous convictions or anything catching up to him. I hope/imagine that technology has stopped this from happening now, at least as egregiously as it happened in this case.
How I Had Sex In 1950 (April 2012), by Jacqueline Coulette for Zócalo Public Square –  "I was a high school teacher and principal from the 1960s to the 1990s and saw attitudes concerning sex change a lot among the young… Also, to my amazement, many of my students, despite being sexually active, knew almost as little as I did in 1950."
The Master (April 2013), by Marc Fisher for The New Yorker – About rampant sexual abuse of students by teachers that went unchecked at Horace Mann for years, leading at times to suicide or permanent psychological damage in its survivors. This particular story focuses on this teacher Berman who seems to have started an academic cult, basically, he sounds like a total dicknail.
Saudi Girls Gone Wild (January 2008), by Mona Eltahwy for Forbes.com – "But in a country where "driving while female" is illegal, as is checking into a hospital without a male guardian's signature, a gossipy romance can spark an explosion of political debate. That's what happened when a Beirut publishing house first released Girls of Riyadh in 2005, by 24-year-old Rajaa Alsanea."