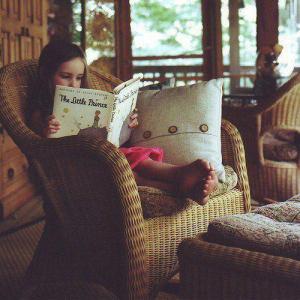 HELLO and welcome to the 46th installment of Things I Read That I Love, wherein I share with you some of the longer-form journalism/essays I've read recently so that you can read them too and we can all know more about Affirmative Action and K-Pop! This "column" is less feminist/queer focused than the rest of the site because when something is feminist/queer focused, I put it on the rest of the site. Here is where the other things are.
The title of this feature is inspired by the title of Emily Gould's tumblr, Things I Ate That I Love.
A Tale Of Two Cities (March 2010), by Gary Stephen Ross for The Walrus – "Any city of consequence is, from the outside, a lamination of clichés; Vancouver, even more than most places, lends itself to spoof."
Unmasking Reddit's Violentacrez, The Biggest Troll on the Web (October 2012), by Adrian Chen for Gawker – If by some chance you've not yet read this, today is your big day! Basically the guy who started Reddit's infamous 'jailbait' forum as well as a subreddit just for rape jokes, among other radically problematic and borderline-illegal activities has been outed and Reddit is really upset and so is that guy.
Doing The Work: Why We Need Affirmative Action (Winter 2004), by Roger Wilkins for The Virginia Quarterly – "As the 20th century rolled on and violence and terrorism against blacks abated a bit, the American practice of disabling blacks—now more than two centuries old—continued to grind on, just as the sentences about disabling which you are reading do. But it is necessary for them to grind on in order for me to convey the dreadful weight and power of the cultural forces marshaled by the United States against the minds and spirits of each and every black person born in this country in the three and a quarter centuries after white supremacy became one of the central building blocks of our culture."
Caught Getting Creative (October 2012), by Amy Wallace for Los Angeles Magazine – The story of Jonah Lehrer, a distinguished and up-and-coming 31-year-old writer and published book author with credits at Wired, The New Yorker, Radiolab and so forth, who got busted for plagiarizing others and himself and often just making shit up.
The Great Escape (August 2007), by Joshuah Bearman for WIRED – This is about that Ben Affleck movie, Argo, that's about to come out about the CIA using a fake sci-fi film to sneak Americans out of Iran in the 1970s.
The Flight Album (May 2010), by Kaitlin Fontana for The Walrus – "In New York, I look for Joan Didion, who, having long ago adopted the city as her home, lives on the Upper West or East side; I'm never sure. I know I will never find her, but every tiny old lady with big glasses (there are many of these about) offers a glimmer of possibility. I stare at them. Follow them, occasionally. What else is New York for if not the possibilities of such encounters? I devise a mental scenario in which I am Didion's neighbour. She and I meet up occasionally and go for lunch. She thoughtfully chews bits of torn bread, mashing them with those flat, lined lips old ladies get. I say, "I don't know, Joan,wp_postsin this fantasy, as if we're in the middle of some grand conversation we always have about something important."
A Case of Road Rage (February 2010), by Ed Leibowitz for Los Angeles Magazine – A tragic story about a car accident that killed a little boy and paralyzed his mother and was blamed on, um, road rage.
My Fight (Fall 2012), by Deirdre Gogarty with Darrelyn Saloom for The Virginia Quarterly – "Finally, Joe signals the end of my first day of training. I lean against a grimy windowsill. Sweaty, achy, exhausted, I am delighted—with myself, with where I am, with what I'm doing. I vow to myself that I will succeed here, as I never have in school." 
Drawing Myself Out (September 2012), by Avery Edison for The Bygone Bureau  – A trans woman discovers a few weeks into hormone therapy that she suddenly was developing an artistic temperament, drawing, and seeing the world altogether differently.
Factory Girls (October 2012), by John Seabrook for The New Yorker– The author of NOBROW on "cultural technology and the making of K-Pop."
Where Work Disappears and Dreams Die (July 2012), by Don Terry for The American Prospect – It's about Gary, Indiana. I think the headline is kinda self-explanatory.