"There's Something About" is a series where writers chat about the type of babes that make them all hot and bothered by showing you fictional Pop Culture hotties that fit the bill.
---
I often have an attitude and rightfully so because I don't like a lot of y'all and very few of you deserve my kindness — I am also incredibly hot. I think there is a saying that somebody somewhere said that goes something like "You attract what you are". Well, I guess that rings true because my goodness do I get soaked for a quick-witted meanie with the face of a God — that will also spoil me and let me occasionally slap them around. But here's the thing, the panties only drop when they have an attitude with everybody but me. With me and the people they truly care about, they are sweet as an overpriced oat milk brown sugar latte. The attitudinal (and probably slightly sarcastic) personality is still there, but that secret caring cutie is only a layer away.
So here are a few fictional mean-ass sweethearts that I'd like to kiss on while they furrow their brows and try not to smile.
---
Roy Kent — Ted Lasso

"ROOOOYYYYYY KENNNT!!! HE'S HERE, HE'S THERE, HE'S EVERY FUCKIN' WHERE!!!" Listen, I want to sit on Roy Kent's face and smother him until he drowns. He is such an asshole. He knows that he's incredibly talented at what he does, so everyone should be working as hard as him to win. He looks super hot in his standard all-black outfits when he's telling everyone to fuck off and talking to them like they are idiots, but he's also such a sweetheart with those he cares for. Watching him with his niece, with the fellas on the team, and of course, with Keely — you see how genuinely kind-hearted and caring he is while never losing that infamous Roy Kent snarkiness.
Susie Myerson — The Marvelous Mrs. Maisel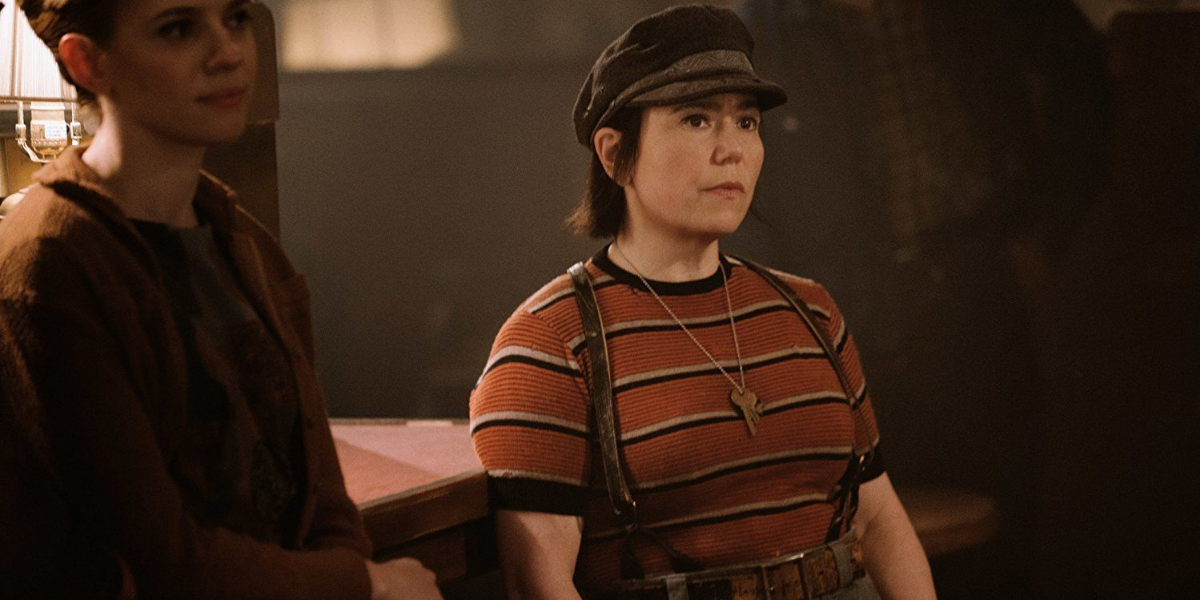 Susie Myerson (and associates) is the rude, sarcastic, short hottie of my dreams. She has zero time to play nice and take crap from anyone, least of all cishet men who think they know better than her. If you're an idiot, she'll tell you you're an idiot and treat you as such. But when Susie cares for you, she cares hard. I like how she pushes those that she loves to be the best versions of themselves and encourages them not to stay small for the sake of others. Some of my favorite scenes with her are when she's laughing at the table with her sister, or smiling at Midge while off stage. It makes her happy when those she cares for are, well, also happy. And when Susie is in your corner and calls you a dumbass, you know it's coated in love. Plus when I see her in that little hat it gives "tits up" a whole new meaning.
Detective Rosa Diaz — Brooklyn 99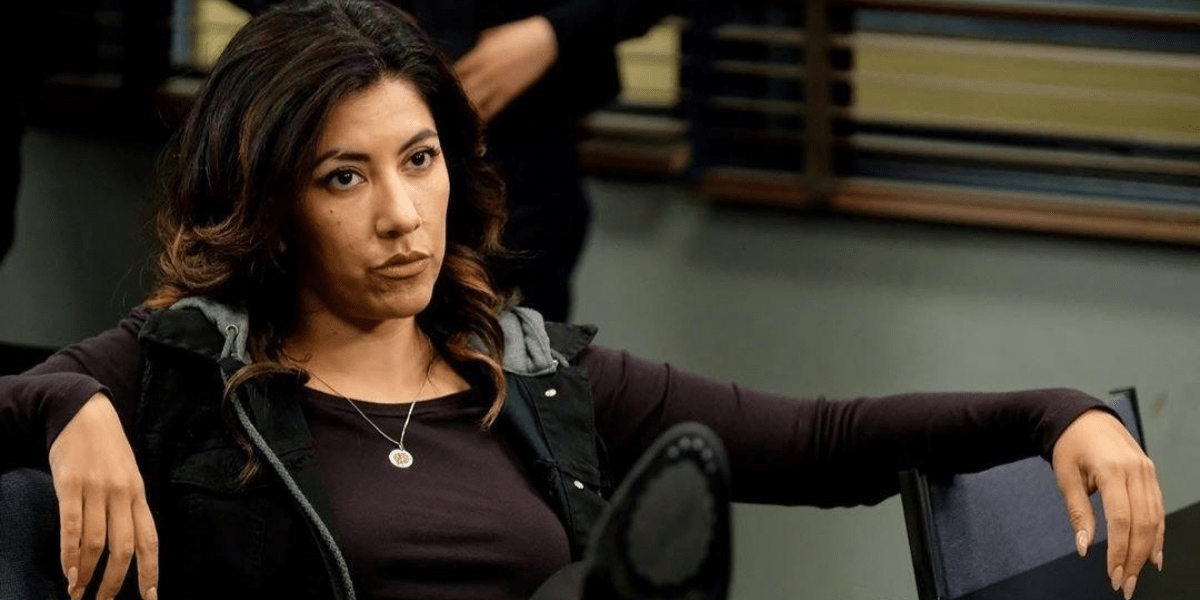 Terrifying, deeply personal, loyal, and has anger issues? Hot. Rosa's been scaring girls since the second grade and I wish I was one of them. Watching her actually kick ass is incredibly hot, it's even hotter that the only time I've really seen her smile is when she is describing in detail the ways she wants to murder someone. She may not let her guard down a lot but when she does it's in meaningful, personal ways. Like when she lets Charles give her a nickname or when she hugs Adrian and nearly cries after she finds out he's okay, she slaps both of them after those moments but still. Also, does everyone remember that scene where she kicked through glass and she and Gina Gershon got into a fight in her daydream? What about that time she threw Adrian against a truck and they started making out? Yeah….I remember them too.
Michonne Hawthorne — The Walking Dead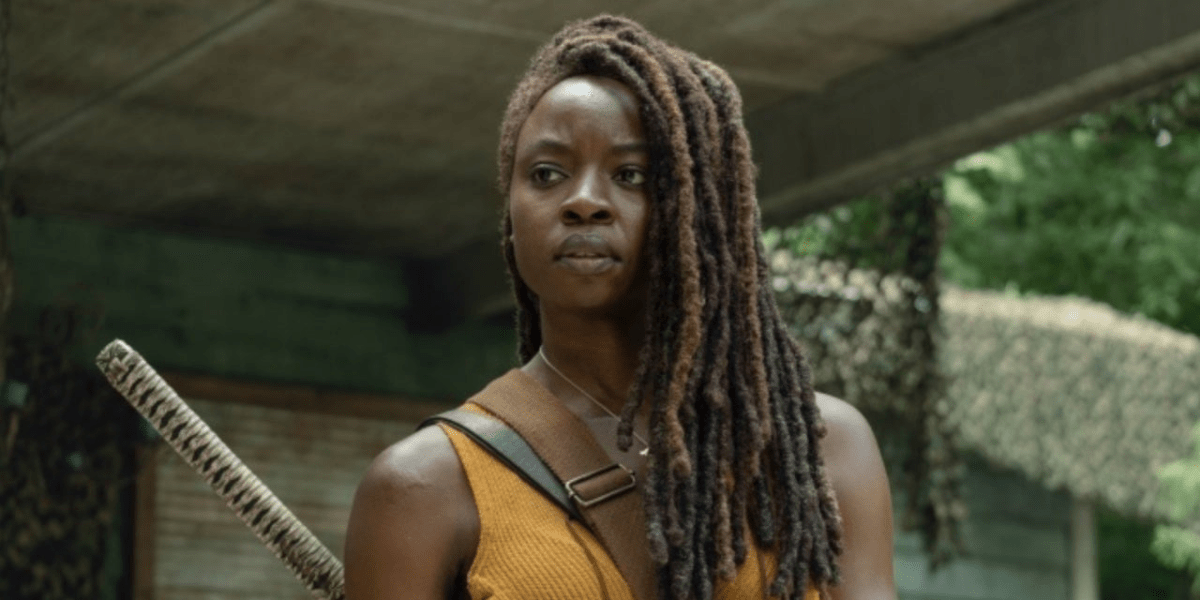 Ok so, it's the apocalypse — quite literally everyone should have an attitude. But Michonne has an attitude AND a sword. We don't get to see too much of her past before the world went awry, but what we do learn is that a lot of the times she's cared for folks and opened up, they have quickly done her dirty. So rarely have people listened to her and most folks she encounters have an agenda. So, she minds her business, trusts no one, and makes them work for her sweet side. Once she gives it to you though, she's gonna take care of you in every which way possible. The way she cares for her kiddos, slowly watching her let in Rick, and her badass friendship with Maggie all show the sweetness under the babe with RBF & a katana. Also, Also, I am wildly sure that I would thrive in the zombie apocalypse so if I care about you, that means you're surviving too.
---
So anyway, yeah, meanies who get simpy just for me are my cuppa tea. So shout out to all those sexy jerks out there who probably have adorable nicknames given to them by their girlfriends who know just how sweet these meanies can actually be.