"There's Something About" is a series where writers chat about the type of babes that make them all hot and bothered by showing you fictional Pop Culture hotties that fit the bill.
---
I am a sucker for a person with a pair of tortoise-shell glasses, wearing a sweater, and reading a book in case anyone was wondering. They love to read, are shy, are deeply invested in their area of study — AND TEND TO WEAR SWEATER VESTS! DEAR GOD!
Also, I love what it demonstrates when someone has the patience and skill set to be a teacher, especially when they can teach kids and mentor others. Opening doors for the next generation is hot! Pass it on!
---
Remus Lupin — Harry Potter Books & Films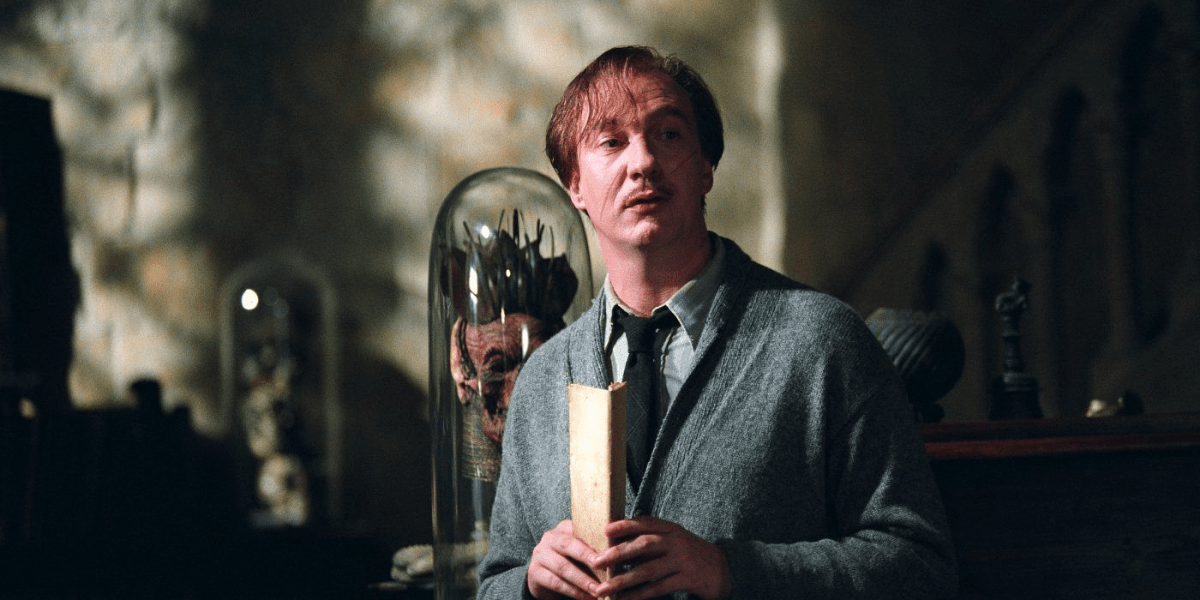 Professor Lupin has a neck that is begging for a boot or a high heel, depending on the day.
This bookish man is a sweet and salty snack. He's good with the kids. Cute! His partner is played by Natalia Tena who I know nothing about besides the fact that she has killer brows and is hot! That's great! He's got secrets stashed so tight in his ribcage they're a part of everything he is which is very Scorpio rising of him. Lupin's the kind of bookish man whose layers you can peel back just like the layers of his outfits which often include a shirt AND a vest AND a jacket. Hot!
There's also just something about Remus. That something is that he is queer. Whether it's his close relationship with Sirius that the aggressively heterosexual Harry Potter is oblivious to or the fact that his queerness is embodied in his being a werewolf, transforming and changing — it's all there if you want it to be there. Do your own close reading of the book or film and find all those little nuggets. I mean, he seems to have changed his name on coming into his werewolf hood? I don't buy that the name "Lupin" came before the wolfening is what I'm saying. His queerness makes him even more attractive.
Chidi Anagonye — The Good Place

I think The Good Place is a boring show. I tried to watch it at the urging of friends who liked it, but I feel like I wasted my time. All I got was my partner telling me that my concept of time is "Jeremy Bearimy" and an attraction to the show's resident bookish man, CHIDI. So, Chidi! He's smart, he's thoughtful, and honestly pretty generous with his time. That last bit is probably to a fault. Boundaries, Chidi! Boundaries!
I feel like his philosophy class is way less stressful than the philosophy class I had to take where we "debated abortion" (that wasn't appropriate at the time and it hasn't aged well has it professor-whose-name-I-don't-remember?). I feel like Chidi could actually teach me about philosophy, and that's hot. His apartment is filled with books and some houseplants, also hot. He's not afraid of keeping a nice home and of paying attention to the little things. He knows what he's talking about in his field and won't settle for mediocrity to the point of obsession. Hot!
If we're being real, of the three men presented here Chidi is the most anxious. The other two fictional folks come with their own anxieties, but Chidi! He has so much anxiety! He can't decide on anything! I think exploring what it means to just be present could really work for him. It would help if he wasn't in Hell, too, I guess.
Rupert Giles — Buffy the Vampire Slayer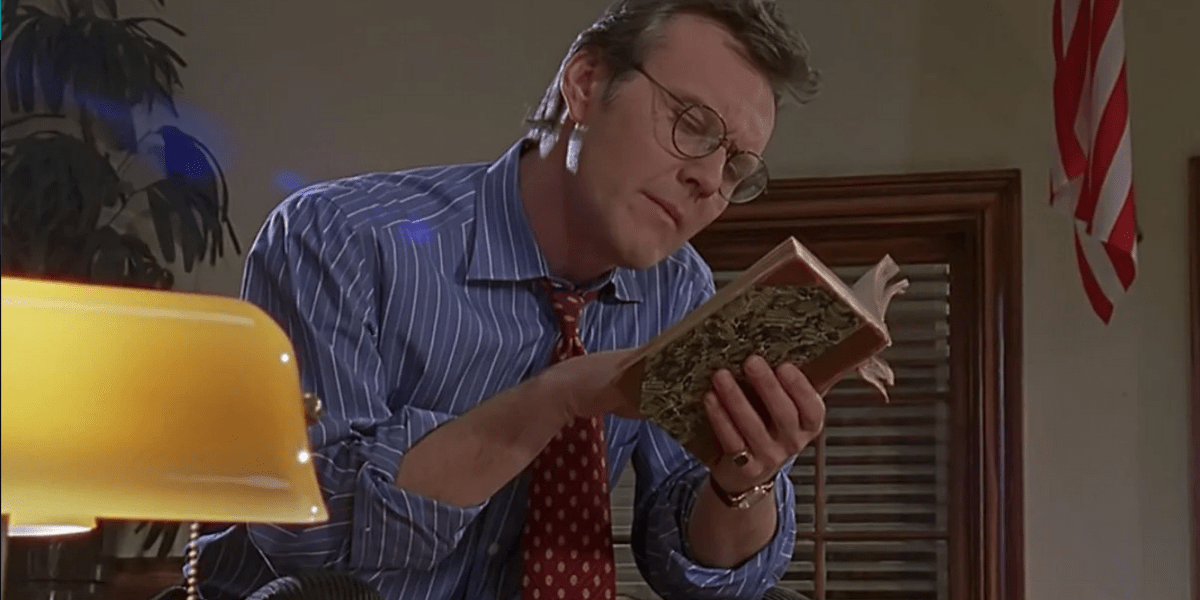 So far, we've talked about a werewolf and a guy living in literal Hell, but the least realistic of the bunch honestly has to be Rupert Giles — full living human and unshakably decent guy. That's hard for me and where we really veer into the territory of this being a fictional type. Where does this man exist in real life? Nowhere I've seen personally. And that's why he's really just a kind of TV/film archetype. I've seen people like this in moments, glimpses of a kind of masculinity that is actually kind. In a professor trying to get me not to drop a class, in fellow queers lifting each other up with words of encouragement and sharing knowledge, in myself while I'm trying to keep a bunch of stressed-out people calm while we work together.
And that's where things start to get tangled. When we arrive at Rupert Giles, I have to ask, do I actually think Giles himself is attractive? Do I want to fuck him on top of a pile of demonology books? Or do I want to be him?
---
I think that it all comes back to Giles, in a lot of ways, because (Joss Whedon's hatred of women aside) the way Giles was written represented a kind of masculinity that was good, that was divorced from so much of the toxicity that normally comes with masculinity, but doesn't have to. His brand was all about caring and learning and tea, where strength was in doing the right thing, where you didn't need to prove yourself. It was just a way to be. It's taken me a long time — a lot of starts and stops and returns to this kind of masculinity — to want to embrace it more and more for myself. This character represents a homecoming in a lot of ways.
And also, I totally think Giles would want me to step on him. AND I WOULD OBLIGE.