"There's Something About" is a series where writers chat about the type of babes that make them all hot and bothered by showing you fictional Pop Culture hotties that fit the bill.
---
These bad bois (and grrrls) fall somewhere in between the type of people I am legitimately into in real life and hot people I would date in an alternate reality. Would I actually go out with a soulless vampire who has murdered thousands? I hope not! Would I make the mistake of falling for a Shane-type? Sadly yes.
Are there two characters from Buffy the Vampire Slayer on this list of four people? Of course, because the series' two bad bois who I first encountered in my teenagehood were likely the start of this whole type which I'm apparently stuck with for life now.
---
Faith — Buffy the Vampire Slayer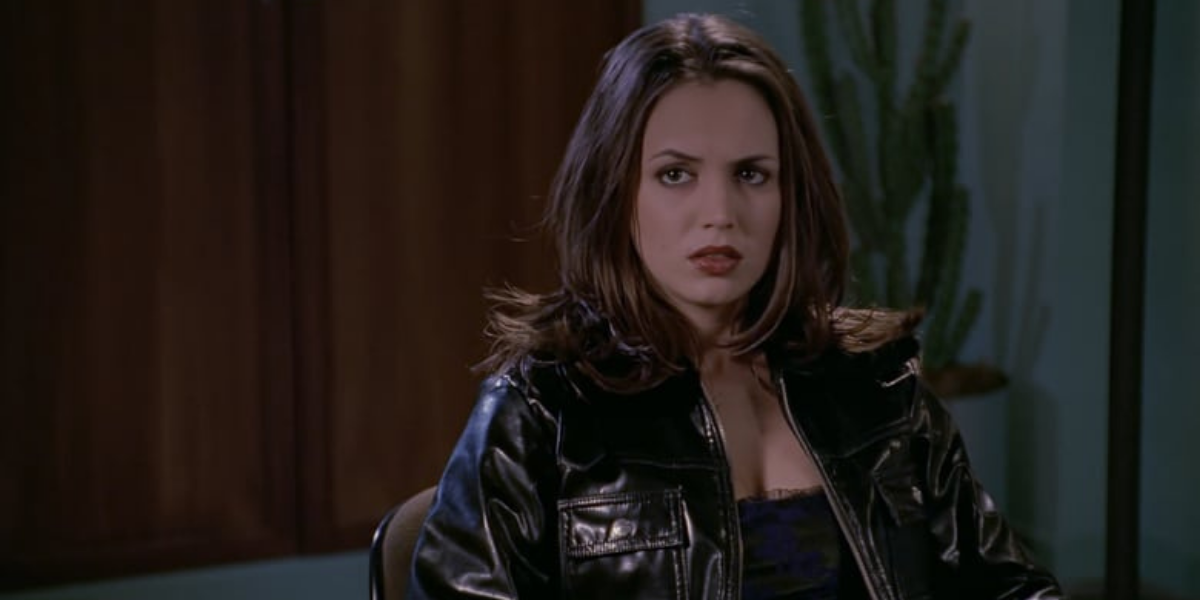 I've said it before but I'll say it again: Faith on Buffy the Vampire Slayer is my root. From the moment she arrives, acting all cool and tough and sexy and sharing stories about wrestling alligators in the nude, she had my heart. Of course, even in the first episode where she appears, we see she isn't as tough as she seems — she is terrified of the vampire who killed her watcher and eventually opens up about it. It also becomes increasingly clear that, unlike Buffy, for her becoming a slayer was a big improvement over the life she'd had so far. Going over to the dark side later (hot!) is a result of no one looking out for her. Faith just wants Buffy to love her!!
*Shout-out to Sarah Michelle Gellar playing Faith in Buffy's body and delivering this jaw-dropping monologue to Spike: "I could ride you at a gallop until your legs buckled and your eyes rolled up. I've got muscles you've never even dreamed of. I could squeeze you until you pop like warm champagne and you'd beg me to hurt you just a little bit more. And you know why I don't? Because it's wrong."
Spike — Buffy the Vampire Slayer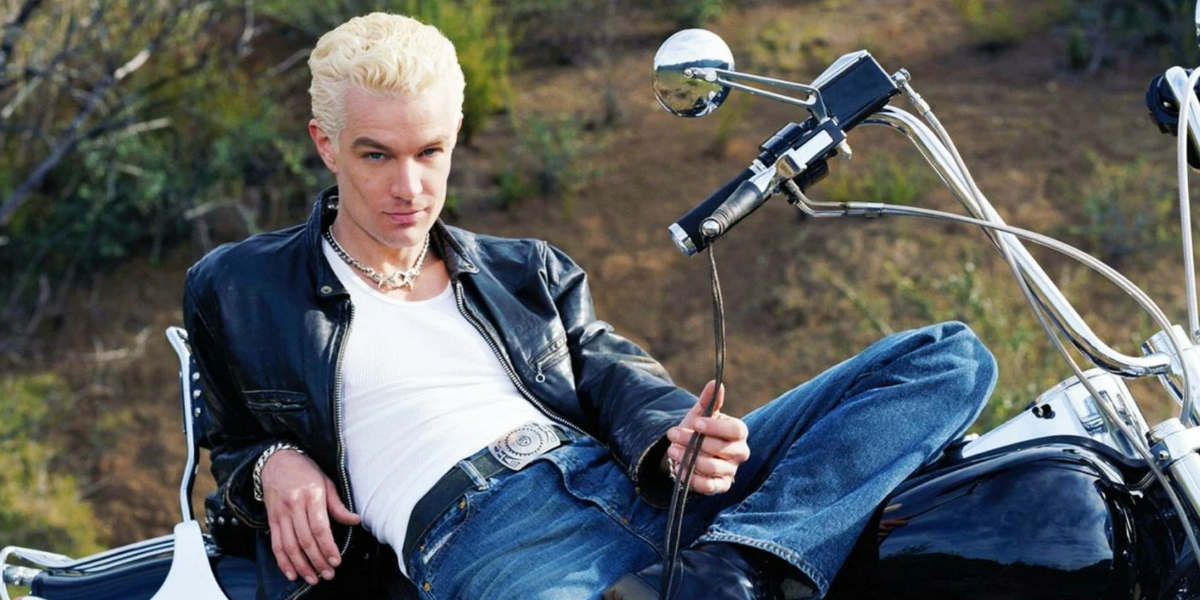 Speaking of Spike: Faith is a vampire slayer and Spike is a vampire, but otherwise, they are so alike. They both just want Buffy to love them! Oh, Spike does a good job appearing the classic bad boi with his Billy Idol look (Billy stole it from him, remember?), his punk music taste, and his murderous schemes. But we all know he started out as a big softie writing terrible love poetry and he is very much still that guy. I mean, there's a reason Harmony nicknamed him blondie bear. He's also the guy who loved his mom so much he turned her into a vampire only to have her go super creepy and try to assault him, causing him to have to kill her. Ouch, that's a troubled past and a half.
Shane — The L Word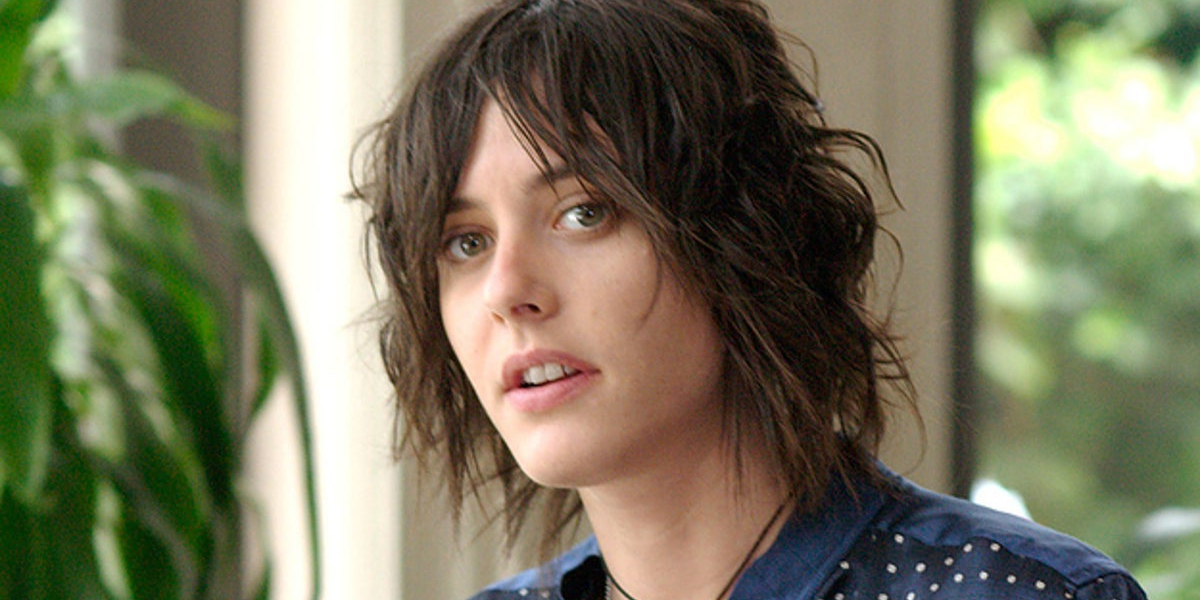 Shane as the epitome of my type is a bit embarrassing to admit because it is so basic, but I'm being honest here. Shane was a big part of my coming out circa 2006. I'm mostly referring to Shane as she appears in the original series, as a lady-killing, non-committal, rakish lesbian. The Shane who had such a heart of gold that she forgave and slept with (again!) the woman who was stalking her and putting up slanderous posters all over town (Great performance, Tammy Lynn Michaels). Like Faith and Spike, she has the look and feel of the bad boi down pat: tousled hair, ample dark eyeliner, and low husky voice. We also know Shane's childhood was shitty, her dad left, and she spent some time on the streets. But despite that background, she's consistently the series' most loyal friend and really has grown up in Generation Q — I think.
Frankie — Lip Service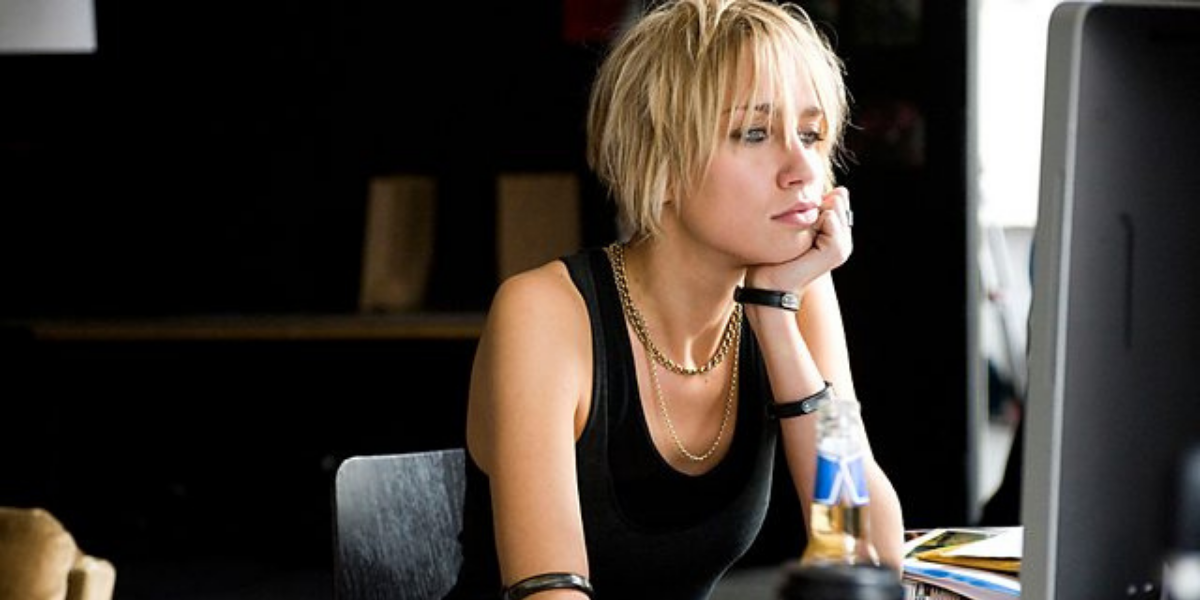 Is Frankie just Scotland's answer to the American Shane? Maybe! But I am talking about my type here, so if Frankie is a lot like Shane that's not my fault. She also has tousled hair, wears lots of dark eyeliner, and had a troubled childhood with shitty and/or absent parents! Perhaps to differentiate her from her American counterpart, Frankie is refreshingly bisexual, something we don't see a lot with androgynous women characters. She runs around acting all bad, partying, sleeping around, and behaving terribly most of the time. She starts the series having ditched her one true love Cat right after convincing her to leave her current girlfriend for her. But it's just because she was scared and didn't think she deserved Cat, not because she's really bad!
---
Okay people, tell me I'm not alone in loving these bad bois with troubled pasts and ooey-gooey vulnerable centers. And please, share with me more examples of these irresistible baddies so I can expand my repertoire.