"There's Something About" is a series where writers chat about the type of babes that make them all hot and bothered by showing you fictional Pop Culture hotties that fit the bill.
---
I watched a lot of television as a young person, and I was also a nerdy goody-two-shoes desperate to fit in with the populars. So it's no surprise to me that the characters that burrowed into my psyche (in what I now recognize as crushes) are a sort of a rebellious but still silly tomboy. I never understood the whole brooding bad boy thing, but someone who could stand up to the meanies in their universe and also had a silly side has always done it for me.
Is this just the closest thing to soft butch representation I saw on TV in that era? Maybe! In real life, I tend to be the louder, more intimidating person in my relationships, but that doesn't stop me from crushing on these characters or imagining us arguing over who is better at opening jars in our partnership.
---
Callie Torres – Grey's Anatomy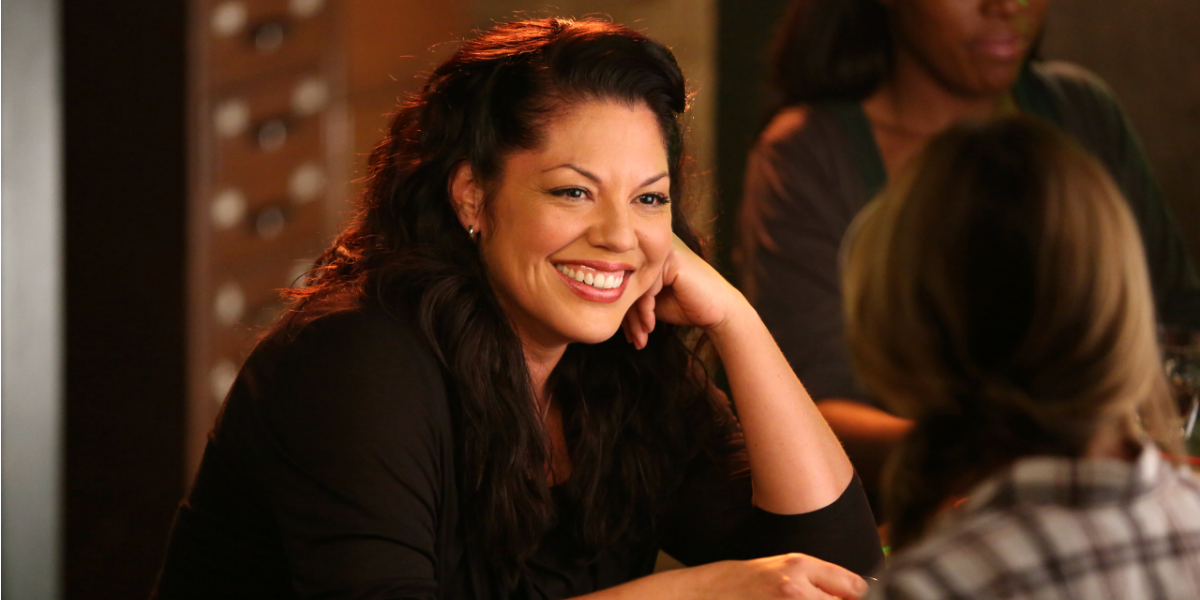 Callie is a badass orthopedic surgeon who frequently wrestles the bones of professional athletes back into their sockets! Portrayed as an outsider from the beginning of her stint on Grey's, Callie loves the gore and grit of ortho, and for a bit lives in the basement of the hospital in an honestly pretty cool but grungy cave. Rocks a leather jacket, intimidates the hell out of the mean girl clique at the hospital and is still goofy enough to dance around in underwear. Dream babe. (And it's just icing on the cake that Callie was played by the irl nonbinary dream babe Sara Ramirez.)
Missy – Bring It On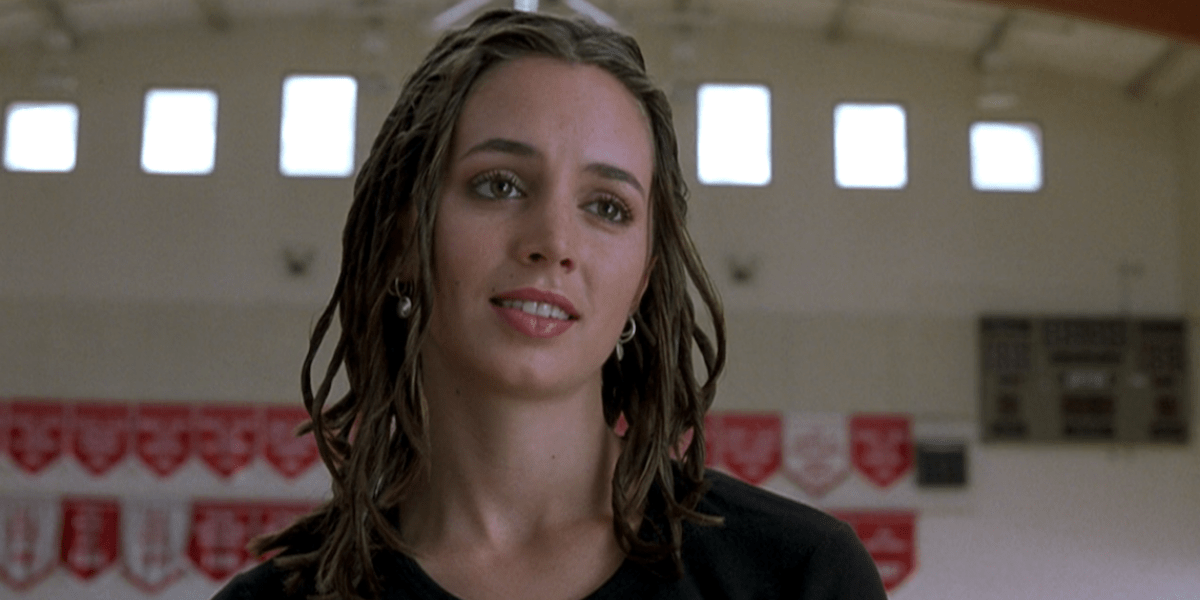 While Bend It Like Beckham is the canonical "gay but not" film from this era, I have to acknowledge the searing gay tension in Bring It On. From the moment Missy uses her finger to smear the fake arm tattoo she's given herself, I was smitten, and honestly so was Torrance! And though I wish she hadn't had to conform to the cheer teams looks, who can forget the silly little dance she does when revealing her cheer uniform to a car full of teammates?
Khadijah James – Living Single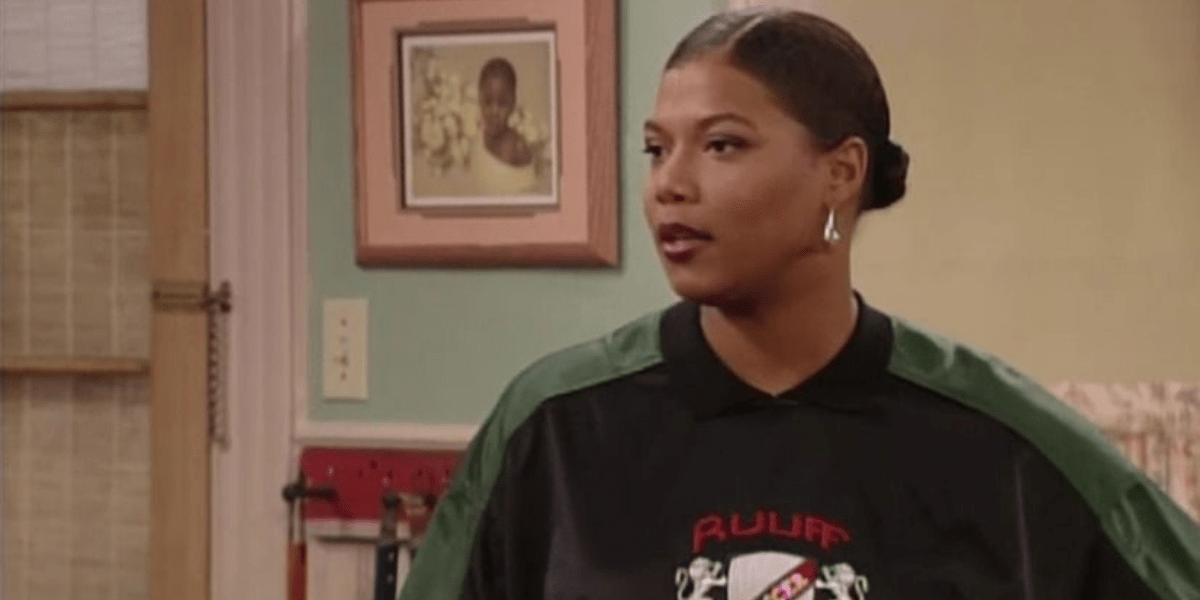 This show was my favorite to watch any time I stayed home sick from school as a kid, and I'm honestly due for a rewatch. I don't remember any specific plots or episodes, but what's never ever left my mind are all the jerseys Khadijah wears, her being an absolute boss in her romantic relationships and career, and. that. SMILE! It was enough to manifest a lifelong love of Queen Latifah in me. Forever and ever, babe.
Robin Scherbatsky – How I Met Your Mother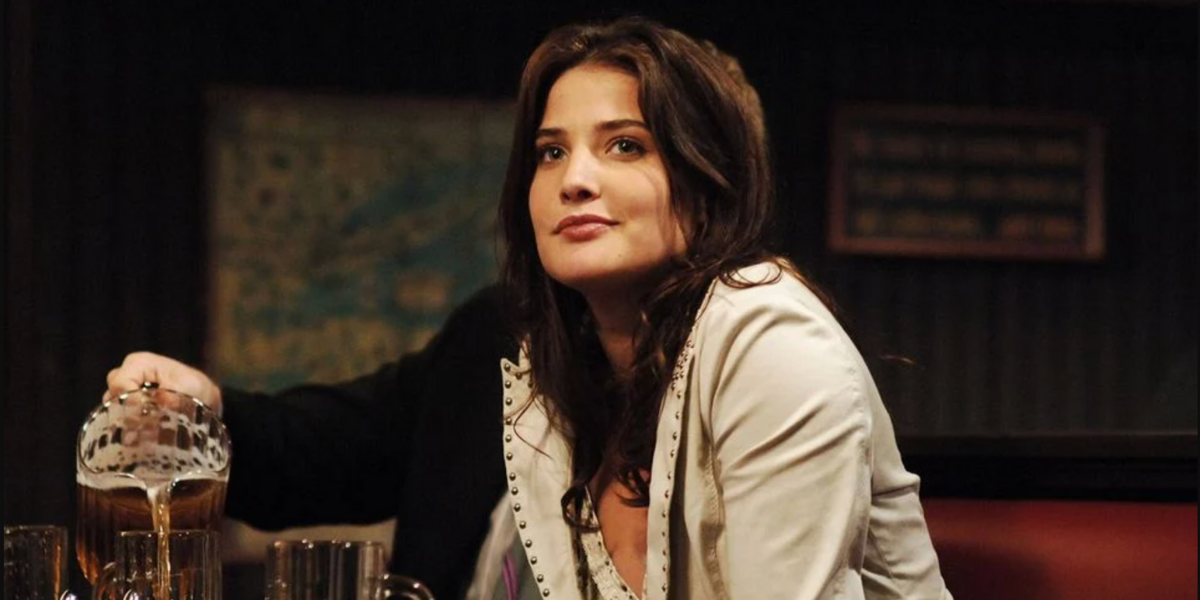 Let's get one thing out of the way first: is How I Met Your Mother a good show? No, and on top of that, it's frequently transphobic, racist, homophobic, misogynist, the list goes on. But. BUT. Robin Scherbatsky, the on-again-off-again girlfriend to the excruciatingly boring and often horrible lead man on the show, made a compelling argument for me to watch every episode of this show ever made….TWICE. Once a Canadian teen star whose biggest song was "Let's Go to the Mall," Robin is now a newscaster who swills scotch, smokes cigars, and doesn't ever want to settle down. She swears, she's loud, and she's sometimes mean for no reason. She's perfect and I would never ever ask her to settle down. RIP to Ted Mosby, but I'm different.
---
Upon reflection, what we have here is a classic case of "Do I want to be them, or be with them?" I think it's a little of both, and it's changed over time.
When I was younger and still hoping to impress frat bros in college or the straight boy jocks at my high school, I loved that these characters were "not like other girls," that they were cool AND hot, extremely confident in themselves, and above all — wanted. I really wanted to be like that, so assured in my own skin. And now that I'm older, wiser, and a lot gayer — I mean, more confident! — I understand that I don't just want to be like them, I also want to date them.