All photos by Meg Jones Wall
As a writer for the world's largest publication for LGBTQ women and non-binary people, I am often invited to attend events in New York City. Rarely do I accept any of these invitations because they require me to leave my home and engage in small talk with large groups of strangers while wearing uncomfortable shoes. I prefer only to leave my home to engage in intense and meaningful conversations with small groups of people I already know while wearing sneakers (or socked feet in someone's home). The invitations I delete most quickly from my inbox are those beckoning me to New York Fashion Week, a semi-annual series of runway events where, presumably, attendees are expected to converse with words like "bespoke" and "appliqué" and "minaudière" while sipping champagne and discussing what their favorite haberdashers are up to this season.
However, this year, when I received an invitation to the New York Fashion Week Pet Fashion Show — "world couture for animal rescue" — I knew I had to attend. I may not know what the word "couture" means, or how even to pronounce it, but I know a lot about animal rescue and also pets in clothes. For example, one time this was a feral kitten.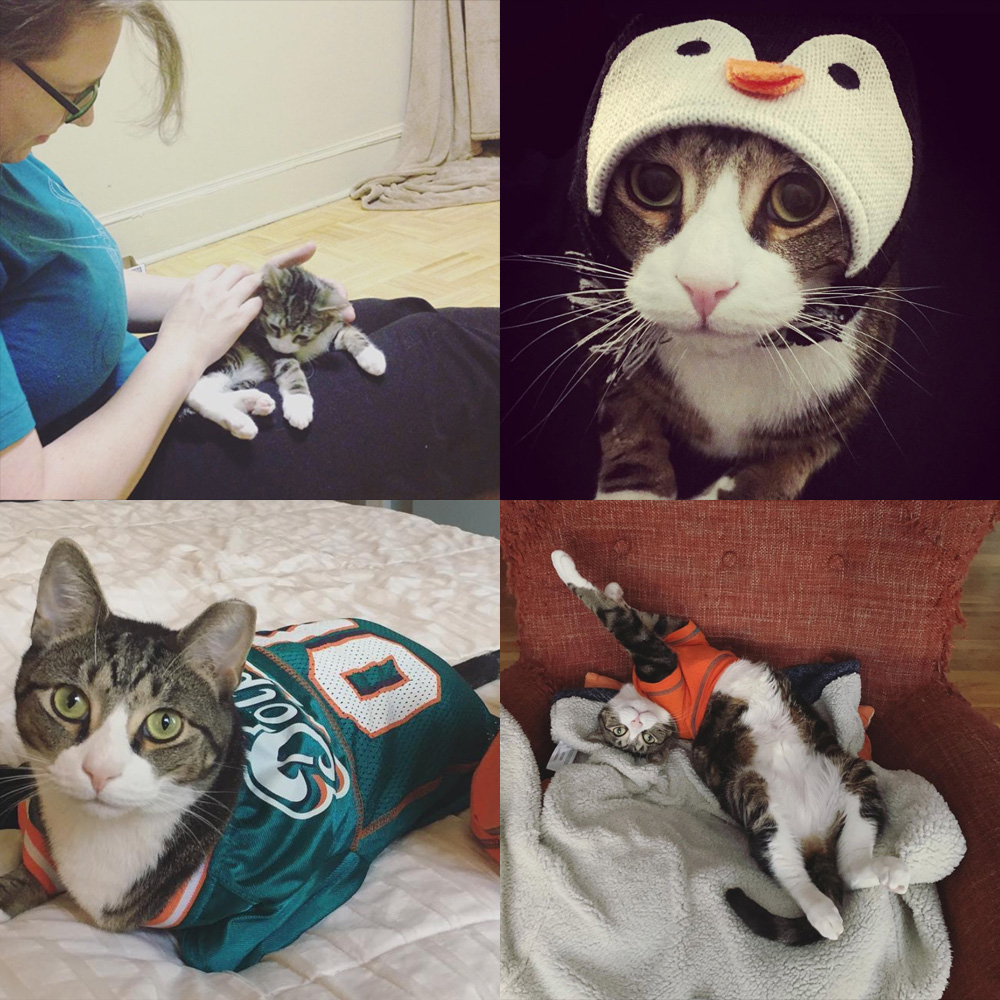 The New York Pet Fashion Show is the largest pet fashion and animal rescue event in the world. It benefits The Mayor's Alliance for NYC's Animals, which is actually the organization that helped me save Socks Bobbi (pictured above) and his siblings, Beth March Bobbi, Dobby Bobbi, and Frodo Bobbi. They also help me maintain my feral cat colony, Hogwarts School of Witchkittens and Wizardcats. They provide training for things like building cold weather shelters for feral cats, socializing feral kittens, and working with the ASPCA's brilliant TNR program; they connect other cat and dog rescuers with each other; they run adoption events all around the city; and they furnish resources for pet rescuers. One time they even helped me and my partner get a possum out of our back alley and safely into the woods in New Jersey!
Renowned writer/tarot reader/photographer Meg Jones Wall joined me at the event. Her Pet Fashion Show qualifications include being the mom to her dog, Brady, who has a very fancy coat, sometimes wears one (1) sock, and will tenderly drape himself across you for hours like he himself is a pashmina. She texted me to tell me "there are lots of fancy dogs in this hotel lobby!," but truly, nothing could have prepared us for the level of elegance we encountered when we squeezed into the elevator with two dogs in two strollers — one shaped like a flying saucer with a speckled pupper inside, and one shaped like a golden carriage transporting a dog we were immediately admonished not to feed — at the Hotel Pennsylvania. When we reached the top floor, it was mayhem! This year's theme was Space Odyssey 2020 and everywhere we looked, people and dogs and cats and pigs were wrapped in lights and sparkling silver capes and masks and glowing cloaks and I don't even know what all.
"What fits!" I exclaimed. "Look at these gussets, these hems, these crinolines!"
Meg, clearly impressed with the "fashion words" I'd Googled on the train ride over, also gaped in wonder at the cacophony of barking and glitter and dance mom energy surrounding us. First there was the red carpet. Then, the actual fashion show, where each trendy pet had its moment to shine, walking the runway with its owner or foster parent while the music bopped and the emcee said actual fashion words.
Best in Show, according to both Meg and I, was this black cat dressed like Eve from the Garden of Eden who was just fine on her basket ride to the center of the runway where the major press outlets were gathered. As soon as her owner paused, though, this tiny panther turned and stared right into Meg's camera — and then slapped her sunglasses right the heck off her face!
"WINTOUR!" I yelled as I burst into applause.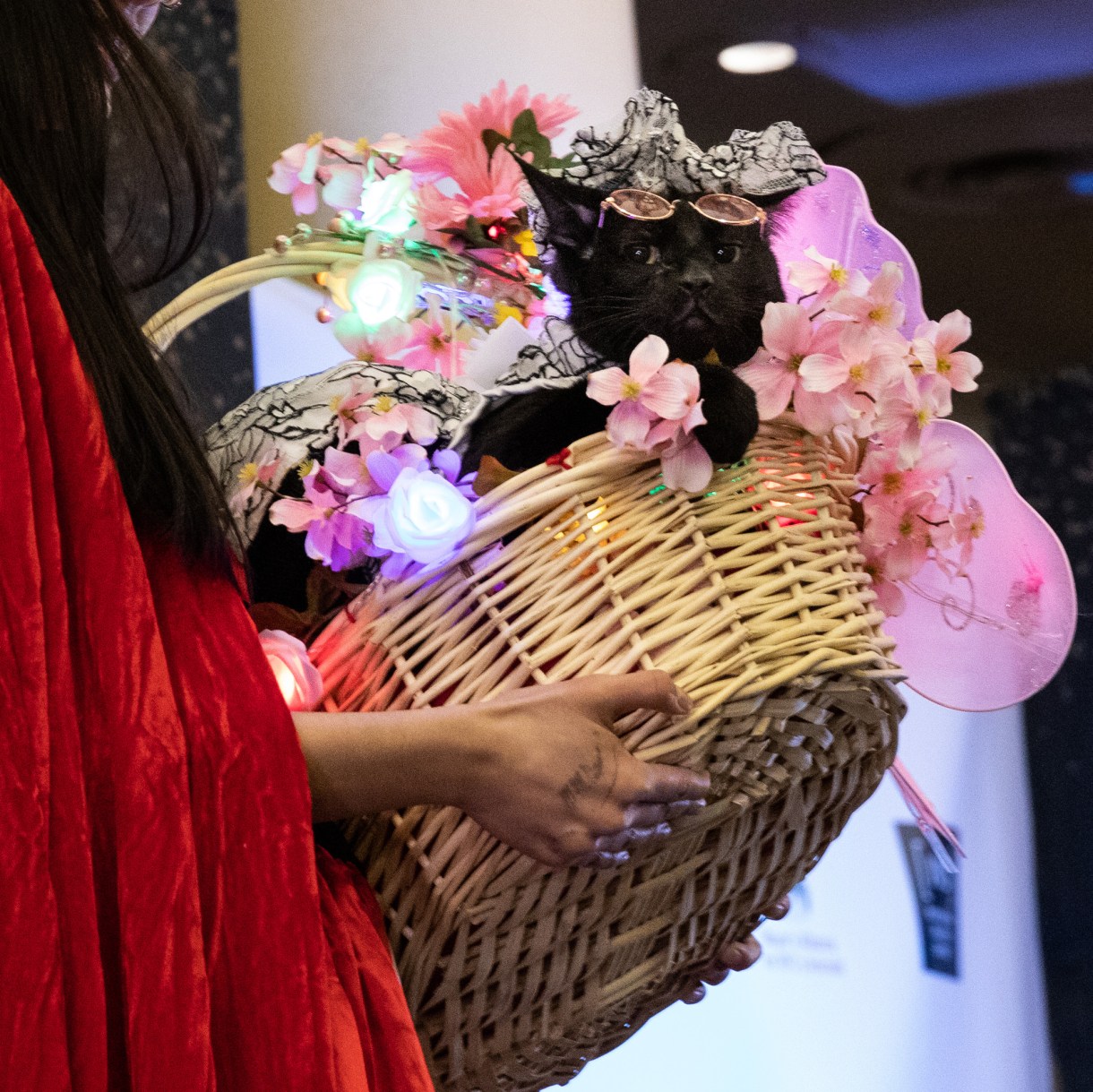 Every pet was a perfect babe. They were all winners in mine and Meg's hearts.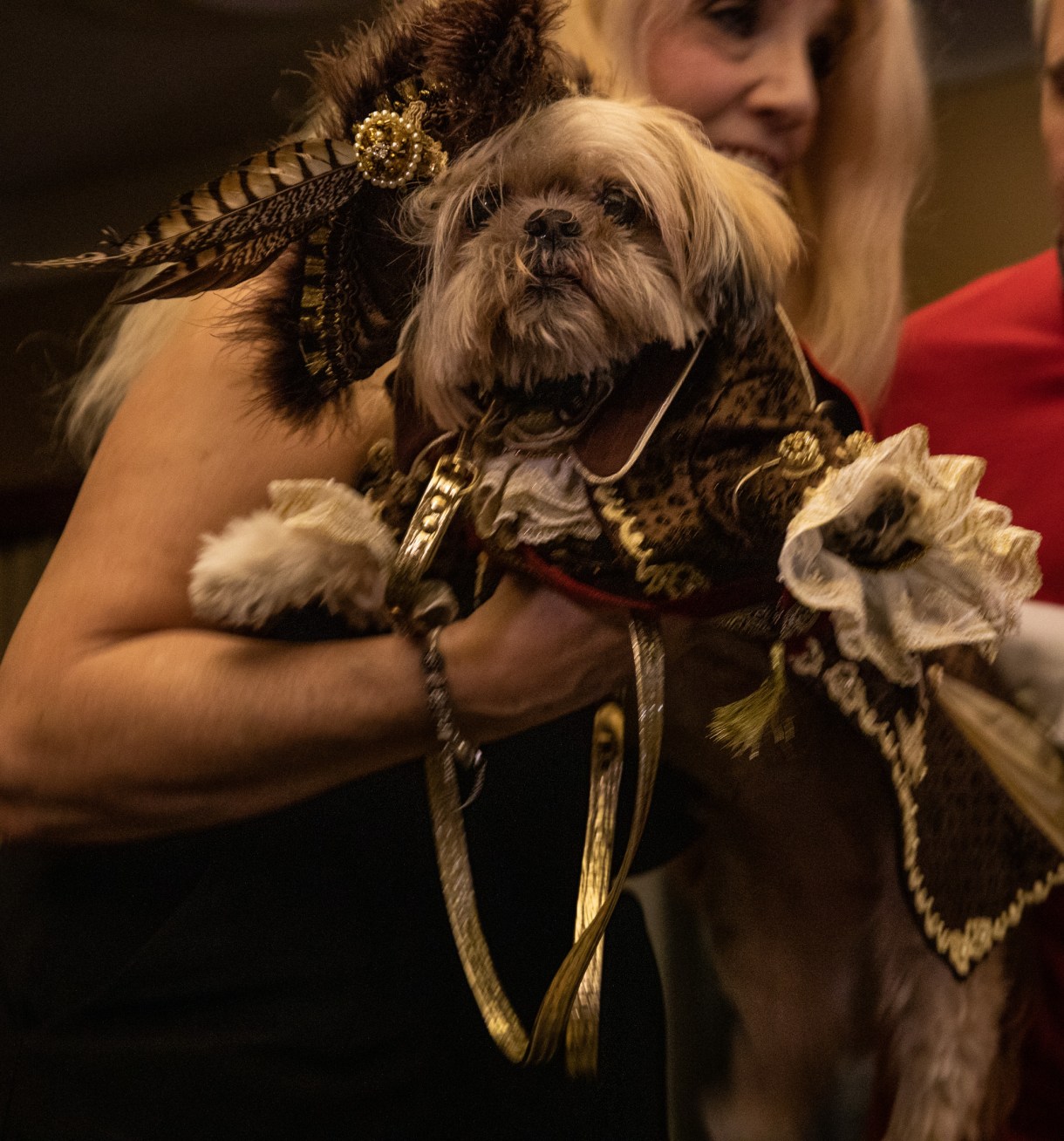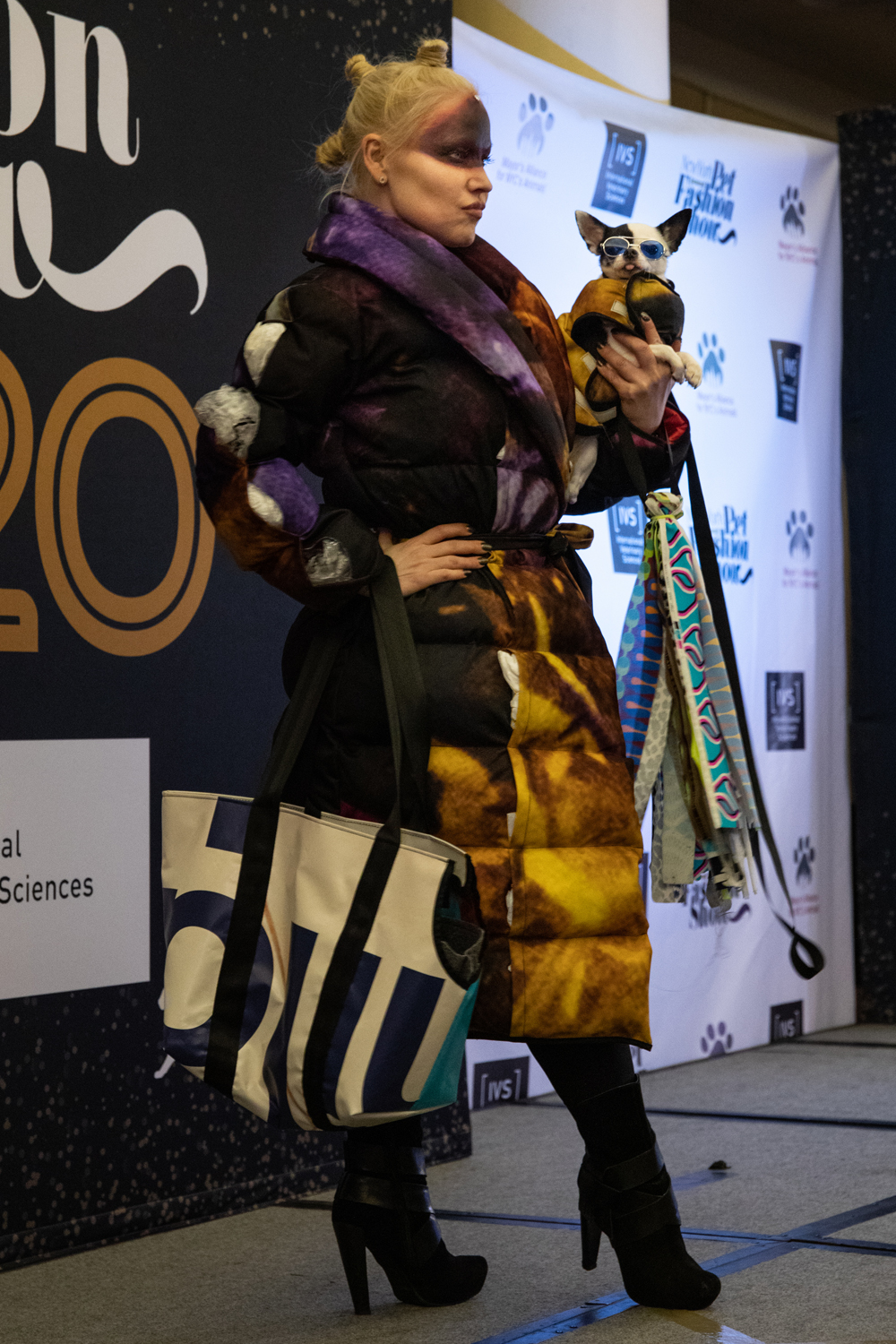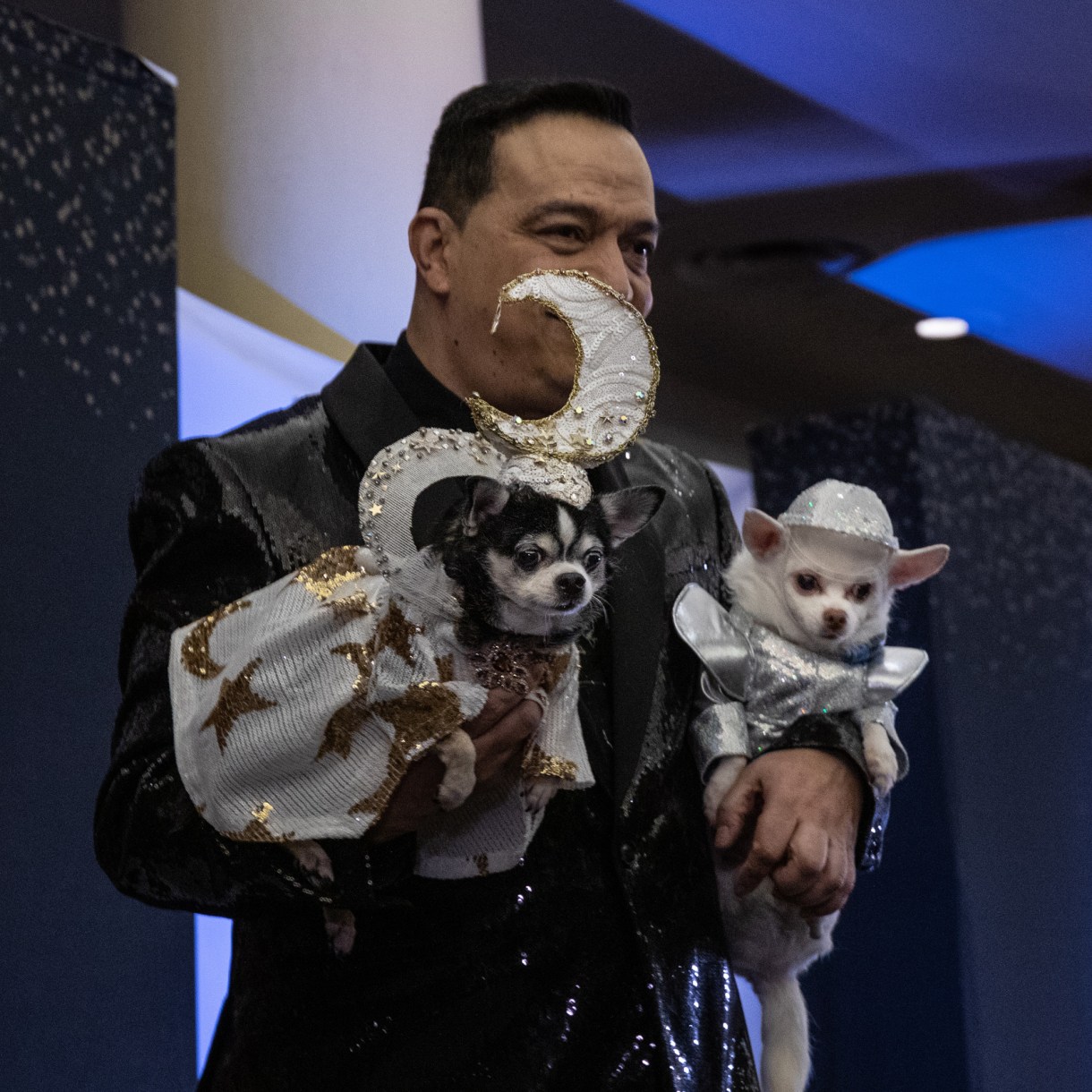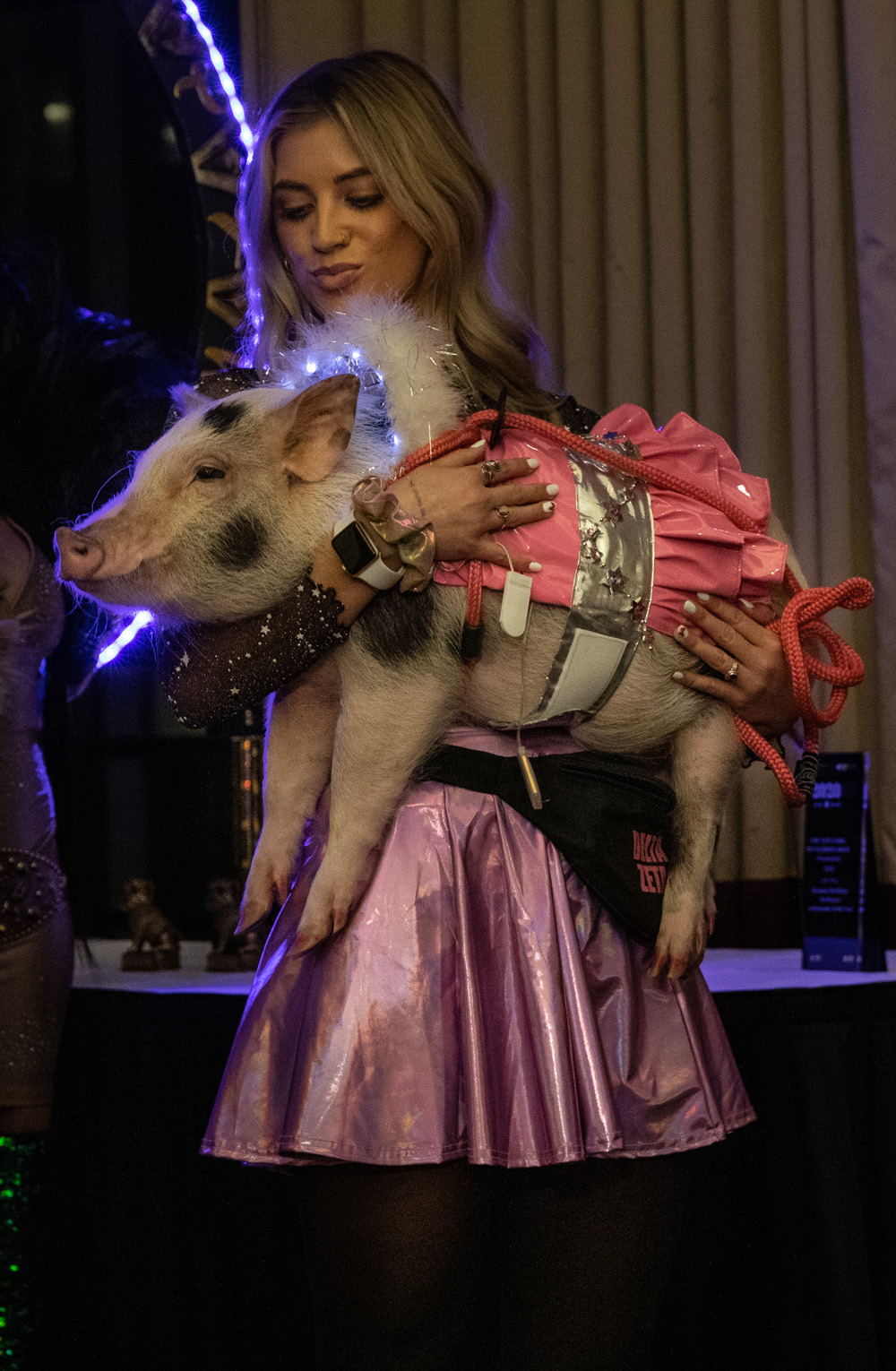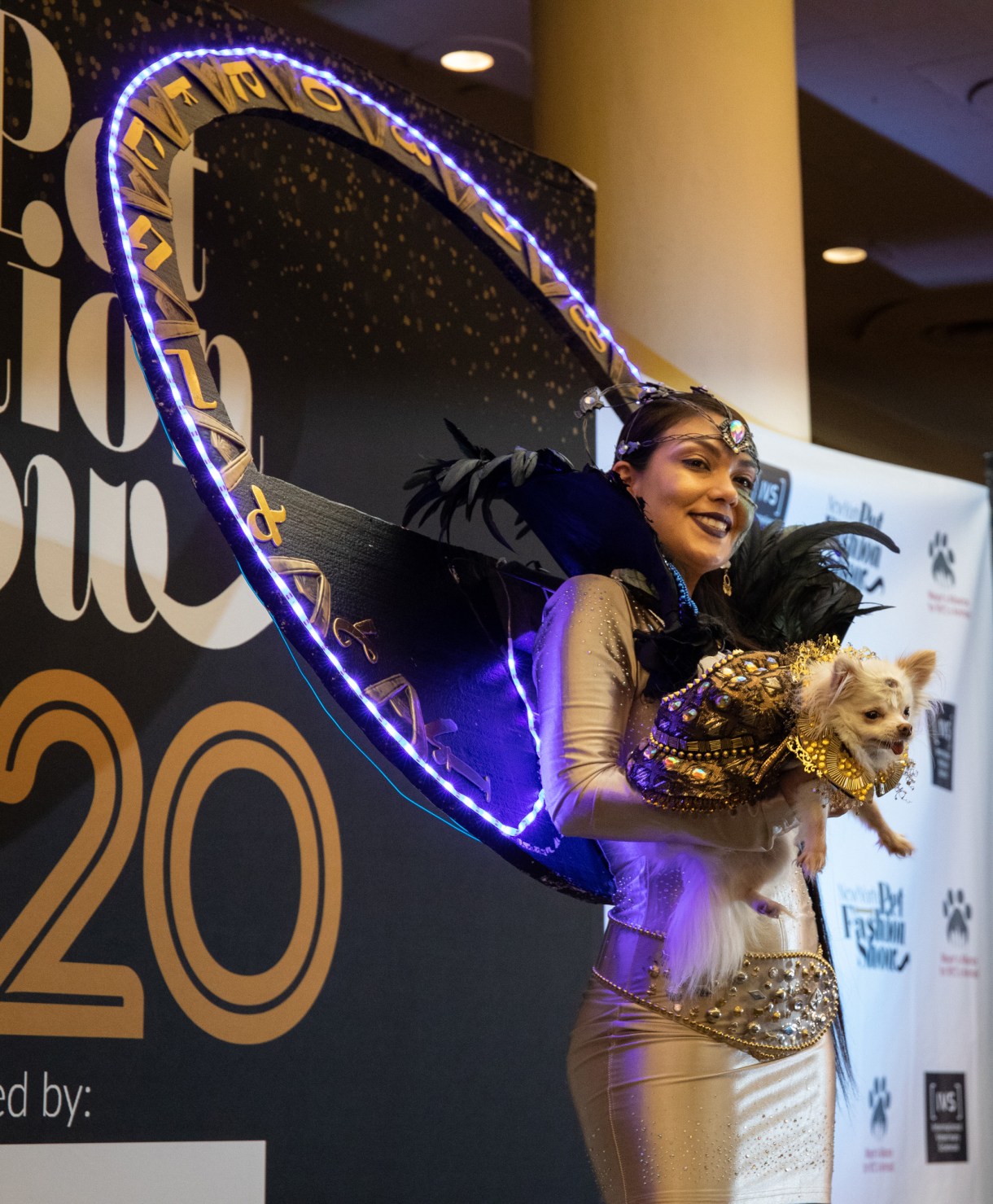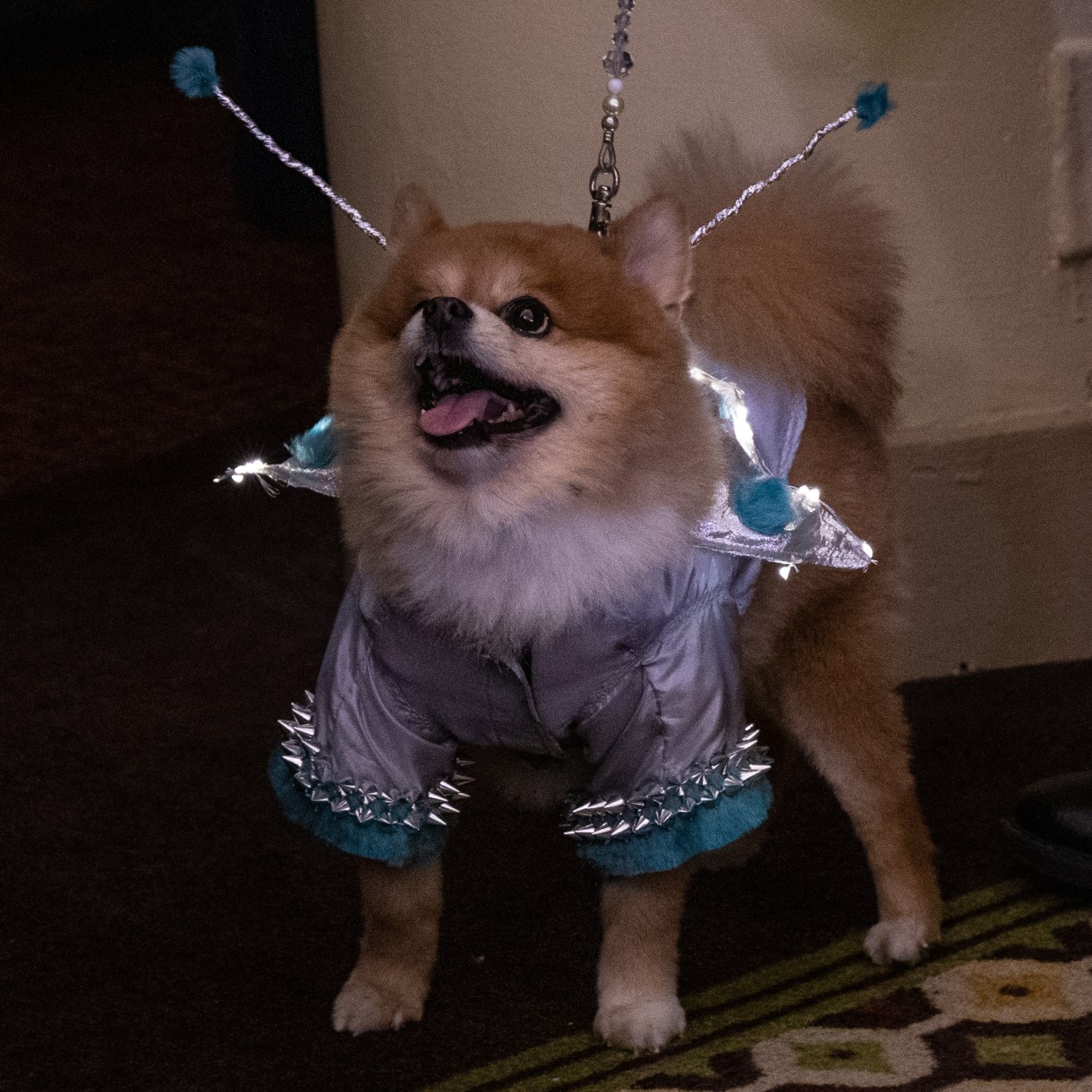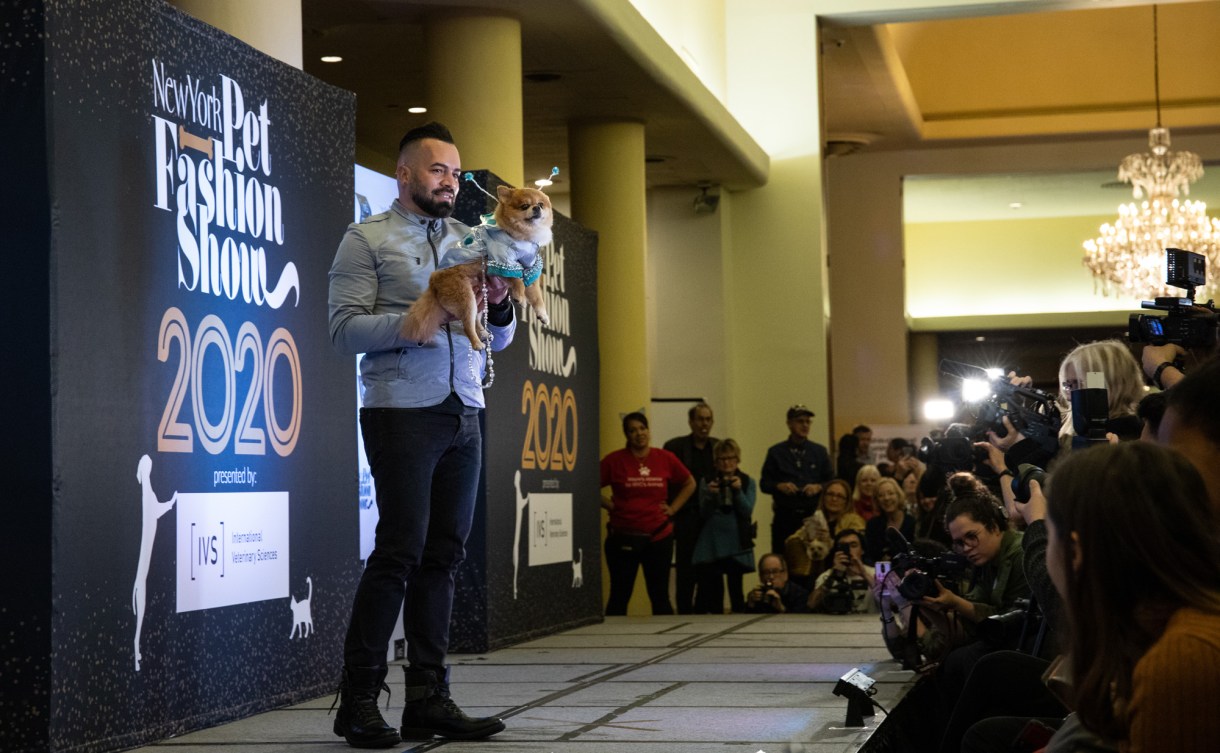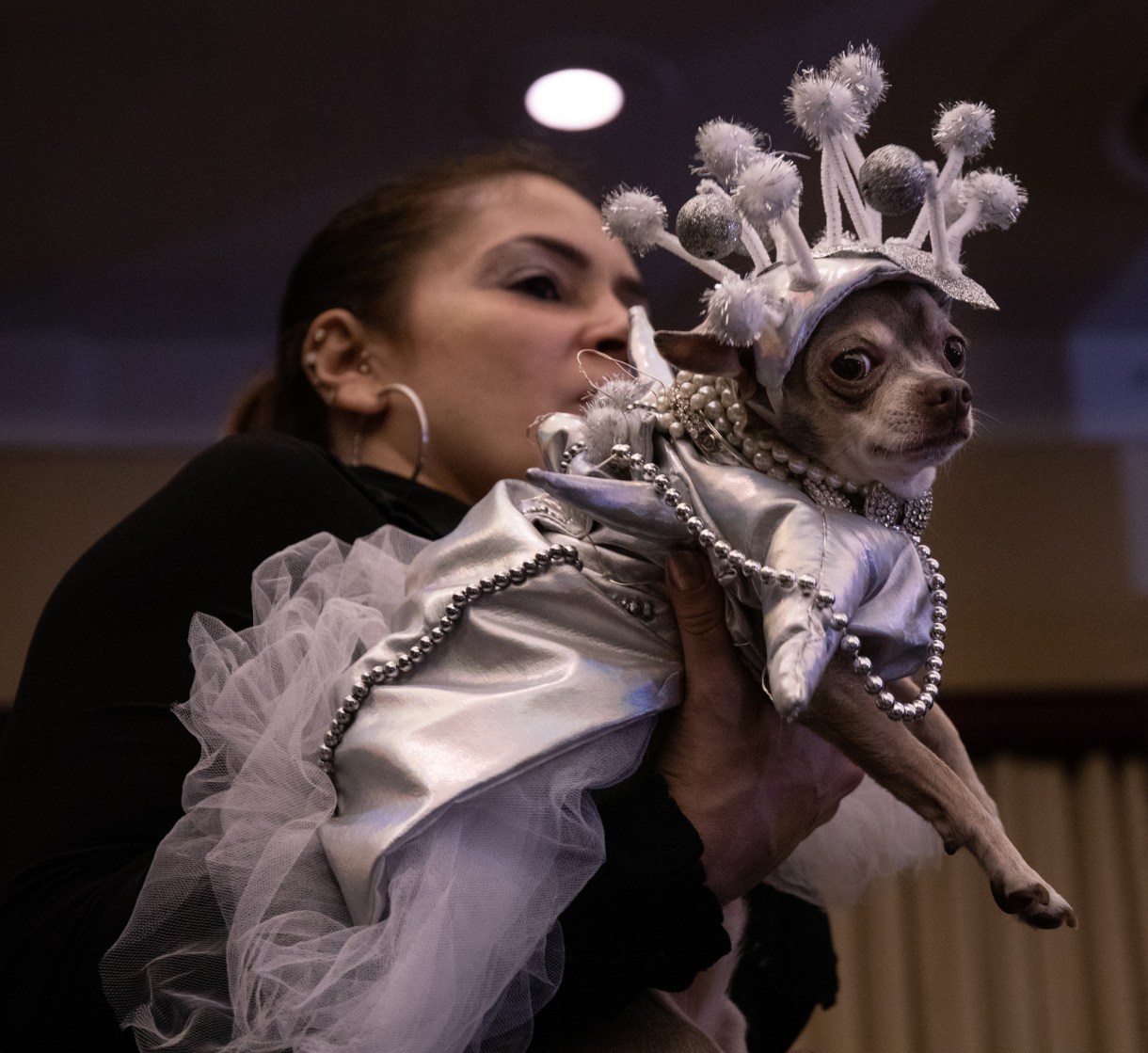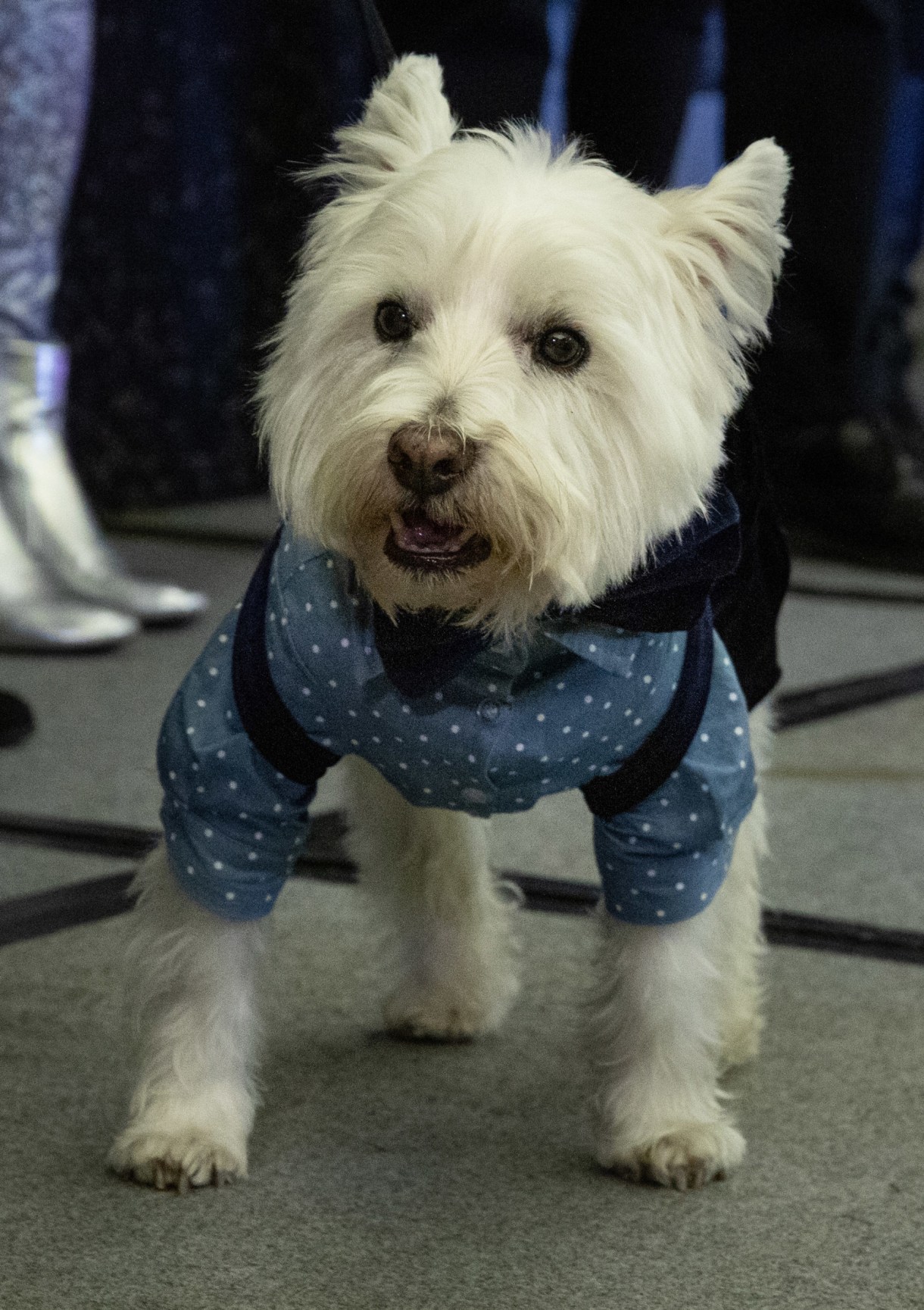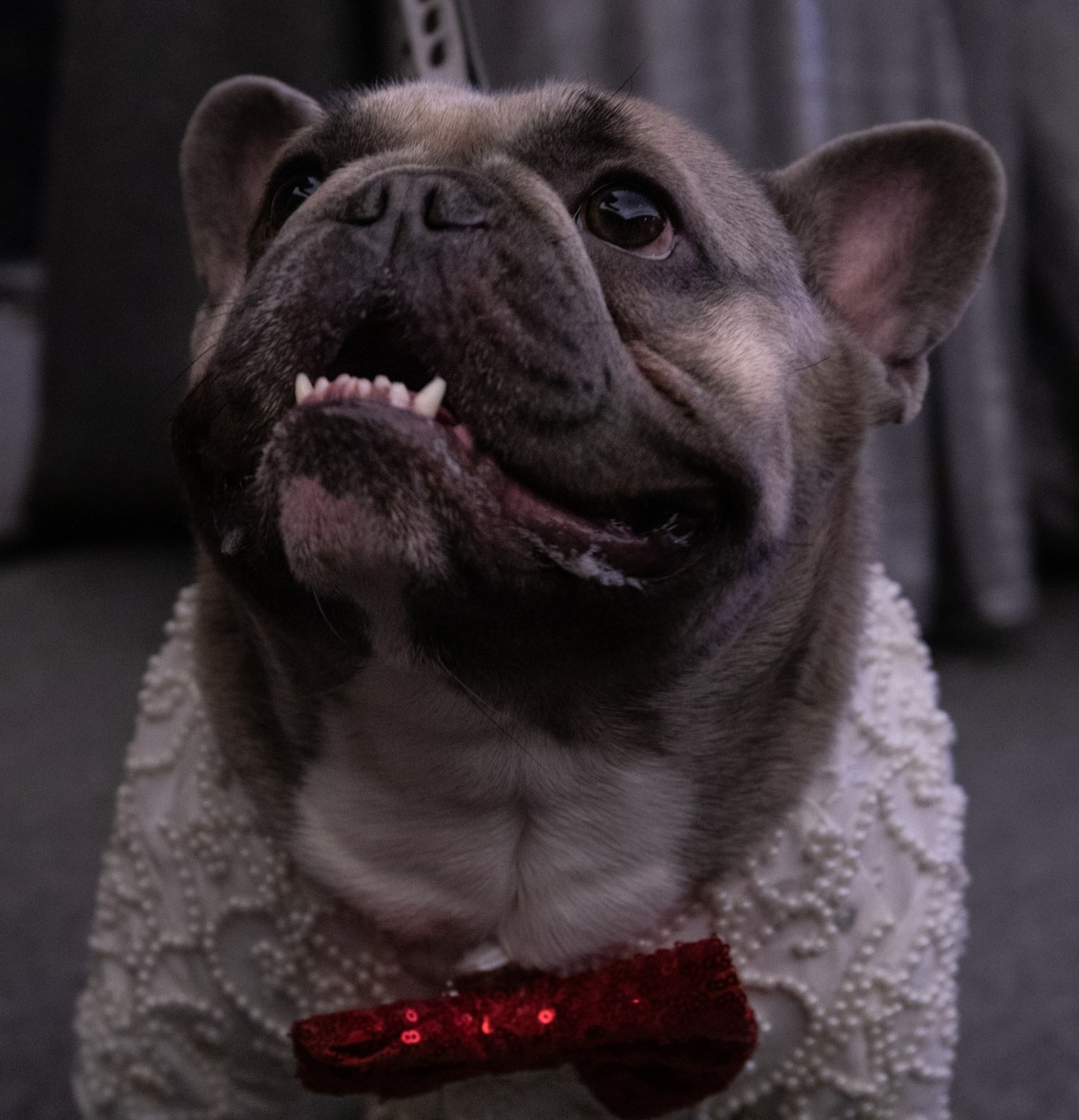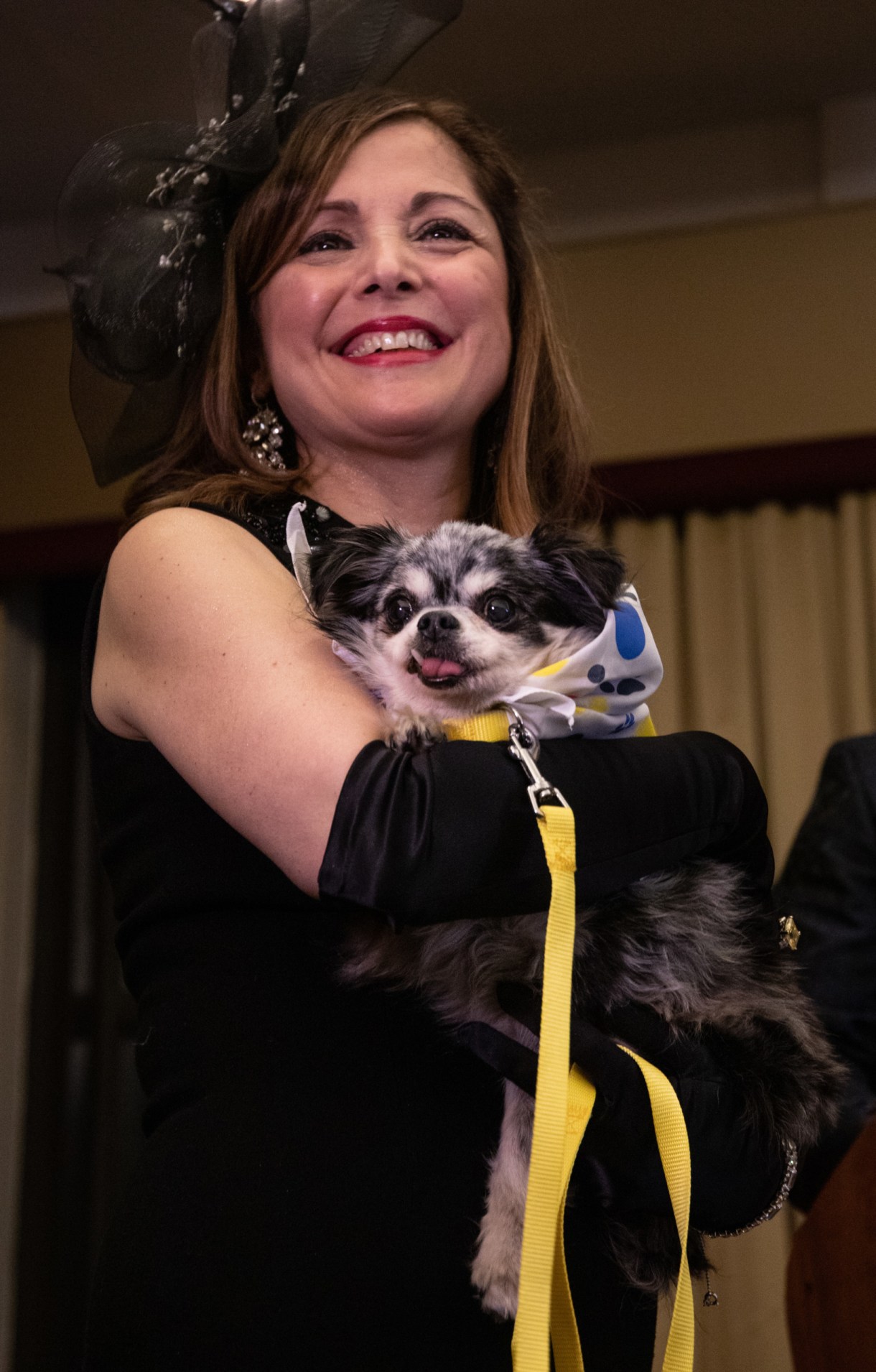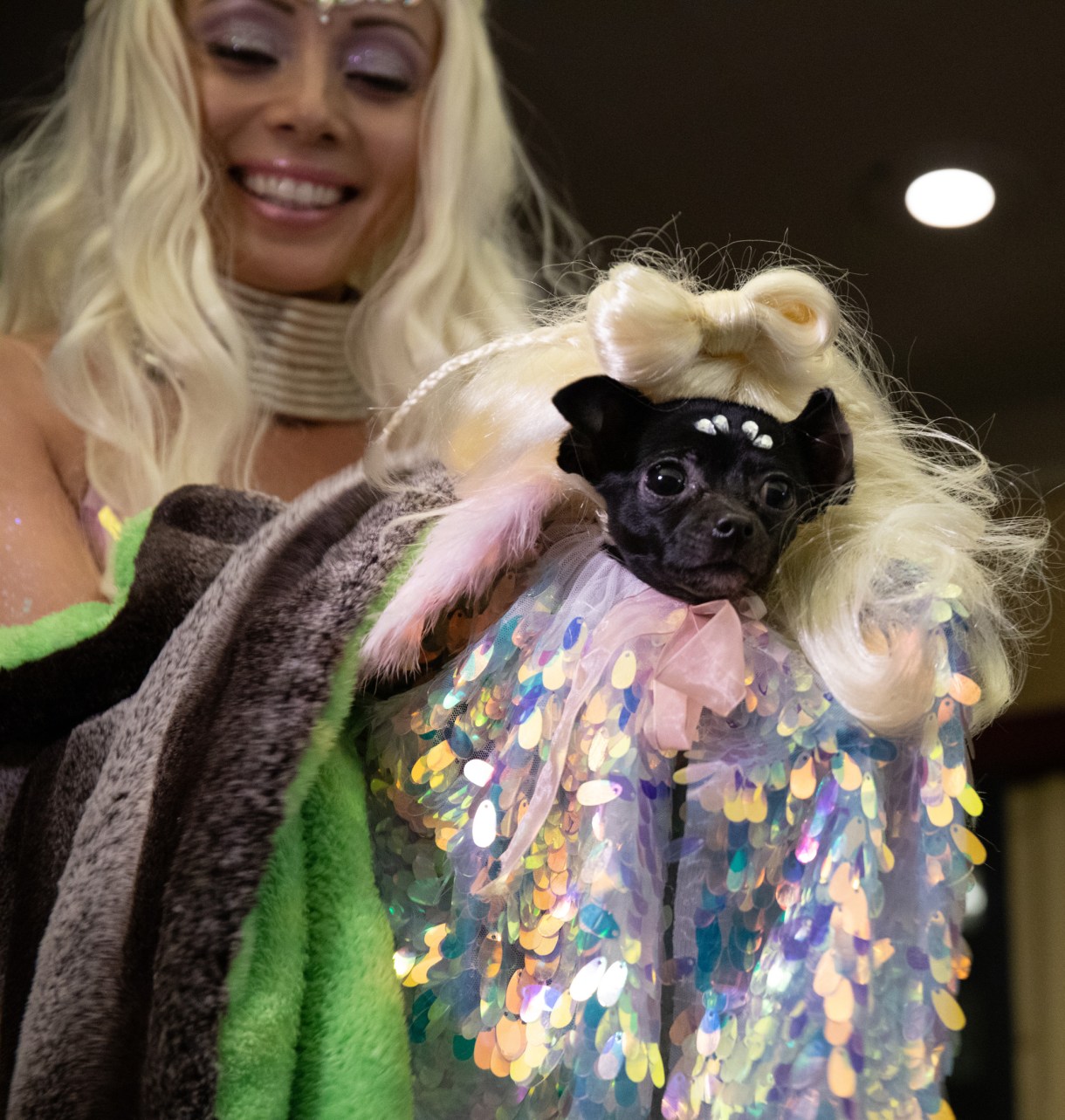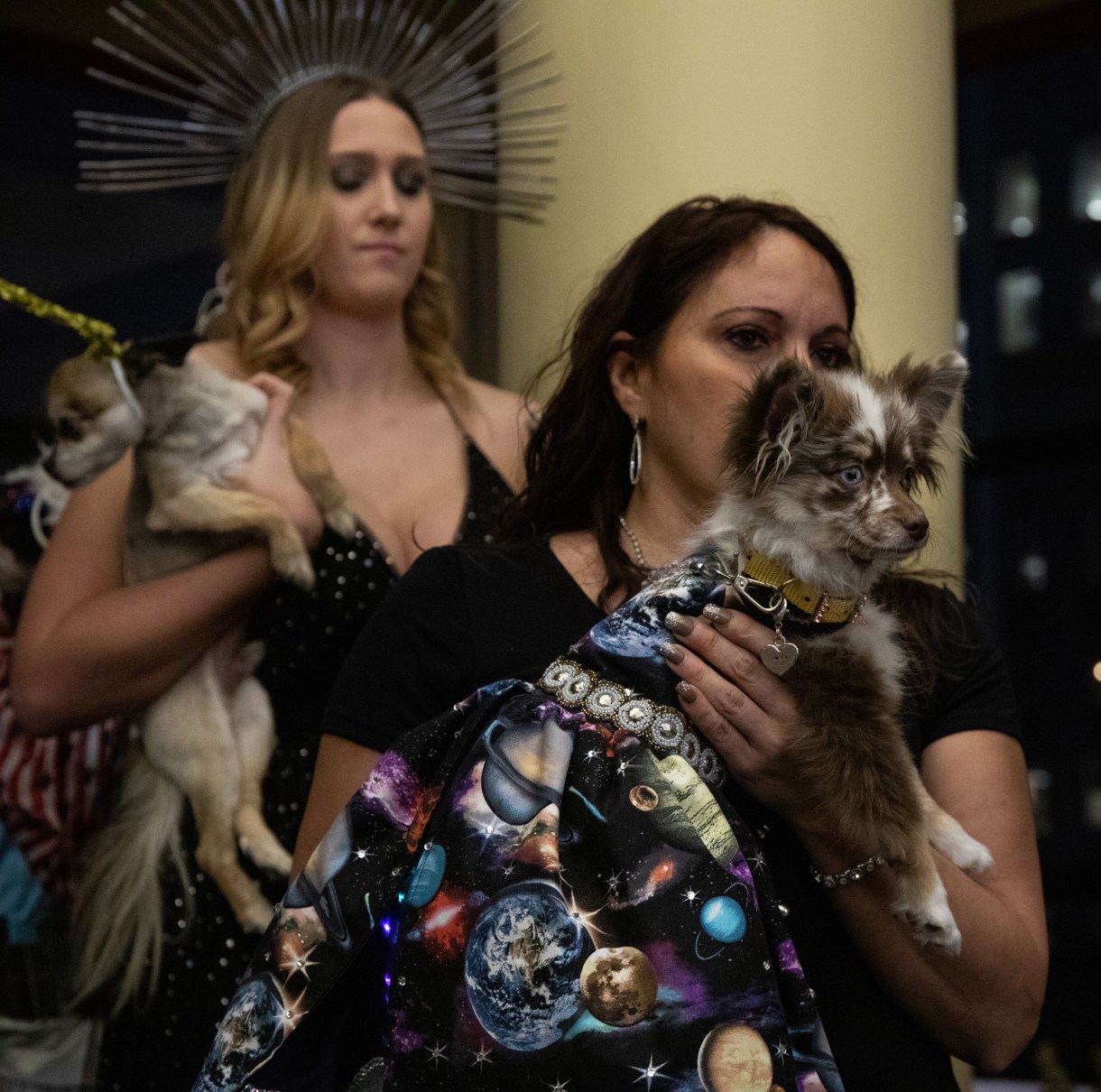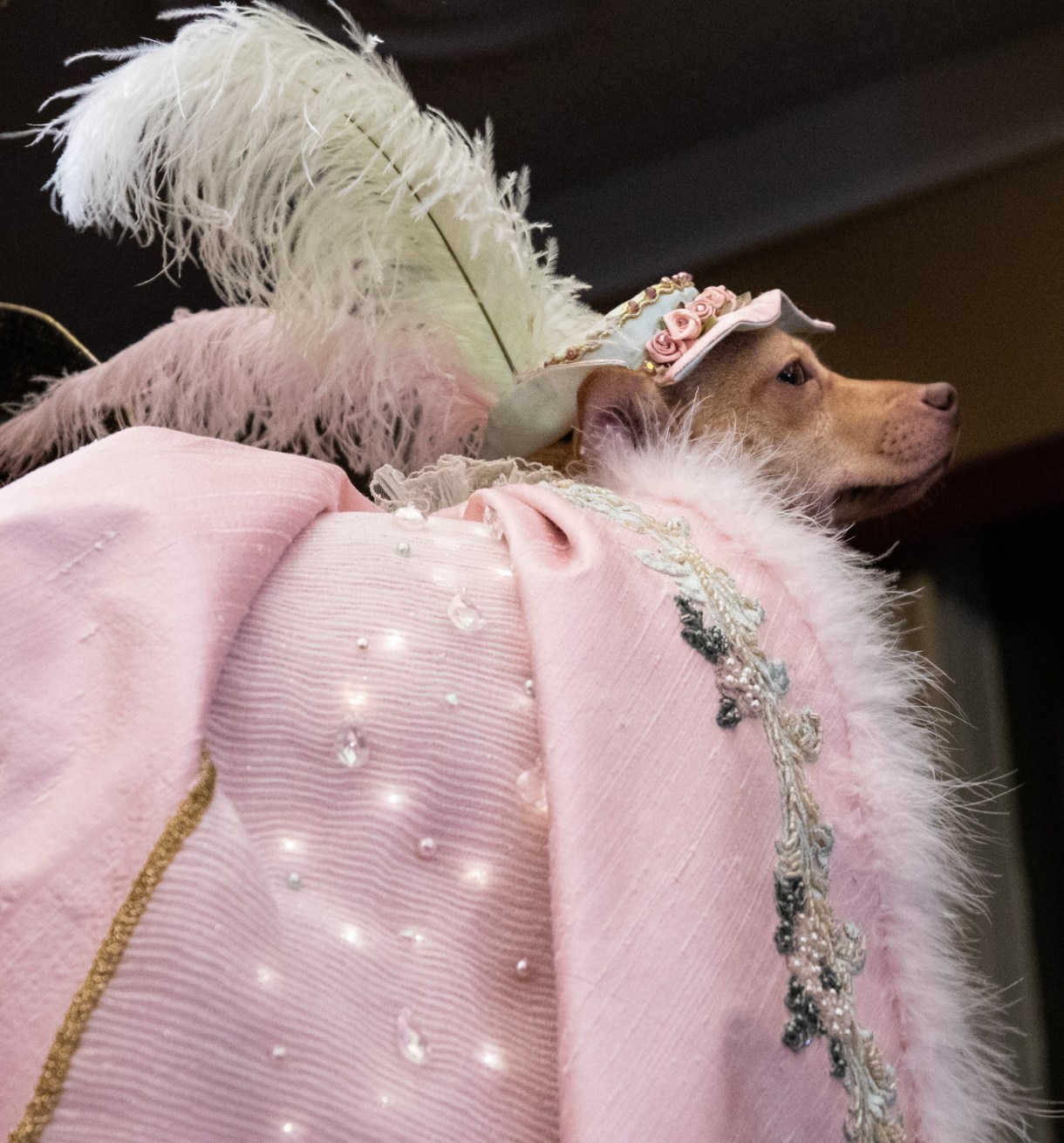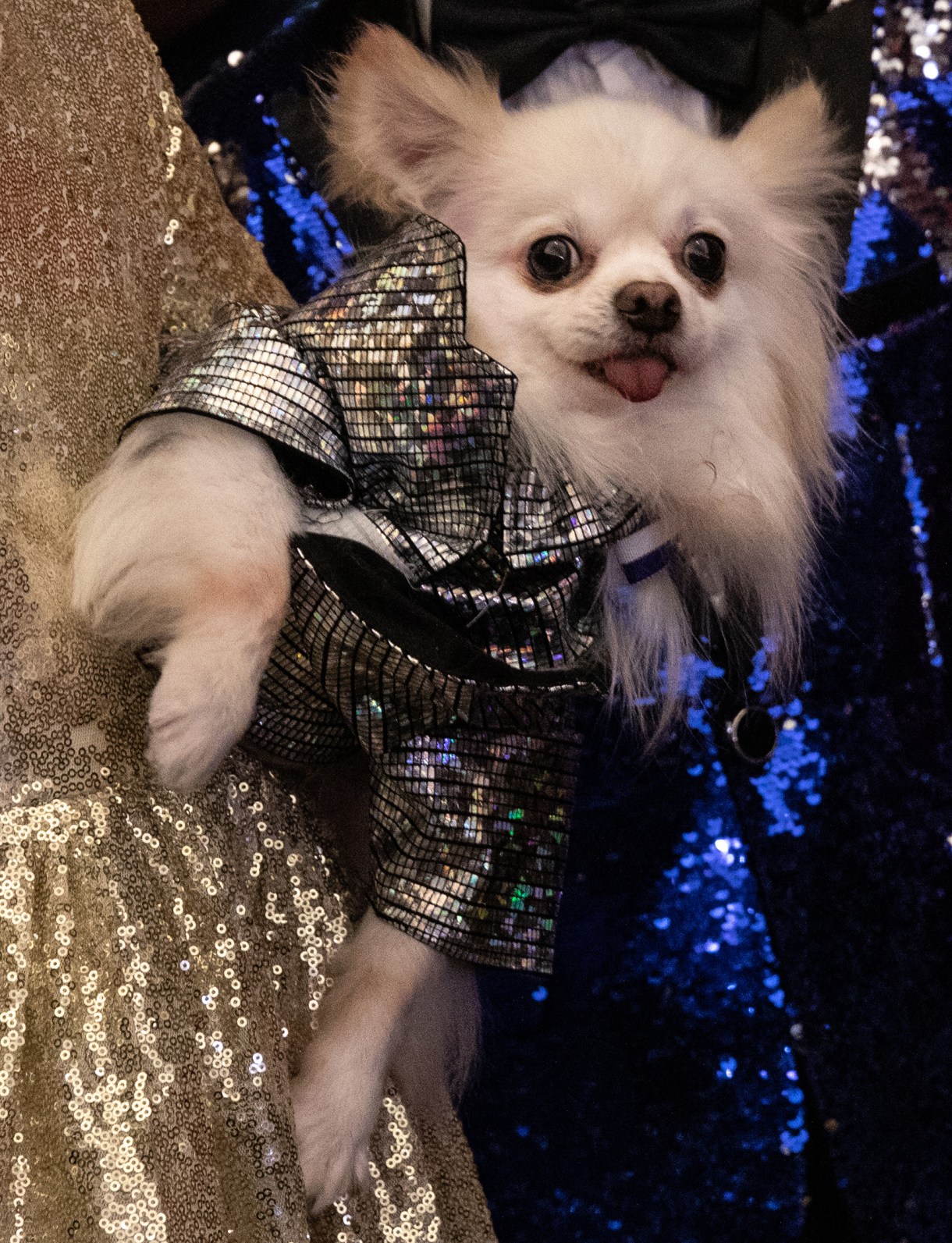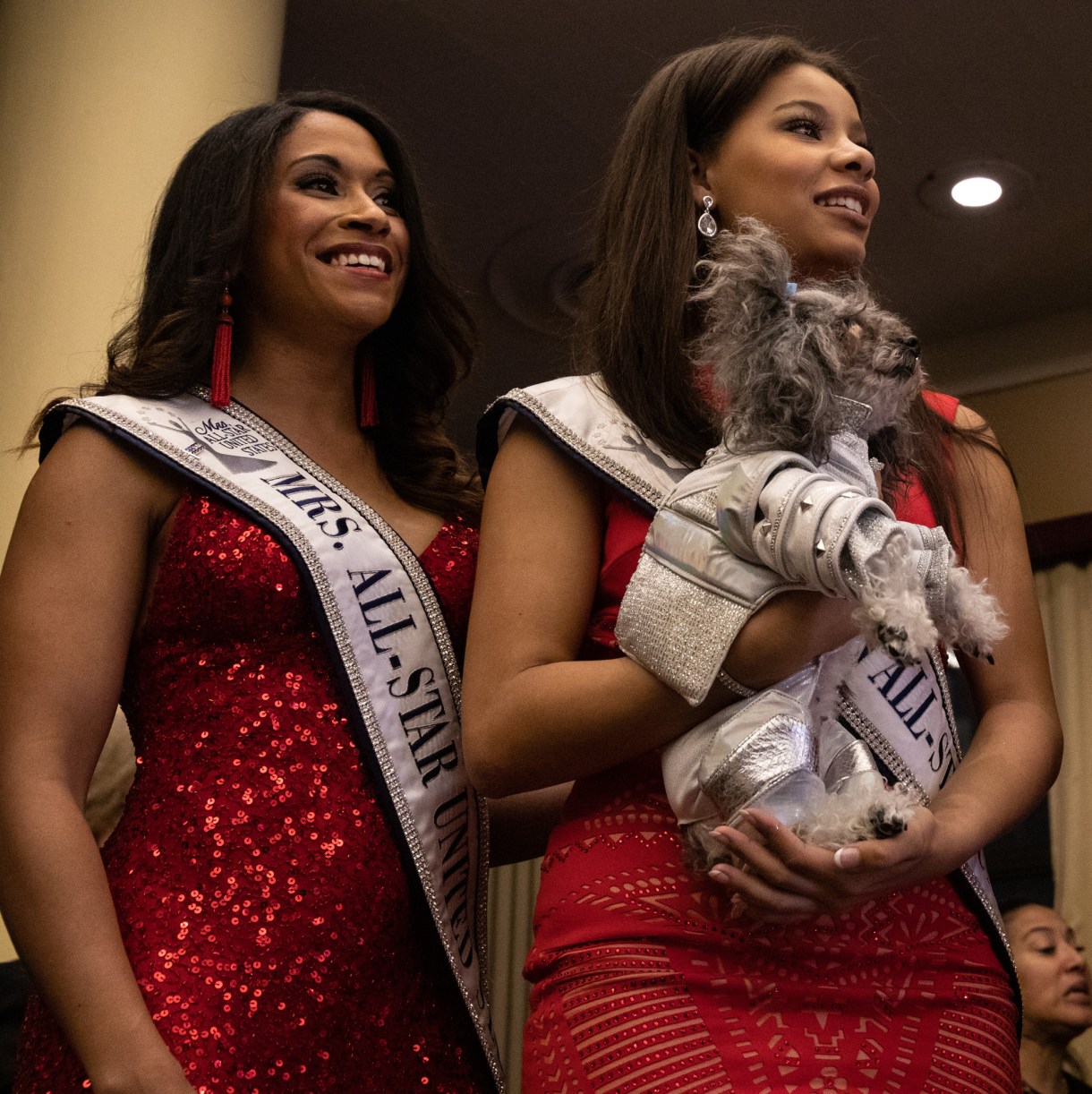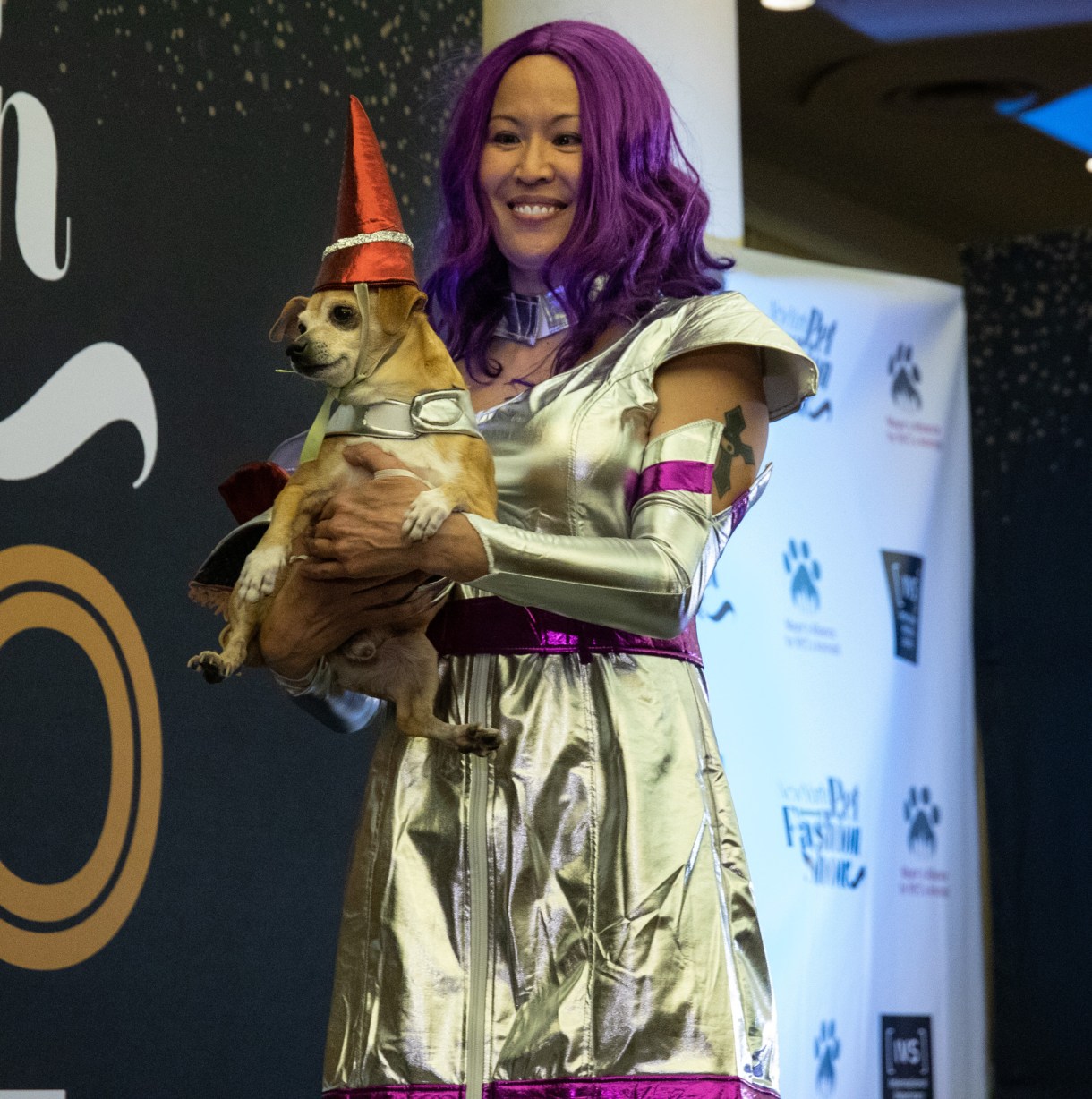 And, once again: