Ashley (the poet) and Marine (the scientist) met at A-Camp, fell in love and set off into the sunset – on a budget. These shoestring-travel enthusiasts are hitting every major city between Boston and Los Angeles on a country-wide tour and staying with as many Autostraddlers as they can find. Ashley just released a book of poems and is promoting it on the road, while Marine is keeping things organized and on budget. This is their journey.
---
After a week crammed full of poetry, meet ups and thrift store shopping in Denver, it was time to head up to perhaps the rainiest part of the country, Seattle. We arrived on a dark and stormy night and were picked up by Hannah and Tiffany, an adorable couple we met at A-Camp!
While on the road, we've kept a lot of our costs down by getting groceries and cooking wherever we've been staying, which is something we love to do at home. Halloween was no exception. We walked to the local grocery store and picked up some ingredients to make these awesome "Hatch burgers" made infamous by Unami burger.
We roasted some Anaheim and poblano chile peppers, then grilled up our burgers in soy sauce and served them on a toasted butter bun with garlic mayo and chips. It was inexpensive and delicious!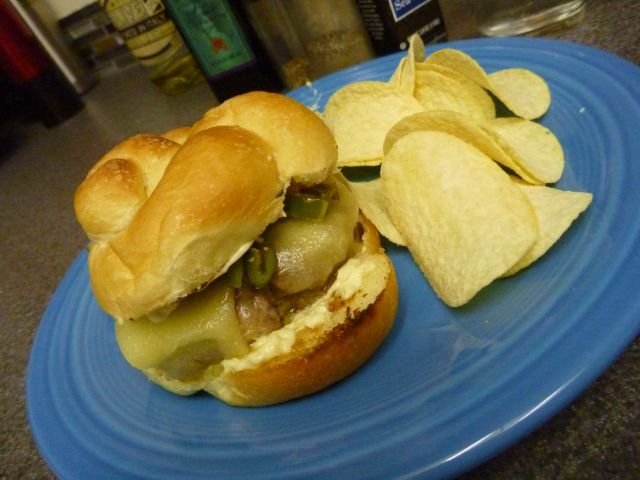 When Hannah and Tiffany got home from work it was time for the witching hour to begin! Seattle on Halloween was fall perfection. The leaves were falling, the children were wandering the streets in search of candy and the dog was dressed like a bumblebee.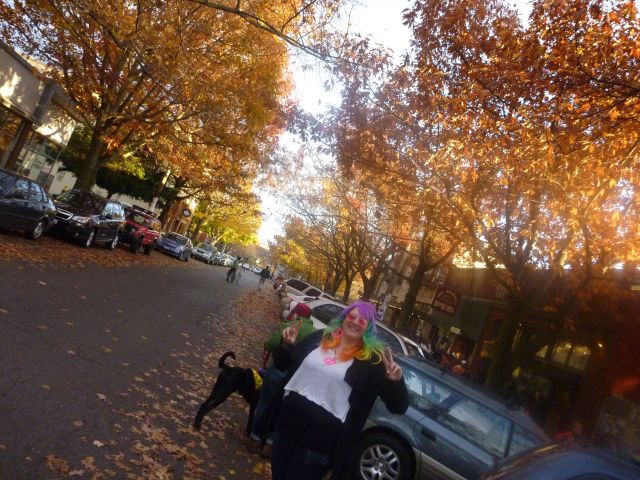 Luckily, we had managed to score some cheap costumes at a thrift store back in Denver, and had some fun accessories to prowl the night in! We first stopped for some hard cider and people watching before heading to the infamous "10 Things I Hate About You" troll.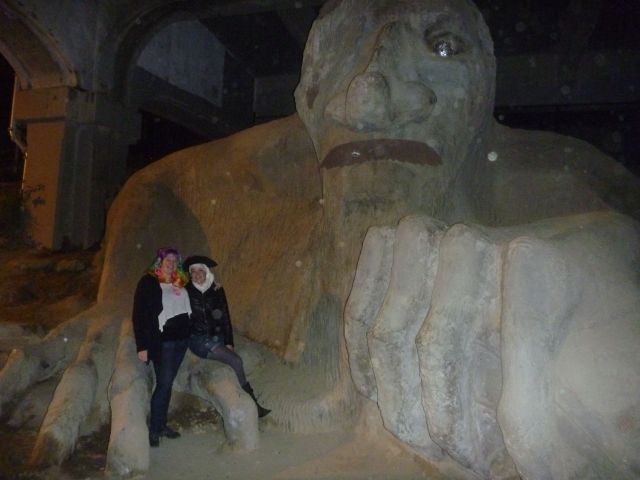 When we got there, there were bagpipers playing, and a whole host of people dressed in costume. We carried on to Hannah's family friend's place, which was decorated to the nines with creepy baby corpses, vats of dry ice and jumping spiders.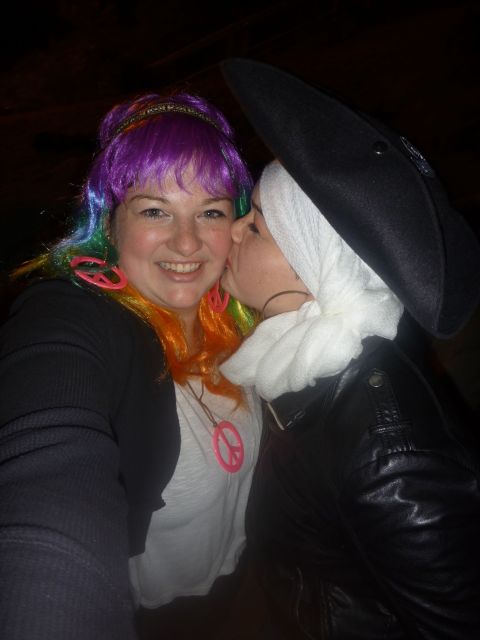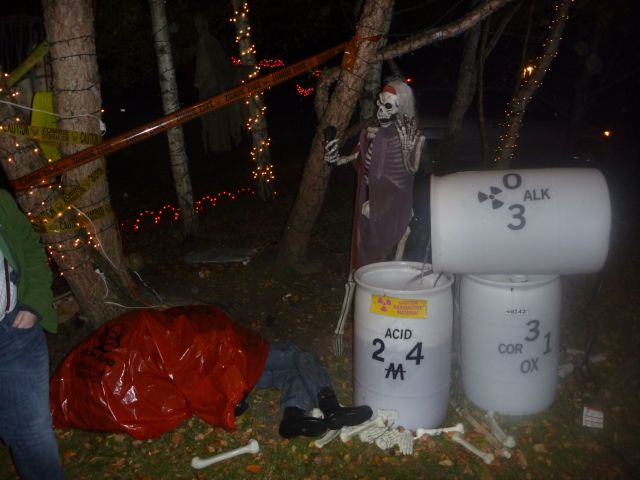 Overall, our Halloween was the perfect mix of cute and creepy, with plenty of candy to go around. We couldn't stay out too late because the very next morning, we were going international!
We woke up extra early and caught a bus to the Greyhound station to head into Vancouver, Canada. Of course, Greyhound being the corporation that it is, failed to tell us that it had cancelled all early morning buses to Canada. This left us with a free afternoon to go explore downtown Seattle. We made the most of our snafu and headed to the famous Pike Place Market to shop around, score free samples, and watch the day begin to stir from sleepy morning to bustling afternoon.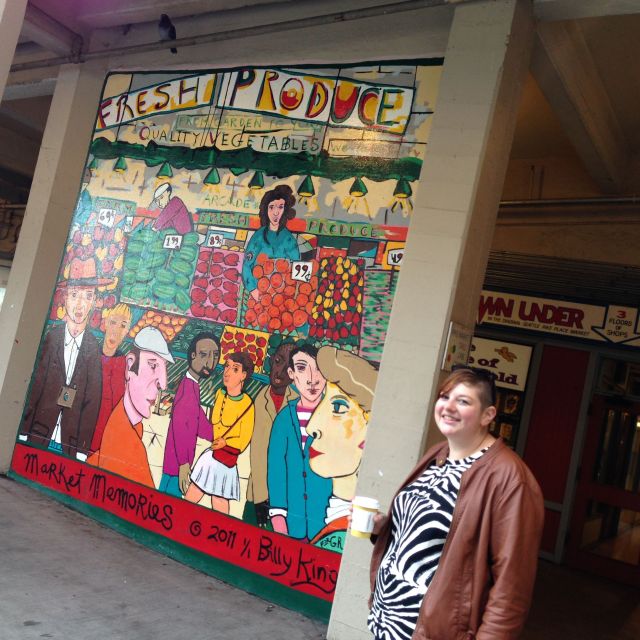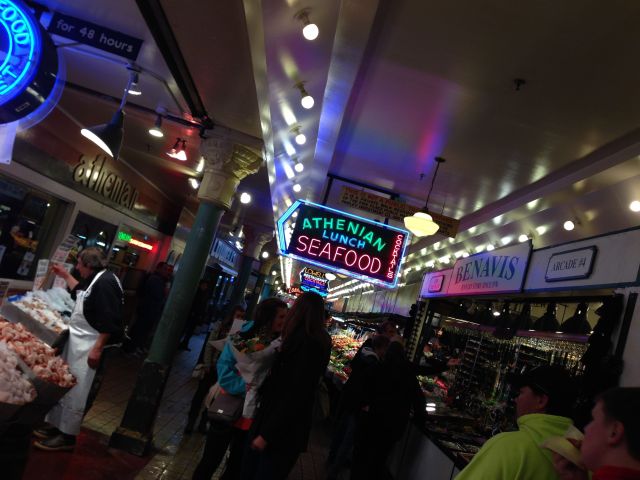 After a bowl of chowder and a shrimp louie salad for lunch, we meandered back up to the greyhound station ready to head up to Canada! Despite the early morning mishap, the coach was clean and all the staff was friendly. This station was an entire departure from the greyhounds we rode through the south. We only arrived a few minutes past our newly scheduled time and we were greeted by A-Camp staffer and friend, Geneva!
She helped us navigate the public transit and we feasted on Chinese takeout before ending the night with Mario on her old school Nintendo 64.
The next morning it was pouring rain outside and we were in desperate need of umbrellas, Canadian money and food. After stopping and stocking up on bus tickets, umbrellas and cash, we headed to Granville Island to check out their shops, brewery, and grab something to eat! We ate lunch in this cozy spot by the fire and warmed up with some honey lager before braving the rain again.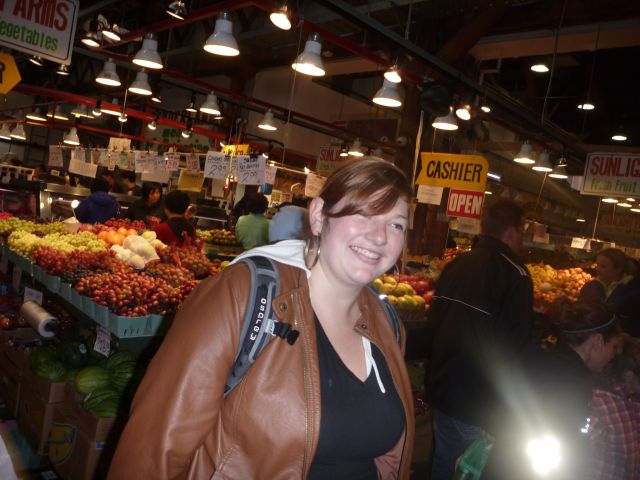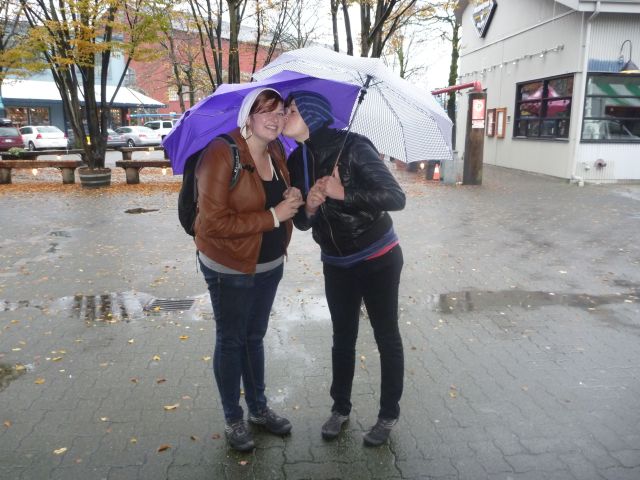 The next morning was Sunday Funday, which all queermos know is the best time for brunch. After skyping with Gabby and Carmen, who were brunching it up in DC, we decided to make crepes. However, after failed attempts at making them over a hot plate, and even baking them in the toaster oven, we figured bagels and mimosas would do just as well.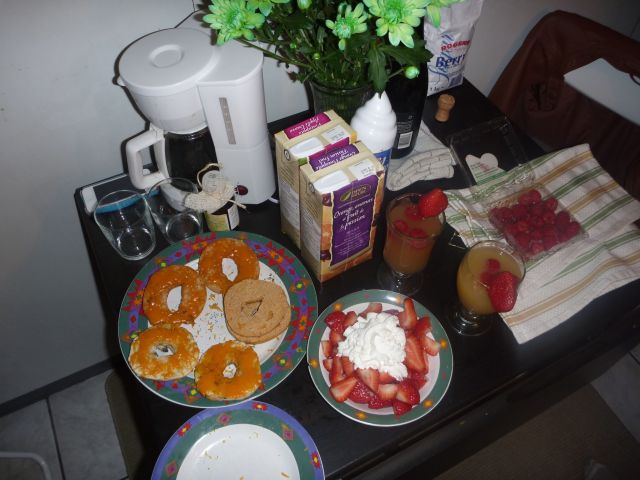 In the evening, we headed out into downtown Vancouver to explore the gay part of town, Davies Street, and to find some dinner for ourselves.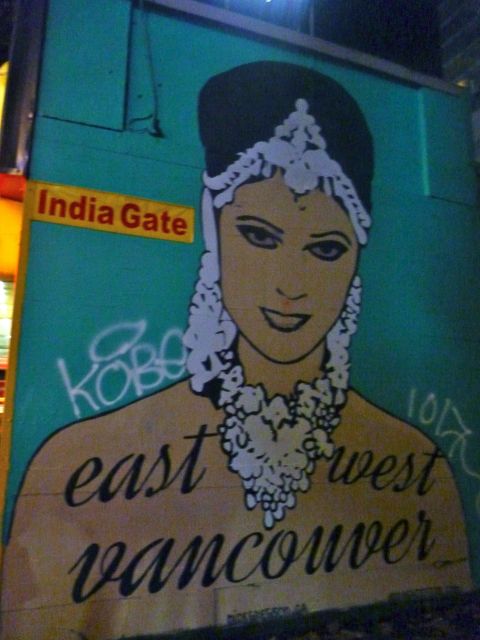 In Canada, Halloween and Thanksgiving are now over, so every store-front in town is decked out for the Christmas season. The temperature was dropping so we linked arm in arm and strolled through the twinkling lights of the city. We stopped to try some roasted chestnuts and settled on a spot for dinner. It might be the most romantic time of the year speaking, and we've been on the road together for 85 days, but the fire isn't even close to going out.
Up next: More Vancouver, B.C., Seattle, WA, and Portland, OR
Don't forget to catch more stories, poems and pictures from the road on our wordpress!