My partner literally laughed when I shared that I was writing about sports. OK, so sports are maybe not an area I spend a lot of time mucking about in. Admittedly, I root for my partner's teams (which can change when I change partners) because I don't really follow team sports. But I'm not the norm. Lots of queer people are jersey-wearing, stadium-stomping, break-things-and-yell-at-the-TV-realness sports fans. Lots of queer people are athletes. Some of our greatest athletes were and are lesbian, gay, bisexual, or queer.
Professional sports has a long held unofficial Don't Ask Don't Tell policy for LGB athletes. This topic has brought out in the open during the 2014 Winter Olympics in Sochi, where Russia's discriminatory laws required that LGB athletes stay in the closet in order to compete. According to Caitlin Cahow, former defense for the U.S. Olympic women's ice hockey team, in an interview for Outsports: "There isn't a whole lot of room yet for LGBT athletes. It's still a huge risk in the minds of many athletes to step outside that definition of this All-American athlete. I think we all struggle with that."
The silence around sexuality is even more intense for female athletes, according to Anna Aagenes, executive director of GO! Athletes, who said, "We talk a lot in the LGBT community about how sexism is a big part of what contributes to homophobia. It's disheartening when there are so many great role model female athletes out that we're so focused on waiting for a male pro athlete to come out in one of the four major sports."
While mainstream coverage of LGB athletes tends to focus on gay male athletes and forget about lesbian and bisexual female professional athletes, transgender athletes are outright discriminated against in many cases. With all this as the social and cultural backdrop, it is incredibly important for LGBT visibility and for the recognition and support of LGBT athletes that our community is included in nationally and internationally televised sports.
For the first time in its 50 year history, the National Football League is reaching out to LGBT businesses for Super Bowl 50, set to be held in San Francisco. Nathan Ballard, a spokesman for the Super Bowl 50 host committee, said the NFL already targets small businesses owned by people of color, women, and disabled veterans through its Business Connect program, which lines up local vendors for the big game. LGBT businesses will now be added to this list.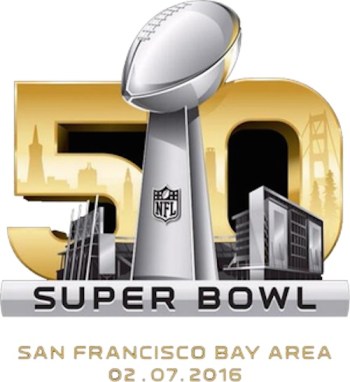 "We're making history by expanding our outreach on contracting opportunities for Super Bowl 50 to businesses owned by LGBT business owners and its fitting that its happening here right in the birthplace of marriage equality and such a large LGBT community," Ballard said. I'm sure this won't be the last bastion of heteronormativity at the Super Bowl, but it is a great step in the right direction and one that implies the NFL is committed to diversity.
In the soccer world, there are many questions about how inclusive the next two FIFA World Cup events will be. The next men's World Cup is slated to be held in Russia, where the issues raised during the 2014 Sochi Olympics are still relevant. Will out athletes have to comply with Russia's laws in order to compete?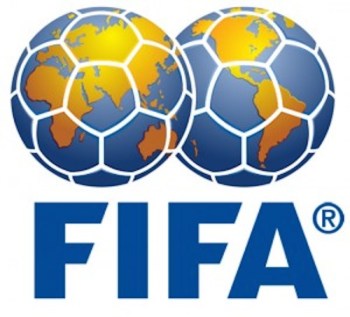 The same issue will be present during the 2022 World Cup, which will be hosted by Quatar. When asked about the inclusion of LGBT athletes in the 2018 and 2022 World Cup events, FIFA President Sepp Blatter joked, "I would say they should refrain from any sexual activities." Har har har. He has since issued a less-than-sincere apology, unfortunately not using the opportunity to clearly affirm FIFA's position on the inclusion of LGBT athletes.
When multi-million-dollar professional sports organizations and associations take an affirmative stance on the inclusion of the LGBTQ community, it helps break down the heteronormative culture of professional sports. It says to athletes and to fans, you are welcome here. Like me, you may be on the sidelines when it comes to following team sports, but we should all pay attention to the policies and statements coming out of professional sports organizations. We may be behind now, but we need to be all in for the long game.