No really — what do they do? There are a whole bunch of ways that people out there are making a living from tarot, from reading for clients to teaching, mentoring, deck-creating and more. I caught up with a few pro tarot peeps to ask them about a typical working day.
Beth Maiden (that's me!) — Little Red Tarot (UK)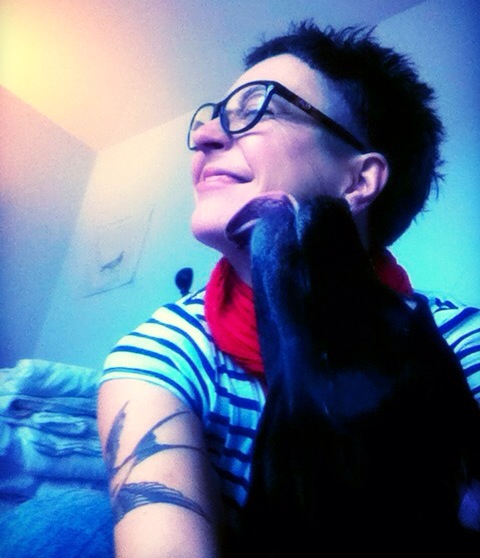 I have two hats — I'm a tarot reader and writer, and also a web designer, so my days are about juggling the two. I'm a total chaos monkey and don't have a set routine, but actually I have a nice little rhythm going right now where I do client readings and work on my blog in the mornings, and in the afternoons I take Billie Bean out and do web design work in dog-friendly bars around Manchester. Living on a boat and being self-employed, cabin fever is a very real thing — it's so important to me to get out and work in public spaces, to chat and laugh and keep in touch with what's going on out there.
My tarot work is totally varied — there is so much more to this than 'just' reading people's cards! I do a lot of client readings by email, so I tend to do these first thing in the morning over coffee — that's when I work best. Then I'll do a little work on the online course I'm building, write a post for my blog, play with my cards and read what other tarot readers are up to. Since I quit social media I've been getting a lot more amazing emails from tarot learners and professionals wanting to reach out, so I'm spending a lot of time with those — which I love.
With Christmas coming up and so many parties, I'm making a bigger effort to read tarot at awesome events right now. The buzz you get from reading lots of people's cards in a short space of time is really something special — tiring and really energising at the same time. Doing tarot readings by email is great, but can be isolating and I love getting the opportunity to do face-to-face readings. I really hope I can pack in a bunch of great tarot parties this season!
---
Theresa Reed, The Tarot Lady (US)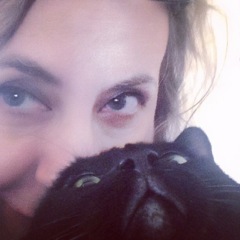 My day generally starts at 7:00AM (for the record: I rarely use an alarm). As soon as I'm out of bed, it's yoga time and then my computer is on and I'm hitting my social media world.
Every day (rain or shine), I post a Card for the Day across all my profiles. I also make wee Six Second Tarot videos for Vine and Instagram. I love to poke around, say hello to friends and fans, and answer any tarot questions that may pop up.
After this online meet 'n greet, it's time to dig into my inbox and take care of any tarot biz that's lurking in there. I try to do an Inbox Zero every day (yeah, it's ambitious but I never like to keep people hanging).
It's only then when I take a break, feed the cats and eat some breakfast.
I've engineered my life so that I take a morning walk and run errands with my husband every single day. Once we've had that little time together, I'm ready for my clients. Every day is a mix of: email readings, in person or phone readings, business meetings, writing, marketing, and yoga class. I am not a lazy gal — I tend to work every single day. I'm always doing something but I also make time every night for a glass of wine and a book or TV. Busy busy… there is zero time for idleness.
---
Joanna Ash, Sun Goddess Tarot, (Singapore)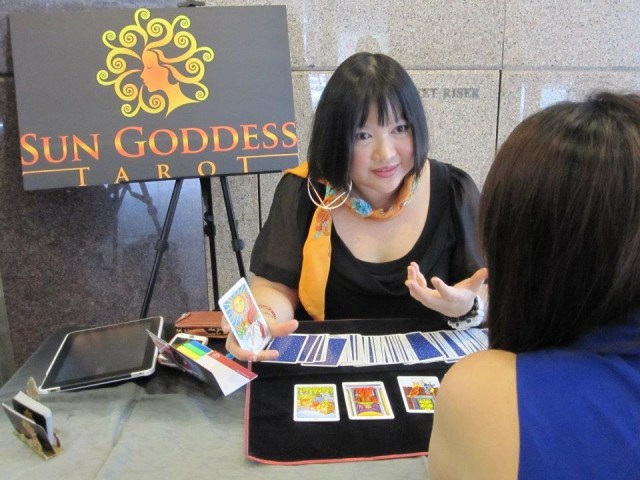 I am a crazed multi-tasker who works full time as a marketing and public relations professional at an MNC here in Singapore. However, because I am a psychic intuitive and a certified tarot reader, numerologist and astrologer, I registered a business and established my consultancy a few years ago to provide readings to my clients. At the same time, I am also a competitive kickboxer who is at the gym training daily during lunchtime about 6 days a week.
So how do I juggle these in a day?
The backbone of my life that helps support me as I juggle these multiple priorities is meditation. Every morning when I get ready for work, the first thing I do is meditate. Meditation centers me and helps me stay focused on key projects and challenges each day. When I meditate, I channel for myself too sometimes, particularly when I have a major task at hand that I need to deal with that day. This offers me a glimpse of how I should tackle my day ahead.
Then I pick my Card du Jour and start writing my interpretation for that card. I also write my interpretation for the numerology of the day. These will then be posted across my social media platforms.
With the daily card draw out of the way, I go through my emails, confirm reading appointments for that evening and  then complete 1 or 2 email readings over breakfast and coffee. Thereafter, I will be ready to head out to my day job!
I knock off work at 6pm and then head to this coffee shop that is a stone's throw away from my office where I start my face to face readings with clients at 6.30pm. I finish 3 face to face readings in the evening then head home for a late but very light dinner at 10ish.
At about 11.30pm, I start on skype readings or email readings with my overseas clients and complete these by about 1.30pm. I do love late night readings… I don't have to dress up you see, and can do them in my PJs hahaha!
After which, I spend a few minutes meditating and grounding myself before I turn in for the night.
---
Leah Lakshmi Piepzna-Samarasinha, Brown Star Girl Tarot (US)
At the suggestion of my friend and mentor, Dori Midnight, I  started having clinic days that I dedicate to seeing clients. This may seem real simple, but but it feels like a big change from the last couple years of my practice life, where tarot and intuitive counseling were woven through everything I did and I did a lot of running around, fitting in appointments in between writing, performance and teaching work.
So now, after the wake up, jerk off, pee, tea, smoothie, shower, clothes, eyeliner morning routine, I sit and pray by my altar. I acknowledge the four directions plus the sacred black of the stars, the sacred brown of the ground and center. I pray for myself first, because as my friend and fellow Babe of Healing Justice, Marcelo Garza Montalvo, once said, "I have to pray for myself before I can pray for anyone else." I hang out with my ancestors, think about them, stare into the images of the ones I have, and feed them- give them some whiskey, fresh water or flowers I picked from someone's front yard.
Then I see folks, either on Skype at my desk or in my home office. When we work together, most of my work is listening deeply — both to what the people I work with are sharing verbally and their energy, and to what spirit is communicating. In opening my readings, I thank and acknowledge the Indigenous land we're on, thank and acknowledge any of our ancestors who are hanging out and want to help out. And then I surrender and let what wants to be said get said. We laugh, we crack up, we real-talk, and we transform. After each session, I put a client's name on my altar and ask the Goddess to take care of them, and do a little release ceremony at the new moon. I just moved homes and lost my dedicated home office, but I have been loving reading from the office nook I set up in my bedroom, and been reminded that this is what this work is all about — healing in our bedrooms and at our kitchen tables.
brownstargirltarot.wordpress.com
---
Melissa, US, Little Fox Tarot (US)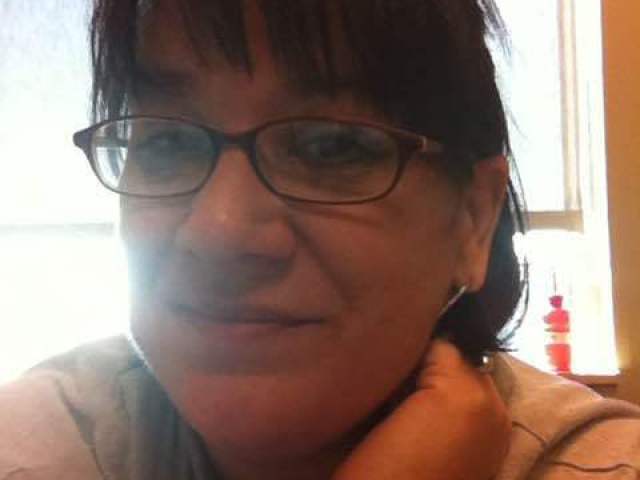 Most of my readings happen on the weekends, or after work. I run a non-gmo agronomy laboratory during the day, and am raising two kiddos with my partner. Most of my clients are used to the "I'm free after the kids get to sleep at 9CST for phone readings."
I don't have a particular routine, really, when I do readings. I've been reading since I was 14, so I've mostly made it up as I've gone along. I sit somewhere comfortable. I put the phone on speaker and pet my (ever present) cat, Poe. I shuffle until the person tells me to stop, and then we see what we can see.
I have started breathing deliberately before and during readings. I don't know why, but after I quit smoking, I felt the need to ground myself a little more.
In person readings are my favorites. We meet in a coffee shop and I use a little witchery to keep us mostly invisible to other people. We usually end up talking for an hour or so and go over every possible question that has any possible bearing on what's going on. Sometimes the cards are left behind and we just talk and my intuition takes over.
I've started teaching classes in the last few years, and the biggest thing that I've learned is that I can't teach someone how to read tarot cards. :D  I can teach someone what the cards mean. I can teach them how to identify what card means which in this position and blah de blah, but I can't teach someone how to dive into the card and make it their own.
I run my website on my down time — of which there is little. I do readings at two local festivals and do some writing once a quarter. I love how tarot supplements my life and my income, but I don't rely on it for anything but joy. That might change someday, but it works for me for now.
---
Shaheen Miro (US)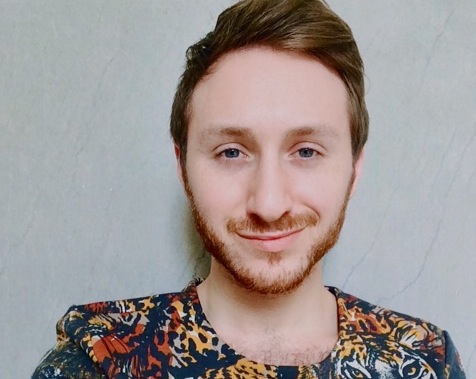 A day of readings begins with stretching and meditation. Practicing yoga is one of my favorite ways to bring myself to center so all the different parts of me are "talking!" Then I get dressed (usually in flowy chiffon or jersey), and I make a pot of sage and rose petal tea! Tea always stirs my psychic senses.
Then I have to create the right atmosphere for me to connect. I cleanse my reading room with sage, and mist it with Aura Elixir. I light candles. And I gather my crystals, the deck I'm vibing with, a cup of tea and water. Those are my essentials!
Once sessions begin I go into a bit of a trance. You could say I plug into the appropriate frequency. I like to leave at least a 15 minutes space between sessions to help disentangle from one reading to the next. I grab a snack, do some stretches, play with Ali (my cat) or I tickle the ivories… and on to the next one!
When the day has ended, I thank the Universe for the amazing friends, stories, and connections I have experienced. I like to do something more mundane to end the day such as meet with friends for a movie, grab coffee, or go for a walk. I finish with a spiritual cleansing bath before bed.