Hey there starship troopers! It's the holiday season and we're here to help you get your shit together in a variety of ways: recipes, kits, gift guides, holiday how-tos and so very much more. Come along with us, won't you, to Autostraddle Holigays 2011! FYI, if you follow the amazon links from our website when making holiday purchases, Autostraddle gets a little percentage of that money via our Amazon affiliates account, so we encourage you to do that All Season Long!! Thank you!

I am a nerd to end all nerds, as I'm sure a lot of you are. I sold enough gift wrap for fundraisers when I was 10 years old to get the prized (and effin' nerdy) calculator watch. I owned Teenage Mutant Ninja Turtles cherry-flavored chapstick, which I attempted to eat (at the age of five). On Christmas, my cousins and I would huddle around the Nintendo Entertainment System in my grandmother's bedroom and I'd endlessly fall into pits playing Super Mario Bros. 3, or get eaten over and over again by side-scrolling slimes in Zelda II: The Adventure of Link.
I had basically no hand-eye coordination when I was single digits, though I had a taste for greasy lip balm and forward-thinking fashion sense. Most of these things have changed — I don't eat chapstick anymore, I still wear a calculator watch, and my hand-eye coordination is best described as perpetually-falling-into-the-pit — but I have to say I'm a sucker for nerdy gifts. Anything and everything that hearkens back to '80s to mid '90s nerd nostalgia makes me feel warm and fuzzy. Maybe you're like me or you know someone who is — and maybe if you serve your lady a whiskey sour in an effing Pokéball on Christmas Eve, she'll be likely to flip out in waves of nerdgasm (HINT HINT, JESSIE).
So here's a list to get you started on your holiday shopping (or to gently hand to your partner / GF / BFF / fiancée / cuddle buddy and nudge her or him ever-so-gently in the ribs). It features lots of gifts that can be bought relatively cheaply, with the most expensive item being at around $60 (at the time of writing). This is because hey, we're thifty and frugal and likely have lots of cuddle buddies to buy for (and if I had $300 lying around I'd go out right now and buy myself a Playstation 3 and The Elder Scrolls V: Skyrim, but that's another story entirely).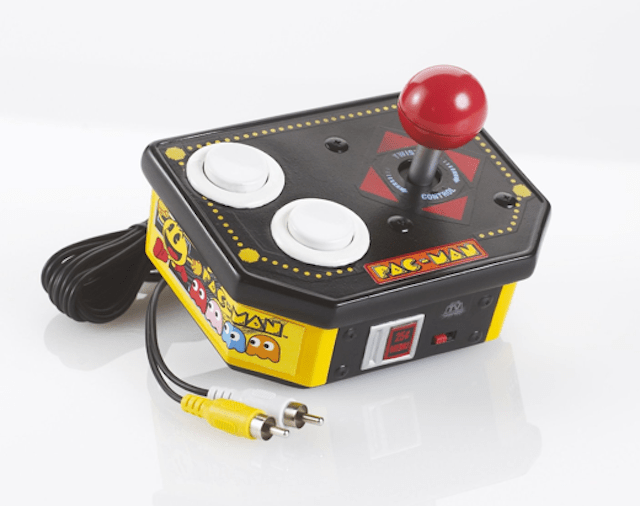 I went over to a friend's house the other day and saw this plug-and-play Pac Man game system attached into the TV and nerded out quietly to myself while drinking Chianti. The best part about the system is that the controller is the video game console — you just attach the controller's audio out and the TV out to your television and you're all set to play 12 well-known '80s arcade games, including Pac Man, Dig Dug, Galaga, Xevious and New Rally X. Bonus points: The emulator's menu button looks like the 25-cent arcade coinslot for that retro, 20-rolls-of-quarters-in-a-dark-arcade-on-a-Friday-night feel. I totally want this. I am furiously nudging some significant others' ribs for this one.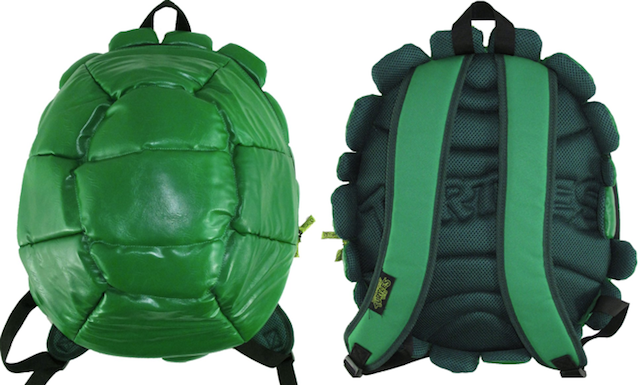 I'm not going to lie — when I was little I used to tape construction paper on my face and pretend I was Leonardo of the Teenage Mutant Ninja Turtles. I also wore my favorite red backpack as my TMNT shell as I'd run around the house throwing ninja stars I also made out of paper. If you're anything of a TMNT lover, you've probably done the same in your childhood / adolescence / adulthood, and you can ditch the construction paper mask for these nice and soft felt ones and your red childhood backpack for this awesome green shell-shaped TMNT knapsack. Fill it with your gear (water bottle, laptop, your copy of Foucault's Discipline and Punish) and you'll undoubtedly be the classiest motherfucker in all of the land.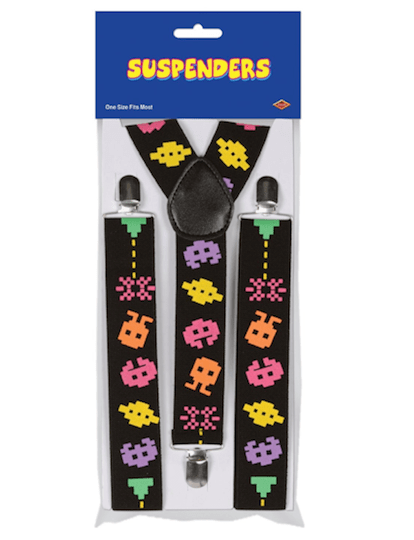 Sometimes your pants (or your friend's pants) have trouble staying up — it happens to the best of us (no intended double entendres here, but you can totally insert them if the need hits you). All the more reason to get these '80s themed Arcade Suspenders for your own pants or others'. The black suspenders feature Space Invaders-like avatars of your green mothership blasting away gratuitous amounts of adorable multicolored, pixilated aliens. The perfect gift for that dapper, suspenders-wearing person in your life who can't keep her (or his) pants on.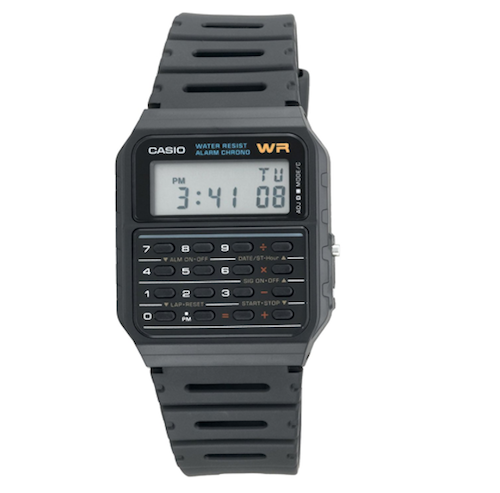 Want to know what time it is? Don't know how to do any kind of basic arithmetic anymore? Then you're probably like me! It takes me five hours to count up how much to tip and it takes me five days to figure out how much change to give to someone for a purchase without the aid of a machine. Yeah. Pretty lame. But with a calculator watch you can keep time on your wrist, expertly calculate tips and other mathematical wonders, and look pretty damn stylish at the same time.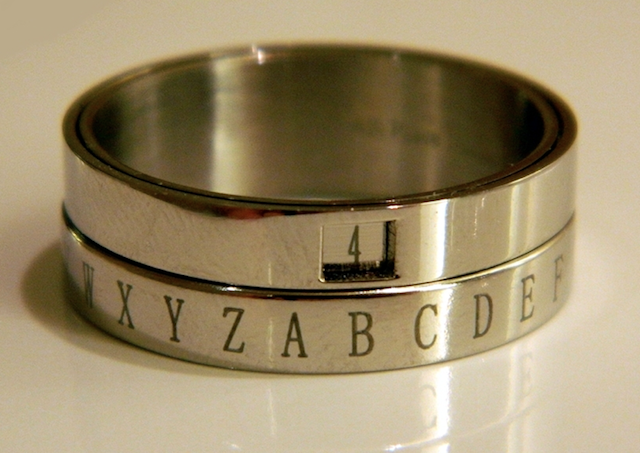 Protip: If you want to do the nerdy equivalent of whispering sweet nothings into your girlfriend's ear, you better either a.) Learn Elvish (a J.R.R. Tolkien-made, Lord of the Rings language that many kids in my high school used to write love notes) or b.) Write secret, sexy letters to one another using these fancy decoder rings. Elvish probably takes more time and effort, and what's classier than having a silver secret decoder ring on a chain around your neck?
Behold the Crunk Cup of nerdy gifts: The Pokéball cup. Say you have a jug of apple cider. Pour it in the Pokéball cup and BAM, BEST CUP OF APPLE CIDER EVER (hyperbole not included). Same goes with all other drinks — everything from V8 to rum and coke will turn out to be the most nerdy of all V8s or rum and cokes with this Pokéball cup. Did I mention whiskey sours, cosmos, or just about any kind of imbibe-able liquid snack will be sippable from this ball-shaped chalice? Possibilities are endless, let me tell you.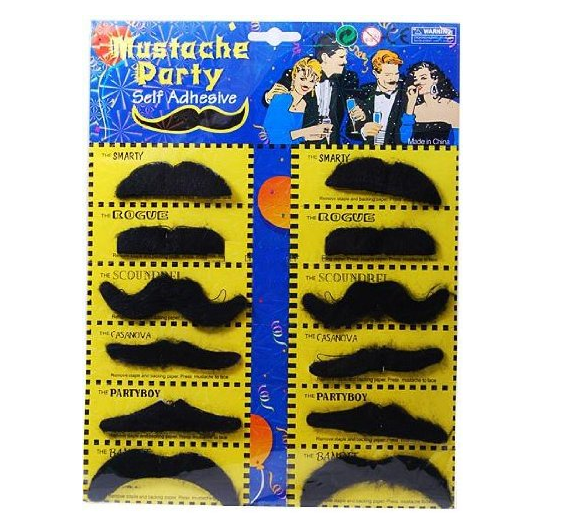 Feeling oddly like a dapper, well-groomed mid-Victorian gentleman? Or just want to participate in No-Shave November (or No-Shave All Year Round) but you don't have the follicular facilities to do so? Slap on one of these self-adhesive mustaches. One pack comes with 12 mustaches, and each mustache comes with its own personality, kind of like a litter of puppies: the Smarty, the Rogue, the Scoundrel, the Casanova, the Partyboy and the Bandit. Give the mustache that most accurately describes your friend to your friend (offense might be taken, so chose wisely)! Or host an ironic mustachioed holiday carol and mumble hipster tunes under your bushy upper lip while drinking from wine glasses filled with PBR. Or offer mustache rides.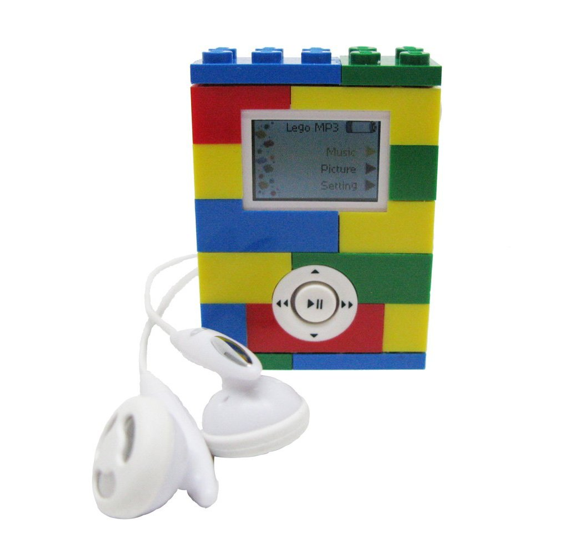 Yes, this MP3 player is made out of LEGO blocks. And yes, you can attach your own LEGO blocks to the top and the bottom of this 2 gigabyte music player and make it into a customized edifice of awesomeness. Gift idea: Get it for your engineer best friend or for your iPod-skeptical partner, and buy one of those mini LEGO Shark sets and pop it on top of the mp3 player. Then fill up the MP3 player with shark-themed songs ("Mack the Knife," the Bobby Darin version; "Season of the Shark" by Yo La Tengo;  "Shark Attack" by Freezepop). Rinse and repeat with other themes, like this LEGO monkey set.
So what do you think? Are you thinking about getting any of these nerdy gifts for your cuddle buddies, BFFs or significant others? Do you have any nerdy gifts you'd like to add to this list? Do you, too, want to offer mustache rides?