"The Marvels" Maybe Cut a Lesbian Scene… Again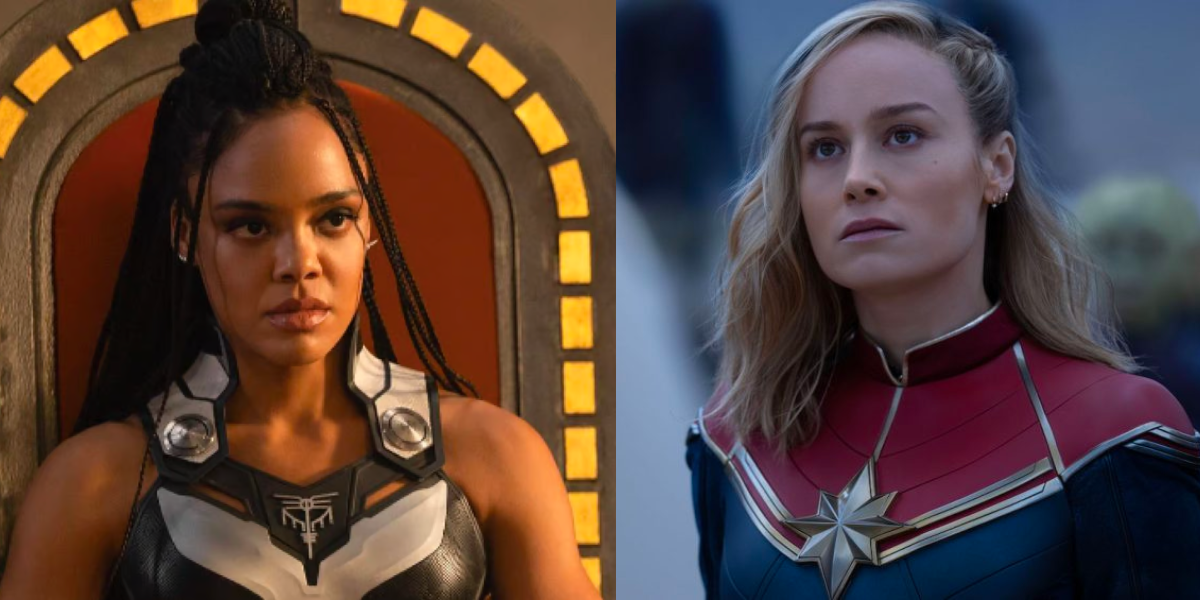 Allegedly, a scene confirming what felt to many queer viewers like an implied lesbian relationship between Captain Marvel and Valkyrie was cut from The Marvels. In this scene, it was apparently expressed that "Captain Marvel and Valkyrie had a past relationship because one of them says to the other, "we work better as friends."
For what it's worth, our in-house Marvel expert, Dr. Carmen Phillips says she actually prefers the final cut of The Marvels to the possibility of seeing this scene that got cut.
"I'd prefer to think of them as continued friends with benefits," she told me directly and exclusively. "If they told me Valkyrie and Carol dated and broke up OFF SCREEN, after Valkyrie's first girlfriend also died OFF SCREEN — I would've had an aneurysm. I do want confirmation, but that would've been a painful choice to do it."
This is a fairly routine set of circumstances for a Marvel movie release at this point. BothThor: Ragnarok and Thor: Love and Thunder failed to acknowledge Valkyrie's bisexuality sufficiently (it was cut altogether from Ragnarok, and poorly handled in Love and Thunder). Wakanda Forever also cut a kiss on the lips between Ayo and Aneka — instead the film just showed a forehead kiss. A queer scene was also rumored to have been cut from the first Black Panther film. The arc of the marvel universe is long, but maybe eventually one day it'll bend towards queerness.
---
Other Queer Pop Culture Stories For Your Day:
+ Josie Totah talks to Vulture about playing an 1800s lesbian in The Buccaneers: "I'm obviously a queer person, so I'm glad they chose someone who's in the community and to do it right, and hopefully we did."
Did you get any ideas into this show?
I did. There was one point where … I don't want to give too much away, but it's the penultimate scene for my character that I got to write, based off …we'd gone back and forth because this character is obviously queer and they really wanted it to be a story of a girl who was not traumatized. I thought that was cool because a lot of period pieces and representation in general of queer people has to do with trauma, but I also wanted it to feel authentic and that we weren't ignoring the sociopolitical climate of being gay. You're not just like "I like girls!" and someone's like "Yeah, you do!"
+ How Chrishell Stause Queered Selling Sunset
+ Bilal Baig Says Goodbye to CBC's Sort Of
+ "Rustin" Creates Flat Simplicity out of Complex Black Gay History
+ Hunter Schafer tells Jimmy Fallon that she's been preparing for her Hunger Games role all her life!