Hello Goblins and Ghouls!
Halloween is SO soon and I haven't carved our pumpkin yet! What a travesty.
Speaking of Halloween, it turns out that Laura has seem some pretty creepy human remains.
Erin tapped into what our souls are truly thirsting for and came up with the best screenshots of the opening credits of "Designing Women."
Heather Hogan continues her journey to save all the kittens with her giant heart.
Stef analysis Kristen Stewart's fashion decisions and what they REALLY mean, probably.
Also International Fisting Day! And Comments!
---
On Two Women On 'The Bachelor' Started Dating and I Am Finally Vindicated:
The Rihanna Award to Carmen SanDiego:

The We Can Only Hope Award to spock:
The Self Care Award to queer girl:

The Preach Award to Carmen SanDiego:
On Top 9 Human Remains I've Witnessed:
The Out of Context Award to Joanna:
On Superqueero Roundup Recap: Maggie Sawyer And Alex Danvers Walk Into A Gaylien Bar:
The Inner Monologue Award to dufrau:

On Is Kristen Stewart Sending Subtle Messages With Her Outfits?:
The Reader's Choice Award to Chandra:
On Also.Also.Also: LGBT-Friendly Cities Would Like Your Attention and Other Stories for the Week:
The Webster's Dictionary Award to Rachel W.: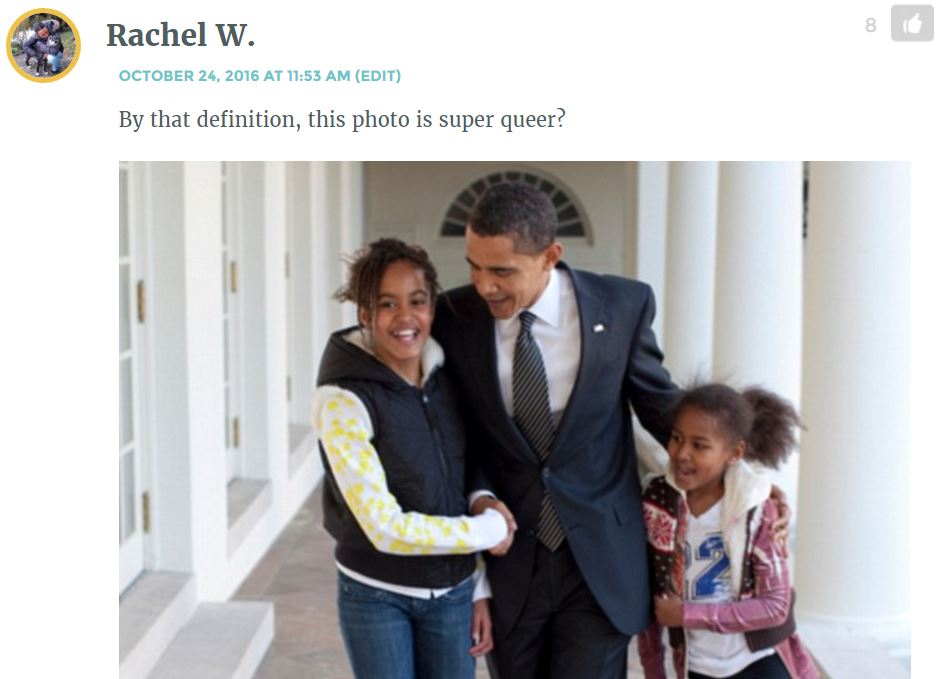 ---
See a clever, hilarious or thought provoking comment around this website-ship? Email it to me at: bren [at] autostraddle [dot] com!