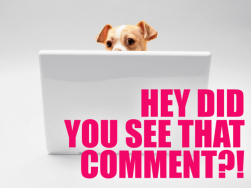 Don't forget to vote, Americans. Non-Americans, don't forget to remind your American friends to vote! This week I had to go to early voting because we screwed up our mail-in ballots. Carrie accidentally signed mine and I signed hers. Co-habitation problems.
Things went much smoother this week on Autostraddle dot com.
Molly went to a Halloween carnival in West Hollywood and took pictures. There's at least one dog in a costume, which is like my kryptonite.
Speaking of Halloween… there were blood feelings, Erin met a ghost and Carrie reimagined Me Before You as a horror film.
In perhaps the best break the Clinton campaign has had all year, Carrie goes canvassing for Hillary.
You muppets described yourselves. And it was everything I thought it would be.
Also, Horoscopes! And comments!
---
On An Actual Response to Sexual Harassment in Virtual Reality that I Think Is Actually Rad:
The Reader's Choice Award to Savvy: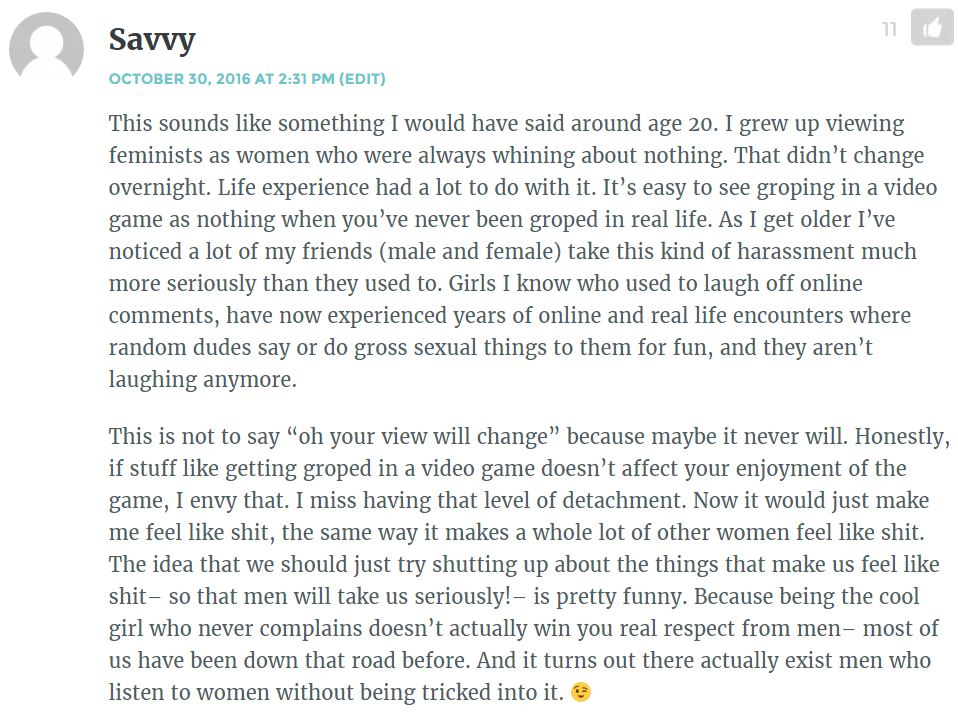 On Pop Culture Fix: Mindy Kaling's New Lesbian Comedy Will Combat Queer Heartland Invisibility and Other Stories:
The All of the Above Award to Alice:

On No Filter: Evan Rachel Wood Finally Joins Instagram, Glory Hallelujah:
The Misspent Youth Award to queer girl:

On 35 Truly Inspirational Ways You Described Your Gender Presentation On the Autostraddle Reader Survey:
The Shhhhhh Award to Katie:

The Is That A Book In Your Pocket Award to Joanna:

The Attention Senior Editors Award to Chandra:

The Debut Award to Putting the fun in dysfunctional:

On Sunday Funday Will Be Your Best Ally, Inspiring Love Story, and Dream President:
The Life Imitates Art Award to M.:
---
See a clever, hilarious or thought provoking comment around this website-ship? Email it to me at: bren [at] autostraddle [dot] com!