It's Sunday Funday! My SoulCycle instructor told us this week that gratitude brings joy and not the other way around and then when I was done crying in the back of my SoulCycle class I drove the Pacific Coast Highway and smoked half a pack of cigarettes because fitness is a spectrum and I contain multitudes. But anyways! Here's some good gay news to be grateful for while you lay in your bed staring at the ceiling listening to your crying mix!
Election Special
+ Um this very sweet lesbian couple who have been in love for, like, forever want you to vote for Hillary Clinton and if they can't convince you I don't know what more I could do, honestly.
"We are in love, and we tell each other that every day,wp_postsGerber said in one ad, as the camera focused in on the couple in their living room. "We have a lot to worry about in this election,wp_postsshe continued, with a call to defend gay rights and turn out for Hillary Clinton and Democrats.
+ One person running for president has a $500M plan to end anti-LGBT bullying. It isn't Donald Trump.
+ Barack Obama just endorsed out bisexual Kate Brown and my heart actually exploded.
Eileen Myles and Jill Soloway Made Me Cry
If Thursday hadn't been a dark day in my young life, I probably would have been at The Hammer watching Eileen Myles and Jill Soloway turn a speaking event into a public, interactive processing of their breakup and how much they meant and still mean in each other's lives. Luckily there's video of the whole shebang so you can decide which quotes from them to transform into wedding vows, engravings for your tombstone, and your next tattoo. I call "I thought you were cute but I loved your mind," though.
Allyship I Can Believe In
Students at the University of Delaware came together to stand in support of trans folks in their community after a hateful speaker who shall not be named appeared on campus.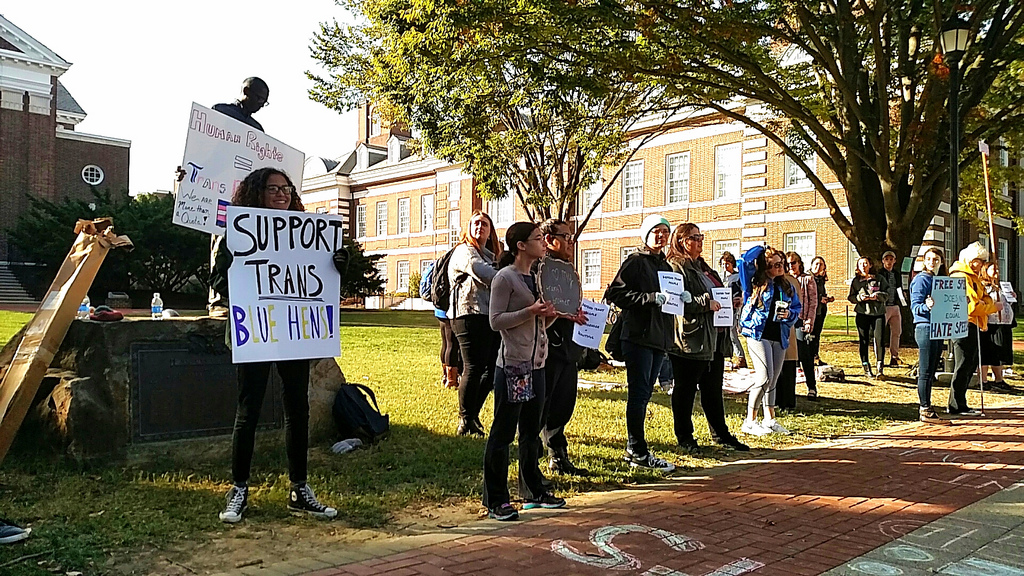 Literally Even Deodorant Brands Hate Bathroom Bills
Repeat after Secret: THERE. IS. NO. WRONG. WAY. TO. BE. A. WOMAN.
https://www.youtube.com/watch?v=Tjg-ZSk31rw
News You Can Use From Around the World
+ UK's Labour leader wants kids to learn LGBT history. I vote "yes please."
+ Taiwan's pride parade was lit, come thru.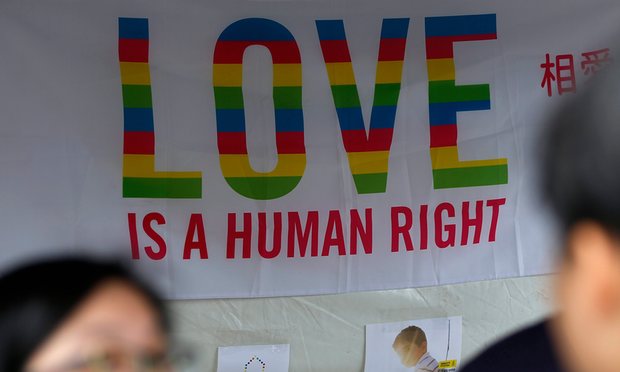 This Will Make You Cry As Well
The Orlando Magic season opener included a tribute to the victims of the Pulse shooting and a declaration that love always wins.