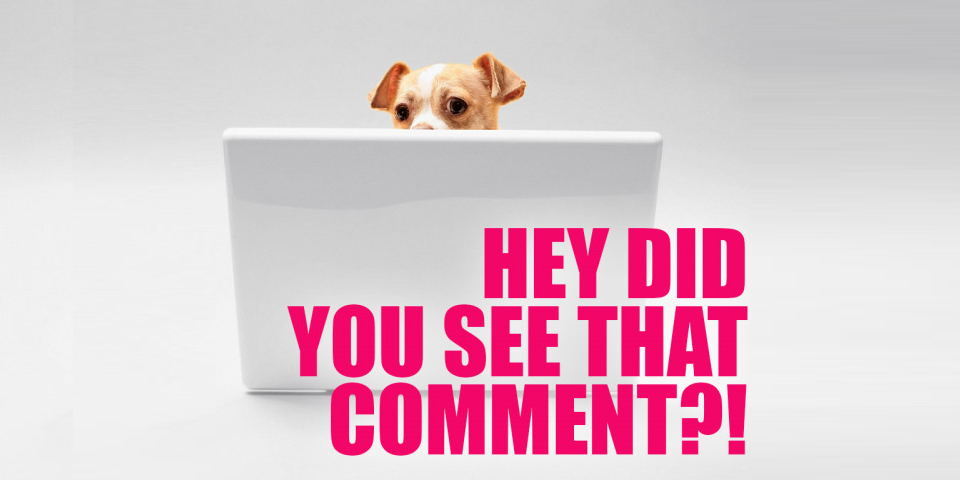 Hi, loves! This is a complicated week (follow that link, it's a Heather Hogan masterpiece) for literally everyone I know, for one reason or another – whether you're currently negotiating boundaries with family, or working, or enjoying a solid four straight days in your pajamas, I love you and I'm so glad we are in this weird and wild Autostraddle family together! Like truly: I didn't come out until I was 30, and I didn't have any gay friends until I was 31, and sometimes I sit straight up and think how even did this happen, what is this life we made somehow, where I know so many incredible people? Baby Queer Girl would not even believe me if I told her how good this life can be, and that goodness? It's you all.
So! This week, the team brought us a truly epic holiday gift guide.
Meg wrote about the personal power and magic that can be found in Tarot.
Drew…did not love Frozen 2. 
This was a journey! Here are the top 25 Most Egregious Acts of Queerbaiting on TV.
In the absolute gayest post of all time, Kayla spoke to nine people who will be watching The L Word: Generation Q WITH THEIR EXES.
Vanessa wants you to stop over-processing your feelings. I support this! Is it a Capricorn thing?
And finally, need some support over the holidays? We got ya, babes. 
And then there were your comments!
---
On Top 25 Most Egregious Acts of Queerbaiting on TV:
The Friendzone Award to Madelaine:
On VOTE NOW! Bette Porter 2020? Dawn Denbo Edged Out Rhonda Johnson in Round 1!:
The Aspirational Award to likeaduck: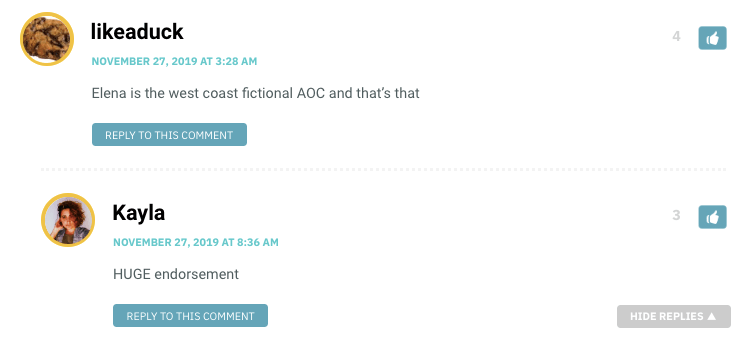 On Unfortunately There Is Such a Thing as Too Much Processing; Here's How Not To:
The Do You Like Scary Journals Award to Kate:

On "Frozen 2wp_postsReview: Elsa Gets Mommy Issues Instead of a Girlfriend:
The Let It Snow Award to, well, Snow!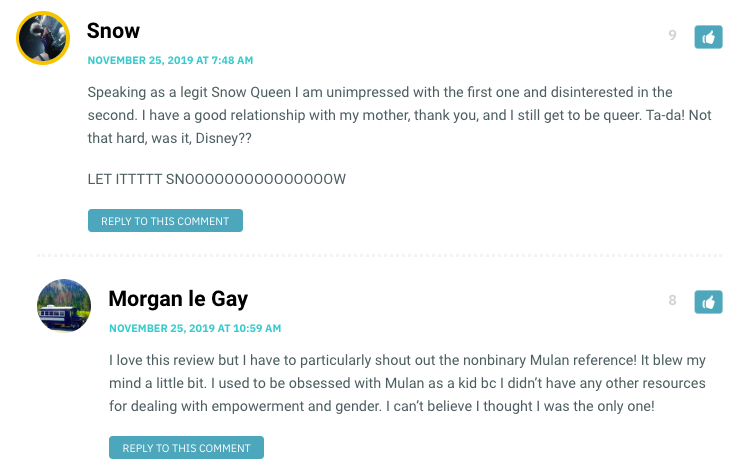 On No Filter: A Cuddle-Off Between Janelle Monáe's Bathrobe and Samira Wiley's Hoodie:
The Parent of the Thirst Trap Award to Stef:
On Take It From Us: Our Best-Ever Queer Dating Advice:
The Joyland Award to Amanda ling:

And on Autostraddle's Ultimate Holigay Toolkit:
The Ask And You Shall Receive Award to Shea, Amanda, and Laneia:
---
See a comment that needs to be here? Let me know! Comment "comment award," or tag me! I'm [at] queergirl.