Ah, queerbaiting! An age-old rite of passage of watching women share the same space — often right on top of each other or wrapped in each other's arms! — on teevee. It's ubiquitous! But it's also very hard to define! In large part because as more and more LGBTQ characters have graced our screens these last several years, and as more and more real life people come out without really, well, coming out (or assigning themselves a label), it's hard to know if you're being a victim of queerbaiting or if you're just shipping! But dammit, we know when it's happening to us and so we decided to make a list about it.
Our TV Team defined queerbaiting like this:
The act of playing into the chemistry, often even with established romantic tropes, between two women characters (at least one of whom has not declared her sexuality in such a way that your dad watching at home would know for absolute sure she's gay) with no intention of ever putting those characters together, romantically or sexually;
or:
Refusing to put two women characters together (at least one of whom, again, has an ambiguous sexuality that might escape your aunt Jan's notice) when it's very obvious the characters would have their relationship explored, romantically or sexually, if one of them was a dude.
And so here are the top 25 most egregious acts of queerbaiting of all time.
---
Tegan and Michaela, How to Get Away With Murder
Sure, Tegan is a mentor to Michaela, but why does the camera always zoom in on Michaela's longing, devastated face when Tegan blows past her to hang out with Annalise? And that's just for starters.
Emma and Regina, Once Upon a Time
Mortal enemies turned fierce companions who refuse to stand more than six inches apart at all times while raising their son together? Sure, that's straight.
Jane and Maura, Rizzoli & Isles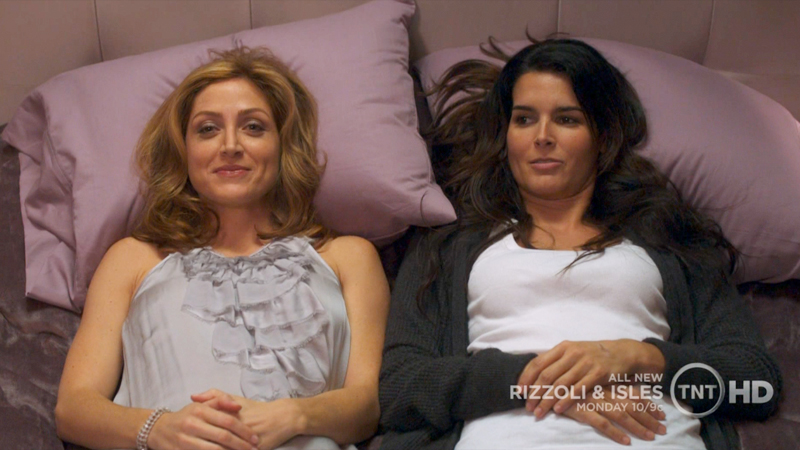 🤨
Kara and Lena, Supergirl
If this show was called Superman and Kara Danvers was Clark Kent and these two actors had this kind of chemistry and were experiencing this kind of intimacy and soul-destroying — maybe even literally earth-shattering — fights about their relationship, there is NO WAY anyone would consider them just friends.
Myka and HG, Warehouse 13
Warehouse 13's fifth season was maybe the biggest roundhouse kick to a collective fandom's teeth I have ever seen in my life. You could close out a blossoming, electric, series-long romantic arc that actually caused queer fans to successfully secure a final season, or you could send Myka off into the sunset with the guy who was basically her brother? And you did that second thing?
Rachel and Quinn, Glee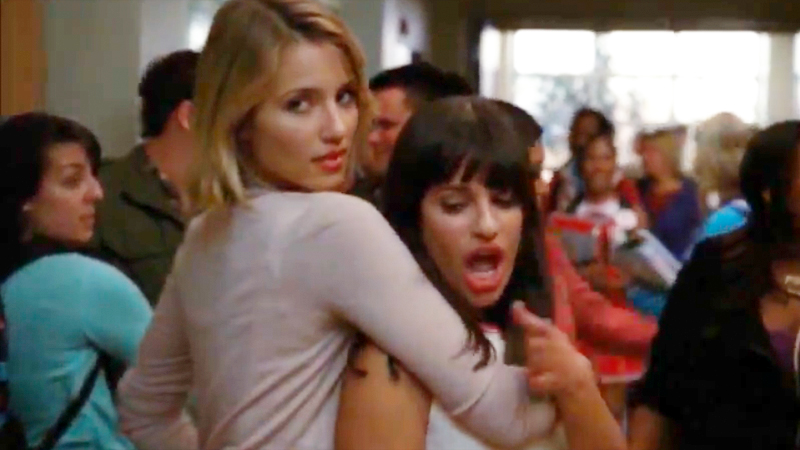 The thing that doesn't make sense about Rachel and Quinn never exploring their feelings for each other was that by the time Glee was over Ryan Murphy could have made everyone on Fox gay and it would have been fine with the network. And Quinn even ultimately did quench her thirst (twice!) with Santana!
Watson and Moriarty, Elementary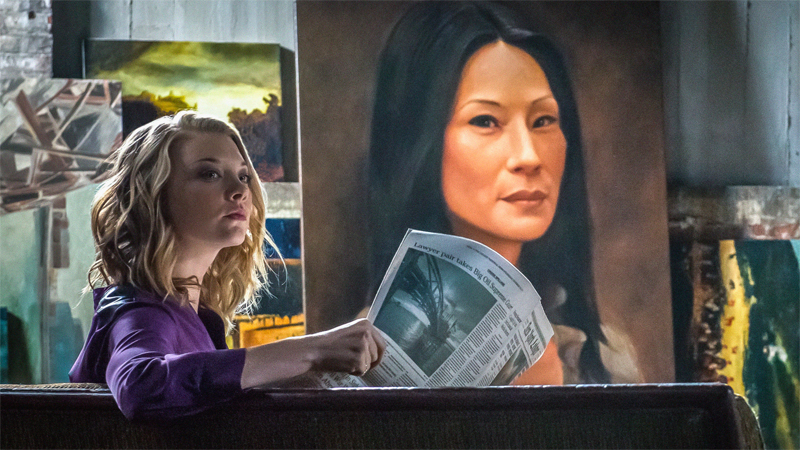 I'm not just saying this because Natalie Dormer looks like she has a bisexual secret at all times always, like that's the way her face was made. I'm not just saying it because of that. If I was saying it just because of that, Sansa and Margery would also be on this list.
Spencer and Aria, Pretty Little Liars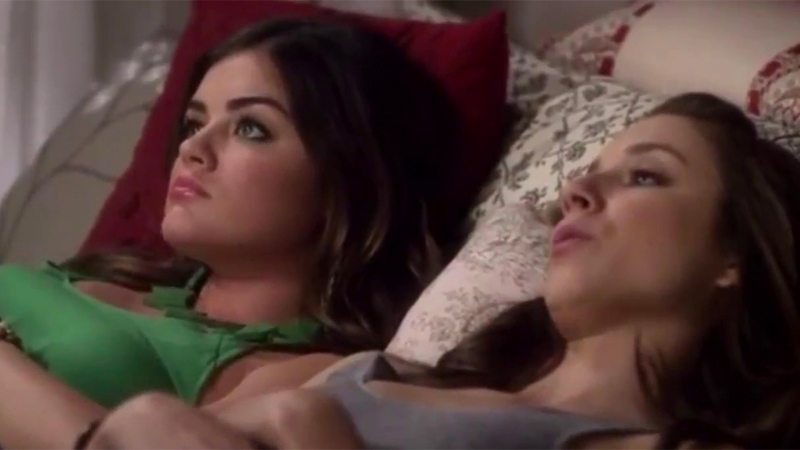 When you're saying the name of your ship out loud on the show — #TeamSparia — put your mouths together and prove it.
Emily and JJ, Criminal Minds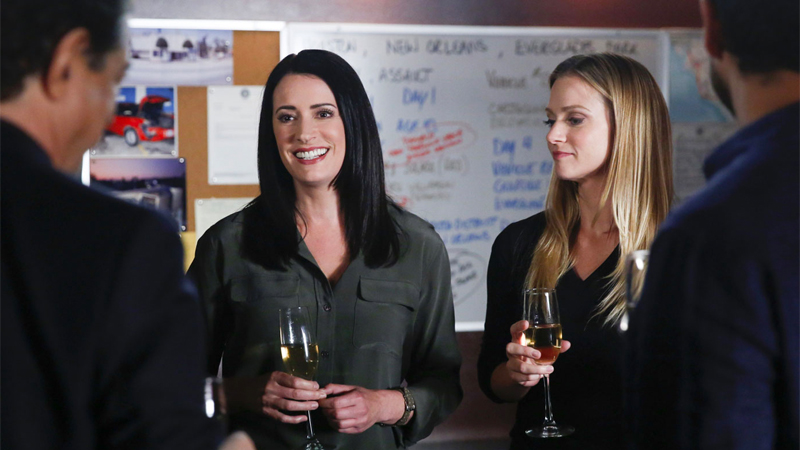 If either one of these women was a man, this would have been a procedural love story as epic as Castle or Bones and you'll never convince me otherwise.
Skye and Simmons, Agents of Shield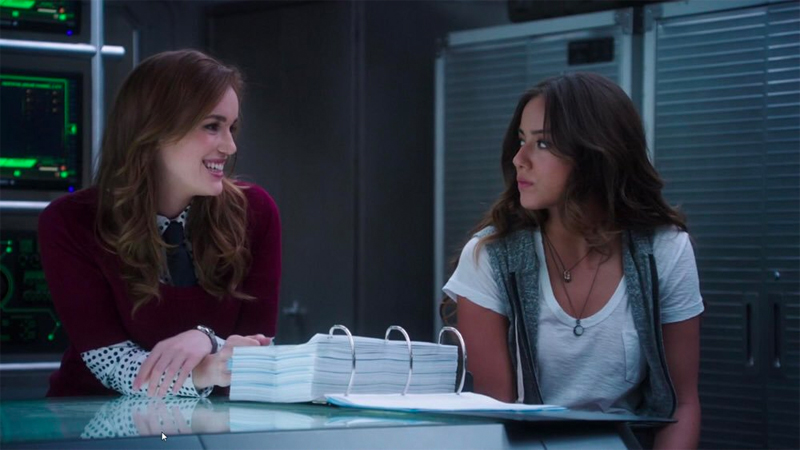 The beginning of an issue Marvel and Disney still haven't had the guts to fix.
Peggy and Angie, Agent Carter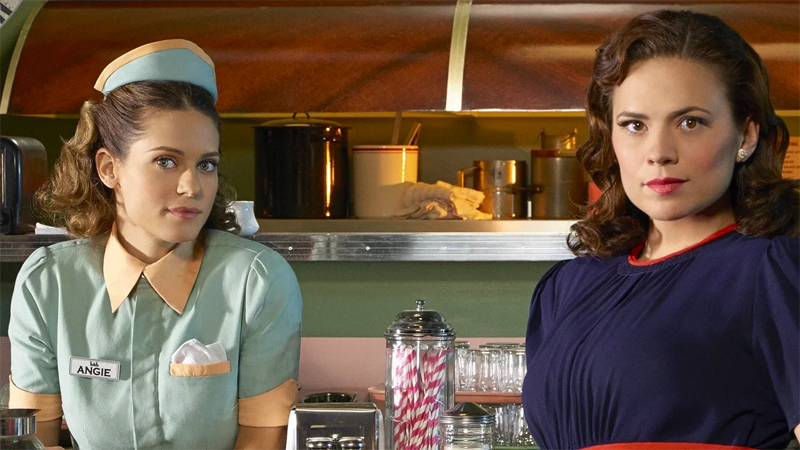 Phase two of that same issue.
Bonnie and Annalise, How to Get Away With Murder
Sometimes you're just a woman standing in front of another woman, loving her enough to murder someone for her.
Janeway and Seven, Star Trek
You don't get 700 fanfics written about you if you're on a TV show from 1995 if you're straight and that's just a fact.
Buffy and Faith, Buffy
They wrote their enemies-to-gal pals kiss into the script and then chickened out and made it a forehead kiss which actually makes it more gay, if you think about it.
Jo and Blair, The Facts of Life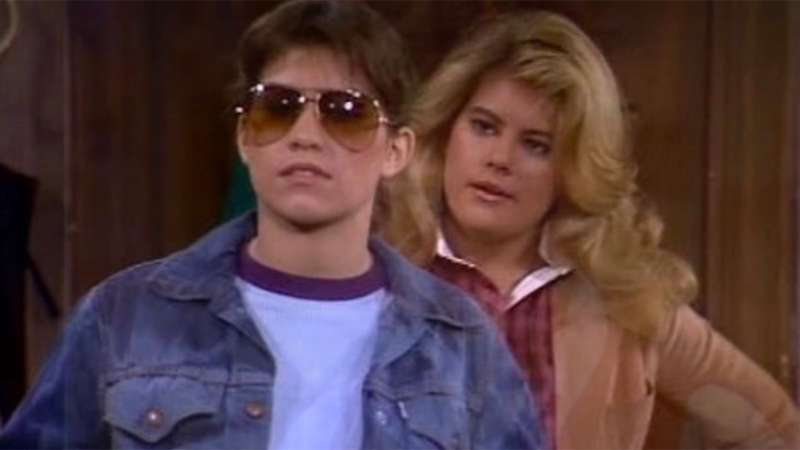 The Facts of Life writers better be glad Twitter didn't exist when this show was on the air, or they would have never had a peaceful night's sleep in their lives.
Alex and Olivia, Law and Order: Special Victims Unit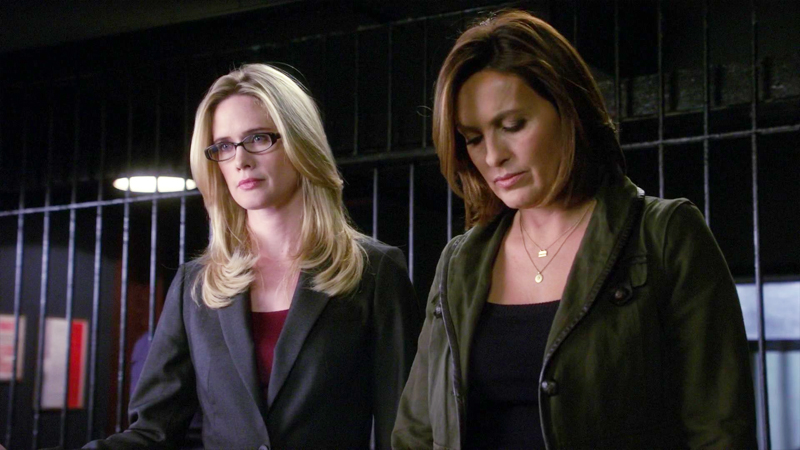 Laurel and Nyssa, Arrow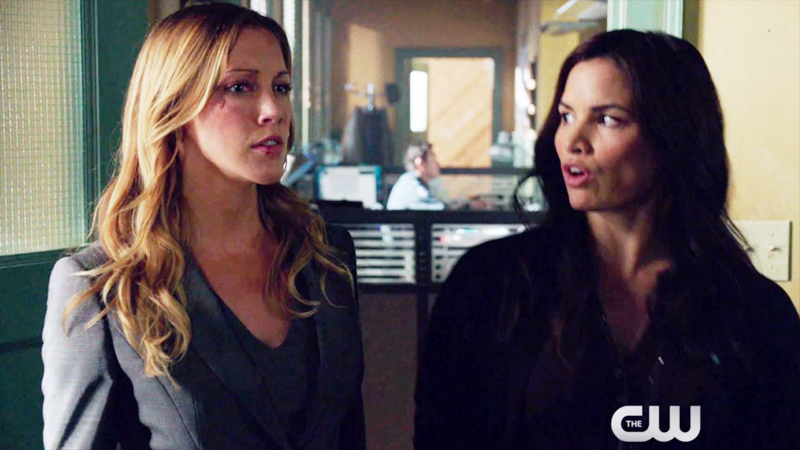 Your ex-dead, ex-girlfriend's sister who is also the ex-girlfriend of the show's main character? That's such classic comic book and CW fodder it's like catnip!
Cara and Kahlan, Legend of the Seeker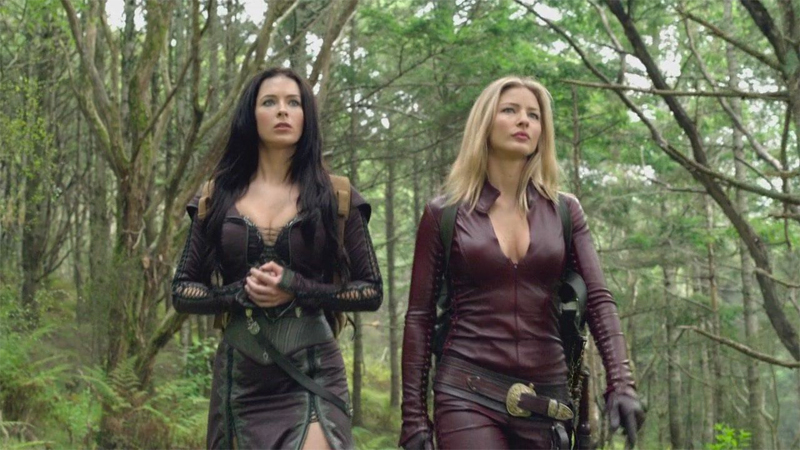 Xena HD tbh.
Betty and Gladys, Bomb Girls
I know it was all Betty and Kate for most people, but Betty and Gladys had sizzling chemistry, came from opposite sides of the tracks, were frenemies-to-gal pals, and also Gladys would have relished this particular fuck you to her family. It makes too much sense to be platonic.
Daenerys and Missandei, Game of Thrones
It would have turned out better for both of them if they'd just admitted what was going on here and flown off together on Drogon.
Betty and Veronica, Riverdale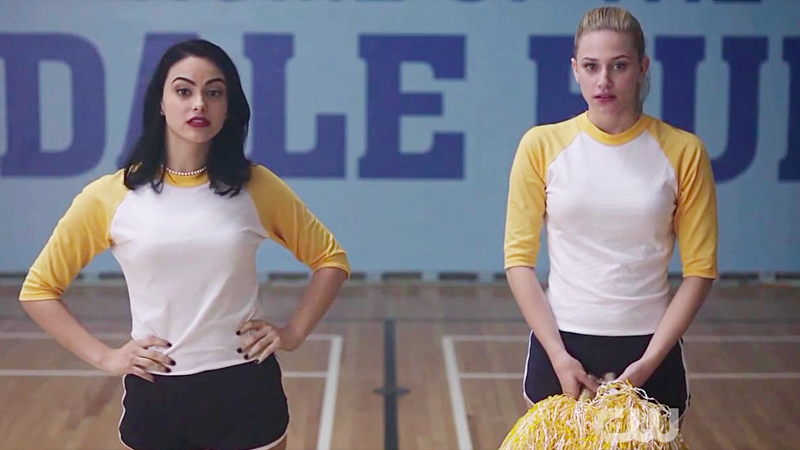 "Check your sell-by date, ladies. Faux lesbian kissing hasn't been taboo since 1994." — Cheryl Blossom
Grace and Frankie, Grace and Frankie
They're honestly almost out of rom-com tropes to explore with these two loves of each other's lives and if they don't end this show together, it's a goddamn lie.
Xena and Gabrielle, Xena
The Originals.
Laverne and Shirley, Laverne and Shirley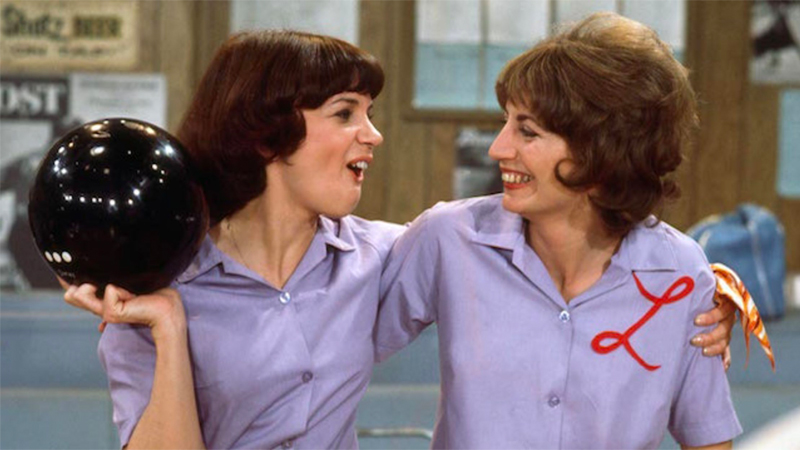 Just a couple of bosom buddies sharing a job, a home, a life, a bowling league, and a secret choreographed dance.
Eve and Villanelle, Killing Eve
Drew Gregory: They murdered someone together which was sex
I don't understand what's confusing here
Carmen: Drew… you are describing….queer baiting
"they murdered someone together which is sex"
is the new "they did magic together which is sex"
Drew: Villanelle is so explicitly queer though
She called another woman Eve as role play
If anything it's unrequited love, not baiting
Carmen: Right, no one's arguing that Villanelle isn't queer
Is it unrequited in canon or is it baiting the audience?
That's the fine line we're working with here.
Drew Gregory: Killing Eve is the epic story of a woman who falls in love with her straight best friend*
*the government agent hunting her